Gone are the days of packing bare essentials for your caravan trips. These days there are endless caravan accessories out there designed to take your next trip to a whole new level!
From video projectors to caravan jacks and bike racks, you can choose the gear that fits your travel style.
Here's our top picks for caravan accessories in 2021 so far:
Entertainment:
BenQ Projecta:
Ever dreamt of having an outdoor cinema while you're travelling? Now you can! The BenQ Projecta is our top pick of caravan accessories you never knew you needed. It's never been easier to keep the kids entertained outdoors or enjoy a romantic date night. Choose from two models: BenQ GV1 Mini Portable Video Projector with WIFI or the GS2 Wireless Portable LED Projector.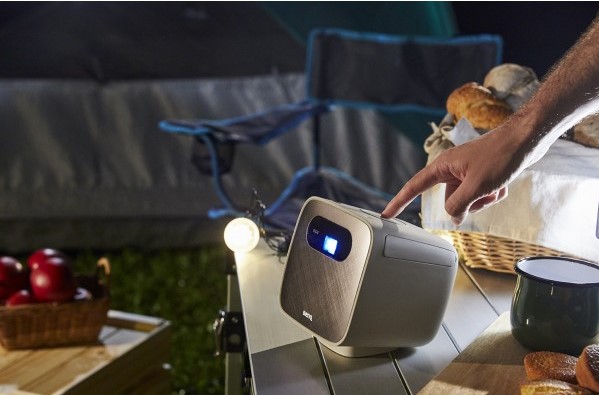 TV:
Travelling with TV isn't for everybody, but when you're on a longer trip, it's a great way to stay entertained - especially on a rainy day. These days, you can buy a smart TV designed especially for caravans, like the RV Media Evolution 32". This HD smart TV is powered by 12V, 24V or 24V and comes with bluetooth connectivity.
WiFi:
Staying connected while travelling is a must, whether it's to video chat with family on birthdays, book into the next caravan site, or check out maps of national parks. That's where RV WiFi comes in. Portable wireless routers, like those by RV Wi-Fi, typically operate off 3G or 4G networks and work in the same way as your phone. You buy a SIM and sign up to whichever provider and mobile data plan you like, e.g. Telstra, Optus, Vodafone, etc.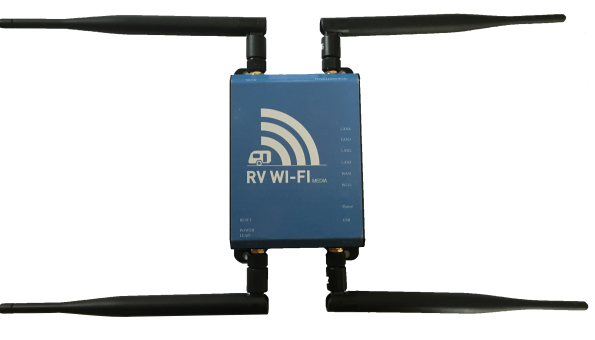 Towing Safety:
Weight Scale:
How much are you towing? A weight scale will help you work it out so you can choose the best jack and jockey wheel for you. Check out the Black Jack weight scale which measures up to 350kg. Using it is easy - simply level your trailer, insert the weight scale under the coupling, lower the jockey wheel or jack and take the reading.
Brake Controller:
A must-have caravan accessory for safe towing, a brake controller is used to control the electric brakes on the caravan to mimic the action of your tow vehicle brakes. They can help you minimise the risk of an accident when towing your caravan on long trips.
Our favourite is the Elecbrakes brake controller, which is a trailer mounted proportional trailer brake controller, wired directly into the trailer's electrical circuit. Elecbrakes even connects wirelessly to an in-car remote control and your smartphone, so you can control five preset programs and a manual override if needed.
Reversing Camera:
Reversing a caravan is hard - no doubt about it! But when you have a reversing camera, you can stop worrying about blind spots or 15 attempts to park your beast.
Because reversing cameras are the must-have caravan accessories, there are some great models to choose from, like the Dometic RVS ​​545 which comes with a 5" LCD monitor and colour camera. The super-bright, energy-saving LED backlighting means you enjoy excellent image quality in all light conditions, and you can connect up to three cameras to have everything in sight.
For a completely wireless option, the Furrion Vision S Rear-Vision Camera gives you 120-degree vision so you can use it whilst reversing or during driving to help you change lanes safely. You can connect up to four cameras and use the system at night with the night vision mode.
Towing Mirrors:
Towing mirrors are not an optional caravan accessory – they are essential for safe caravan touring. Towing mirrors let you see the entire length of the caravan and help with blind spots. The Milenco Falcon towing mirror is a clamp style towing mirror that fits quickly and easily to your existing mirrors, giving you much needed extra vision when towing a caravan or trailer. There are minimal vibrations whilst towing and the stainless steel screws with brass inserts will never corrode.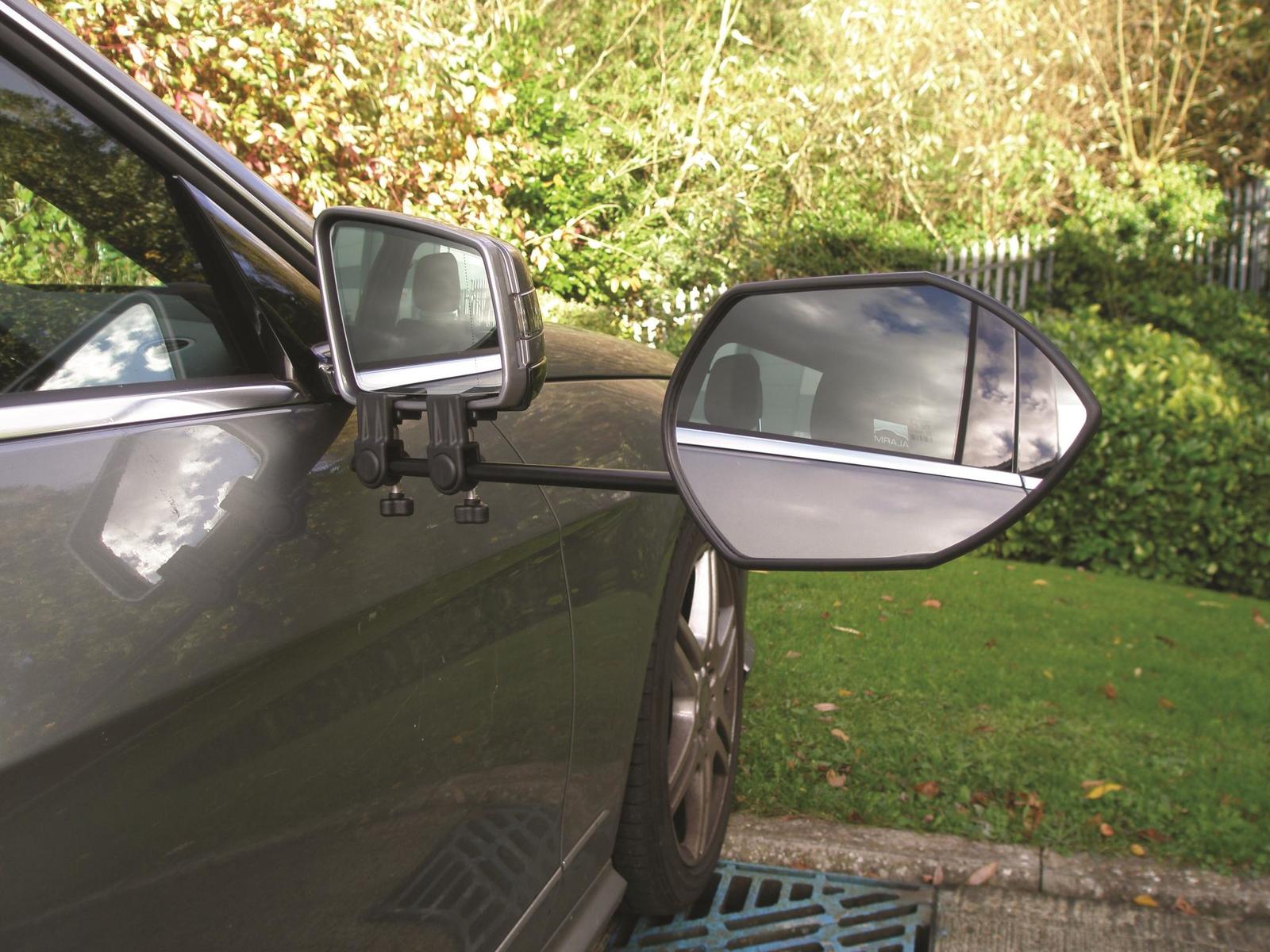 Caravan/Trailer Mover:
When you want to hitch your caravan up to your car and reverse into tight spots, a trailer mover makes it easy. We rate the Trailer Valet Mover XL, touted as the toughest, most compact trailer dolly on the market. The XL moves most trailers up to 4,500kg with durable 9-inch tyres that make the tightest, smoothest turns imaginable.
Caravan Jack:
Want to jack the caravan coupling from the vehicle's tow ball? Or jack up the side of the caravan to change the van's tyres? Put a caravan jack on your list of must-have caravan accessories. For a top model, check out the Black Jack electric trailer jack - the simplest, quietest and most advanced electric jack on the market today. It can lift a massive 1600kg and comes with all the safety features you need (also available with a DIY harness kit).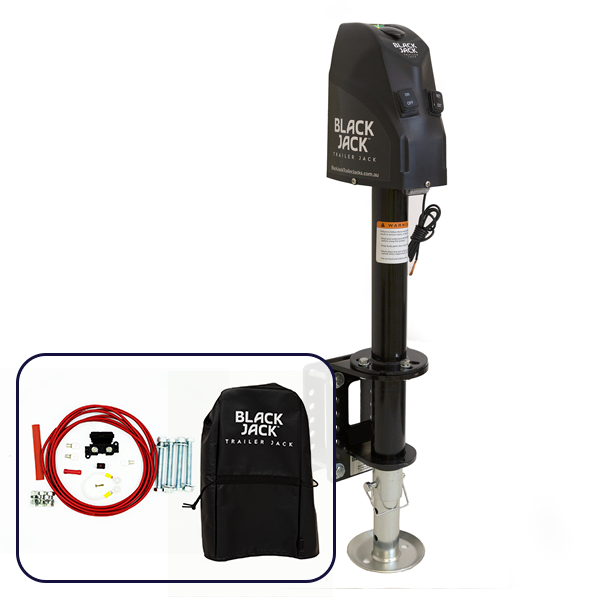 These caravan jacks are electric, so if you're looking for a cheaper alternative check out the manual movers here.
Remember, each caravan jack has a "rated to" specification, so knowing the weight of your caravan will ensure you can choose the right jack to carry the weight.
Caravan Hitch & Stabilisers:
Get your rig balanced and tow safely and smoothly with a caravan hitch. A weight distribution hitch is designed to share the load between your caravan and towing vehicle, and is especially important if you're towing a long or heavy caravan. Fastway makes easy-to-use, reliable hitches so you can quickly get on with the job of towing. In fact, Fastway boasts the best-selling built-in sway control and weight distribution hitch in the USA!
You will either need a trunnion or round bar model, depending on where your coupling is welded onto the a-frame of your caravan. If your coupling is welded in the middle of your a-frame, check out the roundbar version. If your coupling is on top, the Fastway trunnion is for you.
Caravan Levels:
You might think the ground is flat, but when you get in your van, it's a whole other story! The sink won't drain properly, the fridge door swings open and everything is rolling around. The Milenco Quattro Levelling Ramps keep your caravan level on sloping ground. Choose four different heights to raise your van up to 160mm.
Bike Rack:
A bike rack is one of those caravan accessories you never knew you needed, but it will absolutely transform your adventures. Just think of the places you can go on a bike, where your caravan can't! Fiamma Carry-Bikes are the industry's best caravan bike racks and come in a variety of sizes and styles, including the Fiamma Pro C which carries two bikes as standard and can be upgraded to carry four.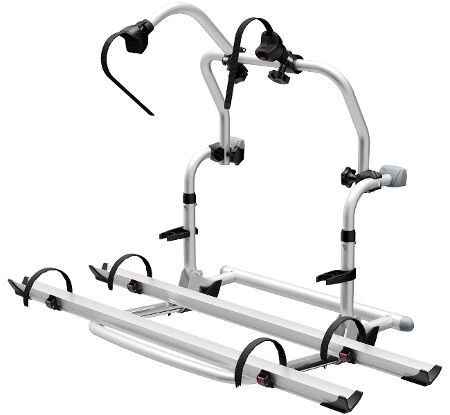 Safety Equipment:
Fire Safety:
Tick fire safety off on your caravan checklist with essential caravan accessories especially for fire safety, including a fire extinguisher, fire box fire blanket, and safety hush smoke alarm.
First Aid:
Getting injured in a remote area is a risk on every caravan road trip. You just never know when a scorpion might strike or someone will fall. With the right first aid kit, you can be completely prepared and stop small incidents from escalating. Check out the Fastaid Deluxe Vehicle First Aid Kit or the First Aid Safety Pack, with everything including a fire blanket and extinguisher.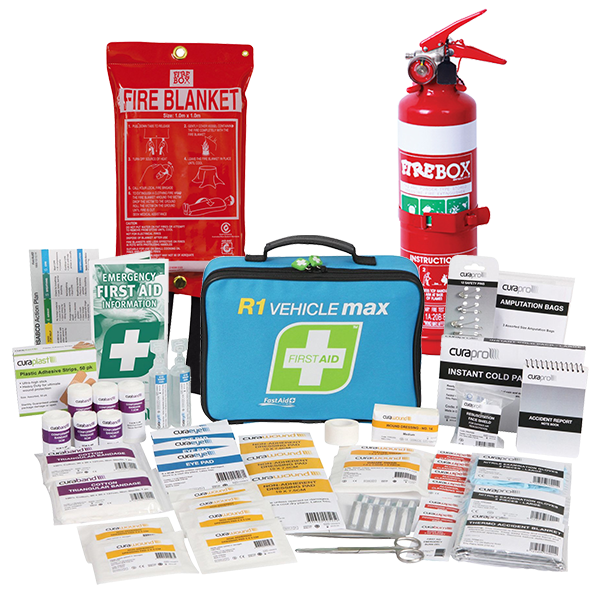 Security:
Just because you're on holiday, doesn't mean thieves and intruders will take a break! But you can add security gadgets to your caravan accessories to ensure your valuables are safe and secure.
Top of our list is the WiTi anti-theft system. This is Australia's most advanced Anti-Theft system for caravans and trailers fitted with electric brakes. The WiTi is sensitive to movement, which means in the event someone tries to steal or break-in to your caravan or trailer, the alarm will sound, lights will flash and the brakes will lock. You can also use the Milenco 12V caravan remote alarm, which includes a panic button, or how about good old fashioned wheel locks?
Jumpstarter:
Don't risk being stuck in the middle of nowhere with a dead battery! A jump starter is one of the most important bits of emergency equipment you can carry in your caravan.
Our top picks are the Dometic PJS118 900a portable jump starter and the Projecta is1500 intelli start 12V. Both will help get you out of a fix.
Setup Gear:
Stand at Ease:
The Stand At Ease water tank filler is a game changer when it comes to filling your tank. All you need to do is insert the filler into your trailer water tank and it's ready for you to attach a hose. The device holds the hose in position and fills the water tank quicker, while preventing air locks.
Hoses:
Hoses are essential caravan accessories, and you will need both freshwater and grey water hoses for your adventures.
For grey water hoses, the flat-out hoses are the most popular hoses out there. They are efficient, easy and quick to roll up. Best of all they are flat, which makes them easy to store! These also come in a freshwater version.
Pro Tip: Always ensure your fresh water hoses are "food grade" rated.
Power Cables:
When you're plugging in your caravan outdoors, you need to ensure your power cable is protected against all sorts of weather conditions while also being a secure connection. The Ampfibian's X1 Weatherproof Connector Protector is designed and manufactured in Australia for tough Aussie conditions. Rated tradie-tough, it comes with spring-loaded cleats to keep your connections firmly locked together.
Outdoor Accessories:
Matting:
Want to make your outdoor area more comfortable? Annexe matting is a great caravan accessory. There are lots of options out there depending on your budget and needs. For a budget friendly, entry-level option, check out Weisshorn's heavy duty matting. A higher quality option that still won't break the bank is Camec. And you simply can't go past the top of the range C-Gear matting if you want the best of the best.
Pro Tip: The synthetic mesh matting is lighter than rubber foam matting, especially when wet!
Cover:
Every caravan needs a cover. It's the best way to keep your investment at its best when you're not travelling. A caravan cover will protect against dust, damage, mould and mildew while your van is in storage. Always make sure you get the right fit for your model though most brands offer straps and ties to help you create a snug fit.
Privacy Screens:
Don't worry about facing the world when you're not ready! A little bit of privacy is a must when you set your caravan up near other campers. That's why privacy screens are an investment you won't regret! Privacy screens can also provide added protection against harsh sun rays and inclement weather. We love the Coast models of privacy screens, which come in all shapes and sizes to suit your van.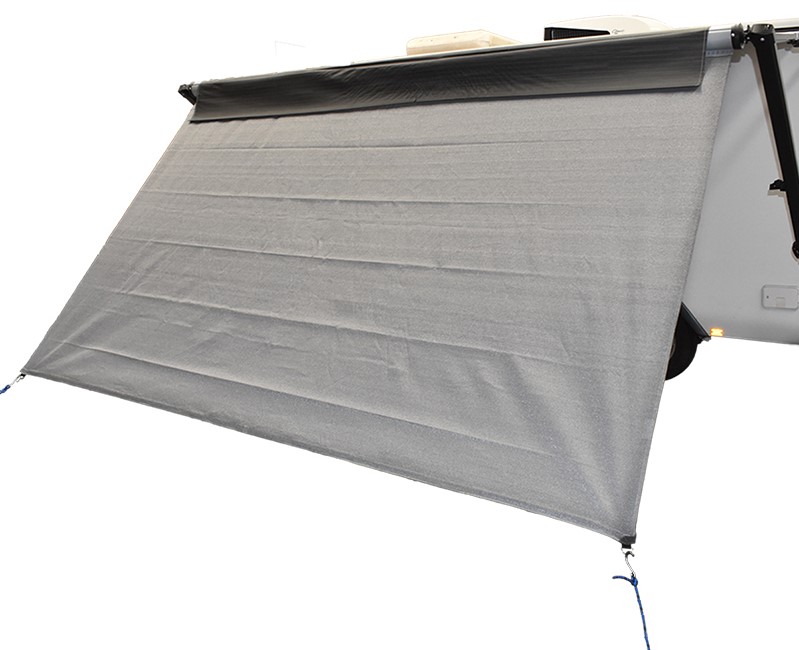 Outdoor Setting:
Grab a bevvie and relax outside with the perfect outdoor setting. Let's face it, is it even worth travelling in your caravan if you don't have the perfect camping chair and table? Lucky for you, there's a huge range to choose from so you can create your perfect outdoor space, wherever you go.
BBQArm:
Another caravan accessory you never knew you needed - the BBQArm is a must-have addition for your outdoor BBQ. Australian designed and built, this essential piece of gear is easy to mount to your caravan drawbar or rear bar to create a sturdy place for your BBQ so that it's completely out of the way! Then you simply swing it away when not in use to save space. Check out the BBQArm kit for vehicle tow hitch mount or with a chequer plate tray.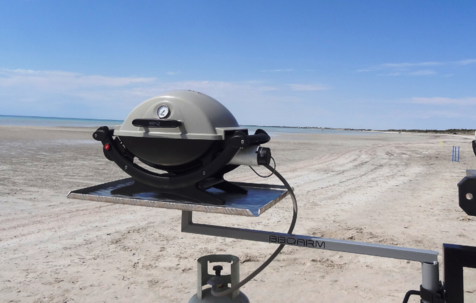 That's everything! Now you're ready to head off on your adventure. Check out the full range of caravan accessories in our online store.
DISCLAIMER* Please note, this advice is general in nature and we strongly recommend consulting the product manual and where relevant, a professional installer.
---
Leave a comment