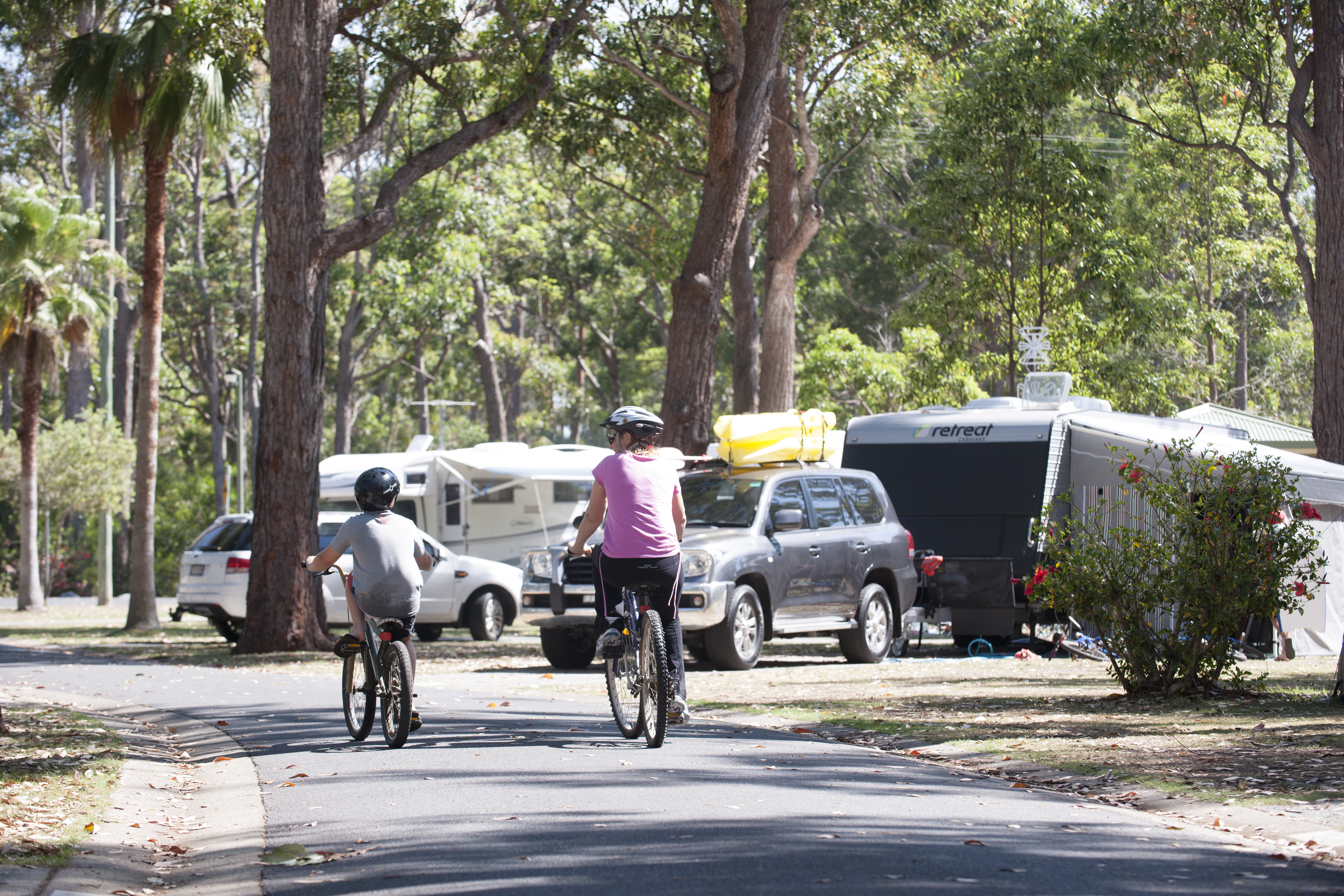 Preparing for a caravanning expedition can be stressful. Like any other vacation, a caravan trip requires lots of preparation and planning. New campers, however, are at a disadvantage. How do you know what you need to bring if you've never been caravanning?
The following few sections will be going over a few of the standard items you should be bringing along with you during your caravanning adventures.
1. Fresh Water Container
Daily tasks like cleaning, showering, cooking, and drinking require fresh water. If you will be camping somewhere with a fresh water supply, you won't have to worry about obtaining water but you will still need a way to store it.
Caravan water containers are specialized items made to store your fresh water during camping trips. The most popular models are created with integrated wheels so you can easily roll the jug back and forth to be filled. These rolling models have a standard size of approximately 40L, big enough to eliminate having to make constant trips to the source.
2. Grey Water Container
When you're finished using your fresh water for tasks like cooking and cleaning, you are going to have to dispose of it. This used water is referred to as "grey" water or waste.
NOTE: Used toilet water is NOT considered grey water.
Although some caravan parks offer direct drain lines to get rid of grey water, most parks require campers to bring their own wastewater carrier. Wastewater carriers are flat containers designed to be stored underneath a caravan. Like fresh water containers, they often feature integrated wheels to make lugging grey water easy.
3. Cleaners and Toilet Chemicals
Unfortunately, caravans do not come with built-in maids to clean our messes every morning. Therefore, it's important to bring cleaning products with you. When it comes to cleaning up around your caravan, regular kitchen cleaners will do the trick. Caravan bathrooms, and toilets in particular, however, will require specialized products. Although you should always use a cleaner's directions prior to use, a good rule of thumb is that pink cleaners are to be used with flush tanks while blue/green cleaners are meant for the toilet's cassette.
4. Caravan Locks and Clamps
You never want to return from filling your freshwater tank to discover that your beloved caravan is gone. Although most insured caravans are required to adhere to certain security standards, caravan locks are always recommended as an added measure.
Hitch locks, as their name suggests, are locks placed on the hitch that prevent the caravan from being connected to a vehicle until it is unlocked by the owner. Wheel clamps, on the other hand, are devices that lock on to your wheels, making it impossible for the wheels to roll or move. When purchasing hitch locks and wheel clamps, always be sure to check that they are compatible with your specific caravan.
With these caravan accessories, your first-time caravanning adventure is already off to a great start.
DISCLAIMER* Please note, this advice is general in nature and we strongly recommend consulting the product manual and where relevant, a professional installer.