We are giving away a RV WIFI+5G Portable Caravan WIFI Internet
WORTH $899! - THIS COMPETITION HAS NOW CLOSED!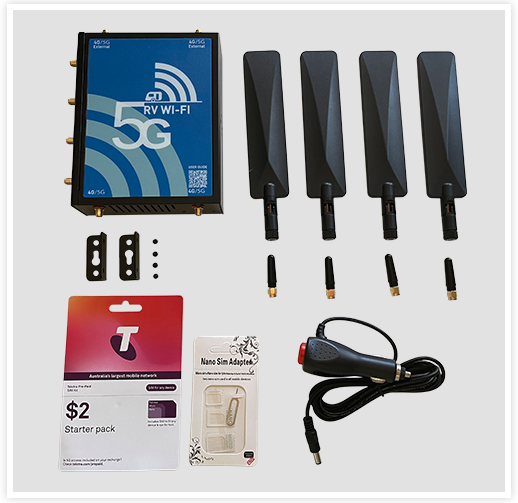 Learn More About The RV WiFi 5G Model:
Introducing the New RV WIFI 5G! The RV WIFI 5G includes the introduction of MIMO which gives great 5G speeds, greater 4G Speeds and more range than previous products. Enjoy increased Wi-Fi range around the campsite and in the vehicle while on the move. The product includes all the RV WIFI inclusions such as a 12V, choosing your own provider and up to 100 connections. Plus enjoy a one-year warranty. The small and lightweight unit can be installed out of site in the caravan without interrupting connections.
For more information about the prize, click here
Product Features:
Designed specifically for Recreational Vehicles
Comes with an external antenna. Better Range/less interference and noise
Comes with a 12-volt power connection, no batteries to run out, just set and forget!
Not locked into any providers, your choice to buy on range or price
Offers 'In Car Entertainment', while on the move
Excellent WIFI range in and around your Caravan
Has a multifunctional 4G/5G/WIFI external antenna, this equals great range!
A fully enabled MIMO router
Improved 4G capability, 5G Connection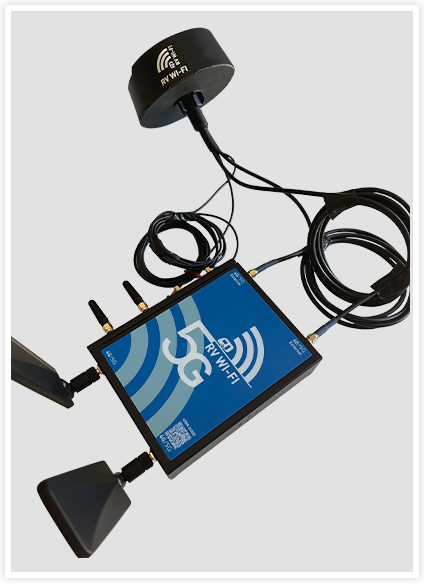 Connecting Your RV Wifi High Gain Antenna & Portable Wifi