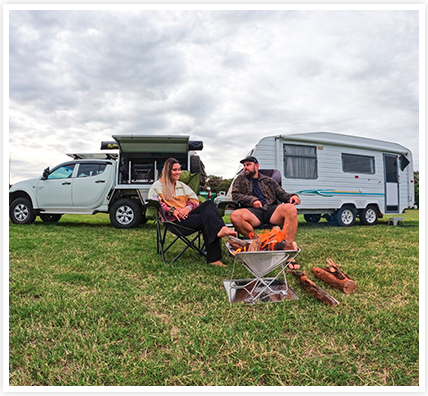 We have partnered up with
Caravan Adventure Aus to give away "The Ultimate Titan RV
Caravan Towing & Levelling Pack"
Worth $2,100! - THIS COMPETITION IS NOW CLOSED!
Enter your details below to find out about our next giveaway!:
Learn More About The Fastway E2 Roundbar Hitch 8,000lb:
For the best and safest towing experience, you need the Fastway e2™ hitch, providing you with fast, easy connectivity to your trailer without the hassle, chains, add-on sway bars or dampening arms. With the Fastway e2 hitch there's nothing extra to buy and install.
The Fastway e2™ Trunnion hitch can be used with GTM loads of 8,000lb (3,500 kg), 10,000lb (4500kg) and comes standard with a 3" drop rise shank suitable for most vehicles
For more information, click here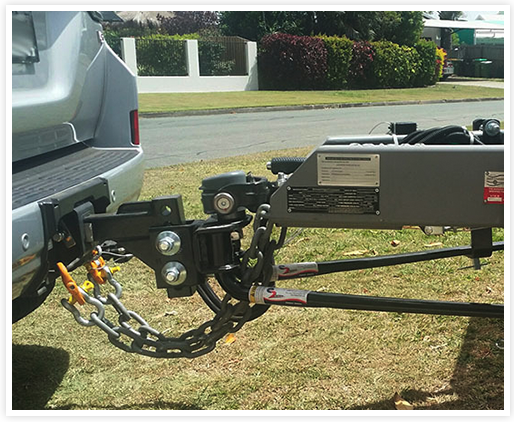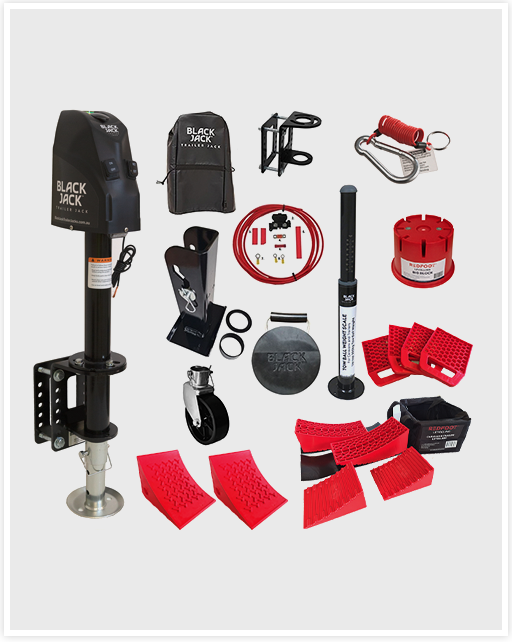 The Ultimate Caravan Levelling Starter Pack by Titan RV includes:
The Black Jack Electric Trailer Jack has quickly become one of our customer's favourite products! The manufacturer describes it as "the simplest, quietest and most advanced electric jack on the market today." And we couldn't agree more!
This pack includes every must have caravan accessory for jacking, moving and parking your caravan!
For more information, click here
Product Features:
Fastway E2 Roundbar Hitch 8,000lb
Evenly distributes weight over axles of tow vehicle and trailer
Creates a level ride for both tow vehicle and trailer
Integrated 2-Point Frictional Sway Control prevents side-to-side movement
Steel-on-steel friction prevents sway caused by winds or sudden manoeuvres
No lift chains - eliminate unwanted movement
No-drilling! Clamp-on brackets can be adjusted along the trailer A-frame
Powder coated steel construction is durable and corrosion resistant
Australian Standard 50 mm ball included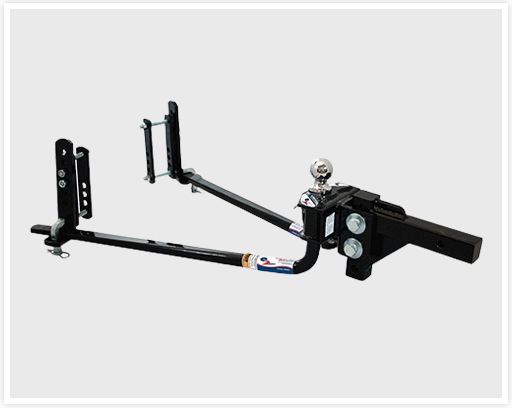 Black Jack Electric Trailer Jack with Clamp & Harness Kit
1600 kg lifting capacity
Robust 58 mm outer post built for the toughest conditions
560 mm stroke
Built in level indicator to easily adjust the caravan level after you unhitch
Removable foot pad extension for travelling
Emergency crank handle included as an emergency back up
Built in night light for operating after hours
12 volt 28 amp DC power plugs directly to 12 volt battery
Free installation kit included, easy DIY Installation
Free all-weather cover to keep the rain out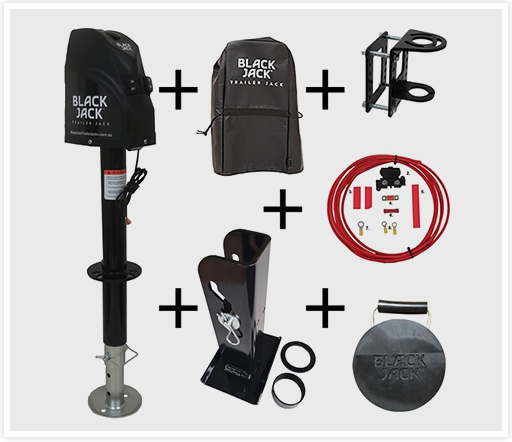 Black Jack Weight Scale
Additional safety when hitching to your vehicle
Soft Head
Easy to use
100kg – 350kg
Heavy Duty Construction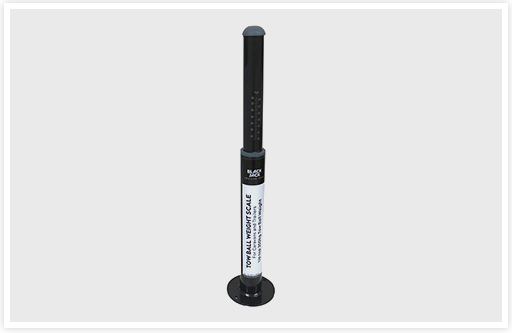 Black Jack Jockey Wheel
Easy interchangeable design
Light weight and compact to take travelling on the road
Doubles as a Jockey Wheel, not just a Jack Stand
Non-stick surface, easy to clean
Are corrosion, oil and chemical resistant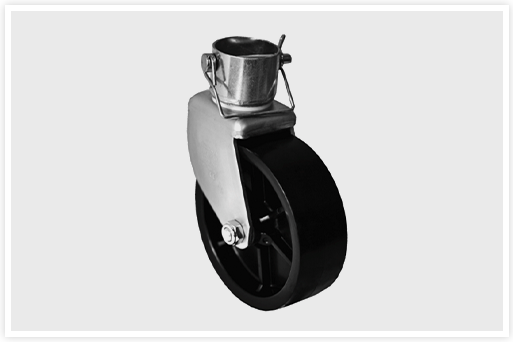 Redfoot Levelling Camper Levellers
Super strong, light weight construction
Suit our harshest environments
Resist dirt, dust, mud, oil and are easy to clean
Backed with a Lifetime Warranty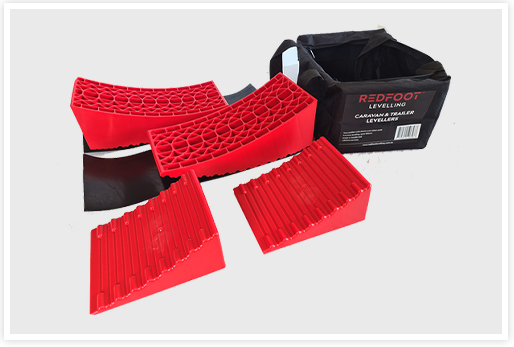 Redfoot Levelling Big Block
Extremely strong, durable and are dirt, oil and water resistant
Stackable for extra height
Double as seats or step-stools
Backed with a Lifetime Warranty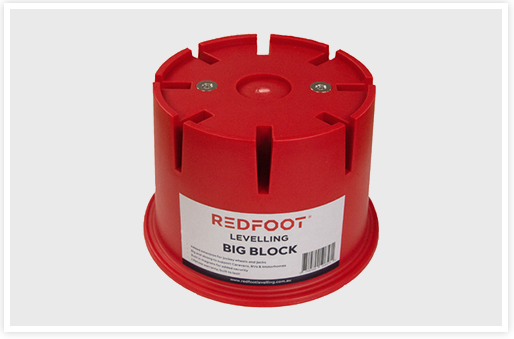 Redfoot Levelling Anti Ant Stabilser Pads
Reduce as many entry points to your Caravan from those pesky ants
Set of 4 pads and will suit most common Caravan and Trailer stabiliser setups
Made to resist dirt, oil and water
Easy to keep clean and stow away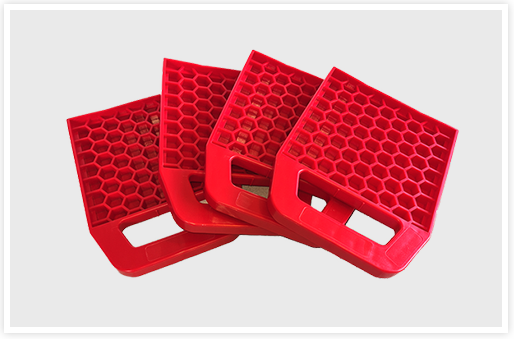 Redfoot Levelling Super Chock
Super Strong, Super Light with Super Grip
Backed with a Lifetime Warranty
Load capacity of 3.5 tons and superior
Light weight construction
Resist dirt, dust, mud, oil and is easy to clean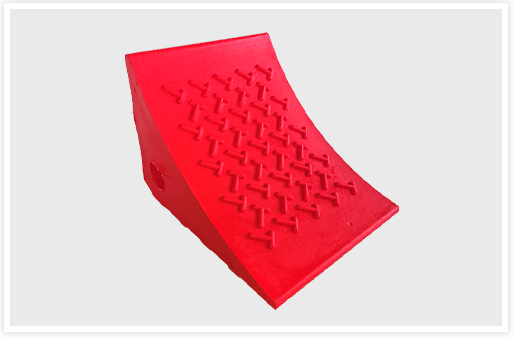 ZIP Universal Replacement
Clip your bad cable off the pin, then thread your switch pin onto the included split ring.
Once it is on, you won't have to hassle with a dragging, frayed or broken breakaway cable!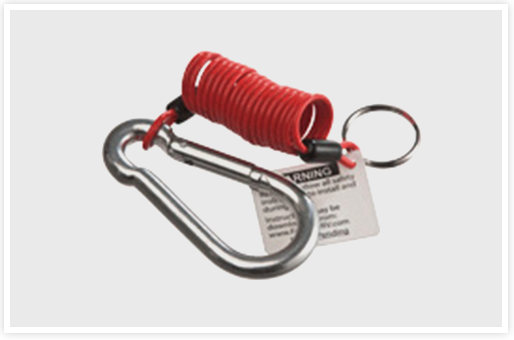 YouTube Videos