---
We are offering free installation on this product at our Retail Outlet location based on the Sunshine Coast QLD - Limited time only!!!
WULI - Where U Left It
Deter thieves from stealing your caravan or trailer. With thousands of trailers and caravans stolen each year, often from as close as your driveway, the WULI gives you the peace of mind to know that your trailer or caravan will be right where you left it.
Simply press a button to lock your caravan wheels in place and set the alarm.
The WULI is an electronic wheel locking device you can use on non-motorised vehicles - that is trailers, caravans, campers and horse floats. When you get down to the core of the WULI it is the lazy man's wheel clamp that uses cutting edge technology to ensure security and peace of mind at the touch of a button as there is no hitching, bolting or climbing under the vehicle required.
To arm the WULI, simply use the remote control to enter your personalised pin and press lock. Should anyone try to connect your vehicle to a tow ball to move the vehicle, a 110 decibel alarm will sound as well as activating the strong securing pin in order to immobilise the wheel, meaning that the vehicle can only be moved by dragging, which will be slow, inconvenient and draw a lot of attention.
Features:
No hitching, bolting or clamping
Simple personalised pin activation
110+ decibel alarm
Suitable for most vehicles and trailers
Remote control wheel locking system
Holds charge for months when activated
Triggered alarm if WULI is tampered with
No external wires for deactivation
No ongoing fees or chargers
100% Australian innovation
Low maintenance, easy to use
No cumbersome chains and bolts
Simple recharge when connected to car
Durable, tough and tamper-proof
Can sleep in your vechicle with the alarm activated
Video 1
Video 2
Suitable For:
Caravans
Campers
Trade trailers
Car trailers
Boat trailers
Jet Ski Trailers
Mobile lighting towers
Wood chipper trailers
Golf cart trailers
Bike trailers
Horse Floats
Dog Wash trailers
Mobile food trailers
Video 3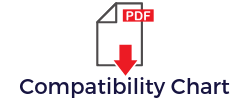 Be The First To Review This Product!
Help other Caravan RV Camping Accessories users shop smarter by writing reviews for products you have purchased.
---
Others Also Bought
---
More From This Category