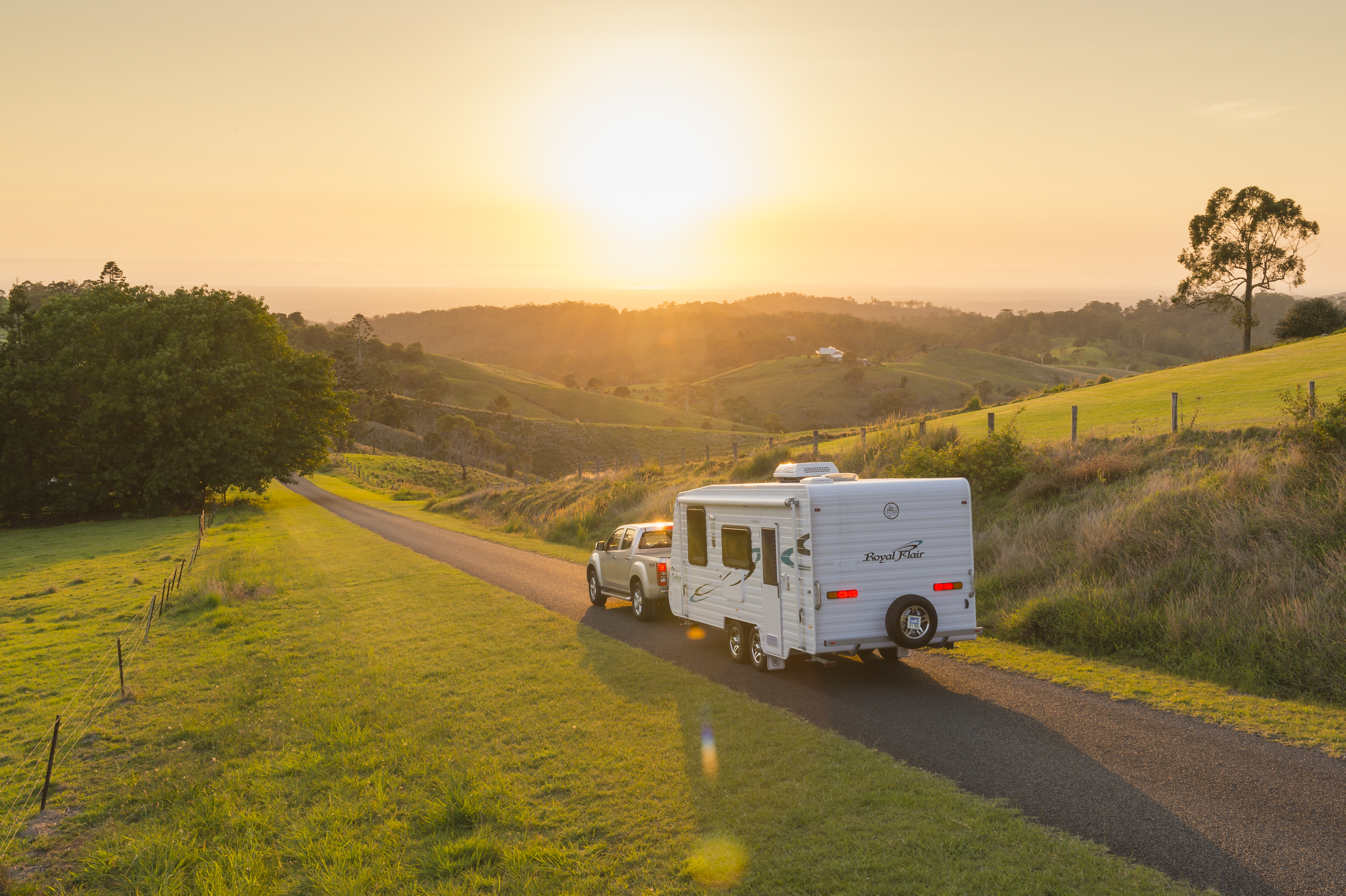 Caravan Safety Checklist
We suggest stopping within the first 20km's of the trip for a safety inspection, that way if you notice that something is a miss, you are not too far from home. After the first inspection, each time you stop an inspection should be done. It only takes a few minutes, after all you are on holidays.. what's the rush??
What to check:
OVERHEATING: Brake will always get heated, but make sure that your brakes & bearings are not excessively hot.

COUPLING: Is your tow ball still secure within the coupling? Are your safety chains still attached & done up tight?

TYRES: Have your tyres started to deflate?

LIGHTS: Check over your brake & indicator lights, are they still working?

ACCESSORIES: Check that the doors, windows & hatches have all remained closed.

GAS: Check all gas lines for leaks & make sure all gas cylinders are tightly swithced off.

INSIDE: Have a quick look inside to ensure all of your belongings are still securely stored. Also check major appliances like the fridge & microwave have stay in place and the doors haven't opened.
DISCLAIMER* Please note, this advice is general in nature and we strongly recommend consulting the product manual and where relevant, a professional installer.