Caravan Solar Systems
Author: Paul Napthali Date Posted:9 June 2016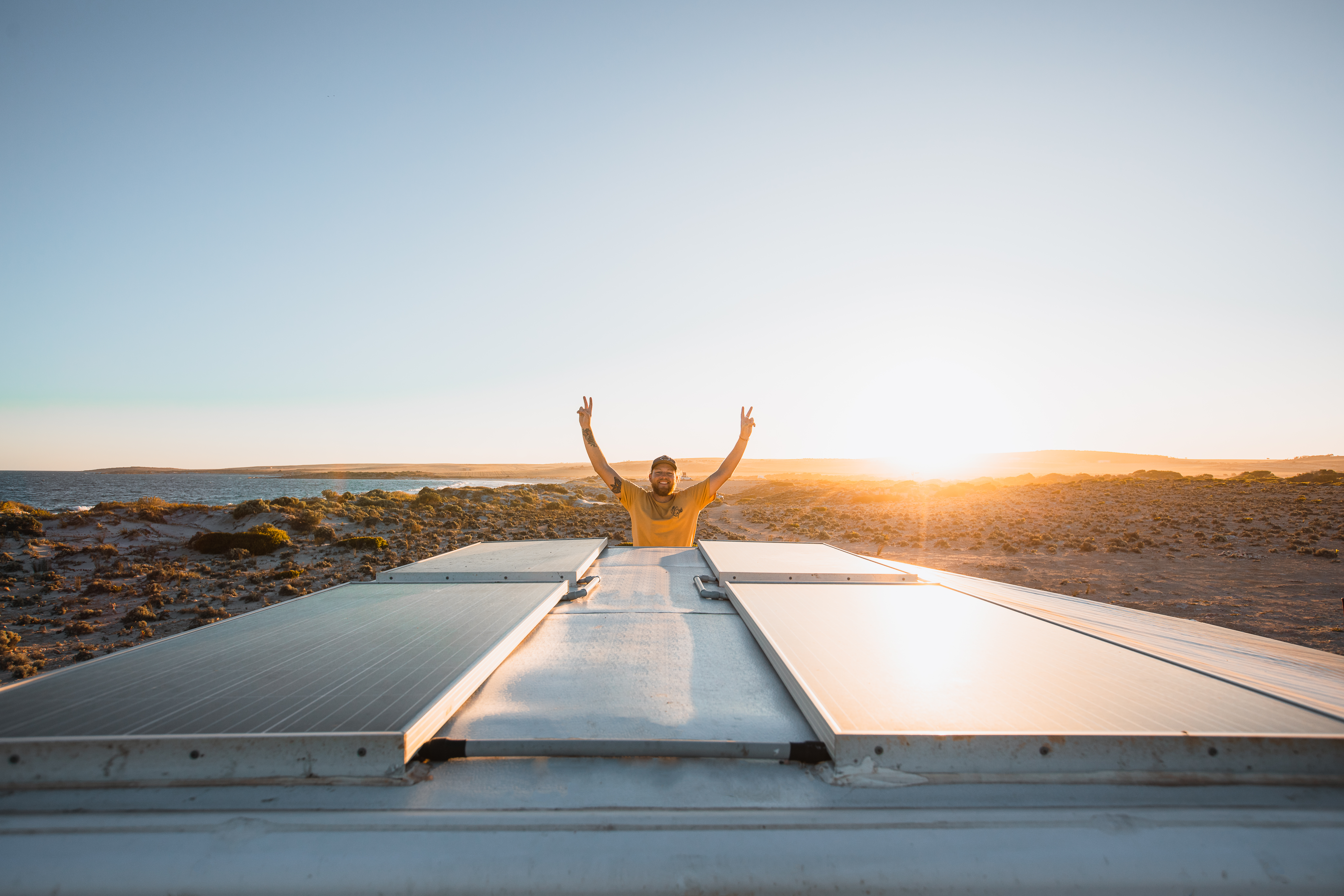 As a result of the growing interest in caravan solar panel systems, Caravan RV Camping, Australia's leading online camping superstore, has now compiled a brief guide to help you in select the best system for your needs.
A Brief Guide to Selecting a Caravan Solar Panel System
Caravan solar systems have become increasingly popular in recent years.
It has been suggested that this is either a result of a more environmentally-oriented society or the result of a consumer demand geared towards increased freedom and "off-the-grid" living.
Regardless of the reasoning behind it, it would appear that caravan solar panel systems will be here to stay, with 2016 trends leaning towards smaller, more light-weight designs.
Why Use Solar Power?
In addition to being environmentally-friendly and providing the freedom to live "off-the-grid", caravan solar panels are generally used for one of two reasons:
As a backup to the main battery

As a primary generator
Using Solar Power as a Backup
Many campers choose to use solar panels as a type of "emergency backup" for their primary battery.
Like traditional automobiles, caravan batteries can lose power if left unused for significant periods of time, such as in between travels.
To reduce the chances of their batteries dying unexpectedly, many campers opt to use a small solar panel known as a "trickle charger" to continuously charge their battery while it is not in use.
Using Solar Power as a Primary Generator
Using solar power as the primary means to power one's caravan is a bit more complex.
Essentially, you will want to ensure that you have enough solar energy to power all of your everyday needs.
The amount of power you will require will differ depending on your camping habits and lifestyle.
For example, campers who are stringent about their power consumption will require much less solar power than those who are habituated to running multiple appliances and electronic devices.
When shopping for a solar panel system, the number of watts refers to the amount of power that can be generated by the system.
Choosing the Right Solar Panel System for Your Caravan
Depending on your power needs, there are a variety of high-quality solar panels geared towards caravan camping expeditions.
The renowned RV and caravan supplier Camec has recently developed an extremely efficient line of solar panel systems with a large range of wattages.
Each and every Camec solar panel is composed of resilient and high-quality mono-crystalline photovoltaic panels, specially designed by Camec's innovative engineers.
As mentioned, wattage is the most important factor that should be considered when choosing a caravan solar panel system.
For those simply seeking a small solar-powered boost, the 12-Volt Camec 100W Solar Panel is a great, standard choice that is offered at an extremely affordable price.
The most powerful solar power system on the market, however, is definitely the Dometic PS180A which generates a stunning 180 Watts of power and comes with a high-quality Camec-branded carrying and storage bag.
To browse additional solar panel system options, simply click here. For any other questions or concerns, also feel free to contact Caravan RV Camping directly at 1800 RV-PARTS.
---
---