Caravan Shower Kits

Showers & Accessories
Affordable Caravan Showers and Accessories For Sale Online
A quality caravan shower is must-have for any semblance of comfort while living on the road. As Australia's leading online superstore for all RV and camping products, Caravan RV Camping has an expansive online selection of caravan showers and accessories.
Our traditional Recess External Wall Shower is perfect for campers with a simpler aesthetic, equipped with separate hot and cold taps that guide your water to an efficient and solitary outlet. For those who prefer a bit of shine, however, we also carry a premium selection of Coast to Coast caravan shower accessories, including the Coast to Coast Chrome Shower Flick Mixer (with standard mixer unit functions and a 120 mm cover for hiding previous plumbing openings), the Coast to Coast Chrome Shower Rail with Soap Dish and Hose (with adjustable height capabilities), and the traditional Coast to Coast Shower Mixer (specifically designed to enable simple and rapid one-handed water adjustments). These products are only the tip of Caravan RV Camping collection, however. Explore our vast catalogue of caravan showers and accessories now and feel free to contact our Sunshine Coast experts (at 1800 787 278) for any product-related questions you may have!
Bathroom, Laundry, Kitchen Accessories, and More!
We weren't kidding when we said that that the previously mentioned products were only the tip of the Caravan RV Camping iceberg. Our premium caravan showers are just one of the many necessary stops along our journey. Explore our vast online catalogue of bathroom modules, consumables, toilets, and more, before taking a glance through our laundry and kitchen accessories, geared towards keeping your life on the road tidy and simple. Carrying products made by quality RV brands including (but not limited to) Camec, Carefree, Thetford, Dometic, Fiamma; we have become the ultimate one-stop online shop for all of Australia's RV and camping-related needs. With our online catalogue, no camper will have to be excluded. Come now and let us make your next camping trip unforgettable! For any camping or product- related question, also feel free to contact our Sunshine Coast experts at 1800 RV PARTS (1800 787 278). We look forward to hearing from you today!
Some Of Our Best Sellers
Coast Chrome Shower Rail with Hose & soap dish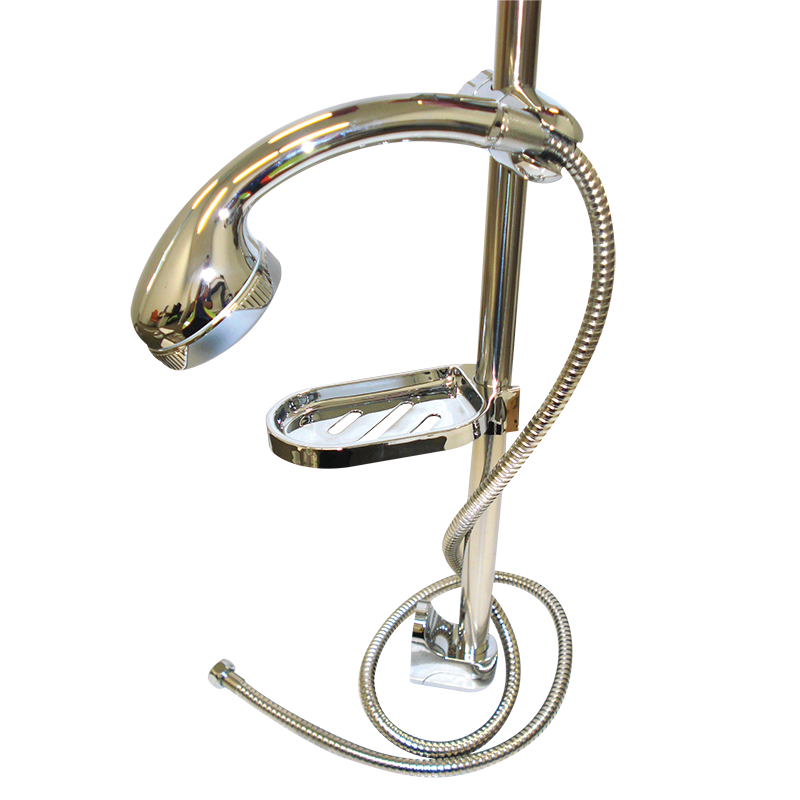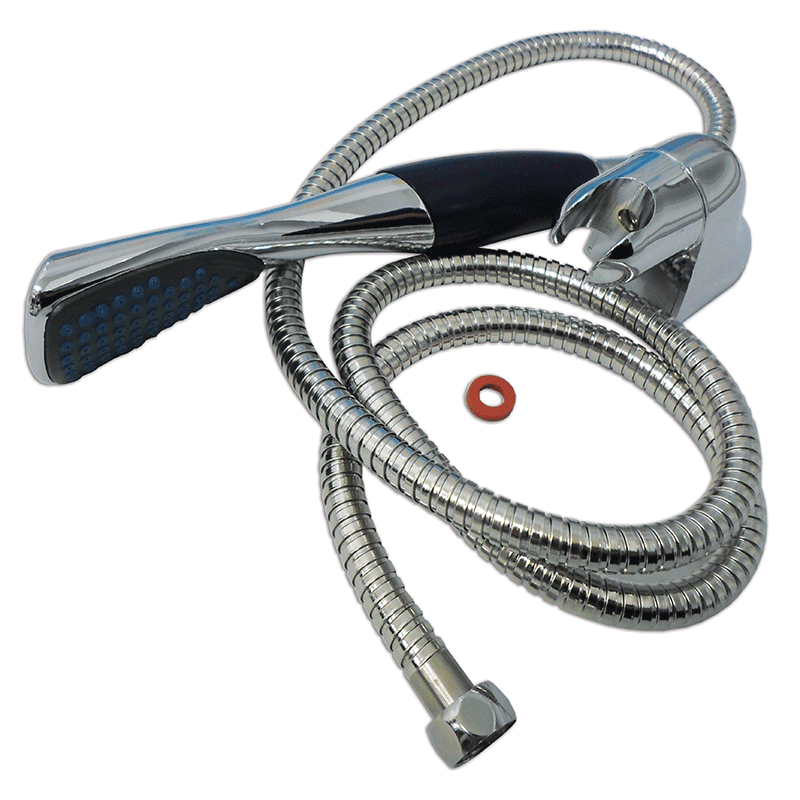 Read More...