The Caravan RV Camping dispatch warehouses will be closed from the 23rd of December 2021 and will re-open on the 4th of January 2022.
Orders can be placed through the website during this time and will be prepared for dispatch from the 4th of January 2022.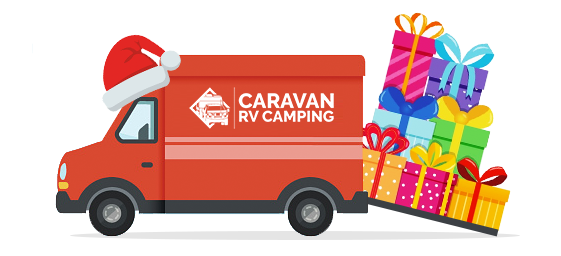 Our Christmas Delivery Information:
Here at Caravan RV Camping it is important that we make your shopping experience as easy as possible during this Christmas period...please refer to the details on each product page, which will be classified as either:
In Stock: dispatch times ranging between 2-10 days (refer to dispatch comments on each product page). To play it safe, we are saying: orders received on or before the 10th of December will be dispatched prior to Christmas.
Pre Order: refer to date on product page for incoming ETA of that product. Note: many items currently on Pre Order will now be arriving in the New Year – best to get your order in for these sooner rather than later to secure your item in that shipment.
Build to Order: typically 3-4 weeks (depending on product type), refer to build times on product page.
Please also see Covid Notes below.
Important COVID-19 Notes:
Currently some of our suppliers are experiencing shipment delays for new stock arriving into the country. We are commited to keeping our customers as informed as possible, however the stock arrival updates can change quickly - please know that the info we are providing is the most recent we have.
Warehouses and freight companies are also experiencing challenges, so please allow additional days for dispatch and delivery over and above the normal estimates outlined on delivery page here