When you're heading off the beaten track, fitting the best set of 4WD lights makes all the difference. If you're struggling to see as you navigate the roads or your campsite, you can wind up in all sorts of trouble, not to mention the trouble for any wildlife you might meet on the tracks once the sun has disappeared.
There are now a plethora of 4WD and camping lights to illuminate your adventures. From 4x4 spotlights to light bars, you just need to work out which ones are best for your trip.
In this guide, we shine the spotlight on 4WD lights to help you:
Why Buy 4WD And Camping Lights?
Do you want to light up the 4WD tracks, or increase visibility in bad conditions? Or light up your campsite to make it easier to cook and chill out? Depending on where you want to use your lights will determine which ones are best for you. For example, if you're planning on doing lots of night time driving in remote areas, there are some great high beam lighting options to help you stay safe.
These days you can find 4WD lights that are built tough for Australia conditions. Dust, heat, water - they're ready to take on everything.
4X4 Spotlight VS Light Bar
This is the most important decision you need to make. Here's the lowdown.
A light bar is a longer 4WD light mounted to your vehicle that creates a greater spread of light for broader vision at night. Because they are usually LED lights, light bars use less power than traditional driving lights and give awesome coverage. Lights from most brands also offer protection against dust, moisture and water ingress.
Check out the Great White Gen2 light bar for exceptional light output in a robust design. The light bar has a marine grade coating, impressive vibration rating and security bolts, with a 5 year warranty.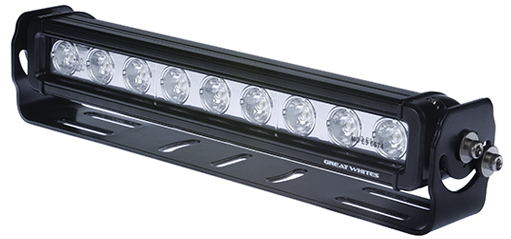 4x4 spotlights are a top choice to keep the track illuminated, even when you're driving through fog and mist. You can buy lightweight options without having to compromise on performance. Another bonus of 4WD spotlights is they can double as camping lights when you stop and set up camp for the night.
One thing you need to consider when buying spotlights is the light patterns. Some 4x4 spotlights will have the option to change the beam pattern for a wider spread.
We love the Bushranger Night Hawk 4x4 spotlights, which are designed with cooling ducts to increase the heat dissipation of the LEDs and ensure maximum potential. The lights also incorporate a brightness control function to provide complete control of light intensity in conditions where too much light prevents clear vision. These lights are also backed by a generous 5 year warranty.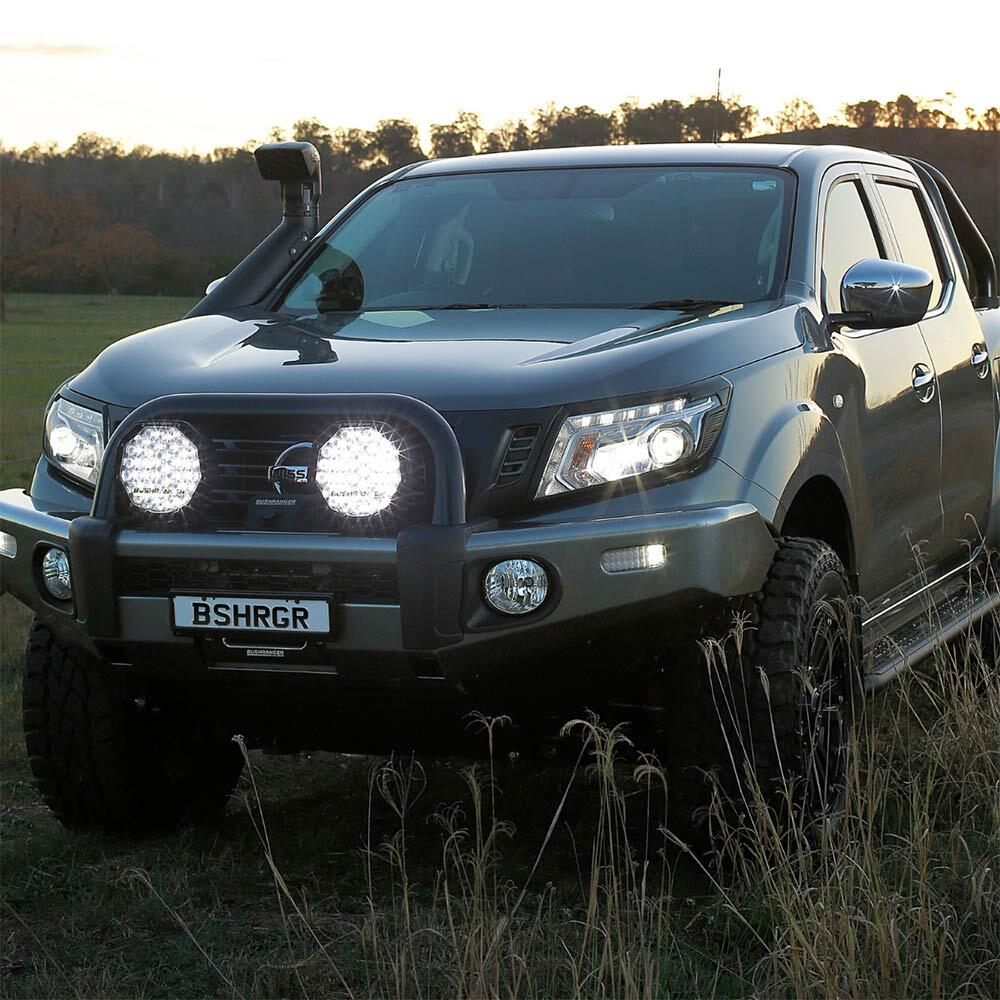 Ask Yourself These Questions:
Am I Planning To Drive At Night On 4WD Tracks Or Offroad?
If yes, 4x4 spotlights are the best pick for long-distance illumination. You can manage dangerous conditions and spot roos and wombats.
Do I Need A Greater Range Of Illumination?
If you need a wider, brighter light than your regular 4x4 lights can provide, a light bar is a great option. Light bars come in a wide range of sizes so you can easily find a light bar to fit your vehicle.
What's Your Budget?
Great White and Lightforce are at the top end of the budget but you get what you pay for! For example, the Lightforce HID XGT 4x4 spotlight features tunability to alter the focal length of the bulb and beam angle as you desire - you can't get that with other brands. In fact, it could be one of the most powerful driving lights in the world. You just can't get the same high quality with a cheaper model.
If you're on a tight budget, Thunder will get the job done. You can buy a Thunder LED spotlight for under $120.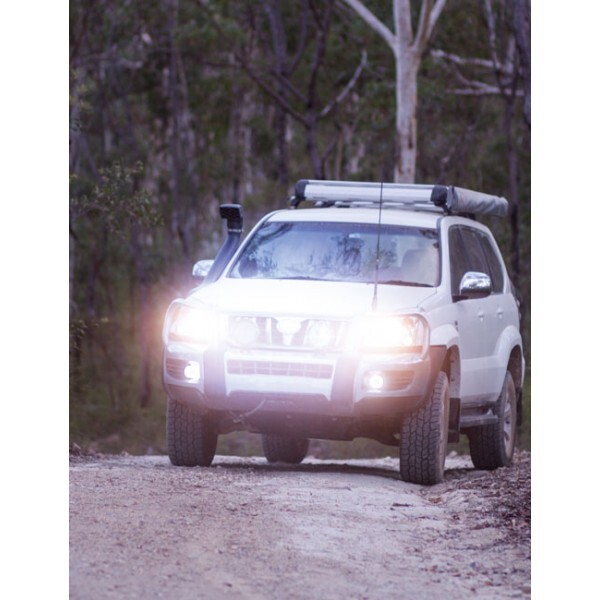 Which Size?
Installing a light bar or 4x4 spotlights requires the right size. That all depends on the model of your vehicle. Look closely at the size specs, installation requirements and whether the lights come with the mounting accessories you need.
Which Brand?
Depending on your budget and needs, there are lots of brands to choose from:
Hulk 4x4 is a good entry level option if you have a tight budget.
Replacing Your 4WD Lights?
We sell lights individually if you have damaged one of your spotlights and simply need a replacement.
Pro Tip: Check with your local transport authority before installing 4WD lights. There are regulations around where you can mount your 4WD lights and how many you can have. You may need to purchase some additional accessories such as switches to meet the requirements.
DISCLAIMER* Please note, this advice is general in nature and we strongly recommend consulting the product manual and where relevant, a professional installer.