Upright Caravan Fridges

Need help? Click here:
3 Way Fridge
There are two main types of caravan fridges on the RV market today. Firstly, there is your 3-way fridge offering you 3 fuel sources to choose from - 240 volt, 12 volt and Gas. This will enable you to operate the fridge anytime and anywhere giving you the choice to run off 240 volt mains power at a caravan park, 12volt while travelling on the road or gas when free camping for extended periods.
Gas Tips: A naked flame is prohibited at petrol stations, motorway service areas and in most tunnels. For this reason, it is advisable to run of your vehicles 12volt system while on the tow. The latest 3-way fridges from Dometic have an inbuilt safety feature that delays the starting of the fridge for a couple of minutes when running off your vehicles 12volt ignition to allow you time to move away from the fuel bowser.
Silent Operating Caravan Absorption Fridge
Many of the 3-way fridges on the RV market today are absorption style principal, in which the application of heat causes refrigerant to circulate in a closed system of pipes at the rear of the refrigerator cabinet, there are no moving parts which allows the fridge to operate silently.
Features and Benefits of Absorption Fridges:
Quiet and efficient operation

Availability of 240, 12volt and Gas

Avoiding the use of moving parts

Highly resistant to wear and tear

Easy to maintain
Compressor fridges, or 2-way fridges are just like your fridge at home, although the compressor runs on a lower voltage of 12 or 24 volts (usually from your deep cycle camping batteries or from your vehicles 12 volt system) The fridge can operate on 240-volt power aswell when a 240 to 12 or 24 volt transformer is installed to suit the lower voltage compressor. (some fridges come with this feature as standard, although usually the transformer is sold separately) As a general rule of thumb, compressor fridges or 2-way fridges are able to cool down quicker and more consistently than your 3-way gas absorption design due to the stronger and more efficient compressor motor. This also enables some of the compressor fridges to double as freezers simply by dialling the temperature control to a lower setting.
Another advantage of the compressor fridge is its undeniable workings on un even terrain or slight inclines delivering the same output and efficiency as it would be operating on a level surface.
Features and Benefits of Caravan Compressor Fridges
Able to operate on un even terrain

Able to cool to lower temperatures

Designed to operate off battery power supply

Less of a drain on a car battery during normal operations

Generally run more efficiently than absorption types

Lower starting amps than a domestic fridge
Click here to view our Caravan Fridge Comparison Chart
The Best Caravan Fridge for Sale
Travelling Australia self-contained in a caravan or Motorhome is a great experience that can be as basic or luxurious as you need. The convenience of your own bed, cookware, caravan appliances and extra storage available on hand makes this option well worth considering… so long as you have the appropriate and fit for purpose gear to provide the comforts rivalling hotel style living.
Take the caravan fridge for example: There a variety of brands to choose from including Vitrifrigo, Dometic, Evakool, Engel, Waeco that will make life a lot more comfortable on the road. The trick is to find something that is fit for purpose and practical for your setup and the climates that you intend on travellling in. We have found that all fridge types and brands have their advantages and disadvantages and that it really depends on your existing or intended setup as to what would be the best caravan fridge to install.
Travelling the cooler parts of Australia in the cooler months will open you up to just about every fridge on the market - the less work your fridge has to do to cool down to the desired temperature, the better the efficency and operating ability. On the other hand, travelling the hotter parts of Australia in the hotter months can be a recipe for disaster if you are not fully aware of your fridges capabilities, and as a result not all fridges will perform effectively in these hot conditions.
You can help your fridge operate effectively by reducing the gap between ambient temperature and the inside fridge or freezer temperature. Basically if you can dissapate the heat and lower the ambient temperature around your fridge when running, the more likely your fridge will operate effectively at the desired temperature.
A gas absorption fridge works by dissapating the heat created by the unit leaving you with the cooler gas to chill your fridge. You willl need to draw in fresh air from the outside of your caravan to ventilate the back of your fridge and exhaust this heated air back out to atmosphere. It can become costly to install ventilation on your caravan, although if your setup makes it more efficient to run on gas compared to electricity, these cost can be justified.
A compressor fridge is a little more forgiving as far as ventilation goes, although it is not uncommon for some people to install a small fan to help draw heat away from the compressor in hotter climates. The advantage for a compressor fridge is that you do not require a ventilation system quite as complex as the gas fridges and generally opening the caravan hatch on hot days is enough to keep the ambient temperature to a suitable operating range. Compressor fridges these days have a relatively low startup and continuous amp draw compared to their predecessors, and also a lot less than the 3 way fridge when run on 12 or 240 volt.
So in a nutshell, if you have access to 240 volt or you have a good solar panel setup, caravan compressor fridges these days are quite economical, generally less expensive and easier to install than a gas absorption fridge. Although gas fridges allow you the extra convenience of running off different fuel sources - very important if you are not yet setup for electricity or want that extra peace of mind for when electricity is not available.
Domestic Fridges vs Caravan Fridges
The biggest problem we find is that not all fridges will operate effectively in hot conditions, even the hottest average internal house hold temperature does not get much over 35 degrees Celsius due to its insulation in the walls and roof and physical space available internally. This cannot be said for your smaller, less internal space and thinner insulated caravan which can heat up above the ambient temperatures on the hottest of days. Intensified internal caravan temperatures of 50 - 60 degrees is not uncommon in some parts of Australia when your caravan is in direct sunlight and locked up with no ventilation - similar to leaving your car locked up in the hot sun, it gets hotter than the average outside temperature. Domestic fridges are just simply not designed to operate in such high temperatures and will not be effective in keeping your food and drinks at a consistent safe temperature. A lot more Anti-vibration and transit friendly engineering is factored into RV appliances - especially when it comes to RV fridge fittings, mounting points and door locks. Rv appliances are also designed to run at greater angles in regards to flat ground making them a portable fridge in a sense.
Caravan fridges for sale these days have come a long way with efficiencies in power consumption and insulation capabilities. Take the Evakool DC-210 Platinum upright series caravan fridge for example: This fridge uses the Evakool Wancool CK35 compressor that has been uniquely designed to function effectively and efficiently in the hotter Australian climate - this means a greater output from the compressor helps cool the fridge quicker reducing overall run time when averaged over 24 hours. Couple this with thicker and improved thermal capability insulation, you need less cycles overall from the compressor, this limits the power draining, starting and stopping of the compressor to maintain your optimum fridge temperature. This also reduces wear and tear on your compressor making it perform better for longer, than any other fridge compressor on the market.
Keep your food cool on the road
Have fresh food, cold drinks or even ice to take on the road? With so many fixed installation and portable caravan fridges for sale these days, there really is no need to go without when travelling in your caravan or RV.
Australia's Caravan RV Camping has every style and model you need to keep you and the troops fed on the road.
If you're looking for something to take with you camping, you'll probably be pleasantly surprised at both the price and power consumption of some of the specialised 2 and 3 way fridges available on the market today. We stock a wide range of reputable brands including Evakool, Waeco, Vitrifrigo, Thetford and Dometic caravan fridges and coolers.
The choice has never been bigger. We offer a huge selection of models and styles including 12 volt, 3-way, and other portable fridges in sizes suitable for all kinds of vehicles. Whether you're trekking across the Simpson or just going up country for a couple of days, our fridges are the perfect way for every caravanner in Australia to ensure they're keeping their food safe, cool and hygienic.
The size of some of these fridges and coolers make them popular not just for caravan and camping, but also for your office desk and personalised bedrooms. Our Dometic models are particularly suited for this with their high build-quality and well-designed interiors. Buying Dometic or Waeco is a sure-fire way to get quality for your vehicle. Just remember to always check your space and power availability before making your final decision.
Our company is proud to be a distributor for reputable brands such as Dometic, Evakool, Vitrifrigo, Waeco, Engel, Camec and Coast to Coast. Browse our selection of appliances and make your caravan a true home away from home.
Some Of Our Best Sellers
WAECO CoolMatic CRX 50 Fridge / Freezer 12/240v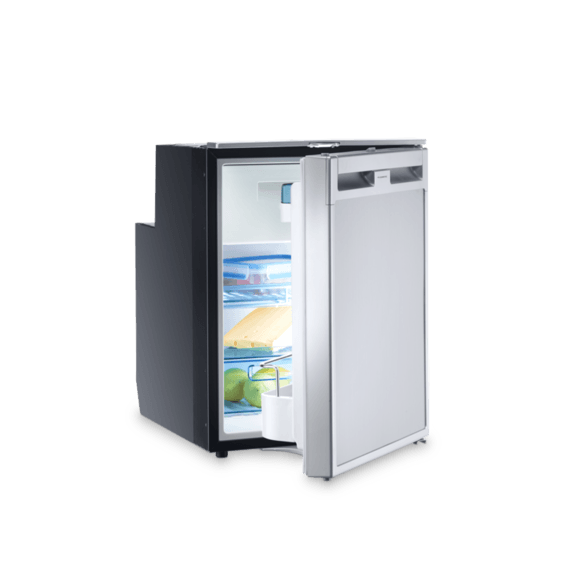 Evakool 40 Litre Drawer Fridge/Freezer DC40-DRW
Evakool TMX65 Travelmate Fridge/Freezer
BUSHMAN DC130-X Fridge/Freezer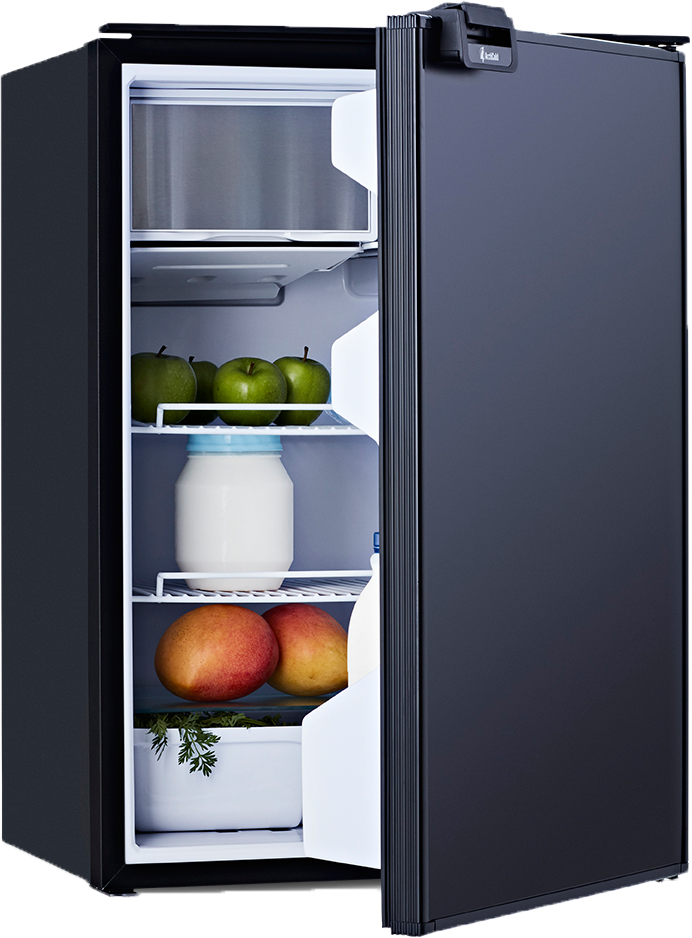 Dometic RM2350 90L MES 3-Way Fridge
Invest in quality equipment today and reap the benefits tomorrow. Caravan RV Camping has been a figure in Australia since the late 1980s, and in that time we've built up a wealth of experience. Order from our online catalogue, or get in touch on 1800 787 278.
Read More...