Caravan Gas Heaters

Need help? Click here:
Gas Heaters for Caravans, Motorhomes and RV's
Have you been looking for a solution to your caravan gas heater problems? No need to stress, Caravan RV Camping has taken the hassle out of your search by finding the best caravan gas heater on the market, the Truma VarioHeat Eco.
Check out the Truma Gas Heater, the leading unit Australia wide for reliable and quiet heating, suiting all your caravan gas heater requirements.
Truma Vario
Truma's Varioheat Eco is the high performance compact gas heater to choose. This compact and efficient heater will warm your caravan, camper or motorhome to your desired temperature in a surprisingly short amount of time. The unique built in digital controls mean you are able to program in exactly the temperature you desire. Being a ducted air heating device, you are able to select 1 or more areas you wish to supply warm air to, to best heat your caravan, camper or motorhome.
The Truma gas heater has combined the best of both worlds, utilising LPG gas for the most efficient method of creating heat, with 12 Volt power to enable the easy to use digital controls. Truma has again upped the game by taking these great features and combining it all in a compact and easy to install unit.
There is no need to even think about your gas heating requirements, the fully automated digital thermostat means this is all taken care of for you by the Varioheat Eco, even as far as having a controlled shut-down as required. Its near silent operation also gives an undisturbed sleep every night for those who sometimes wake at the drop of a pin.
Speaking of efficiency, by operating on LPG for the heating side of the Varioheat uses as little as 90 Grams per Hour of LPG, whilst still having an air flow rate of 85 cubic meters per Hour. Keeping your gas usage low and your warmth high.
Its installation is simple and user-friendly, though professional gas installation by a licenced gas fitter is required. The Truma Varioheat is AGA approved for added reliability.
So, if you're on the lookout for a new caravan, motor home or RV gas heater, stop your search. The Truma Varioheat gas air heater has you sorted, you will not be disappointed in its efficient output and heating options
Truma Gas Heater
Pro's -
Reliability for off grid operation
Adaptable to existing gas lines
Minimal fuel consumption
Easy installation
Con's -
Initial expense
Extra expense of installing gas bottles and gas pipe lines if not in your vehicle already.
Want reliable, quiet and efficient heating - look no further than Caravan RV Camping!
Gas heaters inside your caravan or RV have the added advantage of being relatively silent compared to other heaters on the market. If you already have gas installed in your caravan or RV, then this may be an option well worth considering to keep you toasty warm in the cooler months. The Truma Vario Eco is the one stand-alone caravan gas heater we stock for good reason, it is the market leader in quiet and easy RV heating.
Check out our gas heater range now at Caravan RV Camping, or to talk to the experts by phoning 1800 787 278
Some Of Our Best Sellers
Truma Vario Eco Gas Heater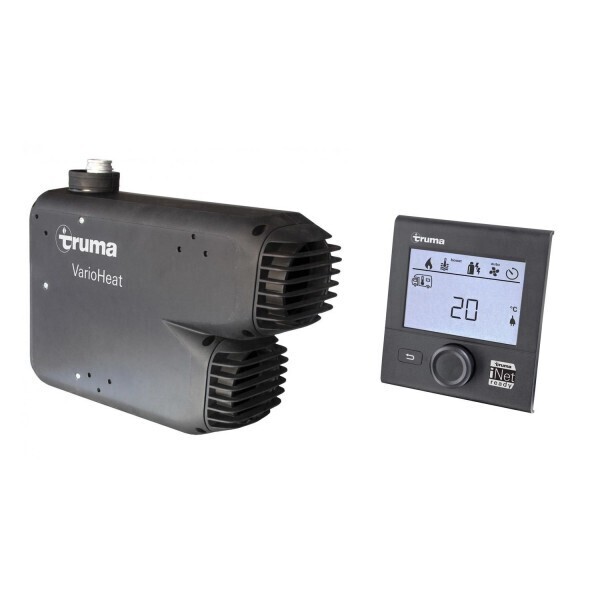 Read More...