Car Coolers & Iceboxes

Need help? Click here:
Keeping Things COOL with a Premium Selection of Camping Car Coolers
Warm beer and skunky fish are not what good camping trips are made of! Caravan RV Camping is proud to present its customers with the newest and most efficient cooling technologies available. Although our premium collection of cutting-edge car coolers includes a myriad of the industry's "COOLEST" products, the Waeco Cool Ice Rotomold Ice Box is an unmatched customer favorite.
Coming in eight different sizes varying between 13 to 100L, these car coolers are great for both quick travels and a more dedicated life on the road. If Waeco Ice Boxes aren't your thing though, Caravan RV Camping also offers a dynamic variety of car fridges, including (but not limited to) the highly-coveted and industry-leading Thetford 3-way car fridges, proven to keep food at prime, optimal temperatures. What are you waiting for? Keep your travels "cool" and exciting with Caravan RV Camping. We urge you to browse our full online catalogue for a better idea of all that we have to offer. Whatever your needs, our leading industry camping ice boxes are guaranteed to give you the ultimate bang for your buck.
Have you heard the buzz?
Australia has long been aware of this hidden gem, but now we're slowly sharing the news with the rest of world. Australia's premium camping and RV product outlet, Caravan RV Camping have recently opened a storefront in the Sunshine Coast as a result of continuous booming business. While our premium selection of camping and RV accessories remain available for purchase via our website, our customers have gained the additional option of visiting our friendly and knowledgeable experts in person. Carrying the most sought-after, efficient, and innovative products, we take pride in our selection of premium brands, which includes (but is not limited to) Haymen Reese, Coast to Coast, Carefree, and Camco. For a complete list of products and accessories, please browse or catalogue, which is user-friendly and designed to rapidly find you the best product for your needs. We look forward to serving both the Australian and worldwide communities. Happy camping!
Some Of Our Best Sellers
Icekool 70 Litre Polyethelene Icebox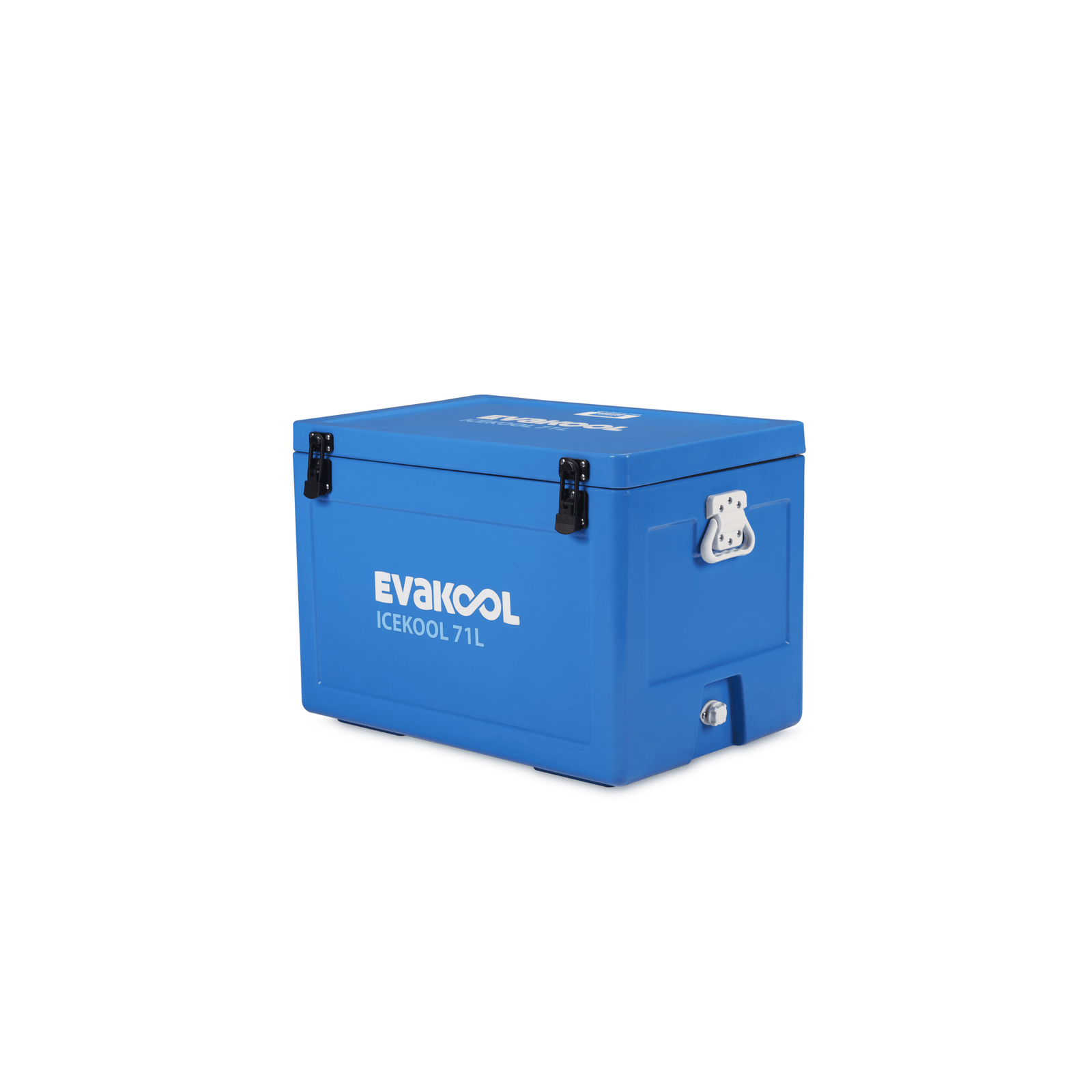 Read More...