Caravan Washing Machine

Need help? Click here:
Caravan Washing Machine For Sale in Australia
Unless you're really desperate for an excuse to have a chat with new people, there is nothing worse than having to run back and forth with a pocket full of coins to the laundry at a caravan park, hoping to clean your clothes at the next available machine. Considerate of both space and water consumption, the appliances we stock are specially designed for caravan and motorhome use.
Washing is one of the few chores we can never leave at home, so if you want to make sure you never have to resort to wearing your undies inside out or having to make do with the kitchen sink, then check out our range of Compact RV Washing Machines and Dishwashers. Once you have it installed, you will wonder how you ever got by without the freedom to wash your clothes whenever you want!
Stocking Leading RV Brands Including Camec, Dometic, Sphere and More...
We focus on providing our customers with products of only the highest quality, which is why we have established partnerships with some of the most trusted names in the industry for both standard compact units, in addition to everything else we have on offer. Some of the leading brands that we have available in our range include:
Whether you choose a front loading Dometic or a top loading 2.5kg Camec RV washing machine, you can be sure you are buying a competitively priced, high quality product from the RV experts. Be sure to take a look through the full range available online and equip your motorhome or trailer for the perfect journey.
Get Your Order Delivered To Your Door
With Caravan RV Camping, you can enjoy the convenience of shopping for RV appliances and accessories from the comfort of your own home. Whether you are on the road frequently or just a casual weekender, we are your one stop shop — order online or give us a call on 1800 RV PARTS (1800 787 278) to speak with one of our friendly staff members directly.
Guide to buying the Best Washing Machine for Caravans
1) Start with measuring the space you have available in your caravan or RV to install a washing machine.
This may narrow down your choices available and easily guide you as to what capacity (kg) machine will fit.
Tip: It is not uncommon to set up a washing machine outside under your awning if you cannot fit inside your van. Providing you have power and water available, a small portable caravan washing machine only weighs 16kg, takes 5 minutes to set up and can allow you to free up space inside your van. Another option is a wall mounted washing machine such as the Camec 2.5kg Wall Mouned Washing Machine or the Daewoo 2kg Wall Mountable Mini Washer 240V. These units can be mounted to any wall and save valuable space in your recreational vehicle.
2) Decide whether you want Top Loading or Front Loading capabilities.
This really comes down to personal preference and what the best use of space inside your caravan will permit. Top loaders generally use less power and water while front loaders are great for their direct access - especially when installing at a higher level inside your van.
Tip: Top Loading machines are generally thinner which is great for fitting into existing cupboard spaces, although they are a bit taller as you need space to lift the lid. They are in most cases the easiest to fit in caravans as they are free standing and already at a reasonable operation height without modifying cabinetry.
3) Hot or Cold Wash?
Washing machines for caravan and RV's are designed with an inbuilt heat pump. This means you do not have to worry about supplying hot water separately. Cold water only options are readily available which require a lot less power and are popular amongst caravanning enthusiasts.
Summary
The biggest advantages to owning a caravan washing machine is the convenience of not having to use a public laundry. No more searching for coins or waiting for a machine to be free - not to mention the possibility of washing your clothes in the machine that has just had hairy dog blankets washed!
The best washing machine to choose will be the one that closest meets your washing capacity needs as well as physically fits in your van. Sacrificing load capacity is a common issue as most household washing machines that you are used to will not physically fit inside your caravan or RV.
The 2.5kg Camec Top Loading washing machine is by far the most popular washing machine on the market due to its relatively small external dimensions, low power and water consumption and price point. It does not have the largest capacity, although it is big enough to make life a lot more convenient on the road.
If you need to talk to an RV Expert to discuss your needs - Dial 1800 787 278 (1800 RV PARTS) or email us at: sales@caravanrvcamping.com.au
Some Of Our Best Sellers
Camec Compact RV 2.5kg Top Load Washing Machine 240V
Dometic Compact WMD 1050 3kg Front Load Washing Machine 240V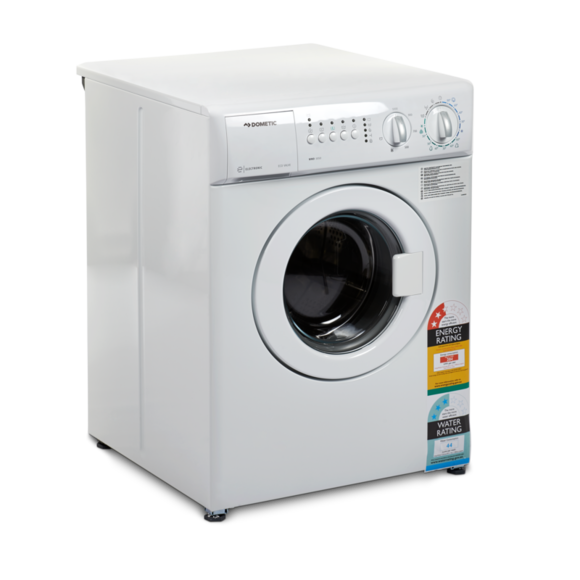 Camec 2.5 Kg Wall Mounted Washing Machine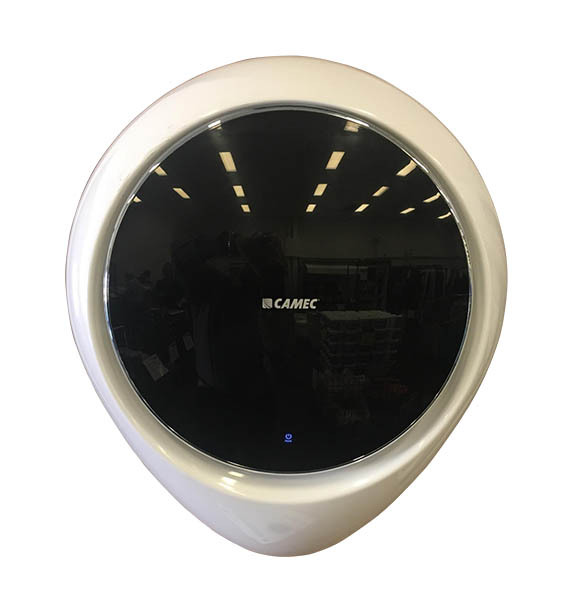 Daewoo 2kg Wall Mountable Mini Washer 240V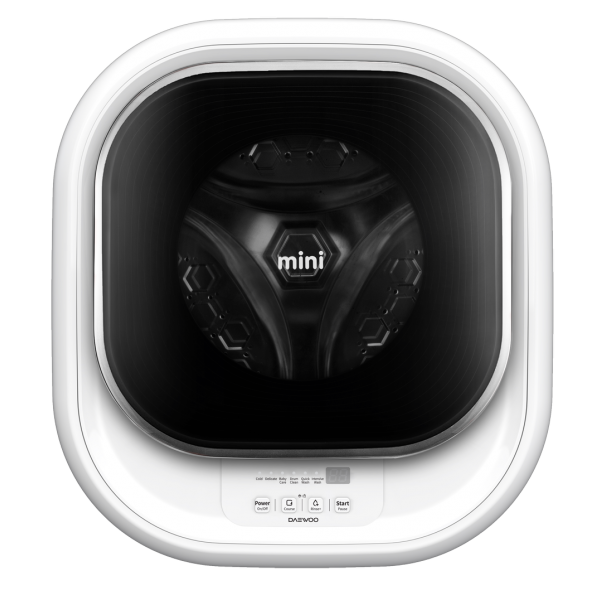 Read More...