Caravan Water Pumps & Filters

Need help? Click here:
Water Pumps
Pump It Up With Premium Caravan Water Pumps: Flojet, Thetford, and More!
As Australia's leading online superstore for all things camp-related, it was Caravan RV Camping's duty to provide our customers with a high-quality selection of 12-volt water pumps. Take advantage of this specially-selected collection, paying close attention to customer favorites, like the highly coveted Shurflo pumps.
The 12V Single Fixture Shurflo Pump is perfect for low-volume pumping, with a flow rate of 3.8 LPM and a long life pressure switch rated at 30 psi. For higher volume requirements, however, The Shurflo 4009 12 Volt Water Pump is ahead of its league, featuring rapid cycling, run-dry abilities, and a smooth and quit running system. Don't restrict yourself to the Shurflo brand, however! Caravan RV Camping's collection features numerous additional high-quality 12-volt water pumps from other industry leaders, as well! Try the Flojet 12V Triplex Pump, known for its advanced water pressure technology, or the Thetford 12V C402 Pump, designed specifically for use with cassette toilets. Personally, Paul of Caravan RV Camping recommends the affordable Whale 12V Supersub Pump, especially for showering purposes, but also confides that this reasonably-priced bad boy can also be used to transform a manual pump into an electric system. If you have any questions or concerns about selecting the perfect caravan water pump, feel free to contact us at 1800 RV PARTS (1800 787 278). We guarantee to have you pumping in no time.
Australian Online Caravan Superstore Carrying Every Product Imaginable
Buying RV and camping equipment online has never been easier! Based out of the Sunshine Coast of Australia, Caravan RV Camping's extensive online catalogue has become the ultimate online superstore for every camping need. With over forty years of experience, our experts have hand selected the market's most innovative and high-quality products especially for you. Check out our vast collection of bathroom, laundry and kitchen accessories, including premium brand names such as Thetford, Waeco, Fiamma, and more! If you're looking for more "powerful" equipment, on the other hand, our collection of industry-leading generators, chargers, batteries, and foldable solar panels are sure to do the trick. Put the convenience back into your camping experience now with a stroll through Caravan RV Camping's impressive online catalogue. Our experts are waiting to make your next camping trip unforgettable!
Some Of Our Best Sellers
Shurflo pump 12v - 11.3ltr/m 45psi - 4009-101-a87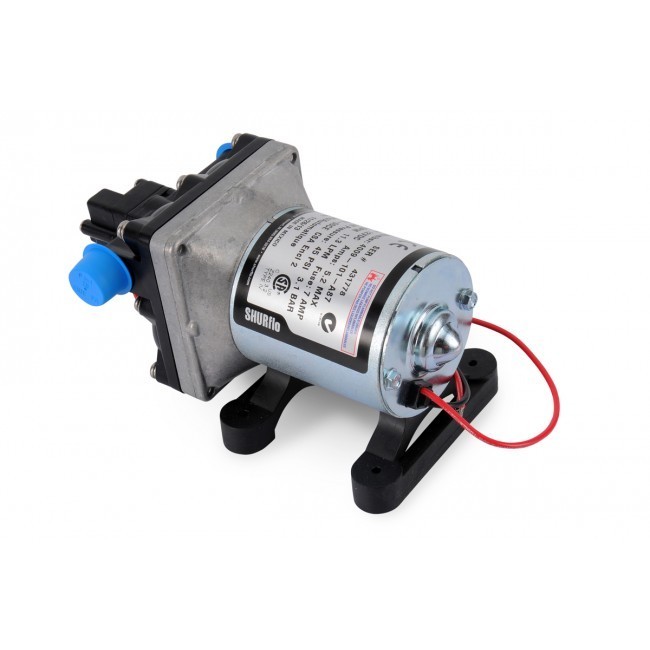 Flojet 12v triplex pump 11L/min
Read More...