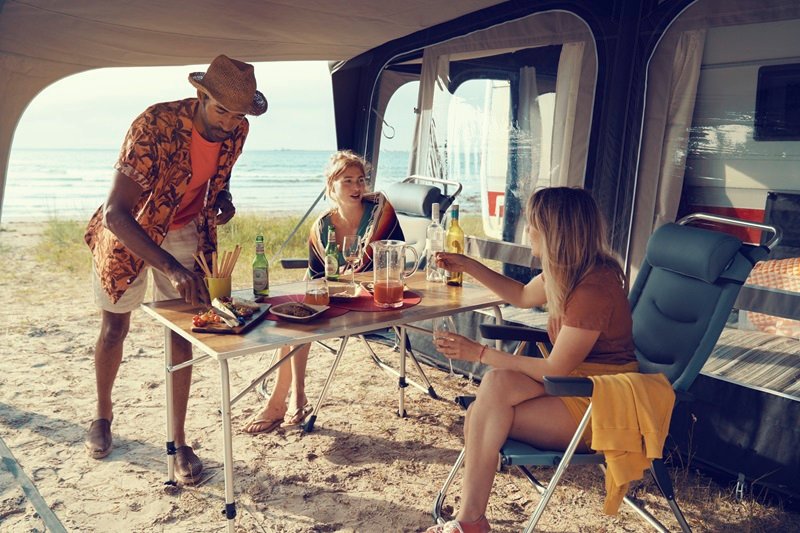 Camping chairs should be at the top of your list for any trip. They're not just for camping – you'll be packing them for picnics, watching outdoors events, parties, BBQs, fishing, concerts and much more. So, don't just buy the first camping chair you see. Spend some time thinking about how your camping chair will tick all the right boxes.
Types Of Camping Chairs
Camping chairs come in all types and sizes. You've got directors chairs, stools, kid's chairs, beach chairs, compact folding chairs, recliners, loungers, and more. Each chair has its pros and cons – it all depends on how you want to use it.
Size And Weight
The camping chair you choose should be the right size and maximum weight for the person who will sit in it the most. Sure, you could buy a one-size-fits all, but if you want the ultimate comfort, try to match the chair to the individual. Also, consider the table your chair is going to be seated at. Does the chair allow the person's legs to fit under the table comfortable, or are they too high/low?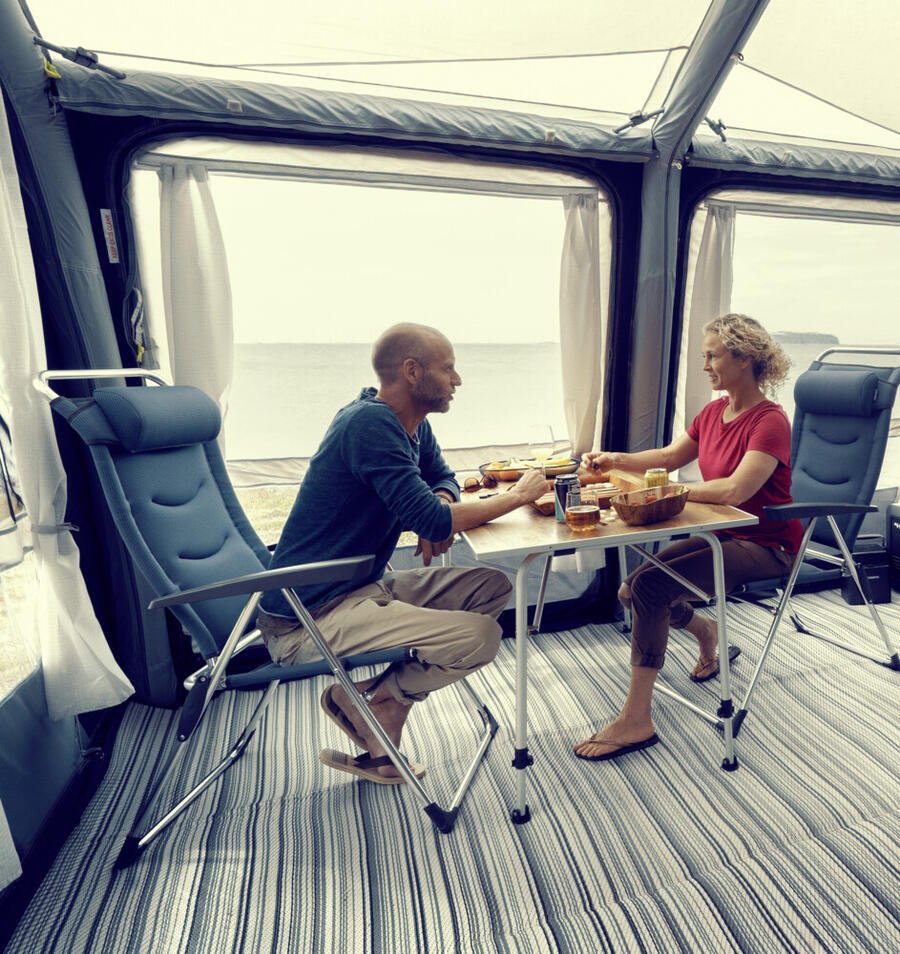 Where Will You Be Using The Camping Chair?
Start by thinking about where you're going to be using the camping chair mostly. On the beach or at the campsite? By the river while fishing or watching the kids play sports? That should give you a good idea of what you need to look for.
Do you want to just throw it in your beach bag or will your camping chair be set up for a longer stay? The good news is that most camping chairs are designed to add comfort to all types of adventures – from 4WD, camping and caravanning trips to a day at the beach, a fishing trip or BBQ. But some are more comfortable than others. These tend to be larger and slightly heavier, which is fine if you're only setting it up near the 4WD and caravan, because you won't have to worry about lugging it about.
But if you're planning on throwing it in your bag and taking it to the beach, think about a more lightweight and compact option, like the Dometic Camp bench, also great for camping, weekend sport and events as it can comfortably sit two adults or three children. Holding up to 140kg this bench can be used as a seat, table or even a fridge/freezer stand.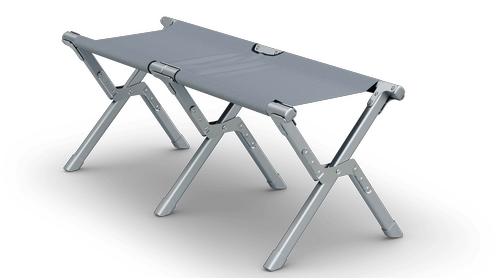 Do You Need Any Special Designs?
If you have a bad back or sore knees, consider a design that will make it easier to get in and out of the chair. Also, the height of the camping chair should be compatible with your height, so don't choose a chair that's low to the ground if you're tall! Trust us, it won't be comfy. We recommend the Dometic Forte 180 camp chair that is built with generous dimensions, extra strong material and sturdy oversized steel frame for maximum comfort and support. It supports your back with your arms able to rest comfortably on the rigid armrests.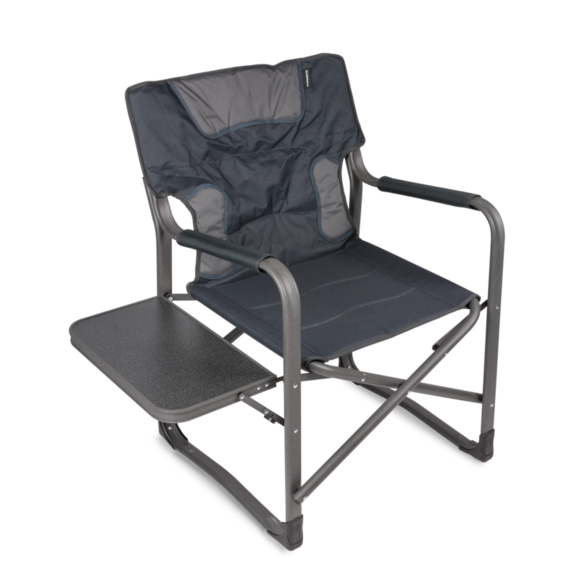 Look for extra support and comfort with the removable and adjustable padded headrests on the Dometic Lounge Firenze camping chair, which has an adjustable head cushion to fit the height of the user. Additionally, the Dometic Go Compact Camp Chairs offers portable comfortable seating that supports up to 130kg and folds easily into a carry bag for easy storage.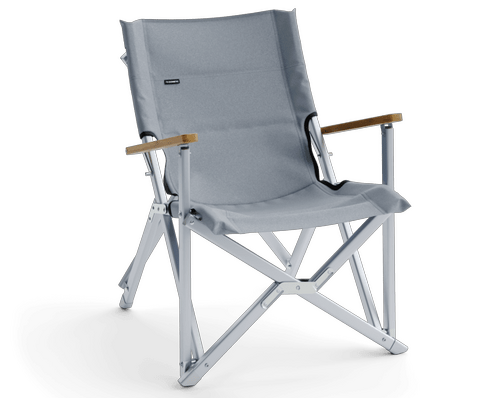 How About Added Features?
You don't need to stop at a standard camping chair. Consider the added features you might want to make it even more practical and comfortable. How about insulated drink holders to keep your bevvy chilled? Or extra storage pockets to keep your essentials within easy reach. You can even buy recliner camp chairs that are both a chair and a bed in one! Sure, these added options come with a price tag, but see it as an investment in your comfort.
Most chairs come with a carry bag, but make sure you check whether it has a strap to make the chair easy to carry.
How Much Do You Want To Spend?
The camping chairs in our range start from the $50 mark and go up to over $200. It all depends what you're looking for.
If you're going to use it often, we recommend opening your wallet and investing in a comfortable high-quality chair. Check out the Dometic range, which are the most luxury camping chair brand in our online store. The Dometic Lounge Firenze adjusts to suit your comfort with not one, not two but seven recline positions.
You can browse our range of camping chairs in our online store today to find the perfect match for your next adventure.
Looking for a camping table to accompany your camping chair? Check out our full range of camping tables here.
DISCLAIMER* Please note, this advice is general in nature and we strongly recommend consulting the product manual and where relevant, a professional installer.
---
Leave a comment