Travelling in cooler climates can bring lots of fun adventures, but it's no fun if you don't have a warm caravan to come home to at the end of the day. The good news is that caravan heaters are becoming more and more popular, which means there are more products on offer than ever before.
The question is, which caravan heater should you buy? Diesel or gas? Just a heater or a combined heater and hot water system? How much should you budget? And what features should you look out for? Find the answers in our caravan heater buyer's guide:
Which Type Of Fuel Caravan Heater Should I Buy?
The most important question you need to ask yourself is what kind of fuel your caravan heater will run on.
You have 2 main options:
The difference between these types of caravan heater is more than just the fuel – it also affects the installation, efficiency, space required and, of course, the cost.
When choosing between a gas heater and a diesel caravan heater, answer these questions first:
What temperatures do you expect on your trip?

How big is your vehicle?

What's the space for installation?

Do you already have gas installed or a diesel fuel tank?

What's your budget (including installation)?
Here's our breakdown to help you work out the right one for you.
Buy A Gas Caravan Heater If:
You already have lots of gas appliances. That way, most of the gas infrastructure is already there.

You have a gas heater that needs replacing.
Don't Buy A Gas Heater If:
You don't want the hassle of the gas regulatory requirements, or your caravan is not suited to the installation requirements. For example, the gas heater flue cannot be installed close to a window, door, or other gas appliance inlet or outlet, and so on.

You are regularly travelling to places where the temperature drops under 2 degrees. This can lead to the butane part of the liquid gas mix not vaporising well, so the heater will only burn Propane and you won't be able to heat your caravan.
Gas Caravan Heaters We Recommend:
The highest rated recreational gas heater on the market is the Truma Vario Eco Gas heater. Super compact and lightweight, it's ready to deliver warmth to your RV in the matter of minutes from initial start-up, which is ignited by a 12-volt ignition. Select multiple functions to suit your personalised requirements. For ease, you can control the unit using the 12-volt LCD control panel. There's also a fully automatic thermostat with controlled shut down.
Are you replacing the old Truma E2400? If so, the Truma Vario Eco Gas Heater is the model for you.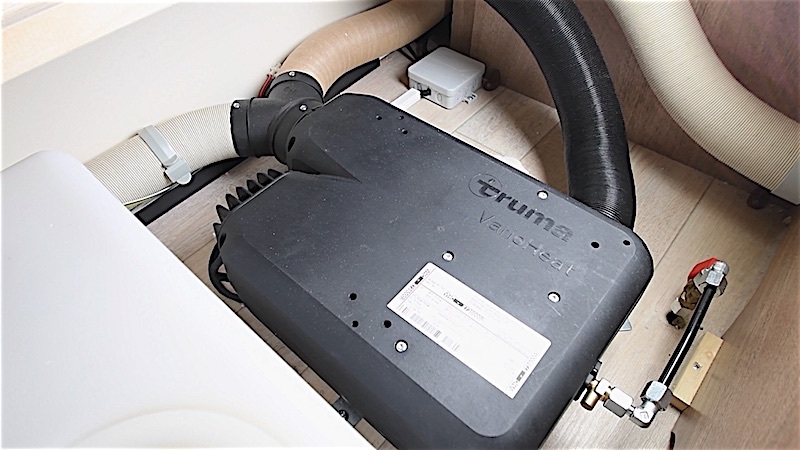 Browse more caravan gas heaters.
Buy A Diesel Caravan Heater If:
You already have a diesel vehicle – the caravan heater gets the fuel directly from your vehicle's tank. If you don't have a diesel fuel tank, separate diesel tanks are available from the product accessories list on our site.

You want a highly efficient option for heating. Diesel caravan heaters boast a very low rate of fuel consumption.

You need a flexible installation. Diesel caravan heaters offer greater flexibility for installation, because you need an exhaust that goes through the floor of the vehicle, rather than a flue through the wall. This doesn't require a qualified tradie.

You want to install the heater yourself - again we reiterate you don't need a qualified gas fitter for diesel heaters.

You want to pre-warm your caravan. There's nothing better than arriving at camp and knowing your caravan is already warm! That's possible with a diesel heater.
Don't Buy A Diesel Heater If:
You don't have a diesel vehicle and are not prepared to install an extra tank to store fuel.

You already have a gas heater setup and aren't looking to remove your gas stove top and switch to an induction cooktop.
Diesel Caravan Heaters We Recommend:
We have a new diesel heater range to the market that we recommend: Belief. The Belief range of diesel air heaters are the best value for money that we could find on the market. They have a small 2kW, medium 2.2kW and large 4kW model, all with a full installation kit. We promote this brand due to the detailed installation guides and product manuals. This range is also backed by a company with great after sales support and diesel heater expertise!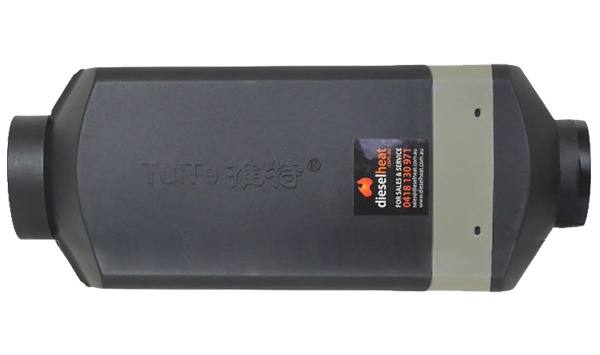 Another model we love is the Webasto 12V Diesel Heater. Available in 12V and 24V, the 2kW diesel fired Air Top heater operates quickly, powerfully and almost silently. It is highly economical in fuel and power consumption, while also dehumidifying for complete comfort.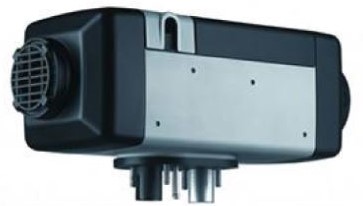 Browse our full range of diesel caravan heaters.
Which Type Of Heater Is Right For Me?
The answer depends on what type of caravanning you do. For travellers always staying at a power site (i.e in a caravan park), a cheap electric heater is a great way to go.
Our off-grid customers will opt for a gas or diesel heater for their van.
Truma Vario has a convenient e-kit booster which allows you to have a gas heater while off the grid and an electric heater while connected to mains power.
At Caravan RV Camping we highly recommend a diesel heater for customers in cold climates, away from powered sites.
Should I Buy A Combined Heater & Hot Water System?
If you're looking to save space, money and installation time, a combined heater and hot water system could be just what you need. This device will heat up your caravan water supply, as well as keep your caravan toasty when you need.
Combi Heater & Hot Water Systems We Recommend:
We have a new diesel hot water system range by DieselHeat with the option to add a air heater kit from the list of accessories. Targeted towards caravans and boats these models are made from 316 stainless steel. With their compact designs, they're perfect for fitting into tight spaces. They are also pre-assembled and tested which makes installation easy!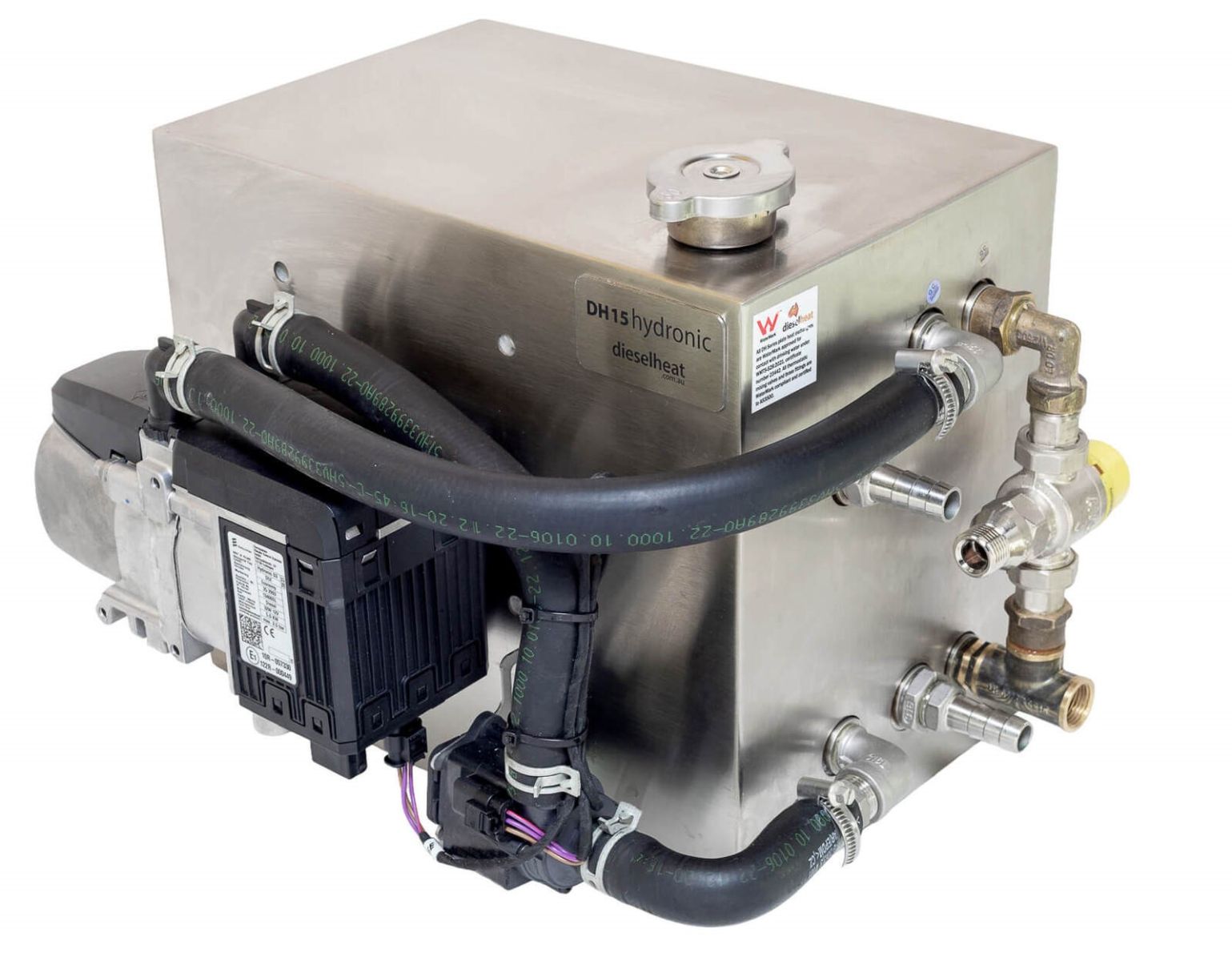 We also recommend The Truma Combi Water & Air Heater which is an intelligent dual-purpose device designed to provide uninterrupted heating and hot water. Powered by liquid gas and operating on 12 Volts, it can heat both air and water simultaneously and independently. The best part? It heats water in as little as 20 minutes, (90 minutes while the air heater is operational), with the additional ability to mix and heat water while you shower. Available in a 4000W unit and a 2000W unit.
Another diesel option is the Truma Combi D6. This is a simple and easy to use dual air/water heating system with low fuel consumption, lightweight design and generous 10-litre water tank. It's one of the most efficient heating modules for your caravan on the market today.
Why Do I Need A Separate Air Conditioner & Heater?
You're probably wondering why you can't just switch on your reverse cycle air conditioner to heat your caravan. It'll save you lots of money and hassle, right?
Actually, no. A separate heater is typically a better option if you're planning some regular or long caravan trips.
First, a separate heater offers you a back-up heating solution in case your air conditioner breaks down. It's also a good option if you won't have a large or reliable mains power supply. Let's say you're heading off grid or are expecting weeks of bad weather that will restrict your solar and battery power.
Another reason to consider a separate heater is because an air conditioner is usually mounted high, which is not the ideal location for heating a caravan. Heat rises, so circulating hot air in your caravan can be a challenge.
Last but not least, reverse cycle air-con units lose efficiency and output power at lower temperatures. In fact, if you're travelling through sub-zero alpine temperatures, this is a substantial drop. A caravan heater, on the other hand, is designed to deal with low temperatures.
What Accessories Should I Buy?
For a diesel heater, that is not being plumbed into the vehicles main tank - a quality separate tank is required. We promote the Diesel Heat 10 Litre Black Wafer Fuel Tank with Lockable Cap & Gauge because it is value for money and has an integrated fuel guage.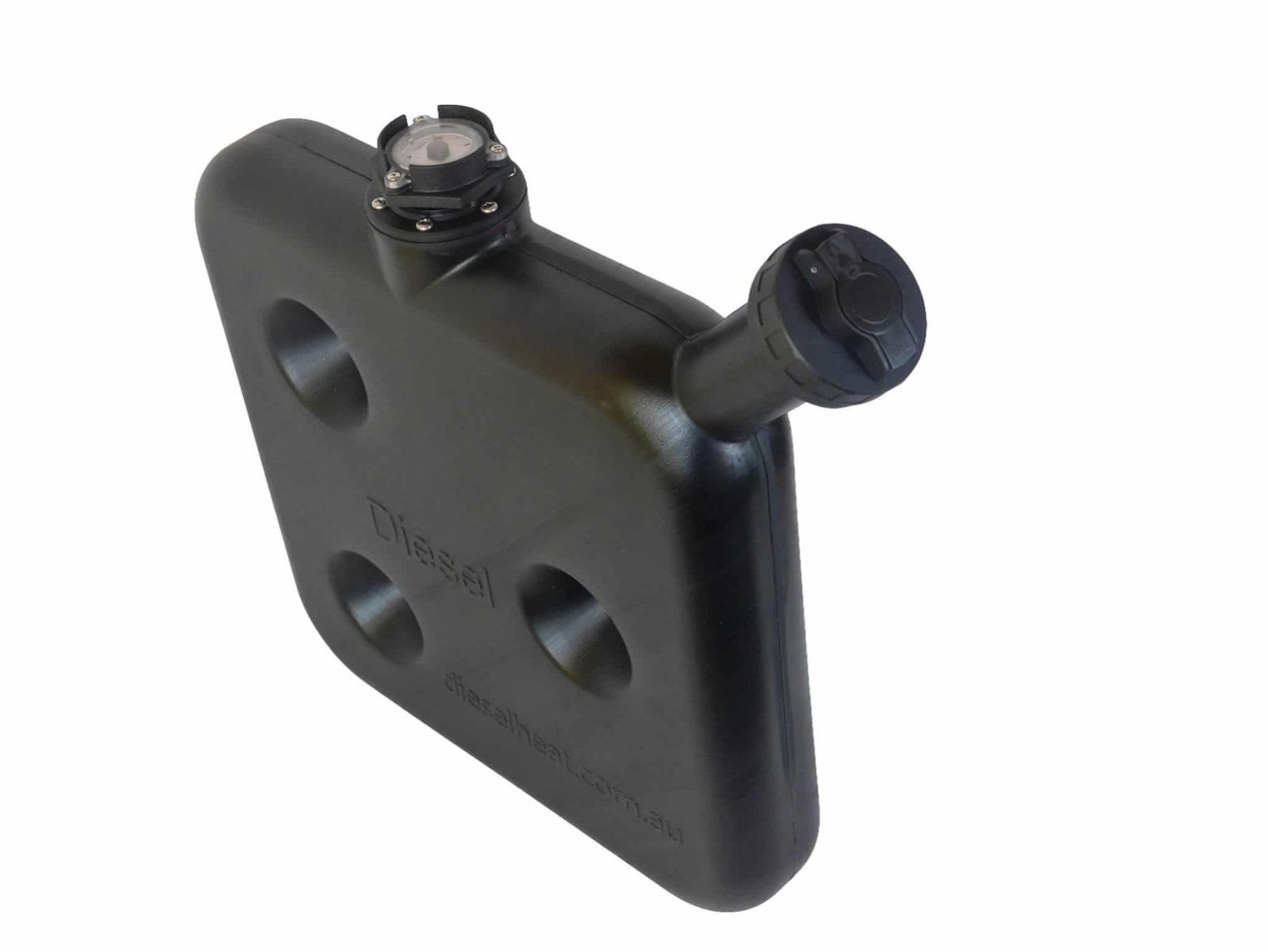 What Are Some Pros & Cons Between The Different Brands?
There are lots of brands to choose from, including Truma, Eberspacher, Webasto, Belief and Autoterm. They all offer different innovative features at different price points, so it pays to do your research before you buy.
Truma is known for its brilliant combination of gas and electric caravan heater and hot water systems, which provide great flexibility on the road.
Eberspacher is the go-to brand for those brave enough to take on the alpine regions – their heaters can start heating from temperatures as cold as –46°C! The inclusion of an altitude sensor also optimises combustion to meet whatever altitude you are travelling in.
Autoterm is a top pick for safety and reliability. All Autoterm heaters are made to meet European UK standards, beause there are no current compliance requirements in Australia. There is also a global 2-year warranty and local support with access to a 24-hour help line.
Webasto heaters offer the perfect middle level solution. You get competitive pricing that doesn't compromise on a good warranty – all units come with a 2-year local warranty supported by Webasto.
Belief is the best value for money proposition and comes with the best after sales service with its specialist backing. Our pick!
One thing that you might want to look for is a large service agent network and good warranty. For a diesel heater, look to Belief, and for a gas heater, you can't go past Truma.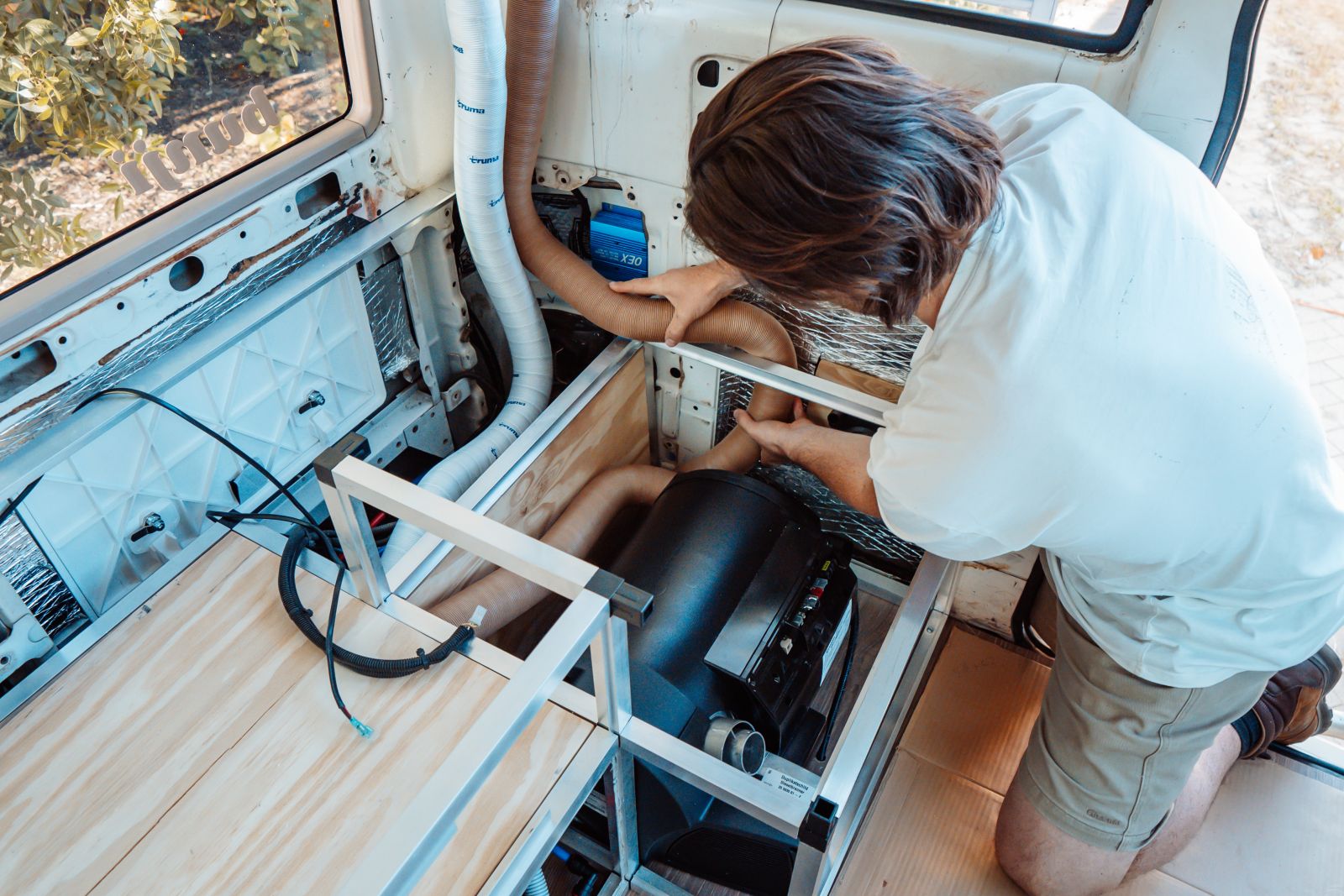 What Are The Important Tips & Tricks To Be Aware Of?
For gas powered heaters, ventilation is critical. By law, you are required to have your unit is installed and certified by a qualified, licensed gas fitter.
Ready to buy? Check out our caravan heaters now.
DISCLAIMER* Please note, this advice is general in nature and we strongly recommend consulting the product manual and where relevant, a professional installer.
---
Comments (1)
truma gas heather model B143BOA-17170140

need the exterior plastic cover for the exhaust, the item has broken the cover as a result of sun





www.caravanrvcamping.com.au Response
Hi Milton, I see you contacted us today and we got your part sorted. Thanks for reaching out
---
Leave a comment