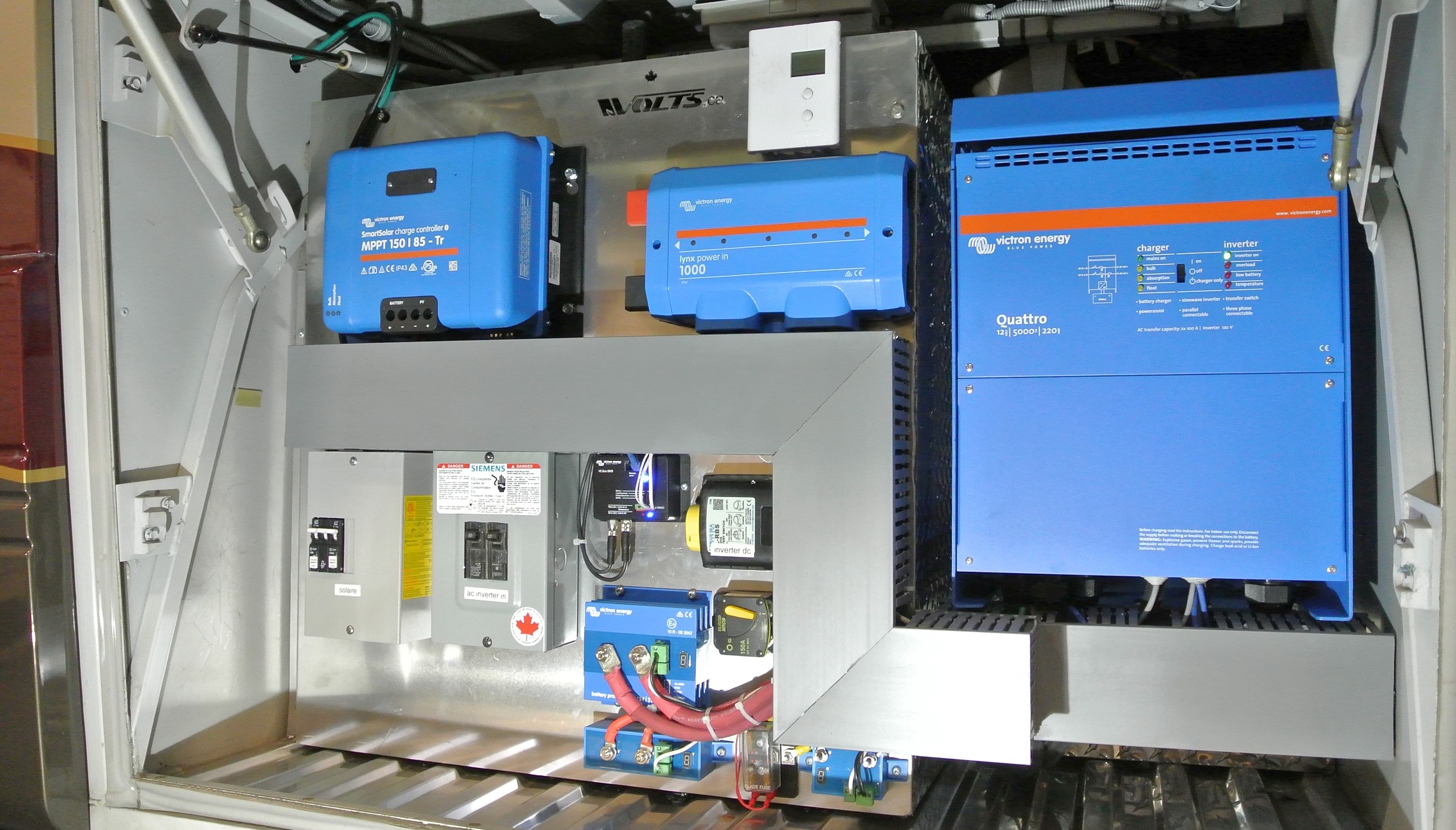 Travelling off-grid doesn't mean you should go without your home comforts. But if you want to run your laptop, coffee machine and other 240V appliances, how do you do it in the most convenient way? You need a caravan inverter.
Inverters can make your caravanning experience easier and more comfortable. It all comes down to buying the right one.
What Is A Caravan Inverter?
A caravan inverter converts DC power (direct current) from your 12V battery system into AC power (alternating current) so you can run all sorts of 240V appliances when you're on the road.
When would you need an inverter in your setup? If you have a battery and want to run power-hungry 240V appliances, invest in a caravan inverter.
There are different types of inverter, depending on what you need.
The standard inverter does the job of converting 12V DC into 240V AC. Some inverters will also allow the use of 240V AC when hooked up into mains power at a caravan park, whereas a standard inverter will only use power from batteries only. You can also get inverter chargers, which incorporate a battery charger.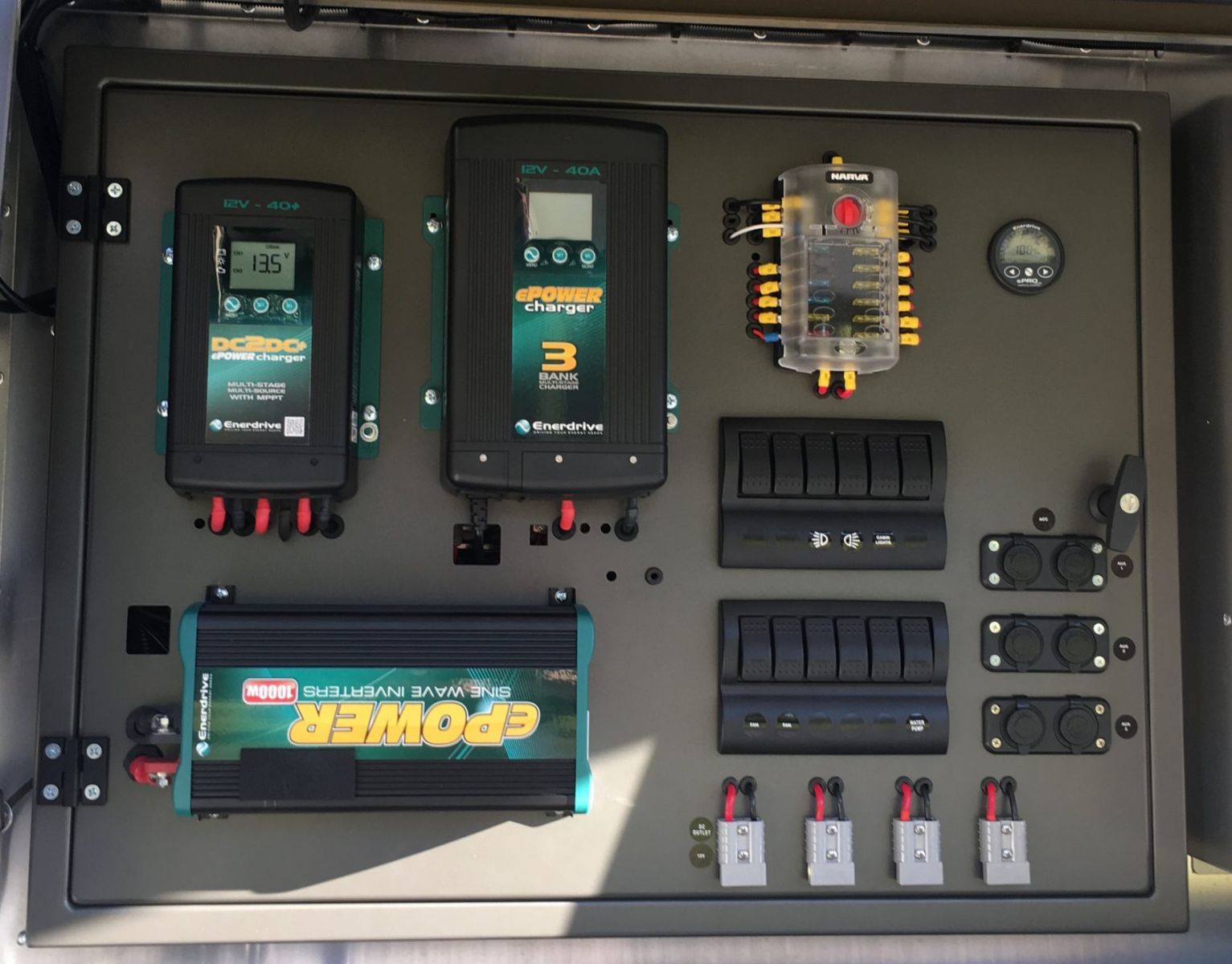 What Size Caravan Inverter Do You Need?
The size you choose depends on what appliances you want to run and how much power draw they have.
Firstly you need to match the inverter to the load. To do this, think about your average day in your caravan – which appliances do you want to run at the same time? Then add up the total wattages of these appliances. Focus on the peak watts, as these is what the power draw will be when they start up.
For example, when you first turn on your coffee machine it draws anywhere between 1300 and 1800 Watts depending on the machine. But drops to almost nothing between pours.
Note that anything with a pump, compressor or motor will have a higher peak power draw than the specifications state. The inverter needs to handle the peak demand, even if only for a short time, otherwise it will cause damage.
Pro Tip: Don't switch all your appliances on at the same time, so the peak power draw isn't at the max for the inverter.
The second factor when choosing the size of your caravan inverter, is the battery. Make sure your battery bank is large enough to power the inverter. Check your battery specifications for the maximum discharge current rating (A).This rating multiplied by the voltage will give you the peak wattage that your battery can produce at 240V, which is equivalent to the size of inverter your battery can power. For example, an Enerdrive 200Ah B-TEC Lithium Battery has a maximum discharge current of 200A, with an average output voltage of 12.5 volts. 200 x 12.5 = 2,500 watts. So this battery is a good pair for a 2000 watt inverter.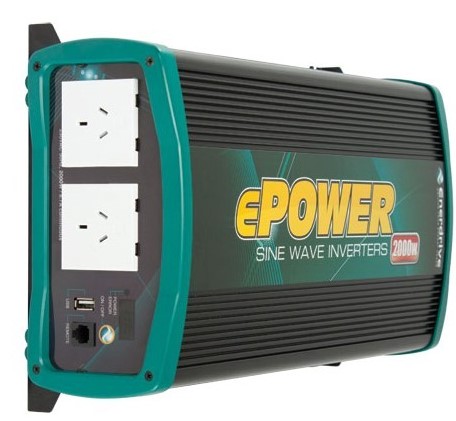 Finally, work out how long you plan to run your appliances. You need to calculate how long your battery will run, while powering an appliance through an inverter.
Let's say your laptop charger is plugged into the caravan inverter and draws 50W continuously. That's about 4 Amps at 12 Volts, so total of 96 amp hours over a 24 hour period.
You also need to consider the power draw of the inverter. The process of converting DC to AC costs energy. A 1000W inverter will draw around 1 Amp per hour just on standby, without any load.
How Much Do You Want To Spend?
Like all things in your caravan, the price of caravan inverters is driven by size and quality.
At the other end of the market is the Victron 650W Phoenix Inverter at just over $500. This great value for money option has a high start-up power for loads such as LED lamps and electric tools, and also features an ECO mode enabling the inverter to switch to standby when the load decreases below the value you set.
A happy medium is an Enerdrive ePOWER 2000W Pure Sine Wave Inverter at just under $1,000! This model is an easy to use, reliable and highly efficient unit!
Pro Tip: choose an inverter with a built in RCD protection, this is the safest way to run 240V appliances off-grid.
What Are The Pros & Cons Of Different Brands In The Range?
If you're looking for a good quality caravan inverter, you can't go past Enerdrive. These are the most popular sizes, plus they are backed by trusted brands.
Enerdrive delivers exceptional value for money. You can also get all-in-one solutions, including a lithium battery, AC & DC charger, monitor and inverter in one simple package. This is not only great bang for your buck, it also gives you confidence that everything will run together like clockwork.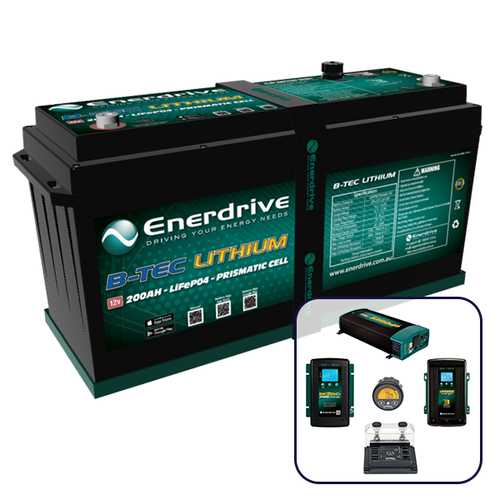 Victron is a market leader in off-grid travel setups, so you know you are getting a quality piece of gear that will last the distance. The main advantage of Victron products is that they offer a generous 5 year warranty. Plus, they have an extensive range of inverters to choose from for caravans, camper trailers and off grid cabins or homes.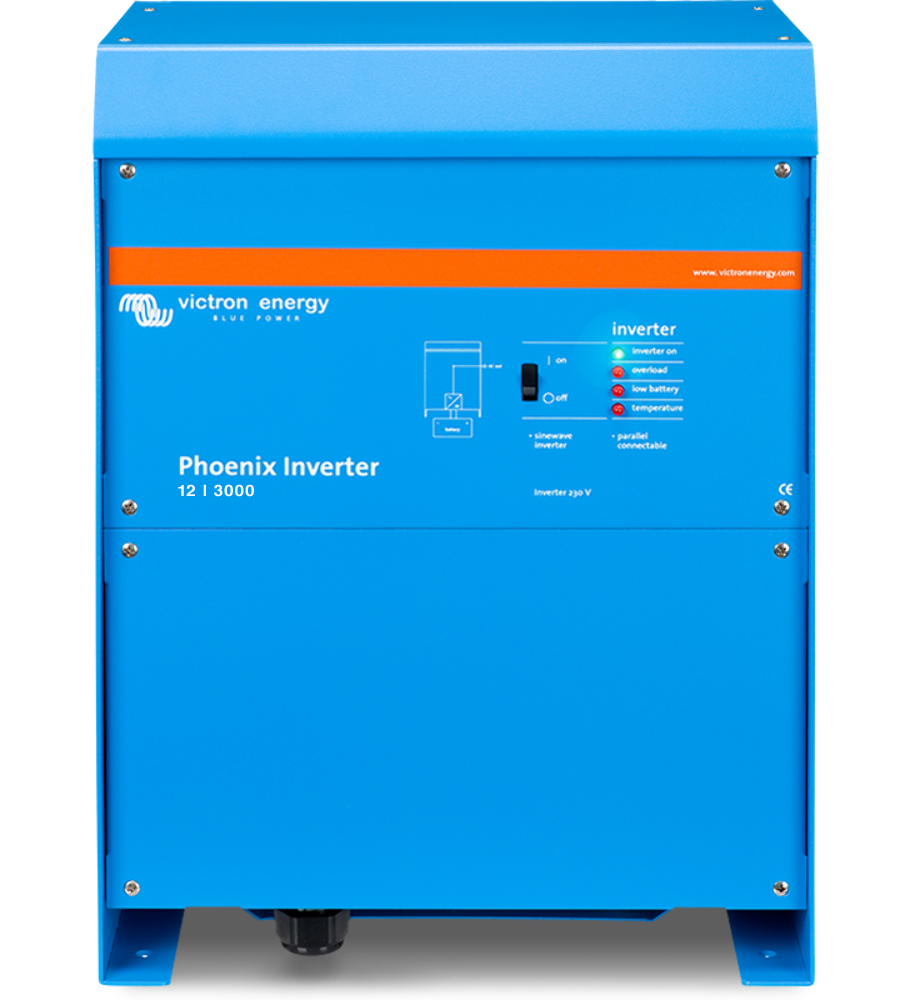 Have any further questions? Give us a call on 1800 787 278 or shop our range of caravan inverters now.
DISCLAIMER* Please note, this advice is general in nature and we strongly recommend consulting the product manual and where relevant, a professional installer.
---
Comments (14)
Stand alone Inverter

Hi, i would like to install an inverter in my 15 year old caravan as a stand alone system meaning not connected into the existing wiring. This way the existing wiring is legal & untiuched, The inverter will be mounted near the batteries & connected by an extention lead direct to the microwave. to change back to Mains just unplug from Inverter power back to grid power. What if any are the regulations regarding mounting the inverter, can it be mounted close to the batteries? Thank you David





www.caravanrvcamping.com.au Response
Hi David, it is advised to consult with your electrician when you are installing an inverter. As this is a 240v appliance all regulations will need to be follow and your electrician is the best to advise on this
---
Size matters

I just wanted to ask your professional advice. I have a 4000w inverter and we do camping mainly at caravan parks, unpowered sites. We run a portable fridge freezer and a coffee machine and TV, we have solar panels for recharging, I've got 170ah deep cycle battery and it's not enough and want to go to lithium. Would a 200ah be enough for what we want





www.caravanrvcamping.com.au Response
Hi Wade, thanks for leaving a comment. We have reached out directly through your email to talk about your power needs and upgrading to lithium.
---
Inverter hook up

Hi, is it possible to plug a lead into my inverter and then plug this into the caravan main's input to make the caravan electrics live?





www.caravanrvcamping.com.au Response
Hi Frank, when it comes to using an inverter and 240v you need to initiate the help of an electrician. They will advise the best way to set your power needs
---
Connecting appliances to an inverter

Hi, what is the best option to connect appliances to an inverter that is connected to my battery bank? Do I connect a power board such as a portable RCD unit into my inverter and run several appliances (240v fridge, microwave, kettle etc) off the powerboard, or do I need to plug my appliances directly into the inverter, which only has 2 outlets? Also, should I run all appliances through 1 inverter that is capable of running them all e.g. 5000W or do I run 2 smaller inverters such as 2 x 2000W and split the load between the inverters? Thanks.





www.caravanrvcamping.com.au Response
Hi Darryn, Thanks for reaching out. You are best to speak to a certified electrician who will need to do the installation for you. They will be able to provide you with specific professional advice
---
Retro fitting an inverter

Hello. I have a 200klw lithium battery in my van. Can the van be retro fitted with an inverter set up and operate safely without any issues?Will the existing electrics be ok?It is a reasonably recently made van. Thanks Peter





www.caravanrvcamping.com.au Response
Hi Peter, you can certainly add an inverter into your system. It is recommended this is done by a certified electrician as you are dealing with 240v. Please reach out to us on LIVE Chat or email sales@caravanrvcamping.com.au and we will be more than happy to discuss some options with you
---
Leave a comment