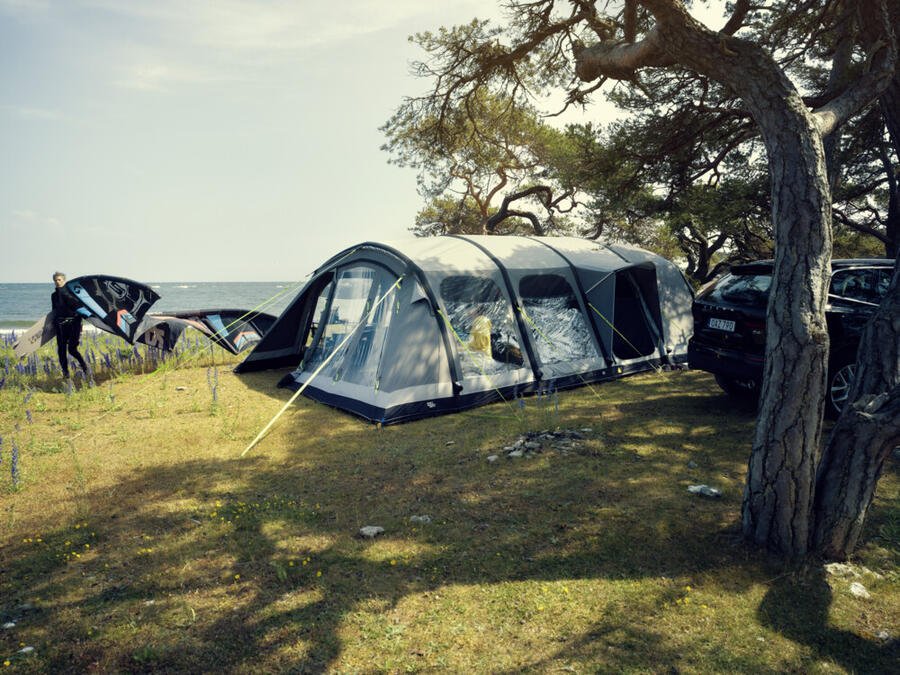 Are you buying your first camping tent or upgrading one you've had for years? Maybe you want to introduce your family to the joys of camping. You need a tent that will tick all the boxes for your adventure and guarantee you a great night's sleep no matter where you are.
Camping tents have come a long way in recent years. From inflatable tents to rooftop tents, choosing the right one can be overwhelming! Take a look at our buyer's guide to work out the best one for your adventures.
Types Of Camping Tents
Remember when your only decision was which size tent you wanted? Now there are lots of different tents designed for different types of adventure: pole tents, inflatable tents and rooftop tents:
Pole tents are the cheapest tents on the market, with lots of options available for solo campers up to large groups.

Inflatable tents are the newest tents on the market and super convenient thanks to their quick, easy pitching.

Rooftop tents are super popular because once installed onto your vehicle, you just put it up and down when you need it! Plus, you're off the floor, which means less worry about debris and critters entering your tent.
What Tent Size?
The first and most important thing you need to consider when buying a camping tent is which size you need. Think about how you will use the tent. How many people need to fit inside? Will it be for the whole family, or will you have separate adults and kids tents?
The good news is there's a massive range of tents for all family sizes. For compact 2-person or 3-person hiking tents, check out the range by Explore Planet Earth. They are great value for money, like the lightweight Spartan 2-person hiking tent with a double vestibule.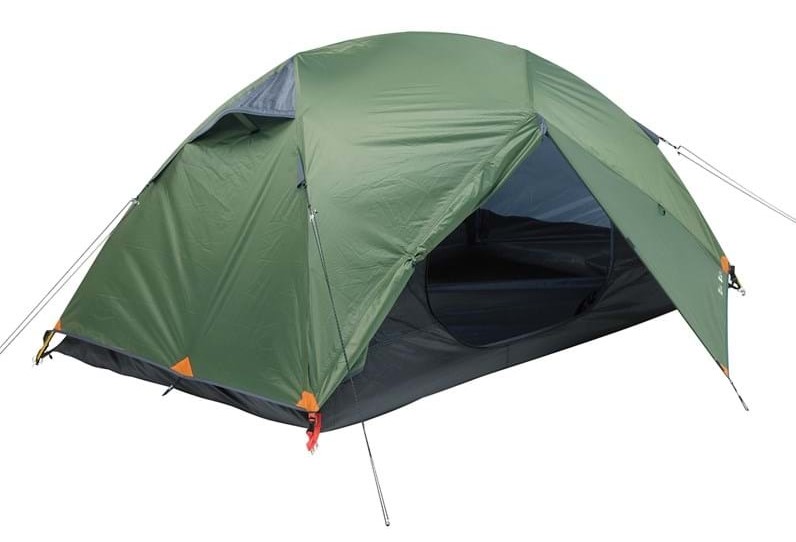 For something bigger, you can't go past the 8 person Weisshorn Instant Up camping tent. The tent is spacious enough to sleep up to 8 people. Best of all, the interior can be divided into two sleeping rooms so that even with so many people, you won't lose out on privacy. Everyone gets a good night's sleep!
Where Will Your Adventures Take You?
Now you know what size you need, think about where you will use the tent. Will you be hiking into a campsite or camping straight from the car? This determines a few things you'll need to look for, like the weight. If you're hiking with the tent, look for something lightweight and compact so it's easy to carry. If you're camping from the car, you can afford to go heavier and get something with added features.
Then, there's rooftop tents, which are great if you want to sleep comfortably in remote destinations, even in winter. Because they are off the floor, you don't have to worry about the discomfort of the icy ground. Check out the Dometic 4WD rooftop tents which come in electric and manual versions.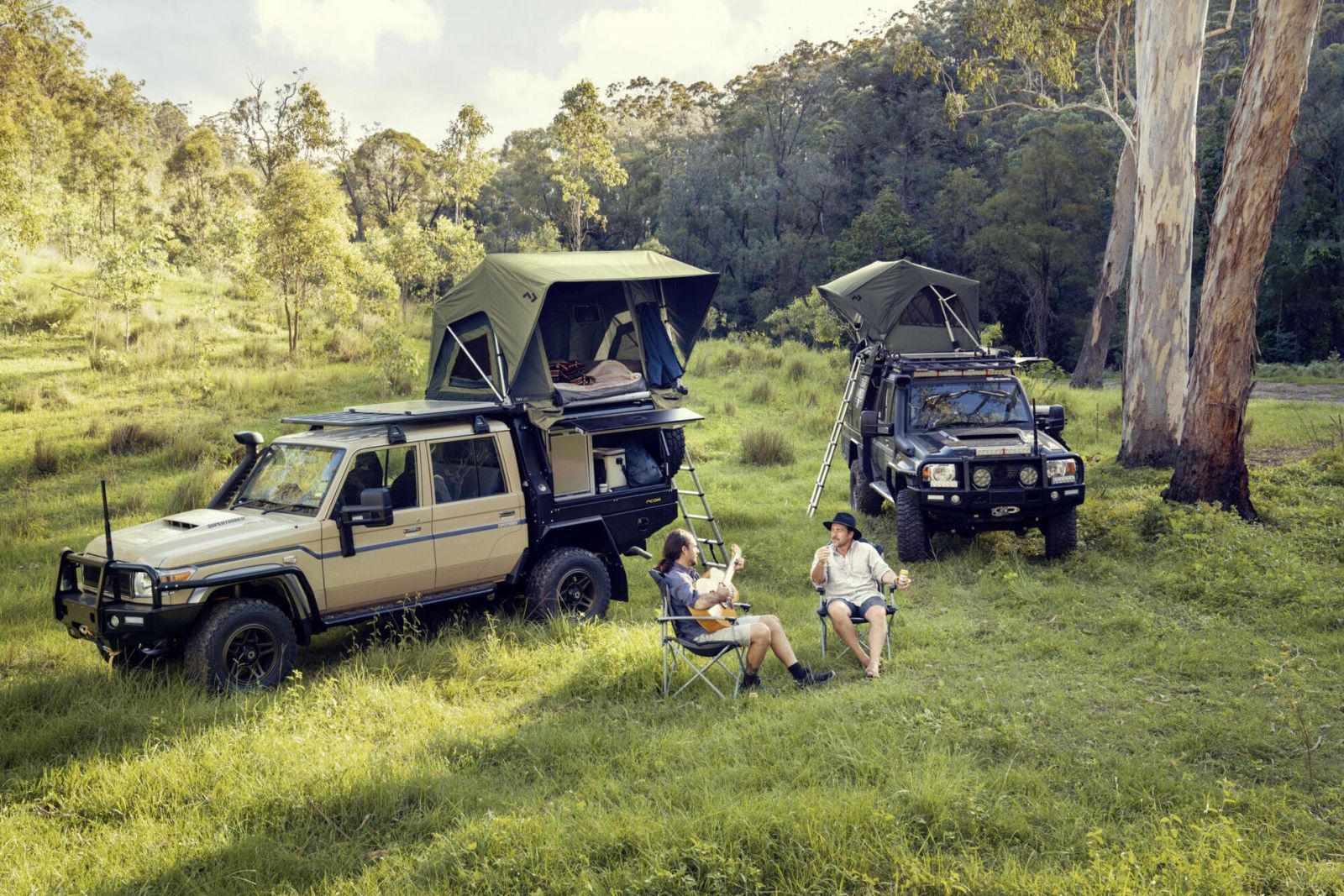 How Confident Are You Pitching Tents?
Some people love the challenge of pitching a tent, others would rather get on with their holiday! So, if you want the pitching process to be easy and quick, go for an inflatable tent. Inflatable tents, like the Dometic range, are all about a no-fuss set up. Rigid poles have been replaced by air poles, so all you do is hook up the air pump and inflate your tent. Multiple AirPoles inflate individually, plus there's a quick-pitch guiding element to ensure the tent sets up without you needing to manually guide it into place. What more could you ask for?
This innovation doesn't come cheap, so if you want to save money, look to a traditional pole tent – and read the instructions carefully!
What's Your Budget?
With camping tents starting from as little as $200 and up to $2500, it's worth setting a budget. If you're willing to invest in something that will last for years and will make your adventures truly special, go for the Dometic Inflatable Tents. You'll get amazing high-quality design, easy set-up, comfort and large spaces. No luxury is overlooked – the Daydream inflatable tent comes with a tough sewn-in groundsheet to protect the underside of the tent and an soft fleece carpet inside for comfort underfoot.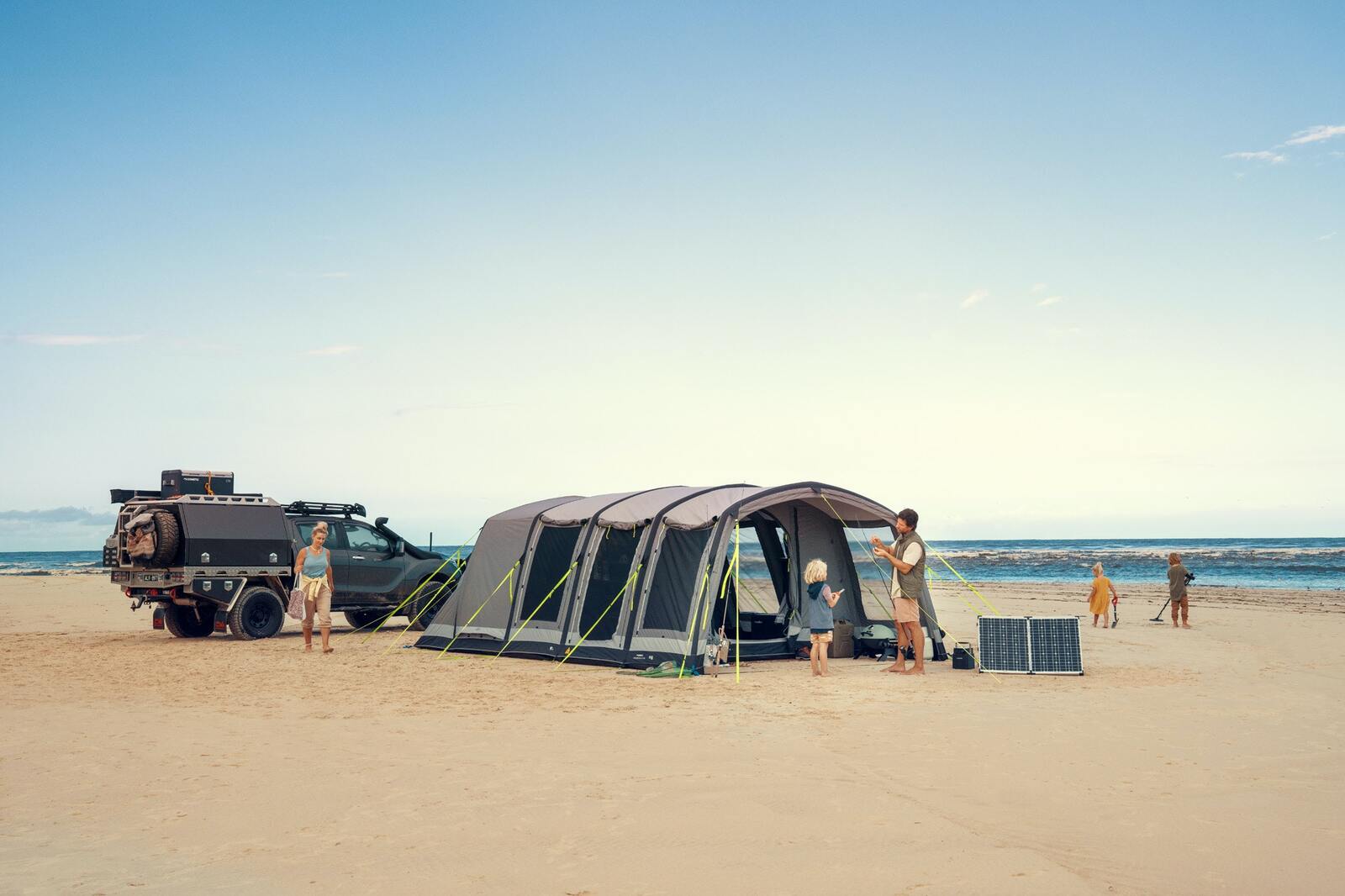 Yes, you pay a premium but in our opinion it's worth every cent.
On the other hand, if you don't do much camping, start small with a more budget-friendly camping tent. See what features you like and work your way up from there as you get the camping bug!
We hope this has given you a better idea of what you need from a camping tent. Now, compare and find the right one in our range.
DISCLAIMER* Please note, this advice is general in nature and we strongly recommend consulting the product manual and where relevant, a professional installer.