Caravan Doors & Windows

Need help? Click here:
Need help? Click here:
Caravan Door and Window Accessories for Sale in Australia
All of the camping accessories you could ever need
If you're looking at replacing your caravan door or windows in Australia, then you might just be in luck.
At Caravan RV Camping we stock many of the leading brands such as Camec, Odyssey & Jupiter. We understand it can be confusing with so many products on the market, so we have handpicked the best ones for you to choose from. Our complete range includes:
Caravan Windows
Caravan Doors
Boot Doors
Wind out Windows
Spare Parts
Picnic Tables
Our caravan windows and doors are designed with quality in mind
We only source our products from reputable suppliers with a solid reputation for quality. This means that all of our caravan windows and doors available for sale in Australia will function as promised and ensure the security and protection of your RV. If you are unsure which brand or style will be compatible with your particular vehicle, our professional team will be able to offer their expertise and take the guesswork out of your purchase. This will give you peace of mind knowing you have selected the product that will offer the most value for your money.
The importance of purchasing reliable doors and windows for your caravan
As the windows or doors of your caravan serve as the main entry points into your vehicle, it's paramount to invest in high quality products which offer the strength and durability to keep your RV secure. It will also ensure rainwater does not leak into your vehicle and encourage mould. Inferior products may not have a reliable seal, and this will make it easier for moisture to seep inside.
Some Of Our Best Sellers
SEITZ: S4 Double Glazed Window With Screen & Blind - Black Frame - 500 x 300mm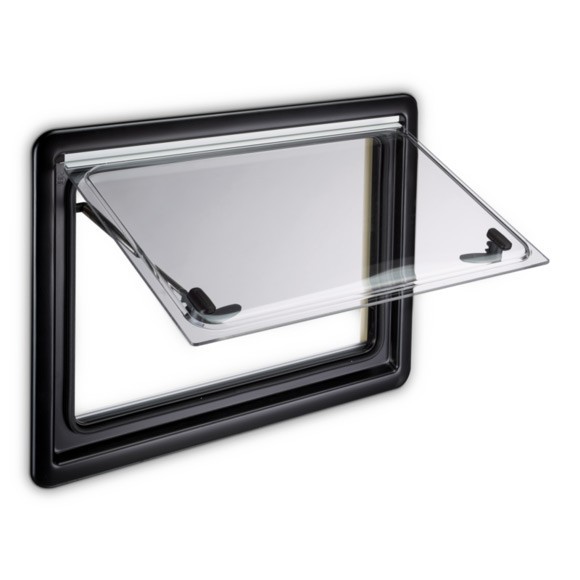 2 Radius Corner Double Hopper Window 1137mm x 914mm Black Frame
2 Radius Corner Double Hopper Window 1137mm x 914mm White Frame
Odyssey door, 2rc w/black frame, 1750x622 rhh
Odyssey 4SC DR 1908x622 WH RHH 1908x622 WH RHH
Odyssey Plus 4 Radius Corner Window 380mm x 457mm Black Frame & 27mm Clamp
Whether to learn more about our camping accessories, such as table legs, or any of our other products, give us a call today on 1800 787 278. Our team will be happy to help.
Read More...