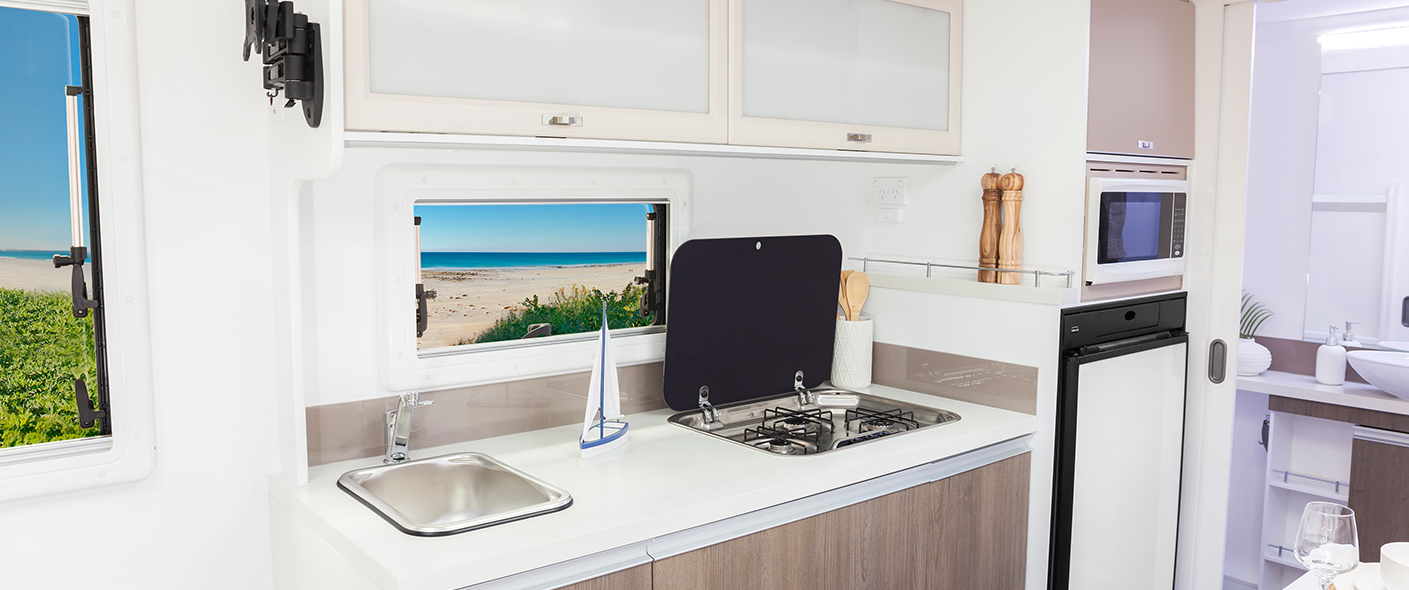 Want to make cooking even easier and faster on the road? Of course, you do. That's why you need a caravan microwave.
We're going to let you in on a little secret – caravan microwaves are really just smaller versions of household microwaves!
So, they are perfect for families, couples or even solo travellers who hit the road often and want to spend more time exploring and less time slaving over a hot stove.
Even if you don't want to fit out your caravan or motorhome with heaps of cooking appliances, you should at least add a caravan microwave. Read our buyer's guide to caravan microwaves:
Can I Just Buy A Normal Microwave?
The quick answer is no. Caravan microwaves are built for the road. For example, the Dometic 24V caravan microwave has ruggedness and convenient features to make your life a little easier. In fact, it's approved by leading truck manufacturers – that's how tough it is! Another feature that comes with caravan microwaves is a lock, so the door doesn't swing open and break during travel.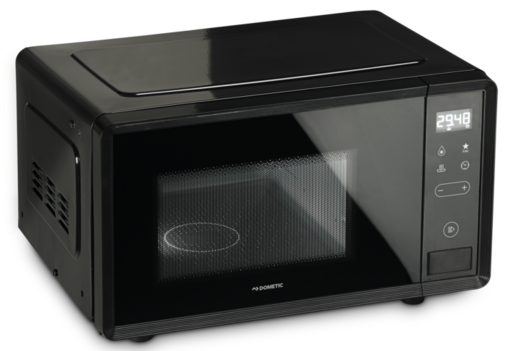 How Often Will You Use Your Caravan Microwave?
Will you be using it all year round or just a couple of times a year? Choose your caravan microwave based on how frequently you think you'll use it. If you will only use it every now and again, don't spend big on all the bells and whistles – keep it simple.
What Size Microwave?
How big is the space you have available for your caravan microwave? The Camec 700W microwave oven is great for smaller RV's. With a capacity of 20L, it only weighs 10.5kg and boasts a compact design. For something slightly bigger, the Sphere microwave oven is 25 litres and weighs 13.9kg.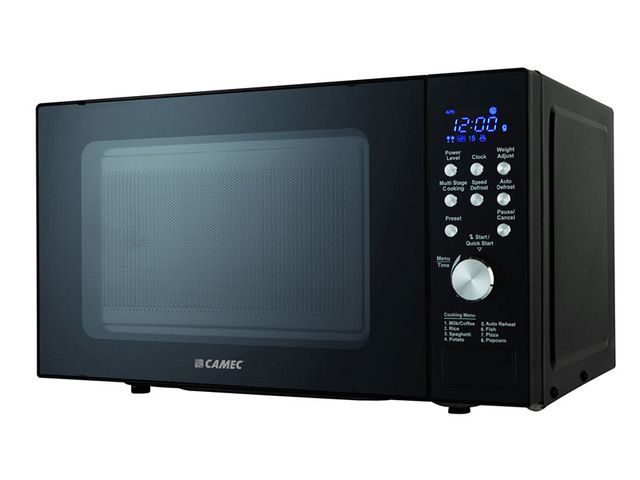 What's Your Budget?
Prices of caravan microwaves range from a budget-friendly $135 for a standard Camec microwave up to $750 for the top of the line Dometic 24V microwave.
What Type Of Power?
Microwaves generally use a lot of power and caravans often don't have much power going spare. That's why many caravanners ask whether they need a power system to run a caravan microwave. The answer depends on whether you buy a 24V or 240V caravan microwave. If the microwave is 240V you will need a power inverter to run the microwave. Alternatively, you'll need to run it direct from a caravan park where 240V is available.
Remember, a household microwave is not suitable for motorhomes as they use more power to start up. However, caravan microwaves are low wattage and use between 500 and 900 Watts.
Ready to shop caravan microwaves? Check out our range of 240V and 24V models.
DISCLAIMER* Please note, this advice is general in nature and we strongly recommend consulting the product manual and where relevant, a professional installer.