Caravan Hot Water System

Need help? Click here:
Caravan Hot Water System For Sale | Suburban, Truma AquaGo
Quality Caravan Hot Water Systems For Sale Online - Watermark Certified
A wise camper once said, "It may be the little things that make an RV feel like home, but the big things are important too" and when it comes to hot water, that statement has never been truer.
Whether it's for a nice, steamy shower or a good and proper dish washing, a caravan hot water system is imperative for any serious RV camping lifestyle. With over forty years of experience in the RV and caravan industries, Caravan RV Camping's experts have specially selected the most efficient high-quality caravan water systems on the market. Despite offering a variety of models, our Suburban and Truma hot water systems have quickly made their way to the top of the podium. Check out the Truma Ultra Rapid, equipped with stainless steel tank that mixes your water as it heats it to a comfortable 70 degrees Celsius, allowing you to soak in the shower for as long as you'd like. With a second version can heat using gas AND electricity, these Truma hot water systems are the perfect choice for anybody seeking both fuel and cost efficiency. For those on a budget, Caravan RV Camping also offers Suburban hot water systems at an extremely affordable price. Check out our various models, praised for a combination of low cost and high performance units, including the Suburban SW6DA Direct Spark Ignition. Lined with porcelain and factory pressure-tested, the compact SW6DA Suburban hot water system is the perfect addition to any fulltime Caravan, RV, bus, truck or trailer.
RV Online Superstore Specializing in High-Quality, Affordable, Caravan Products
As mentioned, RV life requires both the big and little conveniences of home to truly be an enjoyable experience. As Australia's leading online superstore for all things RV and caravan related, Caravan RV Camping specialises in both. With an extensive online catalogue of high-quality products from brand names such as Dometic, Camec, Waeco, Fiamma, Bushmans, Truma, Rv-Wifi Evakool and thats just to name a few. Our experts have been leading the Australian RV industry for the past forty years. What are you waiting for? Come now and explore our vast selection of specially-selected innovative caravan products, such as air conditioners, fridges, lithium kits, caravan covers, generators, washing machines, kitchen accessories, annexes, and more!
Suburban SW6DEA Gas and Electric Hot Water System
The Suburban SW6DEA Gas & 240 volt hot water system provides the best of both world enabling the convenience of operating on Gas or 240V power. Simply turn the unit on and with in minutes you have enough hot water for the whole family to shower. So long as you have gas or 240 volt power available, the unit will supply hotwater on demand 24hours a day. The massive large water tank ensures there will be enough hotwater for everything from showering to shaving to doing the dishes even in a large family sized caravan.
A great feature about this unit is the automatic spark ignition, meaning you can turn the unit on via the switch inside your caravan or motorhome - No more cold exits to manually ignite the unit from the outside of the Rv.
Truma AquaGo Instantaneous Hot Water System
Bursting onto the market are the new Truma AquaGo caravan hot water systems. Save money and time by instantly heating the water you are using and nothing more! Perfect for those who love an endless shower that will stay warm for as long as you like.
These units are designed with the same external dimensions as the suburban units which makes them a breeze to install in place of existing Suburban units.
Some Of Our Best Sellers
White Camec Digital Instantaneous Gas Water Heater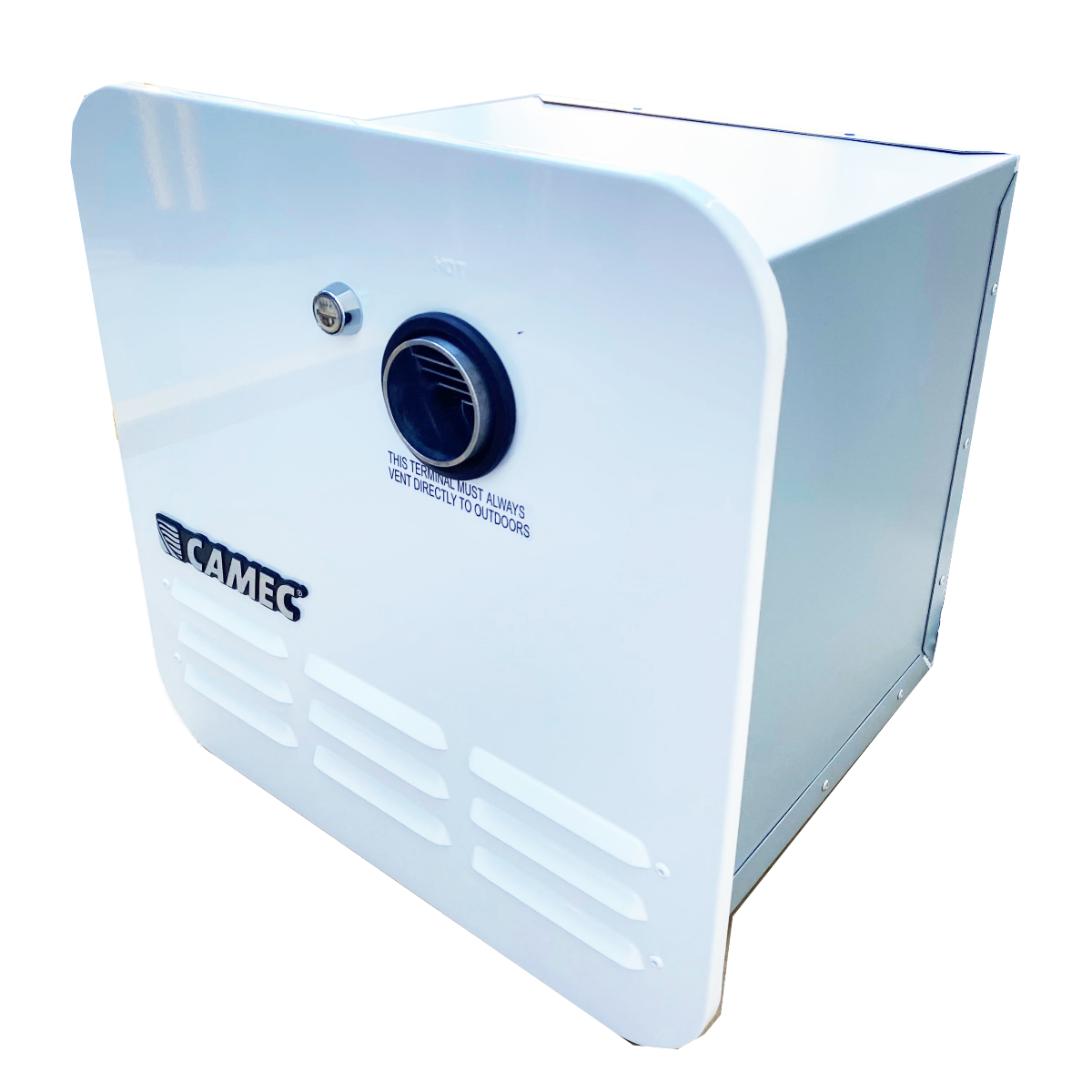 Suburban Hot Water System SW6DA Direct Spark Ignition Gas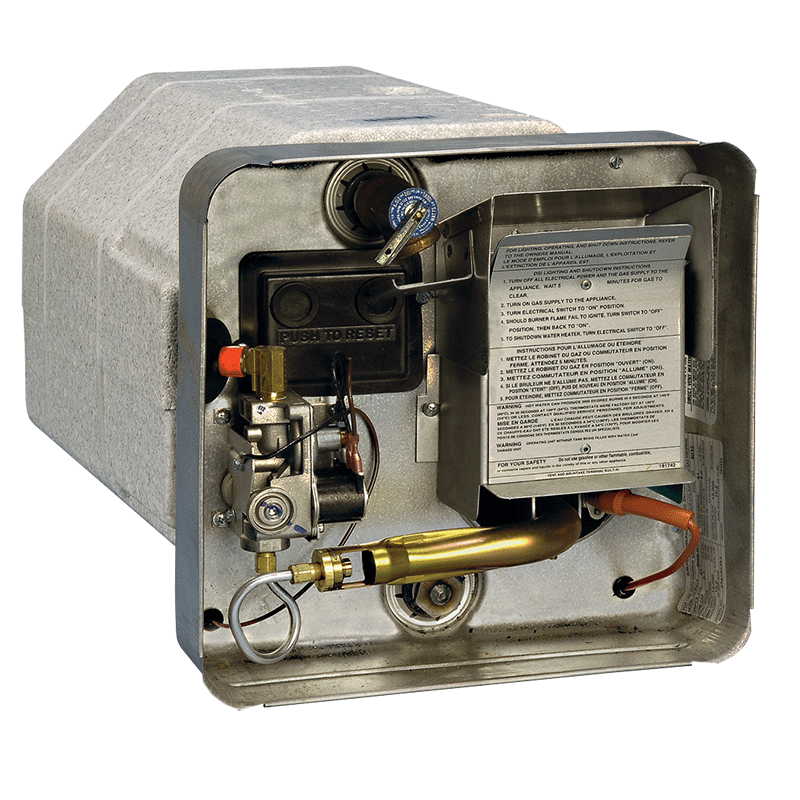 Suburban Hot Water System (SW5EA) 240 Volt Only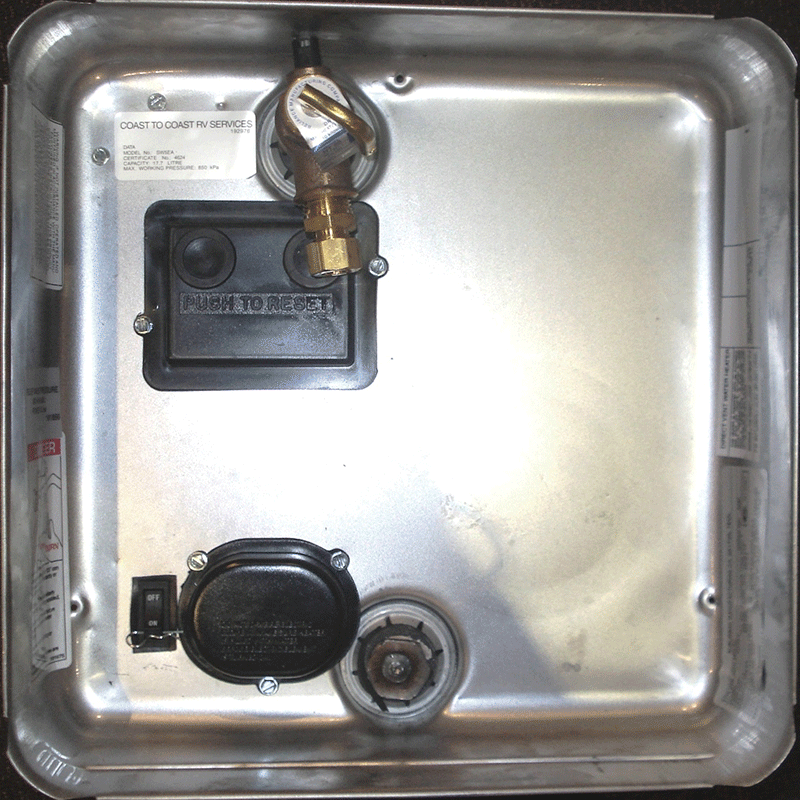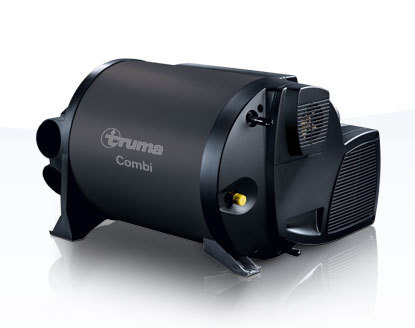 Truma AquaGo Comfort Kit - White
Nautilus On Demand Water Heater Unit Only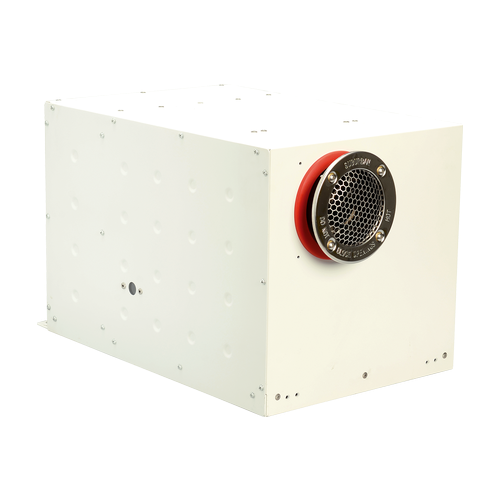 Suburban Anode Rod For All Suburban Hot Water Systems
Read More...