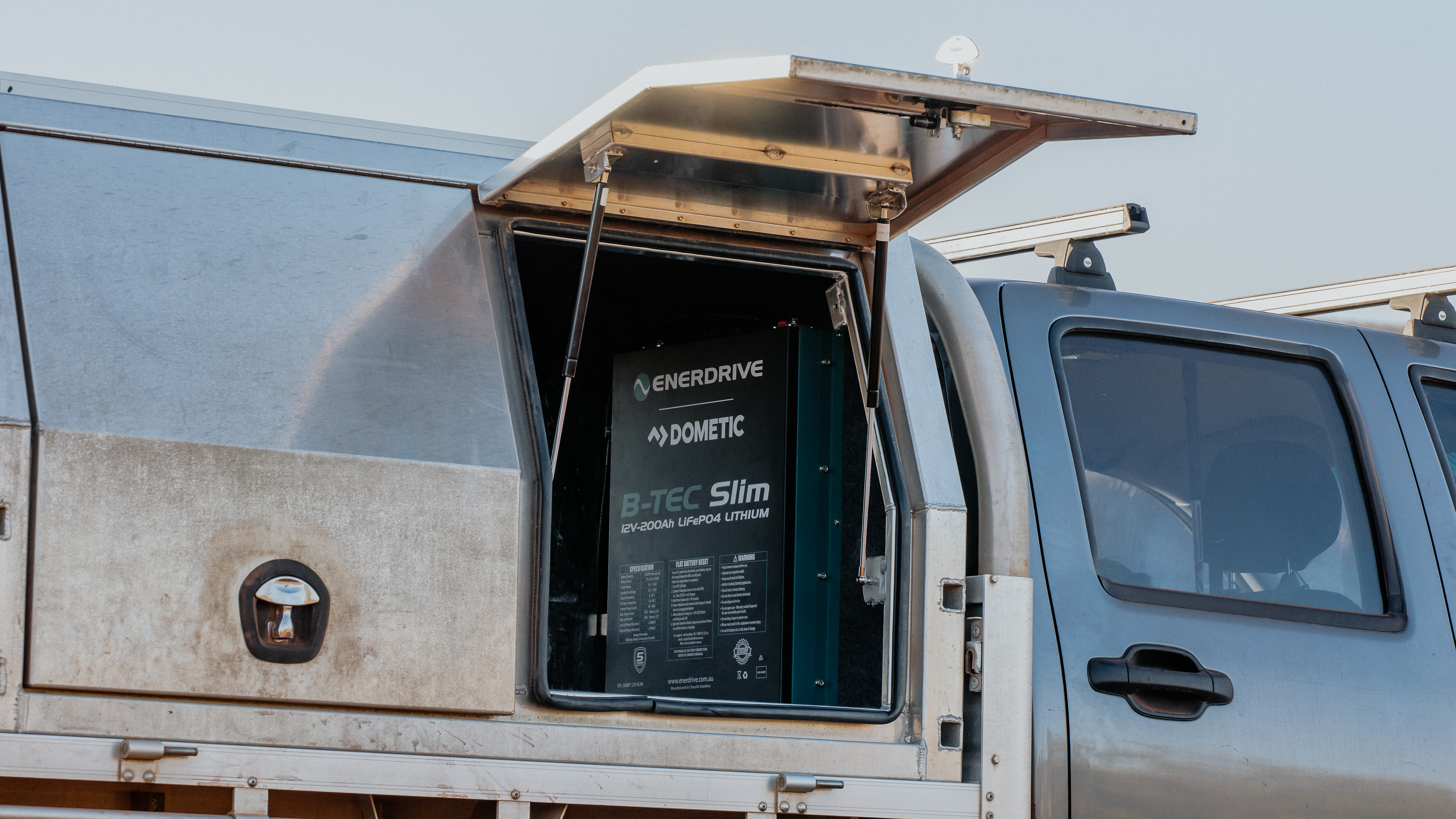 Thinking about powering appliances from your 4WD? You're going to need an auxiliary battery. In other words, another battery in addition to your starter battery.
There is a wide range of 4WD dual battery kits available to suit different vehicle types and installation types.
Read on to find out how to choose the right 4WD dual battery kit for you.
Option 1. Mount A Battery Isolator Or Voltage Sensitive Relay (VSR) Under The Bonnet
The oldest and most basic style is to have just a battery isolator or voltage sensitive relay (VSR) mounted under the bonnet. This is connected to the start battery and the auxiliary battery.
This is an unregulated charging method used for vehicles with traditional alternators (not smart) and is designed for charging lead acid batteries.
We recommend: Enerdrive Dual Battery Kit.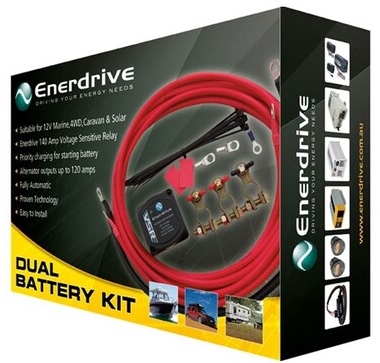 The Enerdrive Dual Battery Kit is designed for safe charging and separation of the starting and auxiliary batteries in all 12V marine, 4WD, caravan and solar applications.
This means, when the engine is started, your starting and auxiliary batteries are separated and only the starting battery is charged.
When the charge voltage reaches 13.3 volts, the Voltage Sensitive Relay engages so both starting and auxiliary batteries can be charged. You will know when this occurs because a red light will illuminate.
When the engine is stopped and the battery voltage falls below 12.8 volts, the VSR disengages, again separating the start and auxiliary batteries. The auxiliary battery continues to power any accessories without draining the starting battery.
The great thing about the Enerdrive VSR is that it also has Dual Sensing which senses the charge of both batteries. So, if either battery is receiving a charge, e.g. a battery charger is connected to the auxiliary battery, the VSR will engage and charge both batteries.
Option 2. A Dedicated DC To DC Charger Connected Between Start Battery And Auxiliary Battery
This is the preferred option and there are many of these products available.
Most quality DC to DC chargers have the option to charge a lithium battery and are suitable for connection to a vehicle that has a smart alternator.
We recommend: Enerdrive 40A DC to DC battery charger.
The Enerdrive ePOWER DC to DC battery charger is a fully automatic multistage, multi input battery charger which can either charge from an alternator linked to a battery, or via solar power with the in-built MPPT Solar Controller.
This kit has been designed for in-vehicle installation.
You can choose the Enerdrive 40A DC to DC battery charger with installation kit or with the midi fuse installation kit.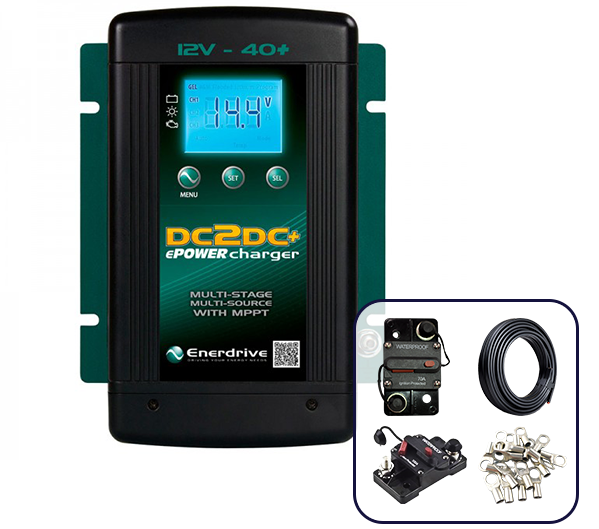 Looking for a more advanced 4WD dual battery kit? Enerdrive has it covered with the 4WD canopy systems:
These compact power solutions are designed to operate all of the electrical equipment that is located in 4WD canopies, from a simple fridge or lights setup to a full-on power station.
All systems are pre-wired by Enerdrive where possible, so all you need to do is sort out the cabling for load outputs, battery connection, and vehicle/solar/tank inputs.
No matter which you choose, the system comes built into a compact box which is designed to mount on either the front or rear bulkheads of the canopy.
To connect your starter battery to the canopy system in your vehicle you will need the right cable kit - this 16mm Cable Kit by Enerdrive is made for the job.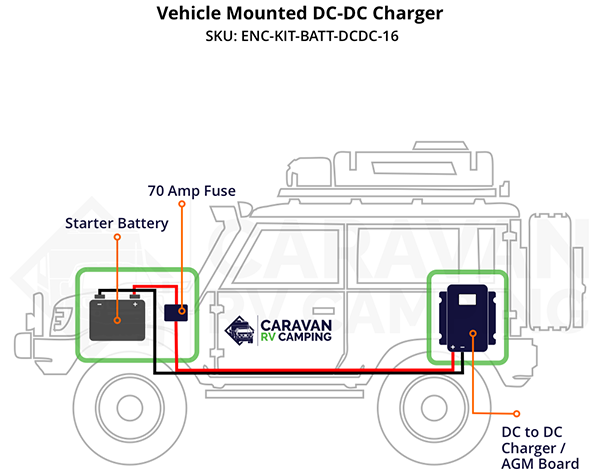 Option 3. Under Bonnet Mounted Dual Battery System
The latest and greatest dual battery system is the under-bonnet mounted Deep Cycle Systems (DCS) ultimate lithium dual batteries. Available in 180Ah (2x 90Ah) and 260Ah (2x 130Ah). This dual battery system has flipped the industry on its head and changed the way we think about portable power.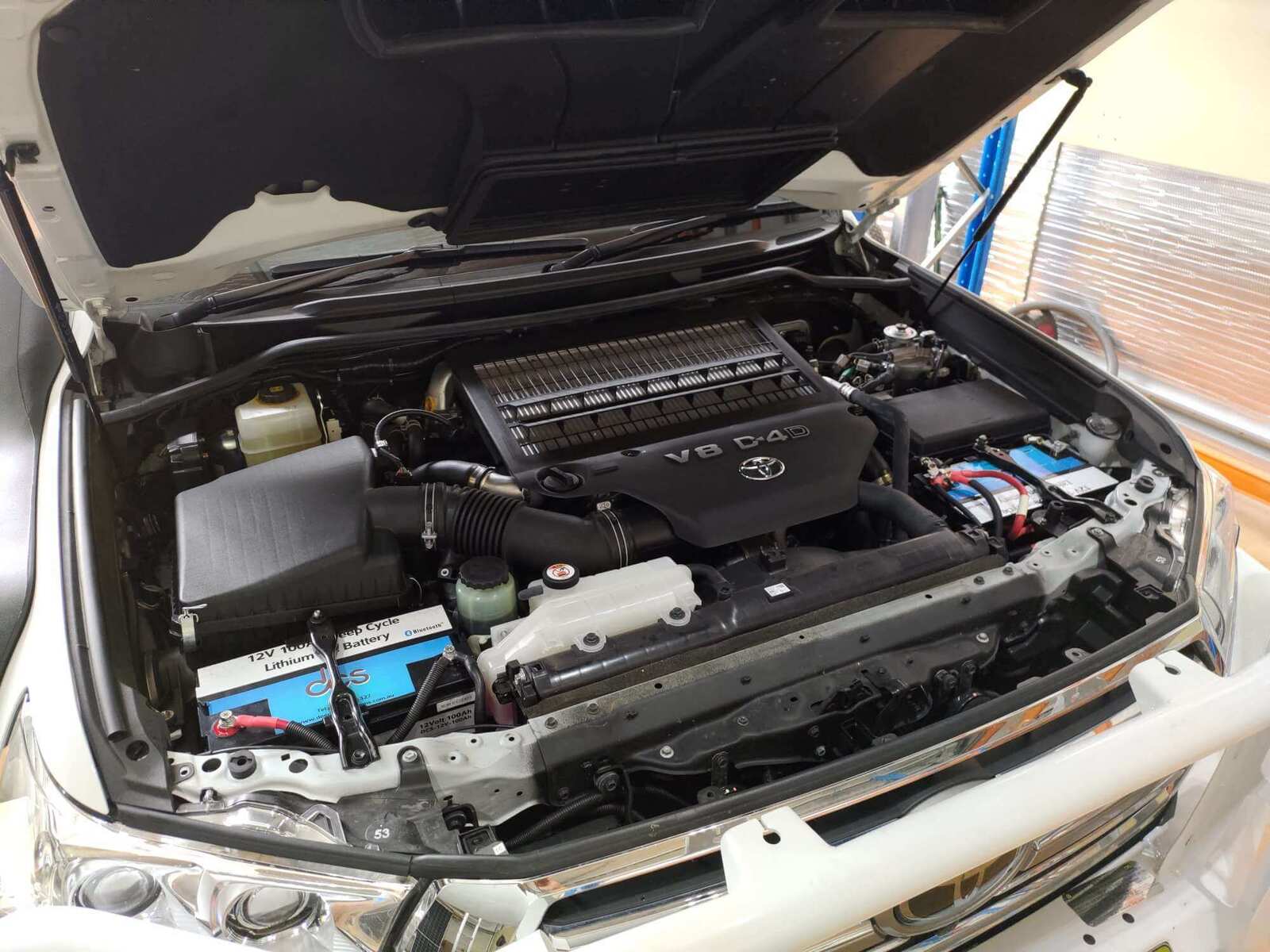 It is completely unique to DCS and not available for any other lithium batteries on the market. One reason is because DCS lithium batteries are one of the only lithium batteries used for engine cranking. The manufacturing process and internal circuit board design allows this to happen, which is great news for 4WD and caravan owners!
The DCS Under Bonnet Dual Batteries comes with an inbuilt battery management system, inbuilt MPPT solar regulator and an inbuilt battery balancing system. The batteries are optimised for engine bay installs.
The latest upgraded hybrid systems have 20% more storage and come with an integrated 20A MPPT solar regulator.
How Do You Install It?
First you need to completely remove the existing vehicle starter battery, then mount the two lithium batteries under the bonnet in parallel. The batteries are then used for engine cranking and running all your loads. The bonus is that installation does not require a DC to DC Charger.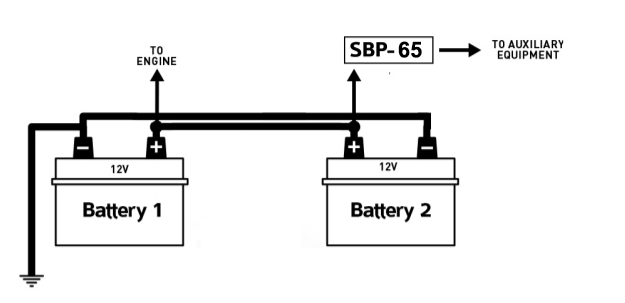 Check out our full range of 4WD electrical accessories to find your best fit.
DISCLAIMER* Please note, this advice is general in nature and we strongly recommend consulting the product manual and where relevant, a professional installer.