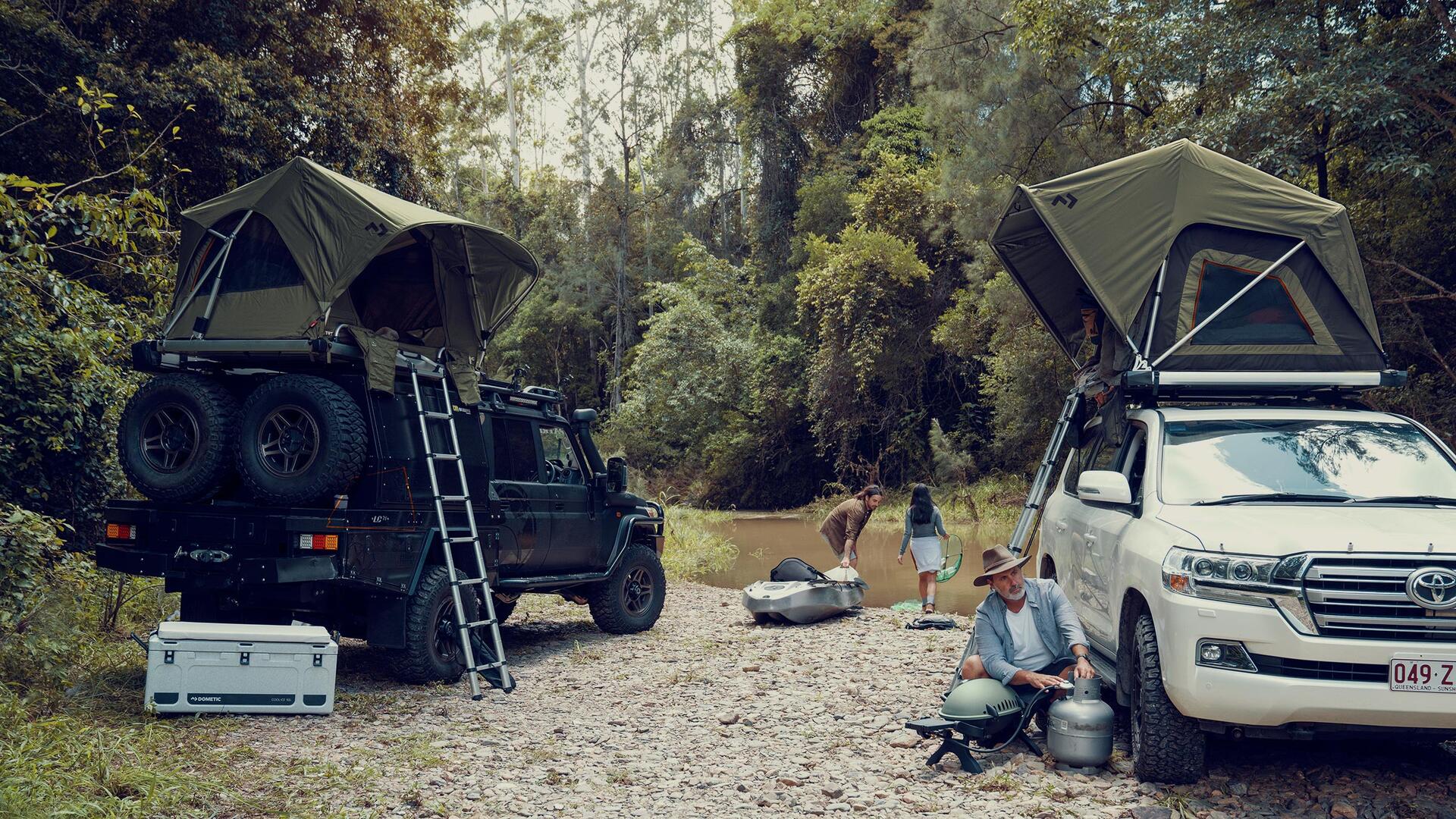 A rooftop tent is the ultimate piece of gear for 4WD enthusiasts. They let you catch the cool breeze on a hot night and keep you warm and dry when it's wet. Sleeping off the ground means you're out of reach of animals and critters too, so you won't get any unwanted visitors.
Perfect for a weekend getaway, they are super quick to set up and you don't need to find flat land. Plus, you have more room in the car for goodies.
The question is, is a 4WD rooftop tent for you and which model should you buy? Read our 4WD rooftop tent buyer's guide:
Is A Rooftop Tent For You?
Here are the pros and cons of a 4WD rooftop tent:
Pros Of A Rooftop Tent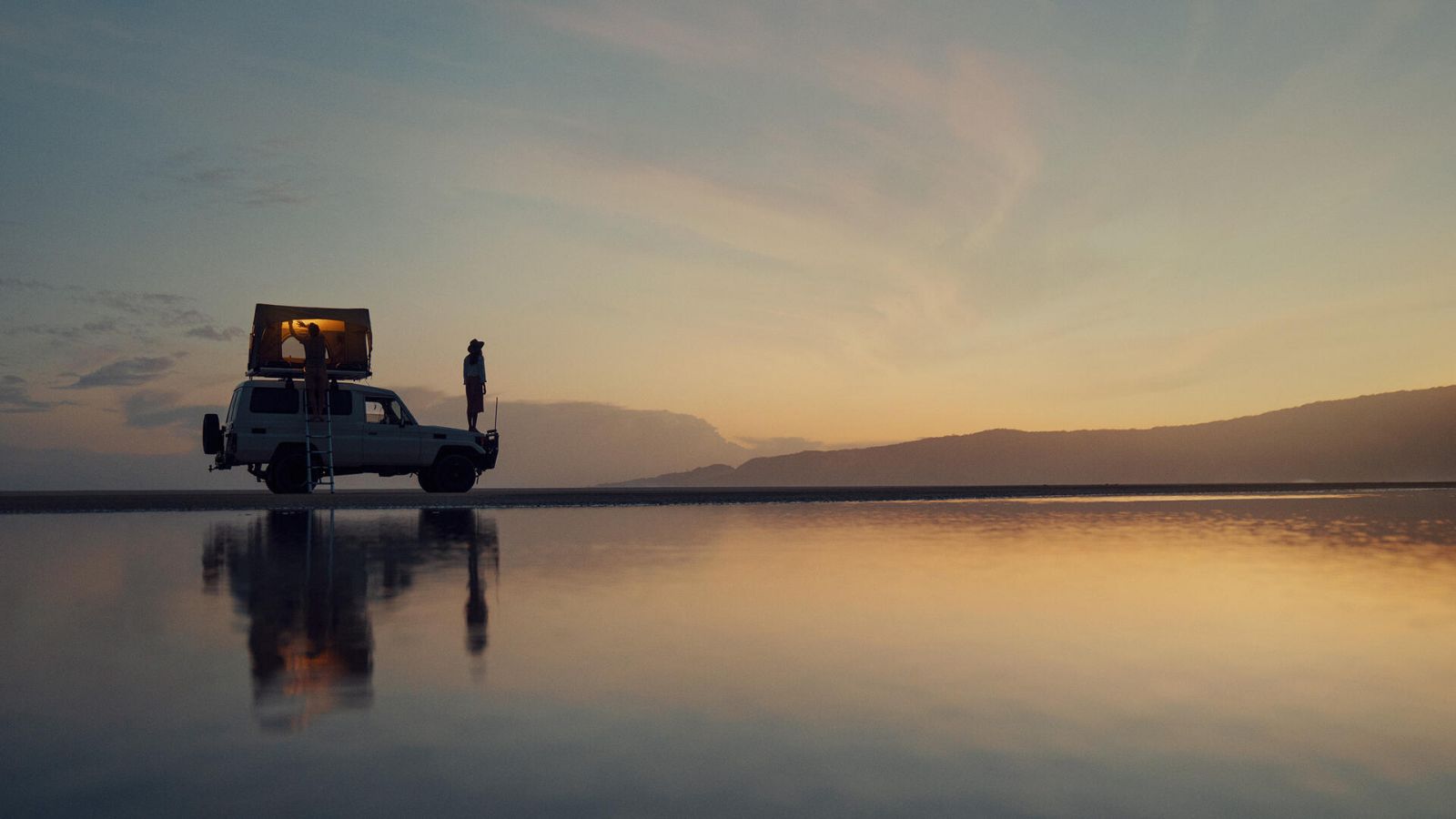 Cons Of A Rooftop Tent
What Rooftop Tent Will Work With Your Vehicle?
Look at your vehicle and roof rack specs before you commit to a rooftop tent. Check your vehicle manual. Rooftop tents tend to weigh from 40kg-60kg. Don't buy a heavy roof top tent that the dynamic weight capacity of your roof, or roof system, can't handle. This may be found in some vehicle's manual or by contacting the manufacturer.
What Are You Going To Secure Your Rooftop Tent To?
Rooftop tents can be installed on roof racks or cross bars on your vehicle. Just make sure that your racks have a Dynamic Weight Capacity (DWC) of at least the weight of the tent.


Note the way your rooftop tent fixes to the roof rack type so you have the right fixings, such as a U-bolt or universal clamp.
How Many People Need To Sleep In The Rooftop Tent?
For one or two people, a 4WD rooftop tent gives you plenty of room. But If you're travelling with your family, an inflatable or pole tent will be more practical.
Manual Or Electric Setup?
Rooftop tents come in two types: an electric set up or manual set up.
The Dometic TRT130E electric set up features 12V operation and a wireless remote control, which means you can assemble the tent in less than 60 seconds! It's as easy as the push of a button.
The manual set up might not have a remote control but it's easy to set up and pack down in a few minutes.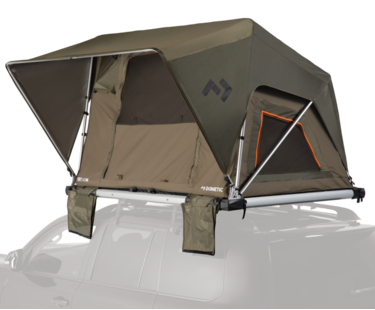 In terms of price, you'll pay about $500 more for the electric set up.
Front Runner offer a manual set-up only. But don't fret, it's super quick and convenient to set up.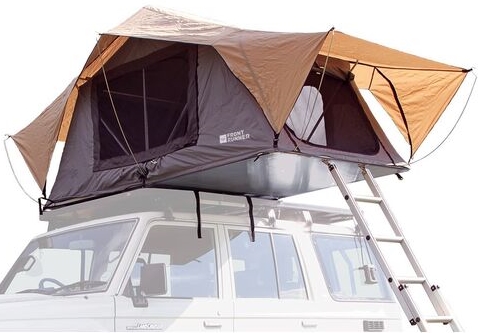 Which Material?
Material is everything in your rooftop tent. You want the tent cover to be durable, weatherproof and lightweight.
At the same time, you want the mattress to be comfortable for a good night's sleep!
For example, the Dometic rooftop tents feature a high-density foam mattress and PVC tent cover. The tents are water resistant and boast a UPF 50+ protection from the harsh Australian sun. The ladder and frame are made of lightweight aluminium for strength.
The Front Runner Roof-top Tents are made from an aluminum frame and dense foam core that provides a sturdy, insulated foundation. The fabric is water-repellent, durable 260g poly-cotton ripstop and the rainfly is waterproof, UV-resistant 400d polyester oxford.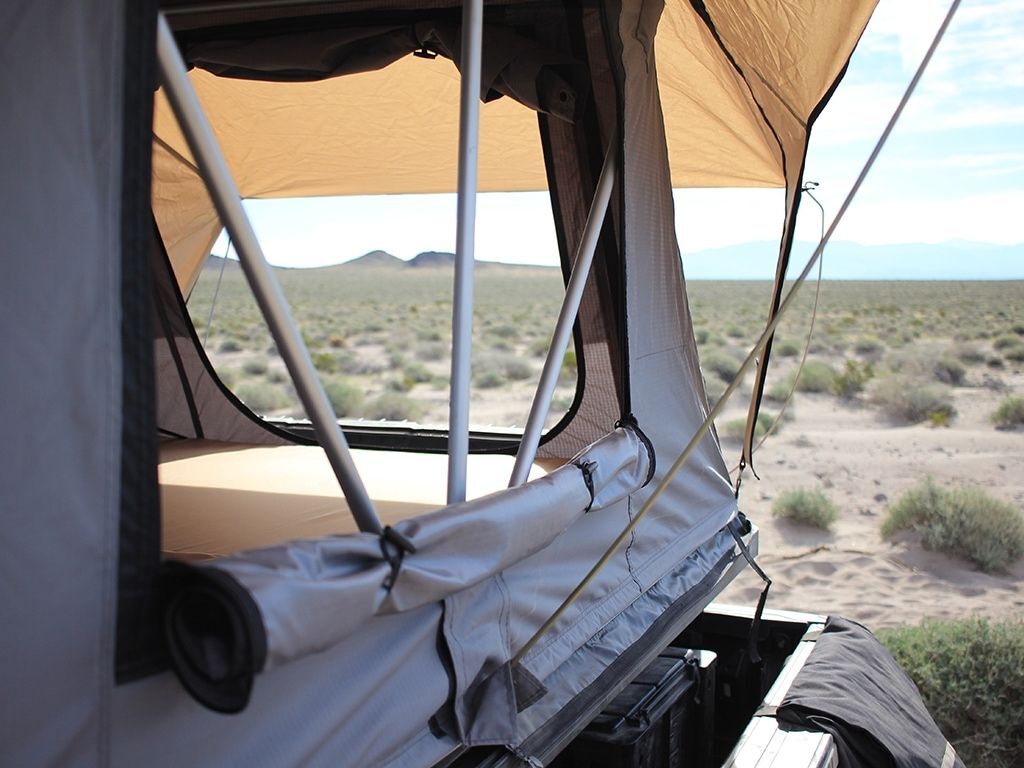 What Features?
There's a huge number of features to choose from in your rooftop tent. Weigh them up to decide what's right for your adventures: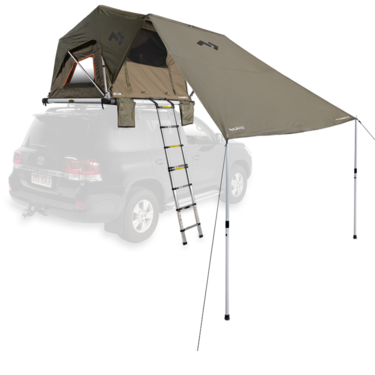 How Much Should You Budget?
Rooftop tents used to be a luxury item but are increasingly affordable. Expect to pay from $2000 upwards, and more for an electric set-up.
Check out our range of 4WD rooftop tents today!
DISCLAIMER* Please note, this advice is general in nature and we strongly recommend consulting the product manual and where relevant, a professional installer.