Take your muffins from basic to delicious with these raspberry & white choc muffins. A simple yet tasty treat for any camping adventure.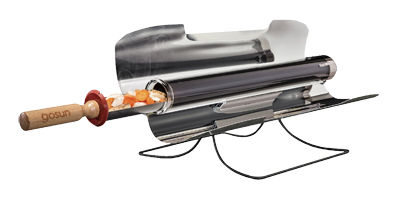 Cooker: GoSun Sport or ProPack
Ingredients:
2 1/4 cups self raising flour
2/3 cup caster sugar
125g butter melted & cooled (can be melted in tray)
3/4 cup milk
2 eggs
1 teaspoon vanilla essence
1/2 punnet of raspberries
1/2 cup white choc chips
Icing sugar to dust
Equipment:
Sieve
Large bowl
Whisk or fork
Wooden spoon
Metal spoon
Silicone baking pans or baking paper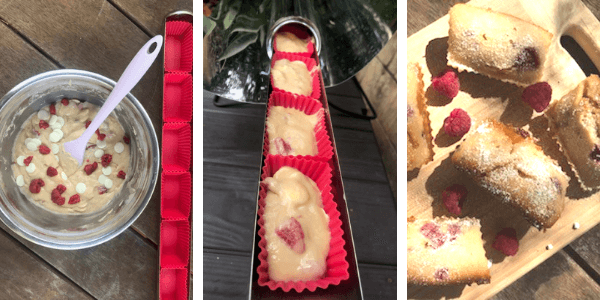 Method:
Melt your butter in the cooking tray and set aside to cool.
Sift flour into a large bowl then stir in the sugar.
Whisk together the butter, milk, eggs, and vanilla essence.
Add the melted butter to the dry ingredients. Use a wooden spoon to mix until just combined.
Stir in the raspberries and white chocolate making sure not to over-mix or your muffins will be tough.
Spoon mixture into baking pans or directly into cooking tray. Do not overfill, as they will rise and fill the cooking tube.
Insert tray into GoSun Sport and place solar cooker into direct sun and cook for 25-35 minutes or until golden and cooked through.
Remove from tray and allow to cool. Cook any additional batter.
Sift icing sugar on top to serve
Note: Makes approx 12-16 muffins in the GoSun silicone baking pans or approx 2.5 cooking trays.
DISCLAIMER* Please note, this advice is general in nature and we strongly recommend consulting the product manual and where relevant, a professional installer.
---
Leave a comment