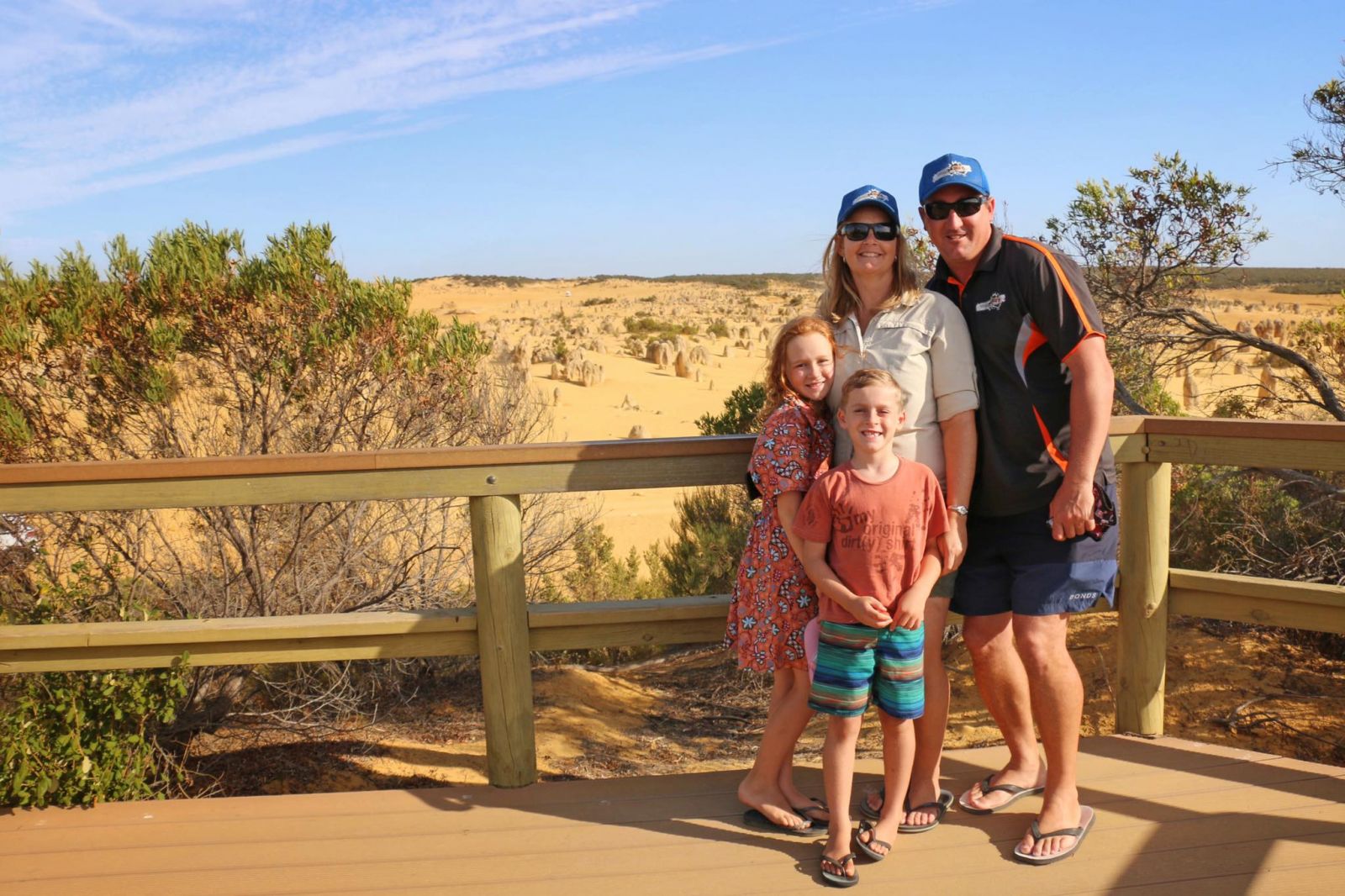 How often is it that you get to meet an amazing family around a campfire? Well I think in Australia it is in our nature to make amazing new friends and today I would like to introduce you to Willow and Ally who are the most down to earth family I have come across in my travels.
Willow and Ally who travel with their 2 kids (7 &9) and their gorgeous Staffy. They run a facebook page called Off The Trax, and today they have sat down with me and had a chat about their travels.
Willow and Ally are currently travelling in a Jayco outback swan which is a pop top camper, however they have been enjoying some test runs in the hybrid campers with a company called Camper Trailer Lifestyle.
They absolutely love the Queensland beaches, but since relocating over to Western Australia, Willow will have to continue to dream about day trips over to Bribie Island. While they were living over on the Queensland coast they would head over to Fraser and Moreton islands as often as they could.
Since relocating to Western Australia, they are very excited to see what the beautiful state has to offer, and after doing half a lap to get across to the West Coast they haven't wasted any time in beginning to explore, having already visited Kalbarri, the Pinnacles and plenty of plans for upcoming trips.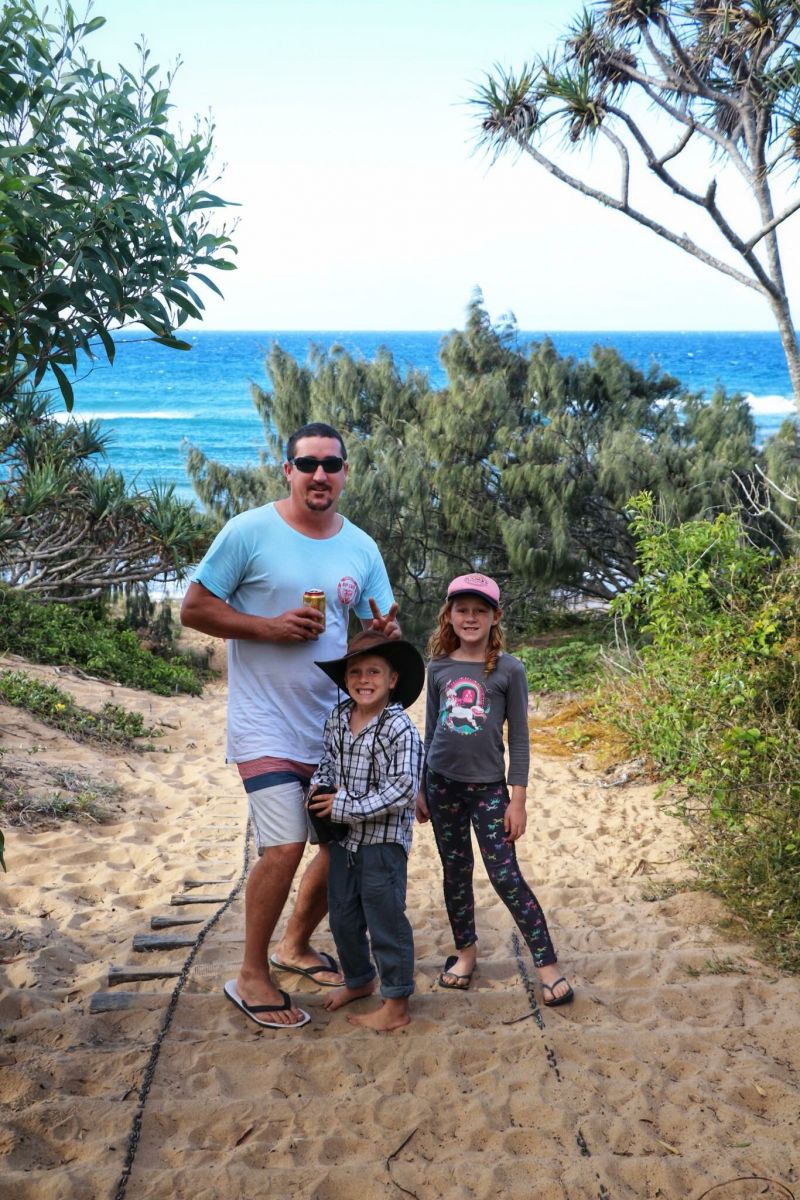 Willow and Ally had no fear when they started their camping adventures, they even took the kids as babies. Having grown up with camping, the kids have grown accustomed to it. They absolutely love being outside amongst nature and entertain themselves. The kids love going on bushwalks, but these are no ordinary bush walks. They quickly become adventures searching for dinosaurs or the beautiful flora becomes a secret fairy garden. How amazing is the mind of a child?
The kids are curious little learners, always asking questions about the places they visit, Willow and Ally do their best to answer all their questions as well as doing a little learning themselves along the way.
Keeping the kids entertained while travelling can be challenging, but Ally suggest planning well ahead to ensure the kids are occupied the whole trip. She plans the trip out with regular stops to break up the long drives. Ally has found letting the kids choose the activities they wish to do while driving saves arguments and boredom, they also get to use their iPads in the car for long trips which they don't mind given they are usually so active once they arrive at their destination. Ally also packs them individual lunch boxesfor the car though she swears they eat so much more on the road than they would during a normal day at school!
In terms of the camper, Ally recommends given careful thought to your packing. In the beginning she said most people tend to over pack as a just in case. She suggests really thinking about what you pack as it can take up a lot of space, making things very cluttered and when camping you only really need the essentials. This also helps with keeping you nice and light for towing.
In the beginning, one of the challenges they faced exploring new places was the lack of information and uncertainty about what a place will be like if you've never been before. Sometimes there was no info at all, other times it would be limited to just tourism photos/blogs that showcase somewhat of an unrealistic picture-perfect image. No doubt, those images and articles certainly motivate people to visit however it's the real details they were chasing like condition of the tracks, access for their camper, permits required, are you allowed campfires, pets etc. That's one of the primary reasons they started sharing their adventures on Youtube. They try to give a realistic view of a destination rather than the postcard photos. If they got eaten alive by mosquitos or got bogged on a track trying to get there, that's the actual story you'll get from them.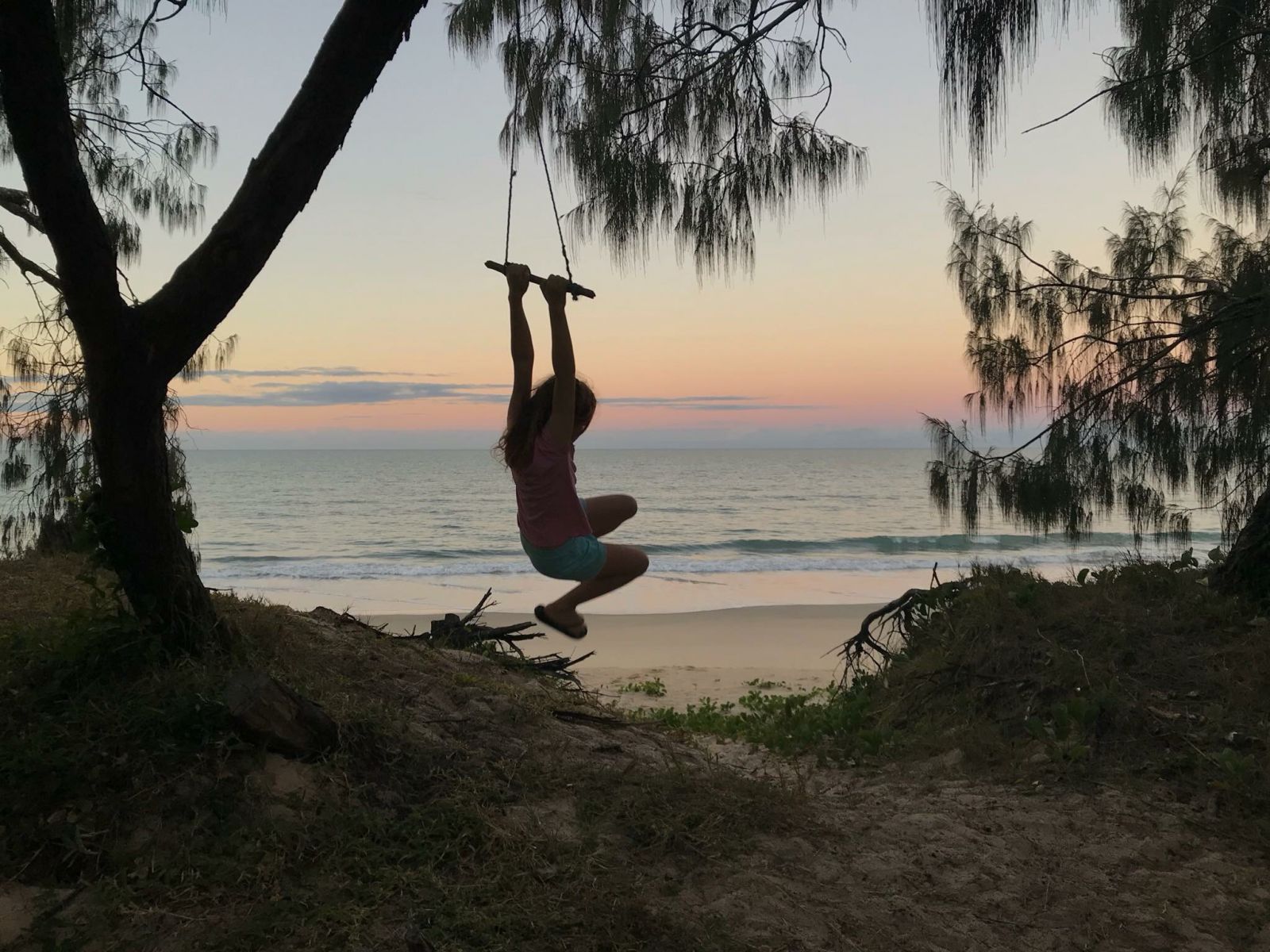 Some challenges on the road get some people down and dreading their next adventure but they have been lucky with quality gear, not to have any major mechanical issues, but they did have a fridge fail whilst doing the Gibb River Road. As you can imagine a vital part of your set up failing can be a bit of a pain, and because they were quite remote and not a lot of service agents within close range, they lost quite a lot of frozen food and pre-prepared meals. Fortunately, after the trip the company was fantastic and replaced the fridge under warranty, so it was just a case of bad timing having it fail when and where it did. Had it simply been an overnighter the impact wouldn't have been so bad.
Willow has always been an avid 4WDer, whilst Ally grew up in the country, so they love the outdoors in general and nothing beats the feeling of pulling up at a stunning campsite to discover very few others around or sometimes no one at all. That's their idea of paradise rather than a swanky hotel. Cost is a huge factor too and there's plenty of low cost or free campsites that allow them to see a whole lot more of our beautiful country than had they been paying higher accommodation fees.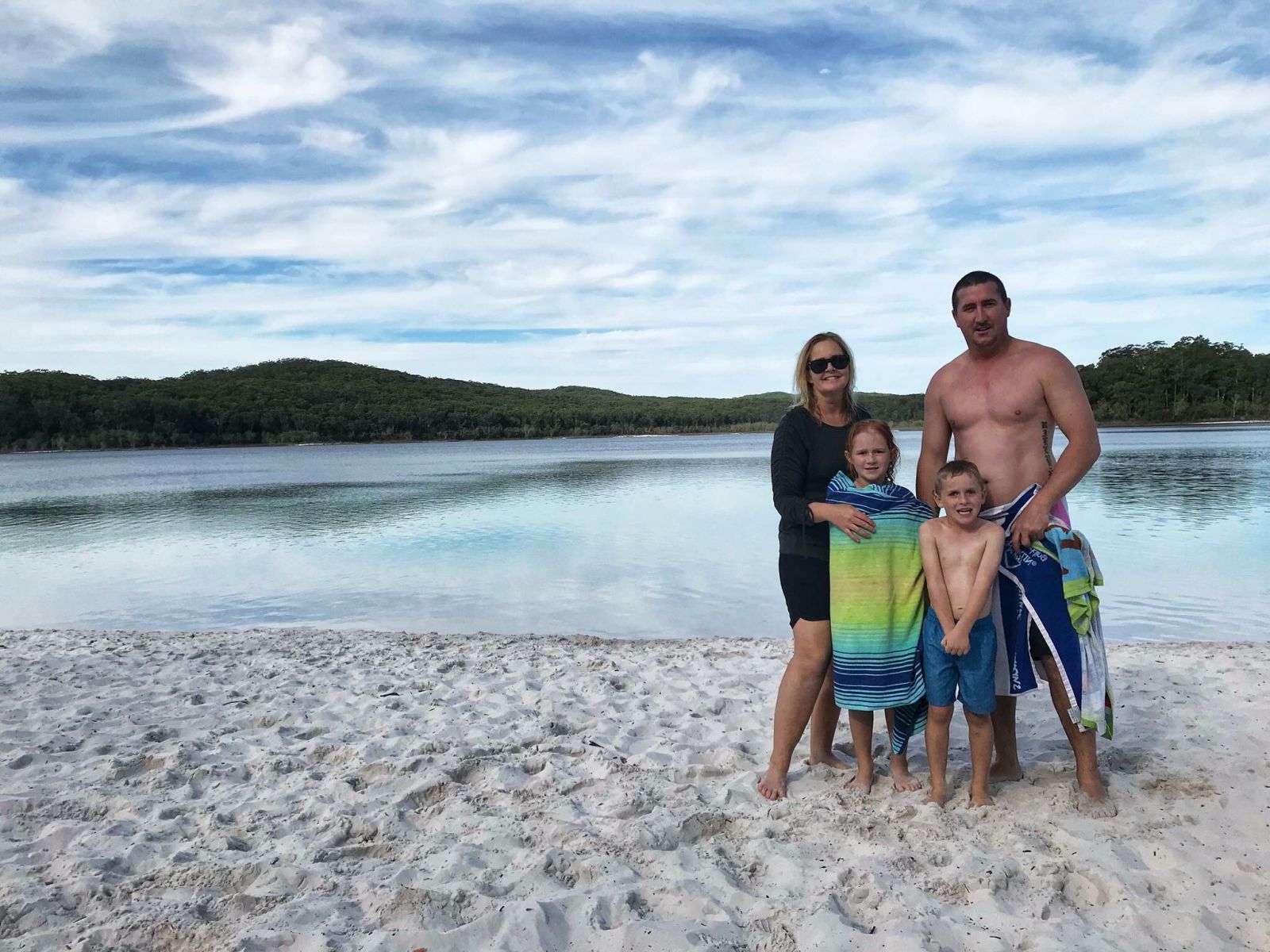 The other huge bonus is that the kids are developing a love of nature along with the ability to entertain themselves off the couch and use their imaginations. Willow and Ally want their kids out there climbing trees, swinging off a rope swing or simply skimming rocks. We can all agree that getting grubby or skinning your knee is all just part of growing up and there are so many experiences you simply can't get without exploring a little. The kids enjoy learning about the environment by doing/seeing and it's amazing the other life lessons they learn as they go, not to mention both have become very adaptable kids.
It's hard to believe that these guys aren't big lappers they just get out exploring as often as possible. Due to Willow's role in Defence, the family has had the opportunity to live in a number of states and have travel adventures throughout much of Australia. Whilst Willow's schedule is sometimes hard to coordinate and varies quite a lot, Ally's role as an analyst is more straightforward so between those and the kids' schooling the family get away every opportunity they get whether that's weekends, or longer breaks.
During their time in WA they plan to explore the south west which they bypassed on their trip across as well as revisit the Kimberly's so you can be sure we'll see plenty more adventures from them to the future.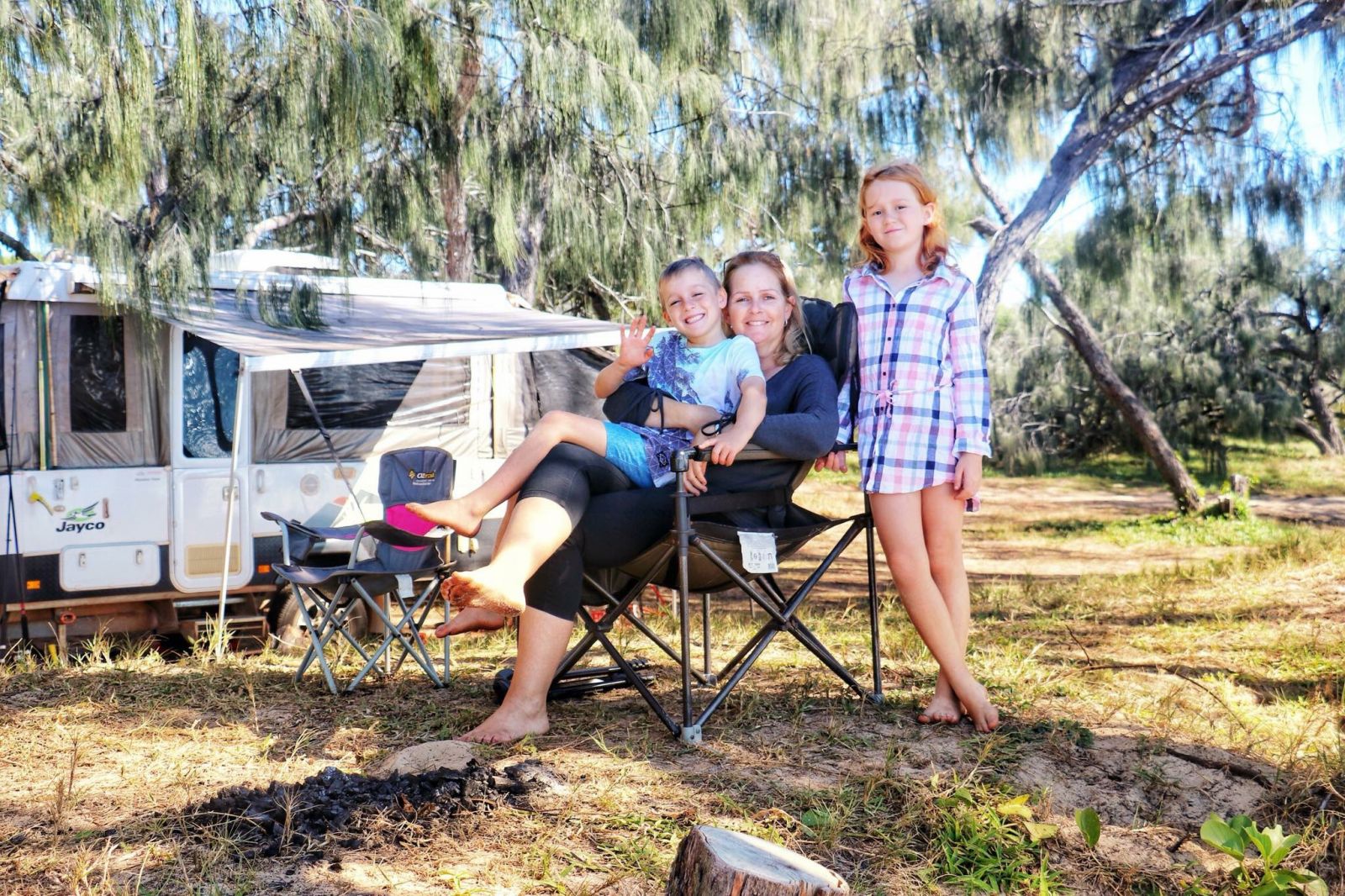 Thank you so much to Willow and Ally from Off The Trax for taking the time to have a chat with me.
Be sure to give them a like and follow their amazing adventures.
Click here to access their facebook page: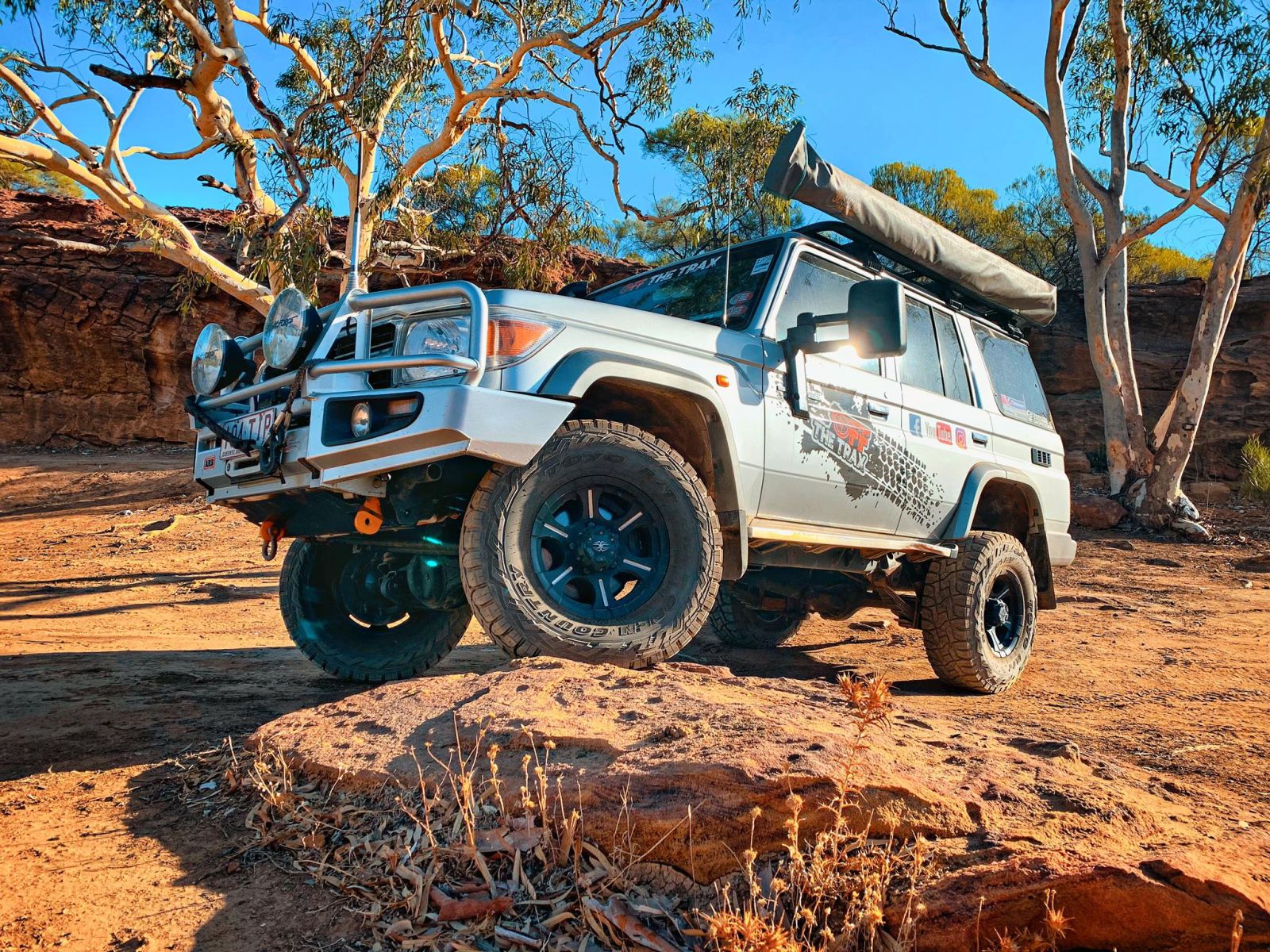 DISCLAIMER* Please note, this advice is general in nature and we strongly recommend consulting the product manual and where relevant, a professional installer.