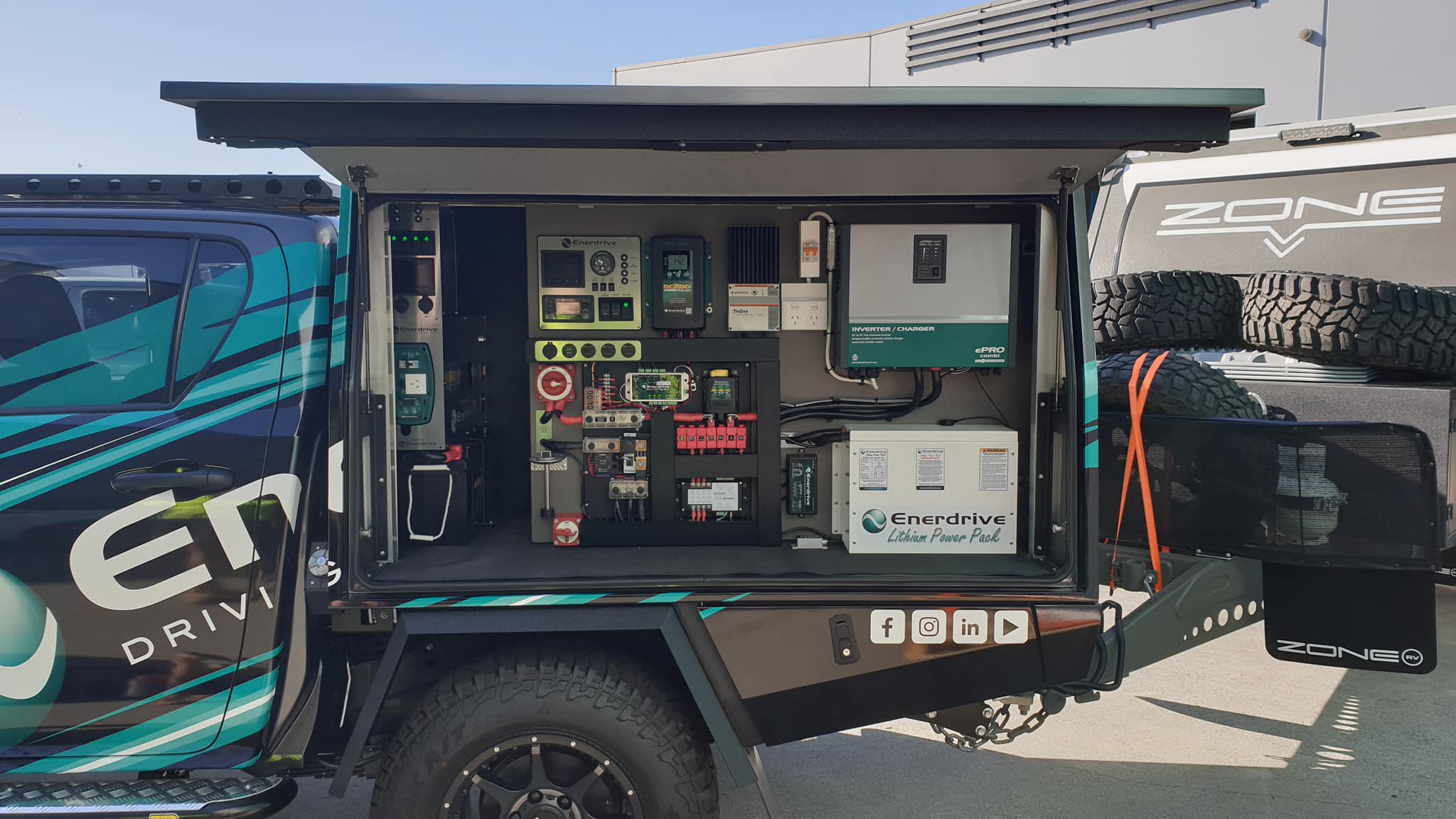 Enerdrive – Making your energy requirement reality
Australian owned and operated since 2008, Enerdrive is an importer, wholesaler and manufacturer of high-quality power electronics and electrical-installation equipment for the mobile RV, caravan, 4WD and marine markets.
The Enerdrive product range includes AC and DC2DC battery chargers, inverters, inverter/chargers, lithium batteries and systems, solar panels and controllers, monitoring systems and more. With a full design team on staff, Enerdrive has the capacity to design and build custom solutions for production applications. It says it works closely with all industries that require independent, mobile or off-grid power solutions. The name Enerdrive has been part of the Australian electrical landscape for nearly 15 years.
Starting as ATL (Advance Trident Limited) in 2003 and predominantly servicing the marine industry, it soon recognised the huge growth potential in the mobile and recreational vehicle market. In 2008, following a management buyout, ATL morphed into Enerdrive with its current owner, Chris McClellan.
Today, Enerdrive designs, manufactures and has significant national distribution rights to world-class products from leading-edge companies. It says it isn't just a wholesale box seller; it has its own in-house design team that offers custom design systems to specific applications and an extensive sales team capable of making any energy requirement a reality. In striving to power anything that moves, Enerdrive says its ultimate goal is to ensure the customer is completely satisfied. It says its state-of-the-art service and production departments in its Brisbane Head Office allow it to deliver national support fast and that quality service is key to its business. It says it is totally committed to exceptional warranty and service work Australia wide, with capabilities that allow it to offer preventative maintenance and repair/replacement for the diverse range of equipment across all the manufacturer brands it distributes.
For more details please contact: Enerdrive
Phone: 1300 851 535 | Email: sales@enerdrive.com.au | Visit: www.enerdrive.com.au
This article is an extract from CCA Magazine issue 11 June 2019.
DISCLAIMER* Please note, this advice is general in nature and we strongly recommend consulting the product manual and where relevant, a professional installer.