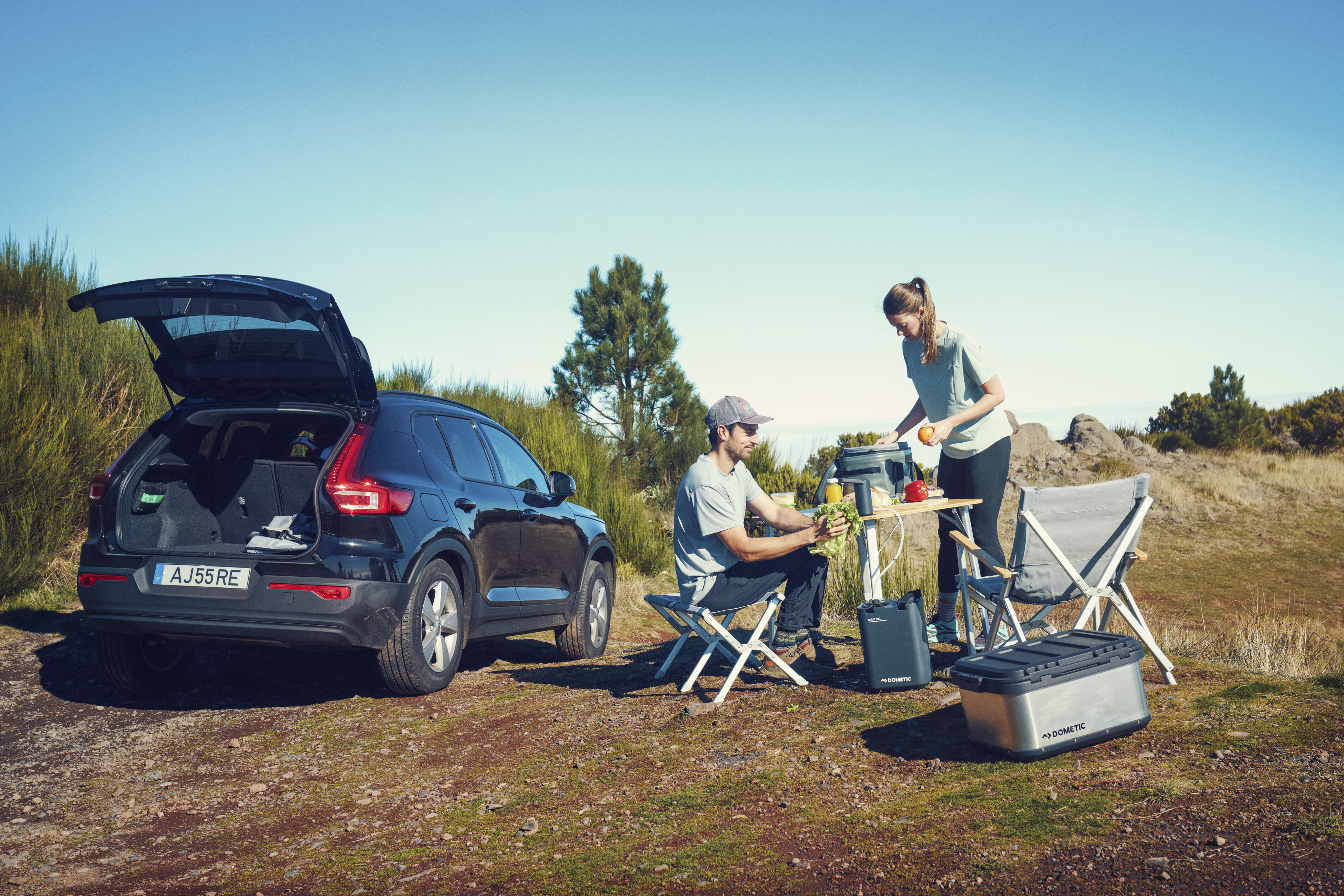 Love car camping? You'll love Dometic's new range of outdoor gear designed especially for car camping. That's right – every piece of gear in the Dometic GO range has been made to fit into a car so you can pack, stack and go!
Camp chairs? Tick. Bench? Tick. Storage? Water jugs? Blankets? You name it, Dometic has thought of it.
That's because Dometic GO is the result of in-depth consumer insights. The pioneers in mobile living solutions surveyed one million people and asked them what type of camping they do, what hurdles they come across when camping, and their interests while camping.
Let's dive in and see what's on offer in the Dometic GO range:
Dometic GO Camp Bench
This handy outdoor bench is the perfect addition to your camping trips. It holds up to 140kg and can be used as a seat, table or stand for your fridge/freezer.
Not just for car camping, this camp bench is great for weekend sports and carnivals. The ultra-compact size means it's easy to pop into the car and bring out when needed. It comfortably fits two adults or three children.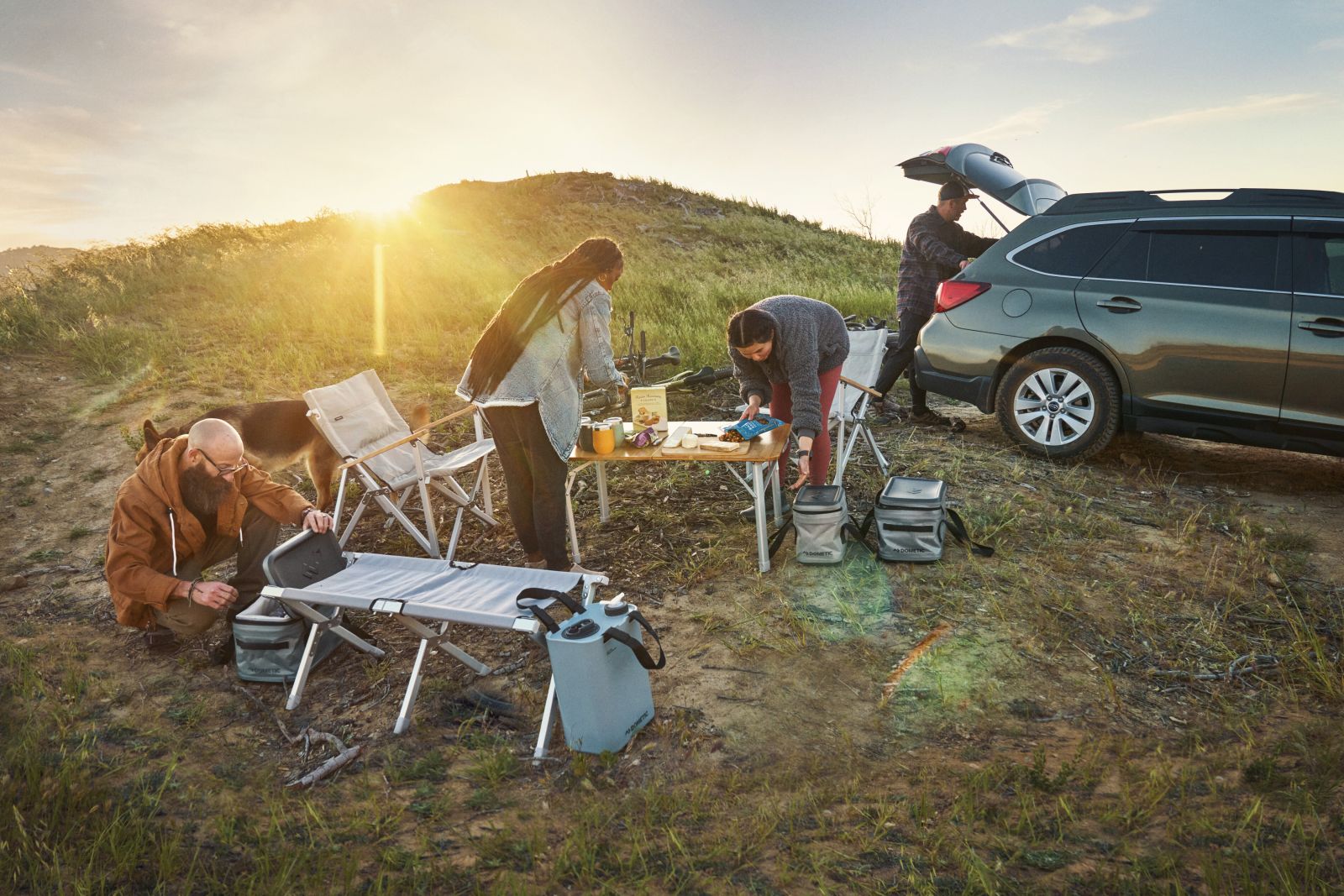 Dometic GO Camp Table
This is no ordinary camp table. The Dometic GO camp table features a lightweight bamboo top and aluminium legs. It can be set to three different heights, which makes it ideal for use with your bench or camp chairs. Like most of the Dometic GO gear, it comes with a carry bag for easy stowing.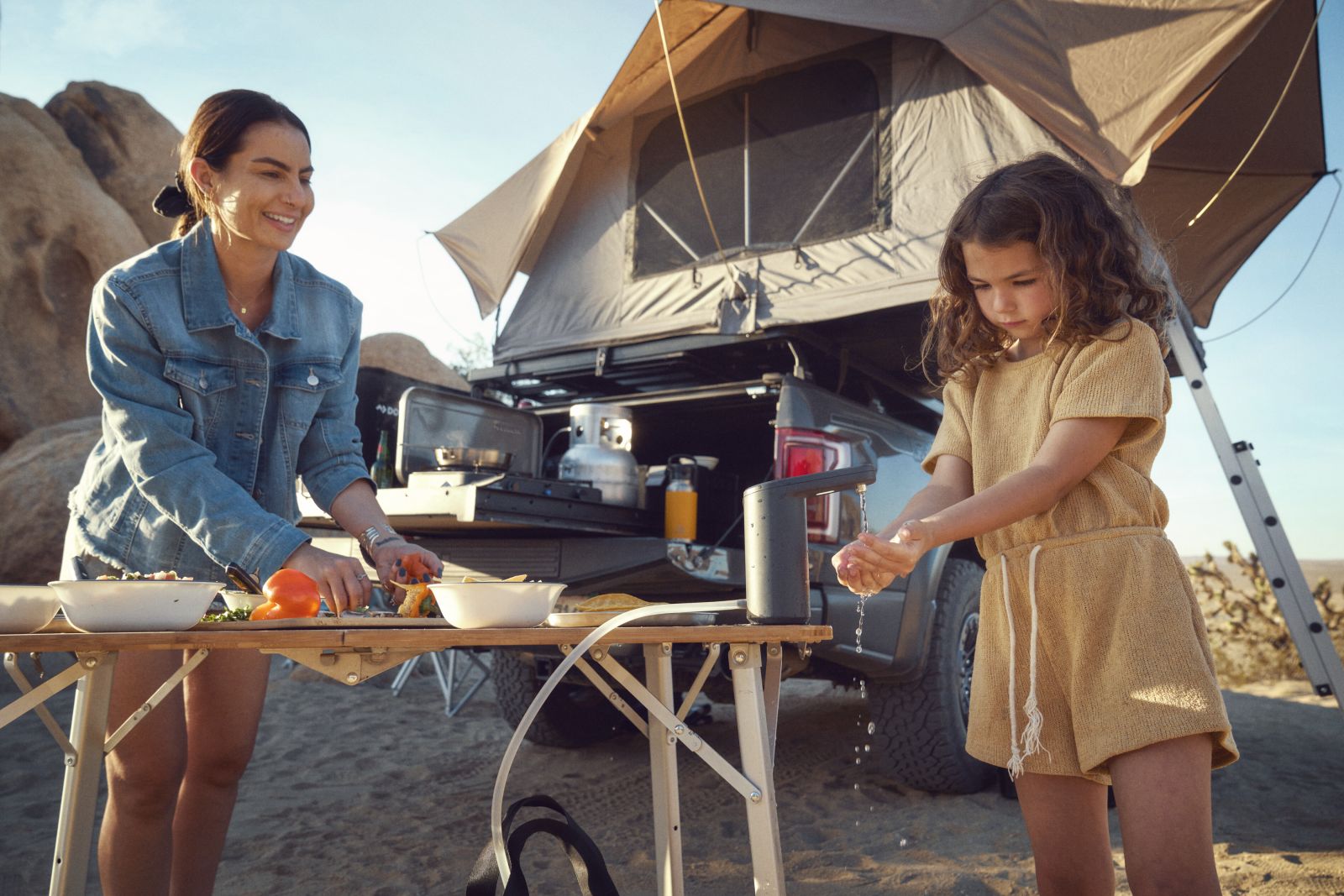 Dometic GO Camp Chair
We guarantee when you buy the Dometic GO camp chair, it'll never be far from the car. You'll want to use it everywhere! It's super comfortable and lightweight, supporting up to 130kg. Features also include beechwood armrests and a handy rear seat pocket. Choose from Ash, Silt or Glacier depending on your style.
Enjoy the ultimate picnic with the Dometic Go Camping Bundle. This unbeatable bundle includes a 35L icebox to keep your food and drinks cold, a durable camp blanket, and a compact Dometic Go Camp Table along with 2 Camp Chairs. Alternatively, if you're looking for the perfect camping dining set, take a look at our Dometic Go Compact Table and Chair bundle.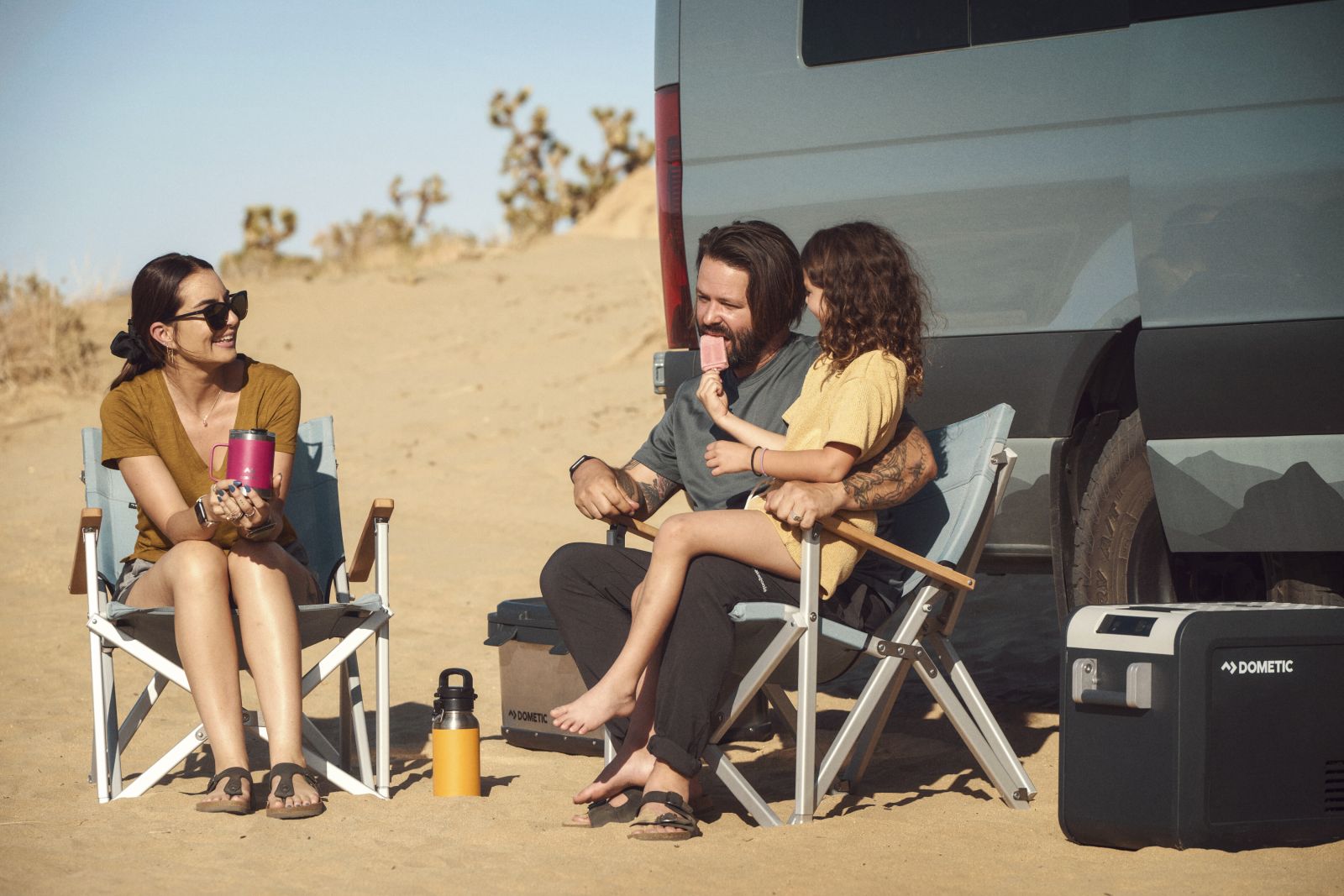 Dometic GO Waterproof Hard Storage
Forget trying to find your cooking and camping gear in a mess of cheap plastic tubs and bags. Dometic GO offers a range of hard storage to keep your car and campsite organised. The 50L hard storage box is sturdy and waterproof, so you don't have to worry about everything getting soaked as you set up camp in the rain (we've all been there!).
The hard storage case is also lockable and stackable, with tie-down strap points for your car if needed.
Another great thing about the storage box is that they are made to fit the Dometic GO soft coolers and water jug inside.
Dometic GO Waterproof Soft Storage
These soft storage bags are designed with a semi-rigid top and bottom with soft, collapsible sides, making them easy to store when not in use.
Not only are these soft storage options great for your camping essentials, you can also add an insulated insert to turn the soft storage into a soft-sided cooler – just add ice!
They come in 10L soft storage and 20L soft storage options.
Bundle Up and Save Big With Dometic Go Storage
Embark on your next adventure fully prepared with the Dometic Go Ultimate Hard & Soft Camping Storage Bundle.
Keep your gear organised and ready to go with the 50L Hard Storage Box and a variety of waterproof and insulated soft storage options - including a 20L Soft Waterproof Storage, 10L Soft Waterproof Storage, and a 20L and 10L Insulated Soft Storage Insert. Choose from three stylish colors - Silt, Ash, and Glacier.
The Dometic Go Storage Bundle has everything you need to keep organised on your next trip.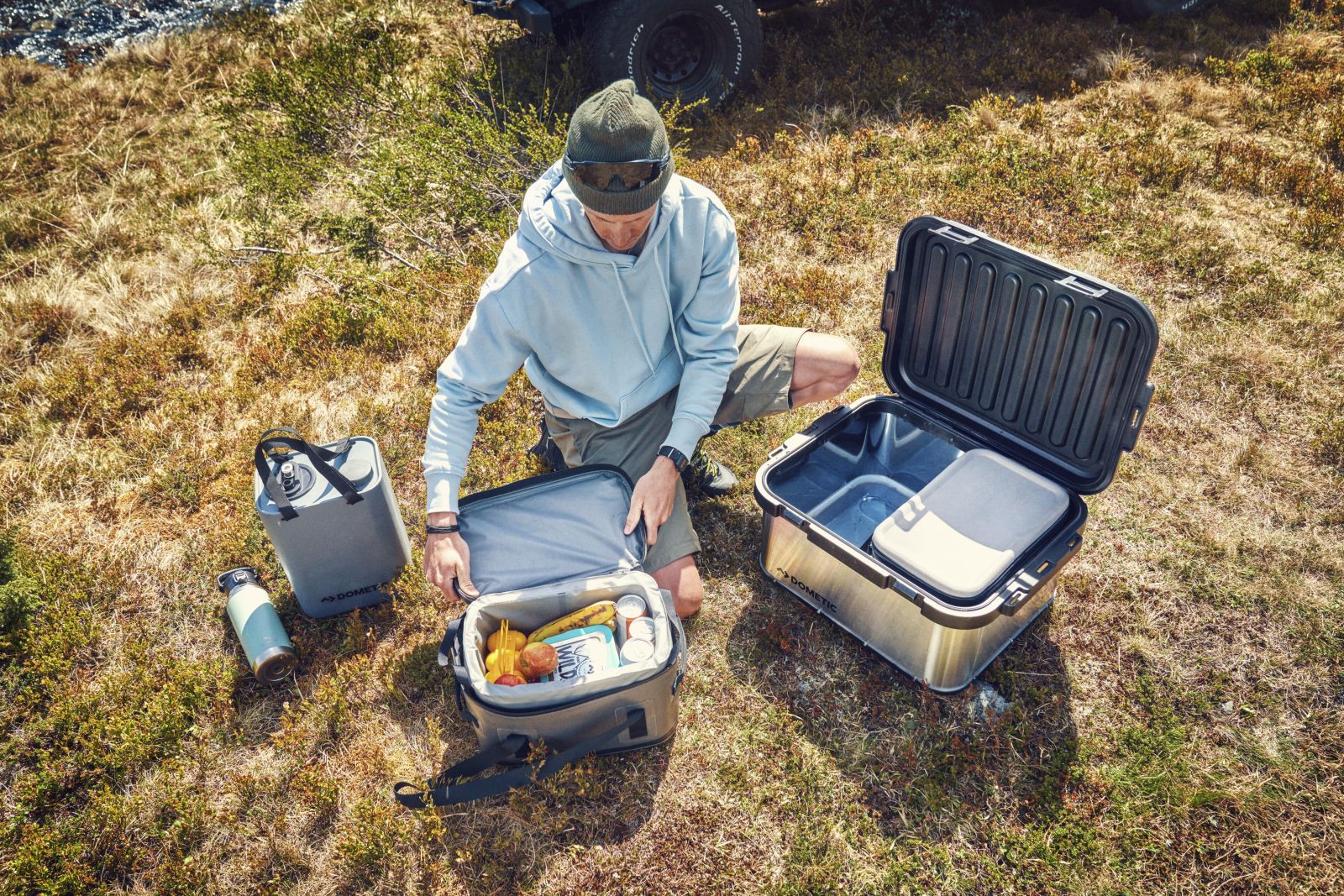 Dometic GO Camp Blanket
This is the camp blanket you never knew you needed! Carry the blanket for a picnic, tent floor or to curl up around the campfire. It features a soft quilted top and waterproof base, so whenever you need ground cover or an extra layer of protection from the elements, the Dometic GO camp blanket has you covered – literally!
Dometic GO Water Jug and Tap
How often have you wished you had carried more fresh water when you're out bush? The Dometic GO Hydration Water Jugs make it easy to carry water on your adventures, without taking up too much room in your car. The length and depth are the same size as a jerry can so it can fit into a jerry can holder if you have one. Plus it comes with removable carry straps and tie-down hole.
The Hydration Water Jug 11-litre is the perfect size to store in your vehicle or at your campsite. Better still, pair it with the Dometic GO Portable Self-Powered Water Tap and enjoy the convenience of running water. The tap transforms the water container into a running water system thanks to the lithium battery with a quick 4-hour charge time. The flow rate is 1-litre per minute.
Fill the kettle, brush your teeth, wash your hands… whenever you need fresh water, it's on hand. One of the openings is big enough for your hand to fit in to clean it out too.
Looking to quench your thirst on the go? Get the ultimate hydration solution with the Dometic Go Hydration Water Jug and Self-Powered Water Tap - now available as a bundle. This innovative bundle is so impressive it won the 2023 ISPO Award. The ISPO Award Jury were so impressed with it's win win benefits including the ability to quench thirst and reduce the use of single-use plastic bottles.
Dometic Inflatable Swags & Tents
While technically not part of the Dometic GO collection, we had to include the inflatable swags in the list because we cannot get enough of the brand new and innovative technology. The single or double weathershield swags include an inflatable frame and mattress, which inflate in an instant with a manual or electric pump.
Another thing we love about these swags is that they fold down to the size of a backpack and can be easily carried to your perfect camp spot using the backpack straps.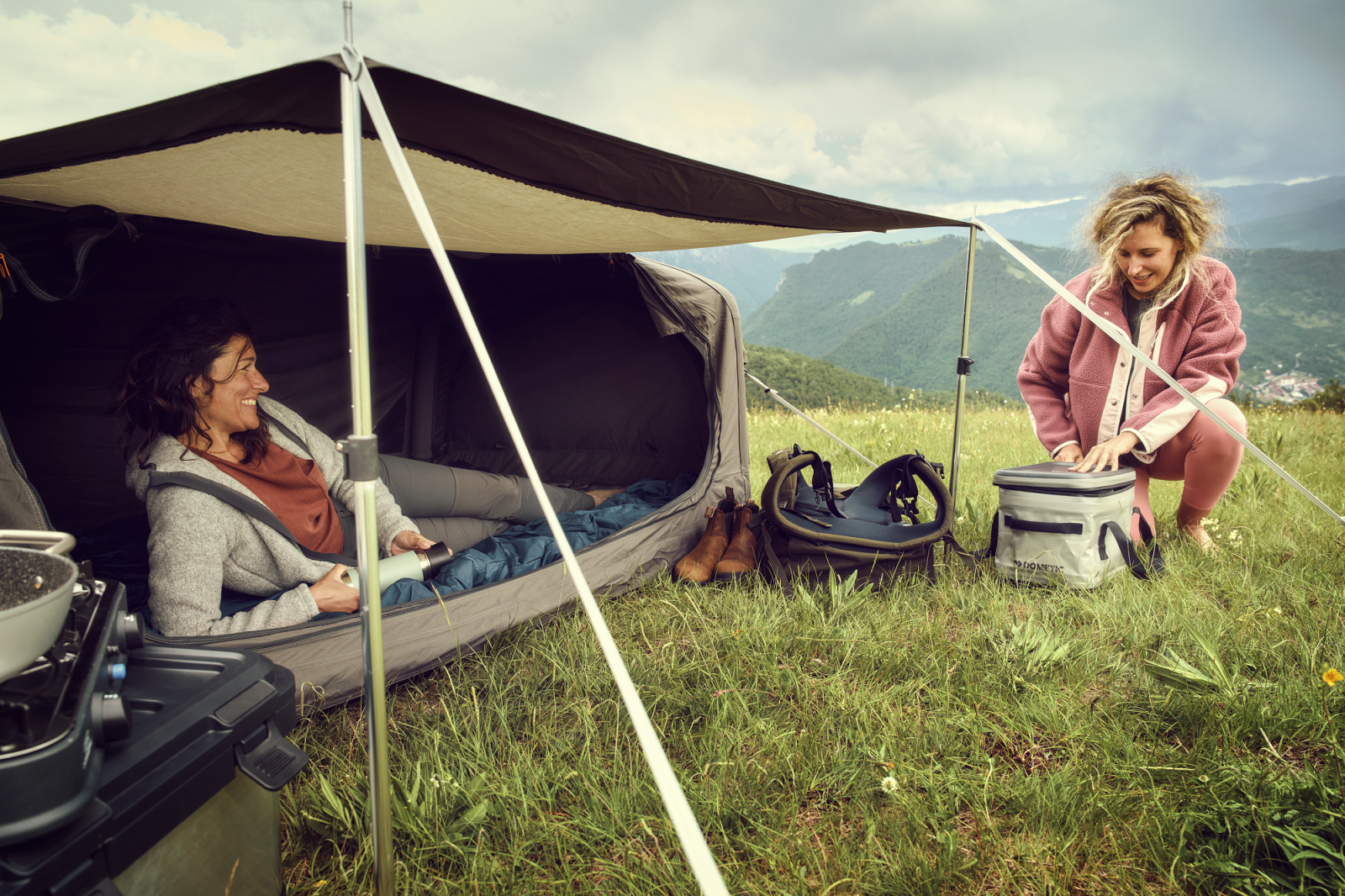 Dometic also released the new Dometic Santorini Inflatable Camping tent available in 4 and 8-person sizes. Made from the Weathershield™ TC material it is a strong and sturdy solution in a range of weather conditions. These tents are a versatile for short and long trips for both families and couples and pack down to a compact size and weight.
If you're in search of a fast and convenient way to set up shade at the beach or campsite, look no further than the Dometic Hub 2 Inflatable Shelter. This shelter is effortless to set up and pack down, and it can be compacted to fit inside a backpack-sized bag. Get more value for your money and grab it in the perfect Dometic GO Camping Shelter Hub Bundle with the Hub 2 Inflatable Shelter, Mesh Panel,12V Pump, Table & Chairs.
Shop the full Dometic GO camping range on our website.
DISCLAIMER* Please note, this advice is general in nature and we strongly recommend consulting the product manual and where relevant, a professional installer.
---
Leave a comment