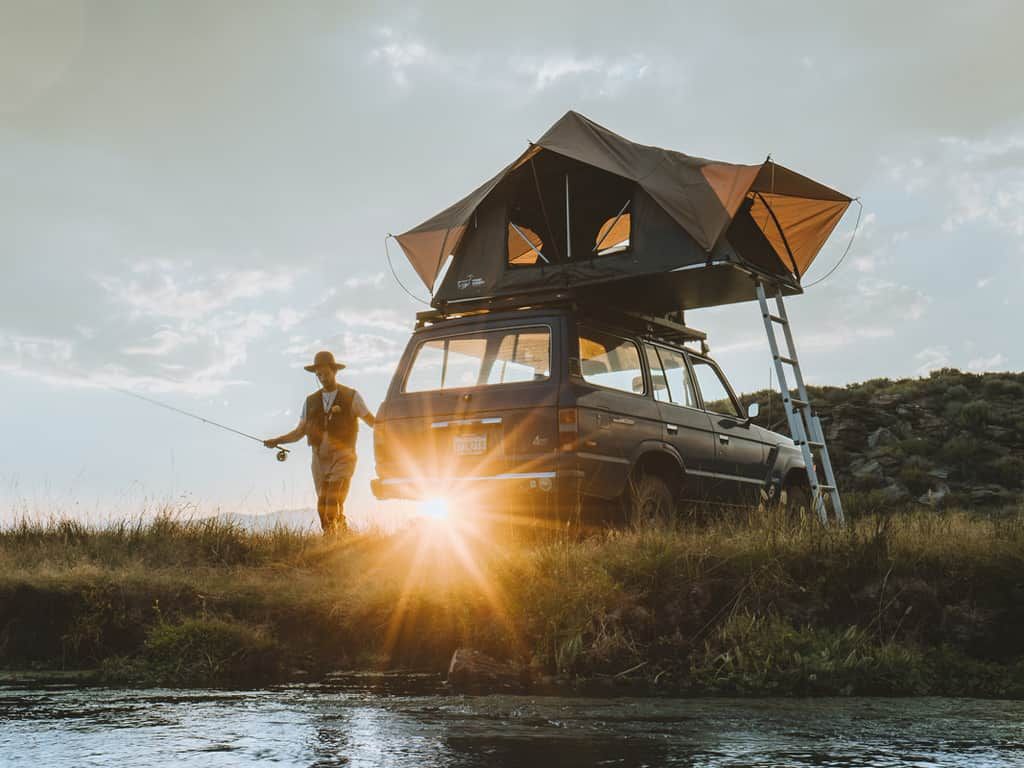 If you haven't heard of Front Runner, pay attention. This 4WD accessories brand is rocking the market with roof racks, rooftop tents, roof rack accessories, drawer systems and camping accessories for everyone from casual campers to extreme athletes and even the U.N. Front Runner's products are available on Caravan RV Camping!

So who is Front Runner? What products do they offer? And what makes them different?

Read on for our full Front Runner review.

Front Runner's Story
Front Runner's motto is simple: Travel. Dream. Design. Build. Test. Evolve. Repeat.
The story goes that the idea was conceived between a 1988 Land Cruiser 70 and a 1992 Mercedes G-Wagen around a campfire (naturally) in Botswana. The South African friends had suffered numerous equipment failures on their expeditions around the world and wanted to try their hand at creating their own smarter, stronger gear. Using the African bush as their testing ground, the Front Runner team has engineered a range of products renowned for quality, intelligent design, and durability.

Buy Well And Buy Once
We've all heard the adage: if you buy cheap, then you buy twice (or thrice). Through a rigorous design, engineering and manufacturing process, Front Runner Outfitters has built a global reputation for quality 4x4 Roof Racks and Accessories. If you are prepared to do your research, it's easy to see the benefits of paying for quality as opposed to the budget roof rack systems available. Front Runner provides a limited lifetime warranty* on all of their roof racks. Don't get caught out with inferior racks that promote high load ratings that sound great on paper yet generally only rate them for onroad use. The Front Runner Roof Racks have no load deductions, meaning their high load rating is for both on and off road use.

Front Runner's Products
Front Runner provides a wide range of products for all adventures:

Roof Racks:
The Front Runner Slimline II Roof Racks are engineered in aluminium for unmatched strength, lightness and functionality. Think off-road adventure with on-road sophistication and style. The best thing about the Slimline II is that it offers complete roof rack design flexibility. You can assemble the roof rack to meet your specific needs. For example, add more slats to create a solid platform option - perfect for sleeping on or relaxing with sundowners. Or remove the slats to create access and views through sunroofs. The full size rack can be easily converted to a shorter rack with the added accessory of shorter side rails. Or make a smaller rack longer with longer side rails and additional slats, available to buy as extra accessories. Want to create a roof basket? Add expedition style rails. Best of all, if a part of the roof rack becomes accidentally damaged, you can swap it out without needing to replace the entire tray.
What We Love
Modular and versatile - you can create the perfect roof rack for your vehicle

Strong and durable yet still lightweight

Low profile so you can drive knowing your roof rack is not impacting noise and fuel economy

Other roof racks may have an off-road load rating deduction. However, Front Runner have the same load rating both on the bitumen and off-road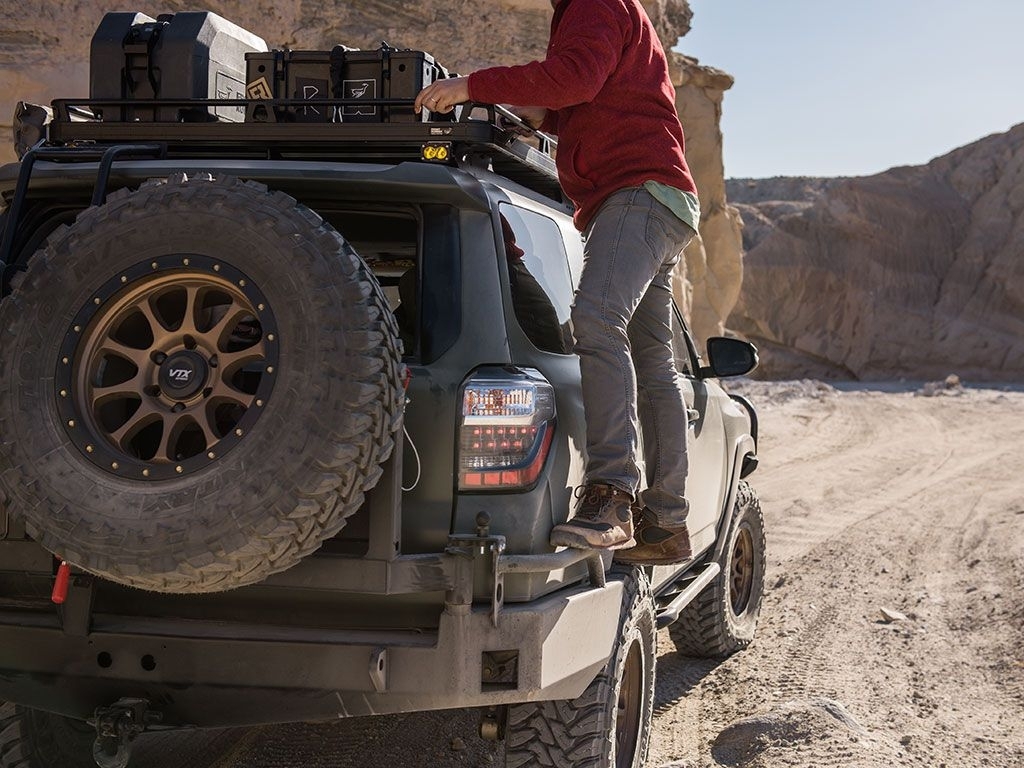 Roof Racks Accessories:
If you want to carry something on your Front Runner roof platform, you can find an accessory to secure it. Whether for sport, camping, storage or expedition, Front Runner has the right accessories. Want to secure your skis and fishing rod? Check out the carrier. Going kayaking or paddleboarding? There's an accessory to match. Getting ready to ride? Secure your bike on your roof rack in a range of ways.
The Expander Chair:
We love a camping chair here at Caravan RV Camping, and this one is no exception! The Front Runner Expander Chair makes it easy to travel with a comfy chair because it is easy to fold up and fit into even the smallest space. In fact, it can fold down to just 1/16th of its full size. That's the size of a laptop case! It also comes with a carrying handle so you can carry it to wherever you want to sit. All this means nothing if the chair is uncomfortable, but this Expander Chair is one you can sit in all night long and not want to move. It really ticks all the boxes, and all for under $80.


Rooftop Tent:
Roof racks by Front Runner Outfitters make a great foundation for the brand's rooftop tent. The tent opens up in one smooth motion to create a roomy sleeping space for two people— yet it weighs only 45kg. That makes it lighter than comparable roof top tents on the maret. The Front Runner rooftop tent is waterproof (thanks to the full coverage rainfly) and incredibly durable, but also comfortable with an integrated high-density foam mattress. There's also a quick release tent mounting kit so you can easily lift the tent off the top of your vehicle in seconds. Perfect for low garages! Why not add a handy shelter under the tent? The Rooftop Tent Annex slides easily into the channel of the tent base to create more space.

Storage:
Front Runner offer storage solutions for both your roof racks and your vehicles interior. You can pick from a range of draw systems to suit select vehicles to make storage and organising your camping and 4WD gear simple.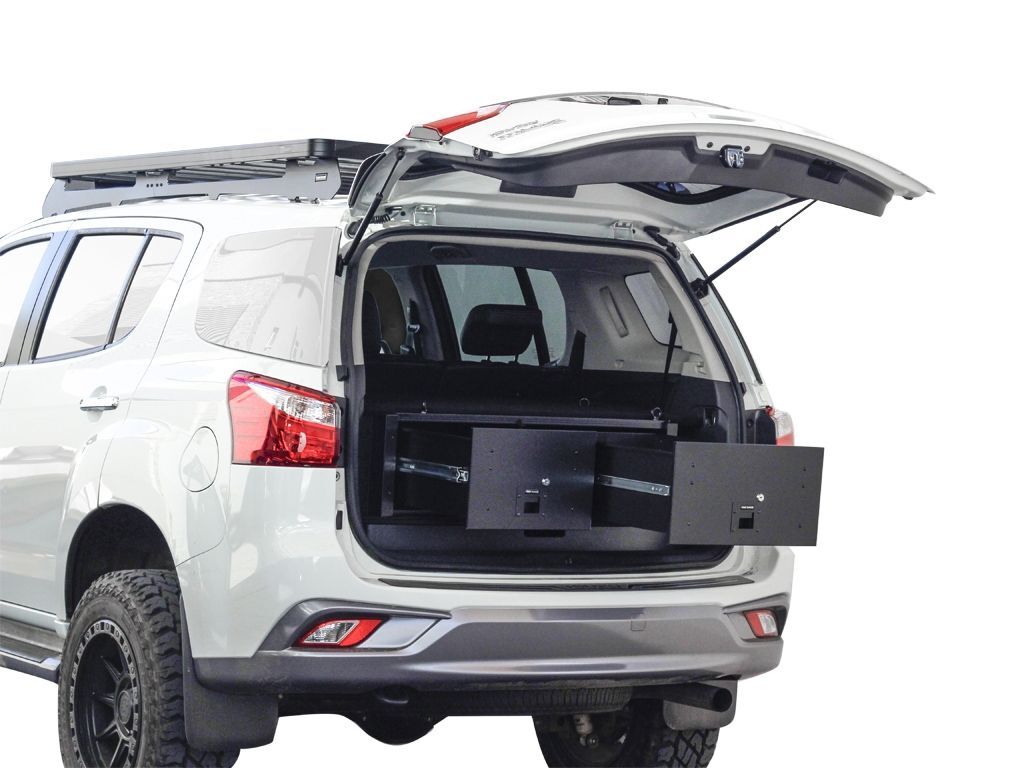 All draw systems feature locks for extra security and tie down points to customise your storage system. The deck above the drawers can be used to mount Front Runner Cargo and Fridge Slides. As these draw systems are vehicle specific installation is super quick and easy. In minutes you can attached the supplied carabiners and turnbuckles to your vehicles existing mounting points and the drawers mounting bracket.
The best selling Front Runner Wolf Pack Pro is your go-to storage box for both inside and outside your vehicle (boot and roof rack). They can arranged vertically to maximise space and stack securely for safe transportation. They are made from a Black high density polyethelene (HDPE) plastic for ultimate durability. You can also line the Wolf Pack with the Flat Pack to protect fragile items.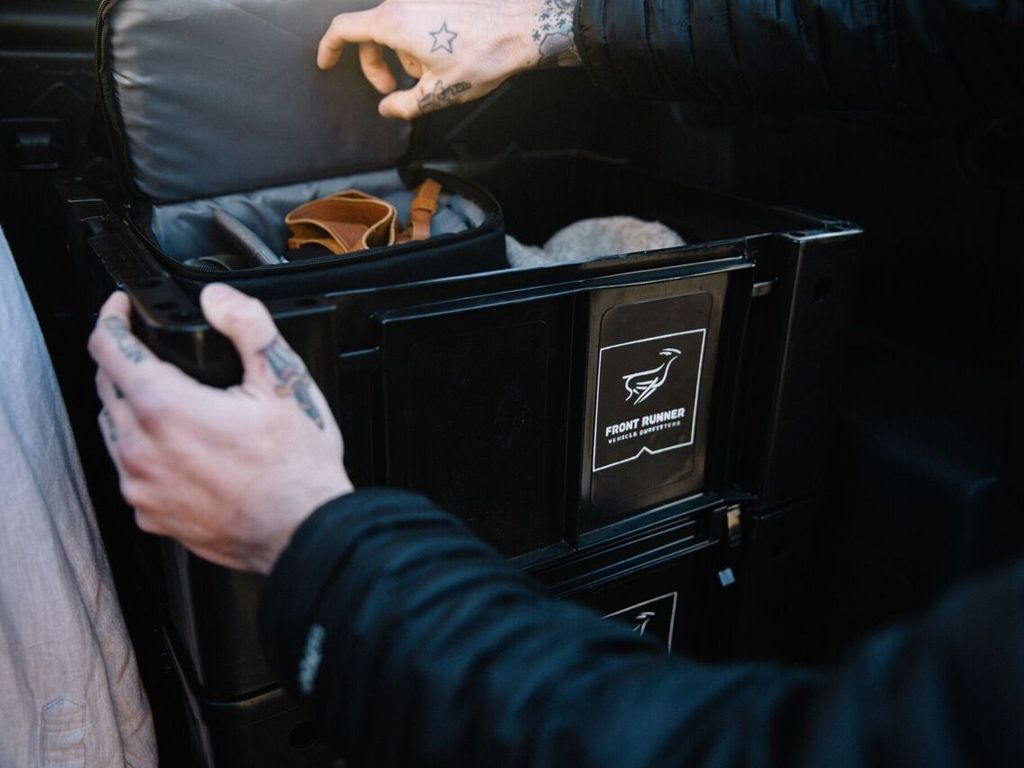 Caravan RV Camping Bundle Offerings:
Looking to upgrade your camping accessories? Or maybe you can't decide on just one Front Runner product? We've created Front Runner bundle offerings especially for our customers. Grab a rooftop tent with an extra tent cover, or create your perfect camping space with a rooftop tent and annex combo.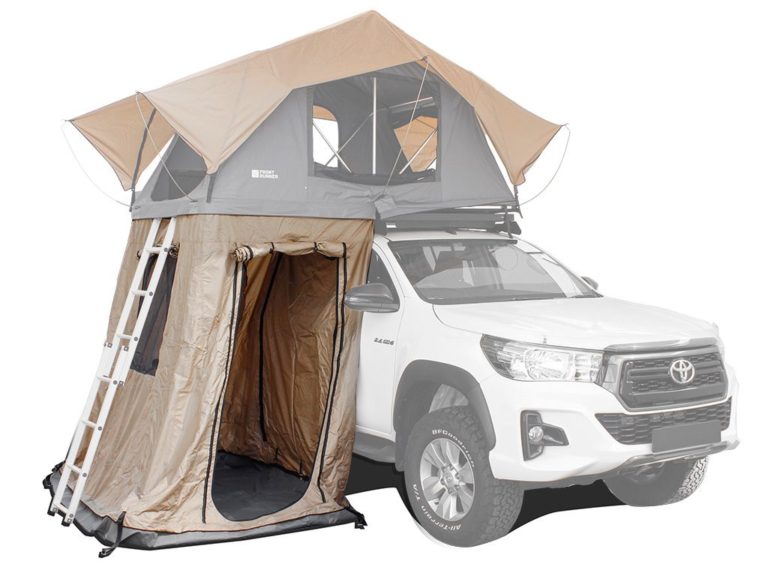 When you buy the Expander Chair, you can also get the storage bag to match - we've bundled them in a special Front Runner Expander Chair deal. Or make sure you and your travelling buddy are both sitting comfortably with the Expander Chair Pair, or add a bag in the Expander Chair Pair and Storage Bag bundle.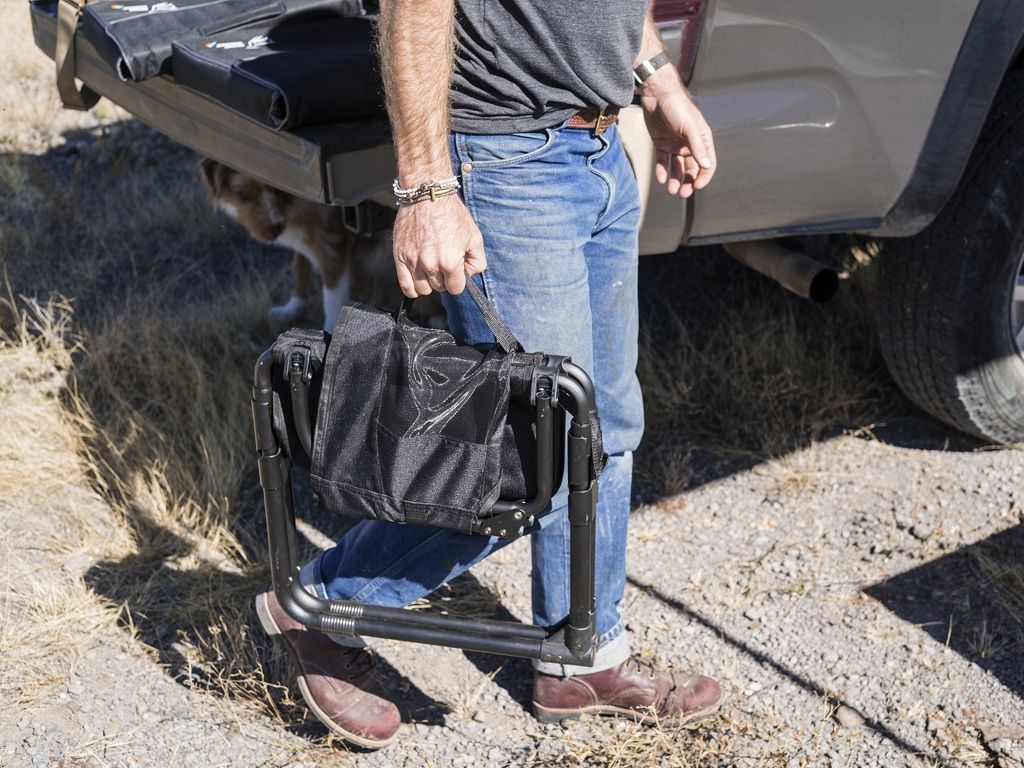 We also sell the Ford Ranger WildTrak Ute Rack and Wolf Pack Pro "Load and Lock" bundle, which includes the full-size rack that sits above your Ford Ranger Wildtrak's load bed, complete with the black tie-down rings. It also comes with Wolf Pack Pros storage boxes which stack securely in the cargo bed, and the brackets to help you quickly and easily mount or remove your Wolf Pack Pros in seconds. Alternatively, the Ford Ranger WildTrak Ute Rack and Wolf Pack Pro "Strap and Go" bundle comes with Front Runner Stracthits, which cinch down loads so you don't have to worry about gear rattling loose on bumpy roads.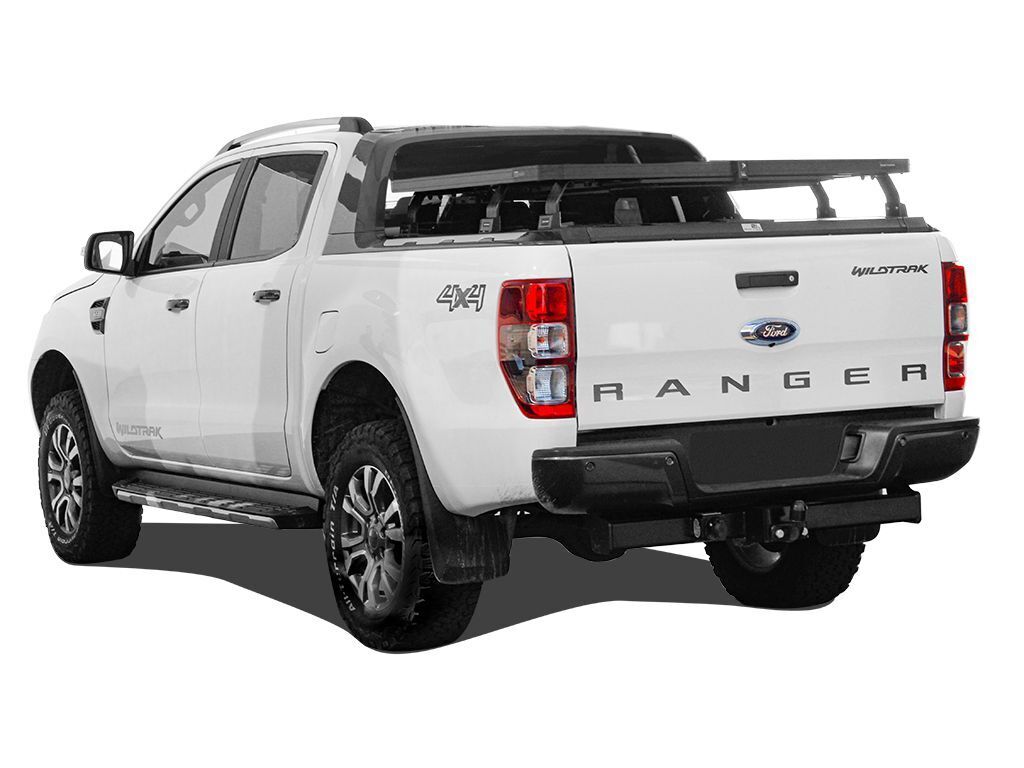 Warranty & Aftersales Support
You know you've found a great brand when they offer extensive warranties on their products - it means they have the confidence their products will last. That's why Front Runner offers a limited lifetime warranty* on all its roof racks, so long as it is fitted according to the brand's mounting system and installed according to instructions. The good news? They have lots of videos showing exactly how to install their products - so you can get it right first time!
Front Runner's other products have generous warranties too:
Roof Rack accessories and mounting systems - 3 years

Fuel tanks, tow bars, drawers and sliders - 2 years

Rooftop tents and awnings - 2 years

See Front Runner's full warranty statement here.
Ready to buy? Shop Front Runner's entire range here!


DISCLAIMER* Please note, this advice is general in nature and we strongly recommend consulting the product manual and where relevant, a professional installer.
---
Leave a comment