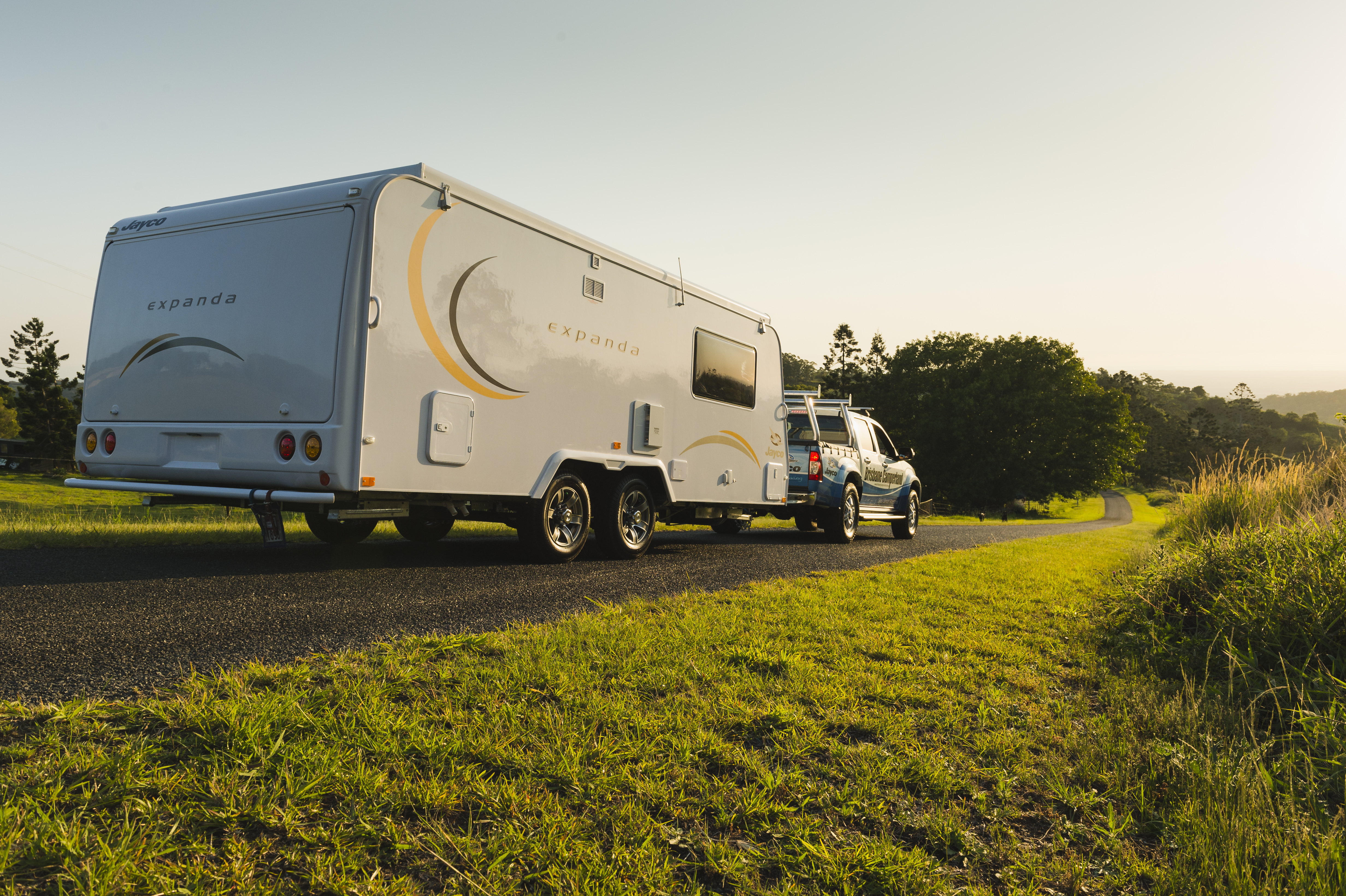 You've purchased your very first caravan, furnished it with all the requisite creature comforts and gadgetry, and are now looking forward to taking it out on its very first camping adventure. Except that you've never actually towed a fully loaded caravan down a bumpy country road before. Or any variety of road for that matter. And you're right – manoeuvring a caravan and towing vehicle isn't the easiest exercise, even for a moderately experienced driver. However, with the help of the right towing accessories and a little practice, you should be able to master the art of towing your caravan like a pro.
Complete the following 3 steps to make towing your caravan much, much easier.
1. Get the right towing accessories
This is an absolutely essential first step to expert towing. Skimping on towing accessories will not only set you up for a hard time on the road, it will also put your personal safety and the safety of your motor home at risk. Purchase a good quality towing hitch and supplement it with a weight distribution system, safety chains and preferably a sway control mechanism. Outfit your caravan with an independent braking system, and your towing vehicle with an appropriate pair of caravan towing mirrors. Ensure that your chosen towing accessories factor in your caravan's weight at full capacity. An incorrectly rated weight distribution or towing hitch can severely compromise safety and driving performance. While purchasing caravan towing mirrors, double check that you can see the entire length of your caravan in each mirror.
2. Load your caravan correctly
An aspect that is often neglected, your caravan's loading plays an important role in deciding the ease with which you can tow it. An incorrectly loaded caravan will tend to 'snake', or sway from side to side, causing your towing vehicle to do the same. To avoid this, place the heaviest items in your caravan over its axle. In terms of height, keep heavier items at the bottom, and gradually spread the rest out upwards and sideways. It is always recommended that you check the nose weight of your caravan after loading it, to ensure that it does not exceed 50kg for a total caravan weight of up to 750kg, and 75kg for heavier caravans.
3. Practice till you get it right!
There isn't a simpler way to say this. The more you practice driving with your caravan in tow, the better you'll get at it. Take your setup to an empty parking lot and practice driving forwards, turning and backing up. The latter can be especially tricky for newbies. Having your caravan turn right when you steer left in the reverse gear, and vice versa, can take some getting used to. Again, proper caravan towing mirrors can make the process a little simpler.
Following the above steps will boost your confidence and get you a step closer to caravanning off to a great summer holiday. There's a lot more to learn about towing like a pro of course, but as a general rule, the right towing accessories, coupled with the right attitude to driving, should have you well on your way.
DISCLAIMER* Please note, this advice is general in nature and we strongly recommend consulting the product manual and where relevant, a professional installer.
---
Leave a comment