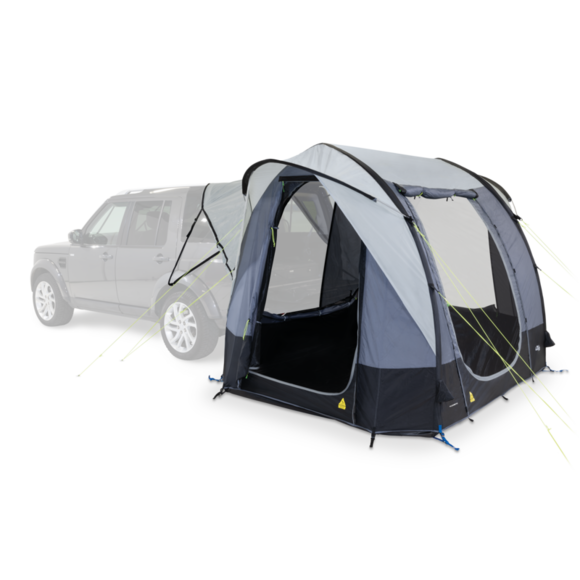 Using your Dometic Tailgater AIR Inflatable awning for the first time? Don't waste time trying to work out the best and fastest way to set it up.
We've got the lowdown from experienced campers who have done the hard yards for you, so you can spend less time setting up your camp and more time adventuring.
Step 1: Work out exactly where the awning is going to be in relation to your vehicle. Why is this important? Because the vehicle has to be reversed into the inflatable awning. This way you can easily drive away and leave the awning standing when you want to explore for a day.

Step 2: Lay out the awning and get the guy ropes ready for pegging. Peg the corners of the awning.

Step 3: Inflate the first AirPole, while your camping partner holds it up. The AirPoles are very quick and easy to inflate and deflate using the pump that comes included. Peg it upright.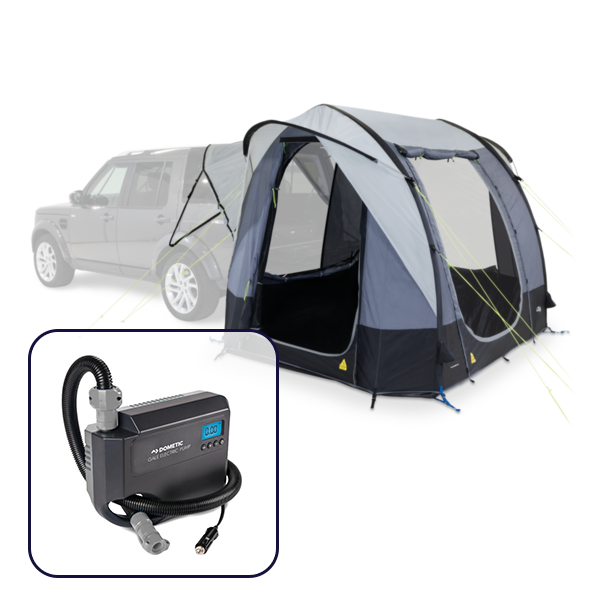 Step 4: Inflate the second AirPole and peg it upright. The inflatable awning should now be self-supported.

Step 5: Inflate the ridge AirPole, then unzip the side doors and secure the ridge pole.
Pro Tip: The doors are equipped with quality flyscreens on all three sides so you can enter and exit as you like.

Step 6: Time to peg out all the guy ropes.

Step 7: Unzip all remaining openings and install the eyebrow poles.

Step 8: Install the floor.
Step 9: Slowly and carefully reverse your vehicle into the car opening of the inflatable awning. Secure the car hood and skirt.

Now step back, grab a drink and enjoy!
When it's time to pack away your inflatable awning, follow these easy steps:

Step 1: Remove all hood and skirt attachments from your vehicle and drive the car a few metres away to create some space.

Step 2: Remove eyebrow poles, remove and deflate the ridge pole, and remove pegs so the tent collapses inwards.

Step 3: Throw the guy ropes into the middle of the awning and deflate the AirPoles.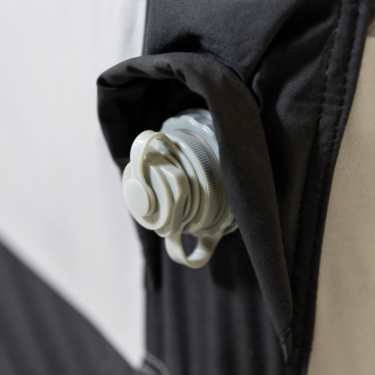 Step 4: Square up the material ready to fold and start by folding the car side to the rear. Then again, front to rear. The tent should now be proportional to the bag.

Step 5: Fold the ends to middle, and once more in half. Then roll, stuff and stuff some more so it fits into the bag.
Job done!
Do you have any tips on how to get the best from your Dometic Tailgater SUV Air Inflatable Awning? We'd love to hear them!
DISCLAIMER* Please note, this advice is general in nature and we strongly recommend consulting the product manual and where relevant, a professional installer.
---
Leave a comment