Evakool Infinity Fibreglass Portable Fridge Freezer
Need help? Click here:
Whats the difference between a Evakool RF and ED Series?
The original Evakool RF series has an externally mounted compressor, whilst the ED series has the compressor mounted inside the cabinetry like your conventional portable fridge. Both fridges are constructed with the same material with the same compressor and electronic management system.
The RF series advantage is that heat generated by your compressor is easily escapable as the compressor is mounted externally, whilst the ED series with the internally mounted compressor needs to be properly ventilated to achieve the same performance and power economy.
ED Series 85L Evakool Fibreglass Fridge Freezer (internally mounted compressor)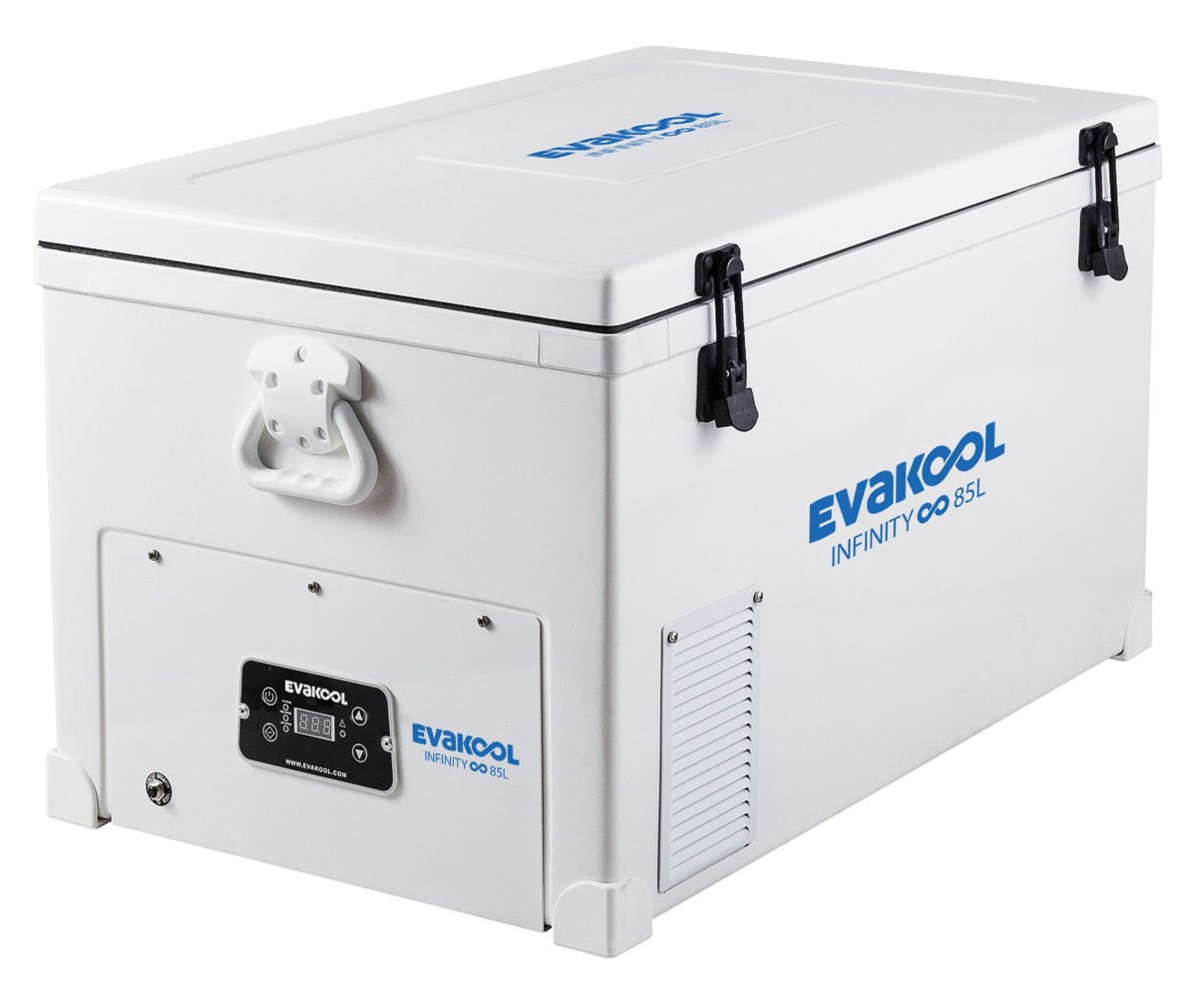 RF Series 40L Evakool Fibreglass Fridge Freezer (externally mounted compressor)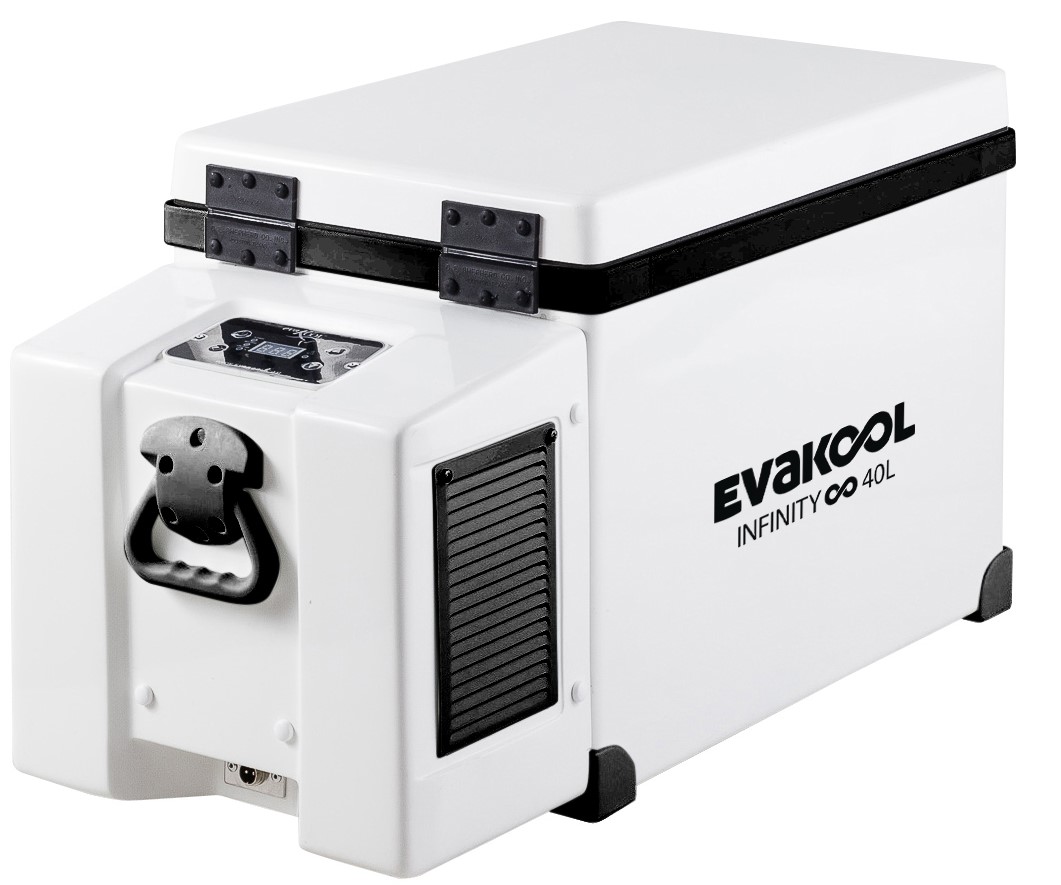 60L RF Series Evakool Fibreglass Fridge Freezer (externally mounted compressor)
To talk to the team about the best camping fridges online, contact the CRVC on 1800 787 278 (1800 RV PARTS).
Evakool RF / ED range
The Evakool Fridge, known as the RF or fibreglass fridge freezer is Evakool's premium offering when it comes to portable refrigeration. The Evakool Fridge was the first portable fridge freezer that Evakool worked on that was designed in house at their Sunshine Coast facility. This range brought in a number of features and benefits that have been copied and attempted to be replicated Australia wide. This basis for the wide range of Evakool camping Fridges was invented in house by Evakool's most experienced portable refrigeration technician who brings over 20 Years of experience in Australian refrigeration. This basis set the standard in Australian portable refrigeration for performance and reliability and has been leading the market since.
Evakool has not been sitting still, working hard to expand the range for customer requirements, increase the features and refine the base product. The fibreglass cabinet and full poured insulation starts the recipe, matched up with Evakool own EDC20 Compressor and fully digital electronics. Mix all those ingredients together and you get fantastic efficiency, simple and clear to use controls and the ability to freeze on Australia's hottest days.
The Evakool Fridge range also introduced an innovative feature, the dual zone. Utilising both direct and indirect cooling methods, with an adjustable divider between the zones; Evakool created the most efficient way to make a split fridge freezer, whilst still allowing a single large fridge or a single large freezer as required. This feature exists in the Evakool RF range from the RFE47-FF up to the RFB110-FF and the three ED models (ED45, ED65 and ED85). The recent and extremely popular ED85-FF has expanded on that even further on this by adding a third zone. This unit in standard configuration has a Fridge, Freezer and also a Dairy section, this increased flexibility has proven extremely popular and the ED85 has quickly become one of Evakool's most popular camping fridge freezers.
The Evakool Fridge, Australia's own portable fridge freezer range.
Read More...