---
90L Dometic 3-way Fridge - Model no RM2350
The Dometic RM 2350 is a high performance enhanced refrigeration system designed, tried and tested for a life on the road. This refrigerator uses Dometics futuristic absorption technology that delivers a whisper quiet, tremble free operation allowing total flexibility and satisfaction upon your travels.
The RM 2350 is one of the most efficient upright absorption fridge/freezers manufactured to suit the recreational vehicle industry on the market today. A clear visible, convenient fuel selection control panel enables the user to select their fuel required whether it being 12-volt DC, 240-volt AC or gas giving you the option to be able to travel wherever the heart desires. This model has incorporated the (MES) manual energy selection format allowing you to select the required setting for your application whether it be off grid where gas is your only option, 240-volt for staying at your favourite camp site with power available or DC 12-volt for those long trips to ensure chilled and refreshed condiments upon arrival at your favoured destination.
Features include a clear easy to use control panel, adjustable and removable shelving and magnetic locking door seals. The environmentally friendly CFC-free door panel is interchangeable, therefore maintaining a uniformed look with your interior layout. This 90 litre Dometic fridge/freezer also deliveres safety features such as an automatic flame failure safety device shutting of the gas if the flame is extinguished. So, if you're looking for a compact, efficient 3-way absorption fridge look no further than the Dometic RM2350.
Features
Flexible shelving options lets you remove and arrange as needed
Manual energy selection (MES) allows you to select between gas, 12v DC and 240v mains as needed
Magnetic door seals
User friendly control panel located at the top of the fridge
Door panel can easily be replaced to suit any internal decore
Automatic flame failure safety device to shut off the gas if the flame is extinguished
Lockable door
No interior light
Specifications
Total Capacity: 90 L
Total Storage Volume: 83L
Freezer Storage Volume: 11L
Voltage: 12v DC, 240v AC, and LPG 27mbar
Dimensions: 550mm (W) x 766mm (H) x 577mm (D)
Recess Required: 521mm (W) x 756mm (H) x 520mm (D)
Weight: 29 kg
Left or right hinged (comes hinged on the right hand side and can be reversed)
Input voltage: AC 230-240v
Input frequency: 50/60Hz
Rated input power: AC175, DC175
Input voltage: 12V DC
Gas pressure: 30mbar
Warranty: 3yr Manufacturer's Warranty
NOTE: additional 2yr extended warranty can be purchased through Dometic Care

NOTE: Door skin not included. Laminate or 3ply to suit RV interior is your choice to make.
Product PDFs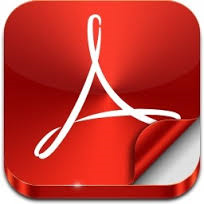 Installation & Instruction Manual
Not what your looking for? Feel free to browse the rest of our range of Dometic Fridges, 3 Way Fridges & Caravan Fridges - For any further infomation or to speak our fridge experts dial -1800 RV PARTS


90 litre fridge

By:

Michael Srdarev

on 1 May 2019

Brand new fridge delivered free and $200 cheaper than local shops.




(5)
3 way fridge excellent

By:

Kevin King

on 7 January 2019

Great fridge worked great on holiday




(5)
90L 3 way fridge freezer

By:

Lyn Cattle

on 26 December 2018

I have purchased a Dometic RM2350 3 way fridge freezer and am very happy with it. It works well.




(5)
dometic RM2350 90l 3-way fridge

By:

Peter Rehlaender

on 21 October 2018

great unit,price was good and when installed doesn't take long to reach temperature, I am in north Queensland and the tropical unit suits my requirements




(5)
happy customer

By:

Michael

on 31 August 2018

Excellent refrigerator and service from Caravan Rv Camping




(5)
Ask a Question or Submit an Answer to this Product
---
Q) We have an old 90 litre Electrolux fridge that is on its last legs, is the Dometic RM2350 a direct replacement for it?
A) The Dometic RM2350 is a direct replacement for a large number of the old 90 litre Electrolux range, there will be an identification plaque on the inside bottom left of the fridge that will give you the exact model of the fridge. Once identified you can contact one of our friendly staff on 1800 787 278 or sales@caravanrvcamping.com to determine the correct replacement for your application.
Q) The photo on your website indicates that the front of the fridge is silver in colour. We've seen one recently and it had a wood grain finish, are there different colours to choose from?
A) The Dometic RM2350 has the option to be able to install any colour door finish that you desire, Dometic has manufactured the fridge this way enabling the user to keep the front of the fridge uniformed with any existing internal decore. So, yes, the fridge is delivered with no front door finish and is silver in colour.
Q) We are wanting to purchase a new 90 litre 3-way fridge, everything the RM2350 provides suits our needs just needing to know if the door can be swapped around? Swing left hand opening and right-hand opening?
A) Yes, The RM2350 is provided with a reversible hinge kit enabling the user to swing the door from either side.
Q) Does the RM2350 come with everything we need for installing it into a new fit out?
A) The fridge comes with everything you need except for the door skin and the ventilation kit - Ventilation kit required is Dometic A1625 Vent Kit and will suit fridges up to 100 litres. If you're doing a direct replacement (replacing your existing fridge) you may not require this vent kit as you already should have adequate ventilation from the previous fridge.
---
We Also Recommend
---
You May Also Like
---
Others Also Bought
---
More From This Category