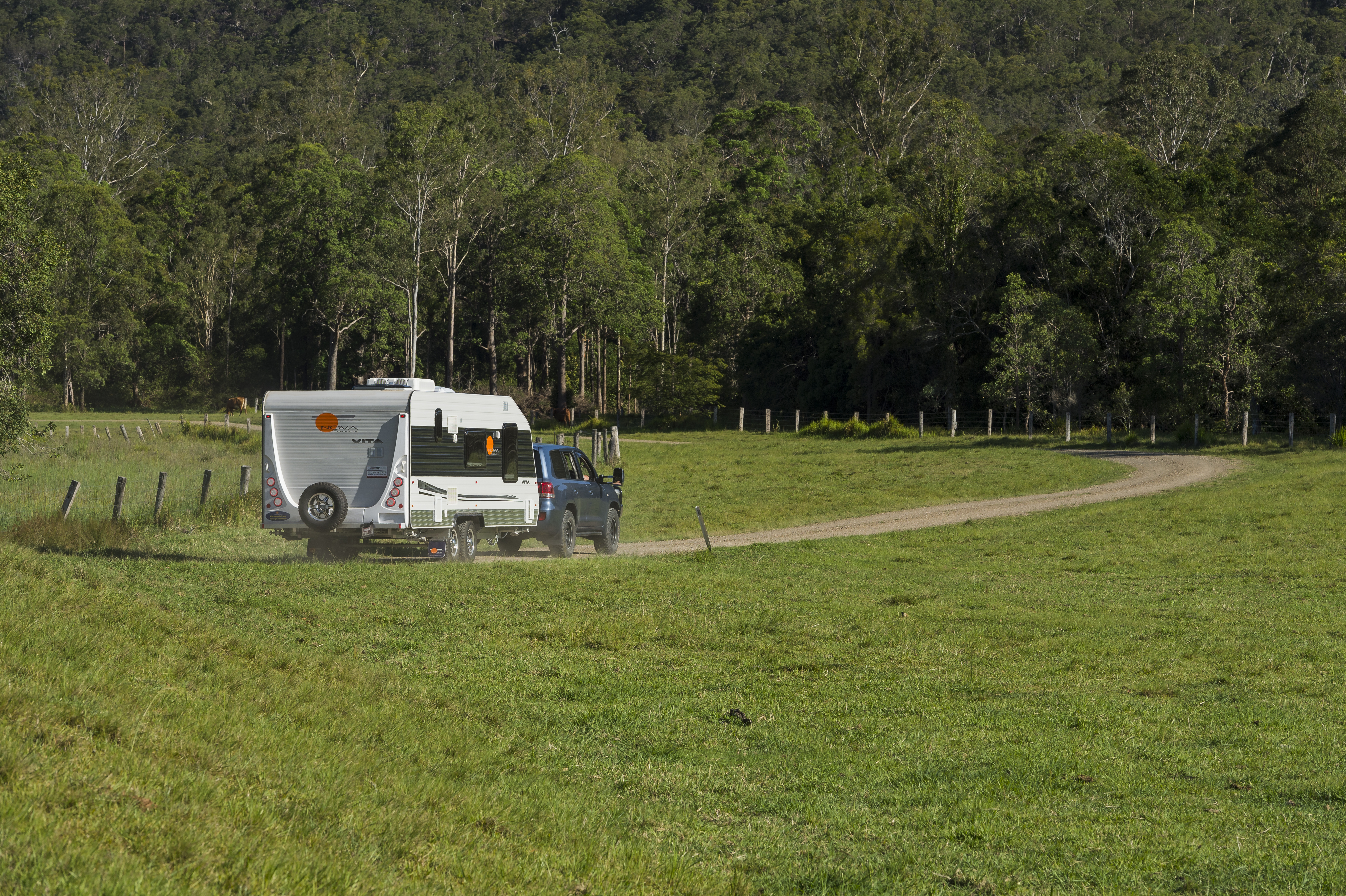 How do you stay connected when you're travelling off grid? Even if you're craving some undisturbed time in nature, you want the peace of mind of being connected…just in case.
From Cel-Fi to RV Wi-Fi, there are lots of options to keep you connected when you're in remote areas. Whether you want to stream movies or simply send a check-in message to tell people you are safe.
In this article, you'll discover the different types of mobile phone connectivity options so you can work out the best one for your next trip.
Pro Tip: If you are a serious off-grid traveller, investing in every option will make sure you can stay connected no matter what!
Let's dive in…
RV WiFi 4G:
Best for: When you want to use the internet outside of WiFi enabling facilities.
What Is RV WiFi?
RV WiFi routers have been developed especially for the Australian RV community to provide internet access on the go. They are optimised for the Telstra networks 3G and 4G data prepaid plans, though with the RV Wi-Fi+ you can choose your own provider and benefit from the best plan for you.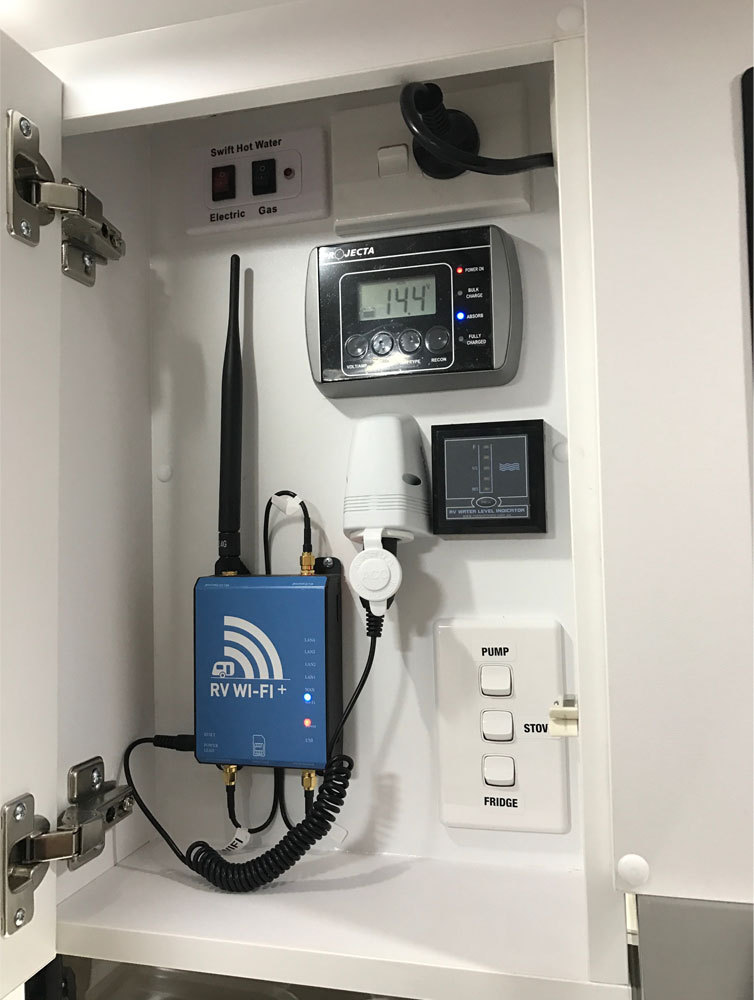 How It Works?
With RV WiFi, you can either use the pre-paid SIM in the RV WiFi unit, or you can insert your own SIM from your phone. You simply install the base unit, aka router, inside your caravan with an antenna on the roof. The base unit creates a hotspot so you can connect multiple devices to the internet at the same time, just as you might at home. You can also connect while you're on the move!
The best part is, you aren't limited to only using the WiFfi inside your caravan. It can also be used outside with the low-profile external antenna to extend the range.
RV WiFi 4G + High Gain Antenna:
Best for: When you want to extend the range of your signal acquiring capabilities in more remote areas and black spots.
How It Works?
Along with your RV WiFi modem, you can buy the High Gain Antenna. Install this towards the rear of your vehicle to still get coverage when there are known black spots and low coverage areas.
The High Gain Antenna won't increase the Wi-Fi speed – only the range.
RV WiFi 5G
Best for: Taking advantage of 5G networks and improving your existing 4G coverage.
How It Works?
The newly released in 2022 RV Wifi 5G has been designed using the MIMO router for optimum 5G speeds and greater 4G speeds to the standard 4G RV Wifi. It is equipped with more antennas and when purchased through Caravan RV Camping it also includes a new and improved external antenna. The RV Wifi 5G is a great addition to your camping and caravan needs, it improves the coverage of Wifi around your campsite as well as improved coverage in your tow vehicle while driving.
RV WiFi + High Gain Antenna + Cel-Fi Go:
Best for: When you want faster speeds and increased signal strength.
What Is It?
If you want more connectivity AND faster internet speeds, add Cel-Fi to your set-up. Cel-Fi is a signal booster and can increase signal strength by 65 dB when moving and 100 dB when stationary.
Think of it as a 200% increase in strength.
Signal boosters are banned in Australia since unauthorised boosters can interfere with the operators' signal BUT Cel-Fi is legal. The company has been given permission and is designed to use the signal of Telstra or Optus.
How It Works?
Cel-Fi GO has two modes of operation – Mobile and Stationary – so you can use the internet while your caravan is on the move AND when at camp. Other Cel-Fi models don't have a Mobile mode. This is the best way to address the challenge of finding cellular coverage on the move.
Cel-Fi takes the existing signal and amplifies it by 2 to 3 bars in stationary mode and about 1 to 2 bars in mobile mode.
It's also important to note that Cel-Fi is operator specific and can only be purchased and used on the Telstra or Optus Network.
When you pick the Telstra bundle or Optus bundle, you get the Cel-Fi GO smart signal repeater, along with the RV WiFi modem. Alternatively, you can simply purchase the Cel-Fi Optus or Cel-Fi Telstra repeater.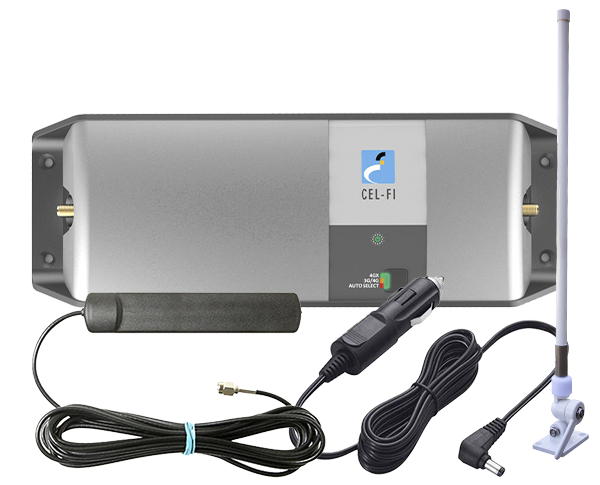 Remember to register your Cel-Fi before use.
You now know the best ways to maintain mobile phone access while off-grid – do you now have all the appliances, electronics and accessories you need for your travels? Shop our latest sales here!
DISCLAIMER* Please note, this advice is general in nature and we strongly recommend consulting the product manual and where relevant, a professional installer.
---
Comments (1)
RV WiFi + High Gain Antenna + Cel-Fi Go:

Hi are you to provide a cost for the complete package (RV WiFi + High Gain Antenna + Cel-Fi Go:) as we visit an area frequently (Tiaro Qld) that has at best 1bar (Telstra). On a side note what is the power connection and power draw?

By:

Brendan Freshwater

on





www.caravanrvcamping.com.au Response
Hi Brendan, thanks for contacting us. We will reach out to you via email with some advice for your application
---
Leave a comment