Truma
Author: Renee Napthali Date Posted:17 June 2016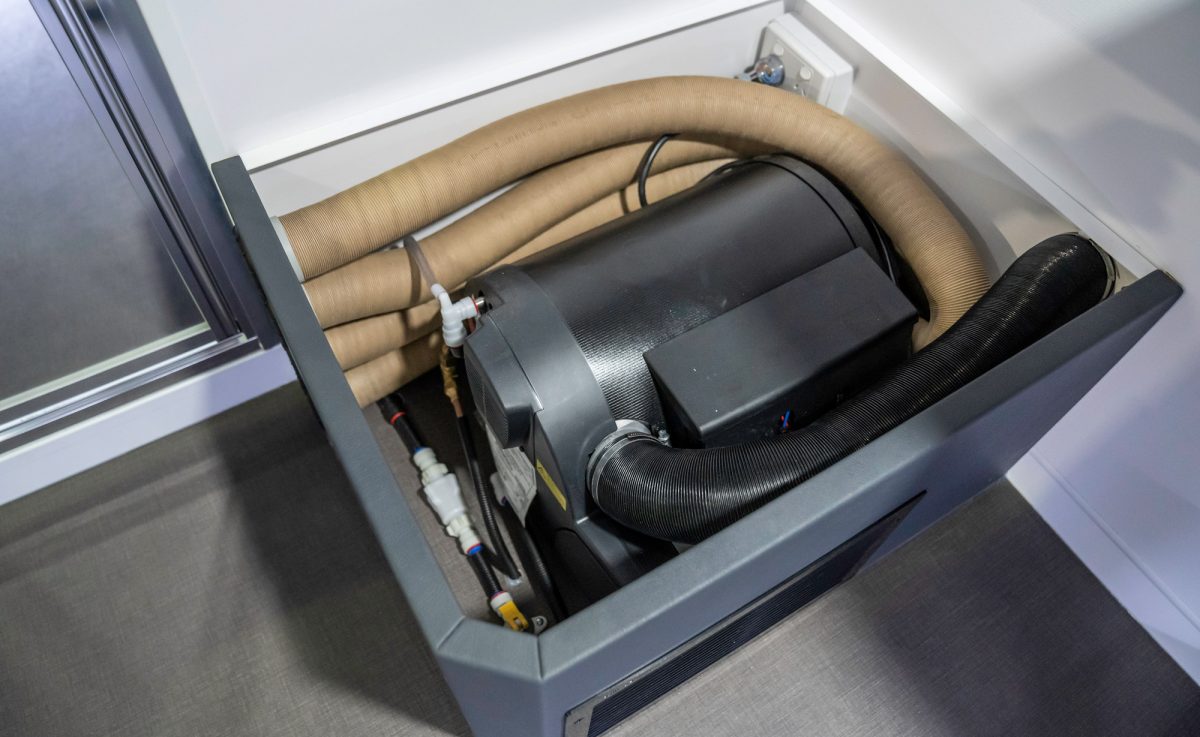 To help guide you along your purchasing endeavor, we have compiled a brief article describing a few of the most popular Truma models currently available on the market.
An Introduction to Truma Caravan Heating Units
With technology that is constantly increasing, campers are no longer limited to heating both air and water with different technologies.
Multi-functional units are becoming increasingly common and are great, versatile tools to help you easily achieve a bit more of that comfort of home.
As experienced camping enthusiasts, our friends over at Caravan RV Camping know that picking the right heating unit can be difficult task, made no easier when multi-functional systems are thrown into the mix.
Customer Favourite
Although Atwood and Suburban have both been praised for their reliable water heating systems, the Truma product range goes beyond the offerings of both and tends to be an undeniable fan favorite in regards to quality heating.
Who is Truma?
Founded in 1949 by Philipp Kreiss, the Truma brand is famous for supplying the camping industry with extremely convenient caravan and RV accessories.
Currently operated as a family-run business in the heart of Putzbrunn (near Munich), the Truma company continues to conduct international business from their single, traditional, local source.
Most recently, on June 26th of 2015, Truma was officially recognized for their steady innovation, being awarded the Medium-Sized Company Innovation Prize during the renowned Mittlstand Summit held in Germany.
Although Truma manufactures various accessories, such as caravan maneuvering systems, their high-performance heating units are what truly makes them stand out amongst the crowd.
A Few Truma Heating Lines
As mentioned, versatility and multi-functions have become extremely popular in the caravan industry and, as such, have been skillfully incorporated into Truma's high-quality product line.
Truma Combi Heaters
Truma Combi heaters specifically provide you with both water and air heating capabilities and can be operated via a variety of methods (including gas, electric, diesel, or both).
The current most popular Combi model is the Truma Combi 4E.
Truma E Line Heaters
Geared towards a variety of uses, including acting as an auxiliary heater in a larger caravan, Truma's E Line Heaters are advanced for current market standards.
The most popular model, the Truma E2400 is actually advertised as the "most compact liquid gas warm air heater" available now.
Truma Boiler Systems
Truma Boiler Systems provide maximum user flexibility, being engineered with standard gas functioning and an additional, optional electrical element.
The Truma AquaGo, the most popular Truma water system currently available, includes features such as extremely short heating times, high-power heating (at 1500W), and a resilient stainless steel tank.
Truma Air Conditioners
Truma air conditioners are renowned for their combination of extreme efficiency and unseen cooling capabilities.
The Aventa, advertised as "the undisputed star of roof-mounted air conditioning systems", boasts a cooling ability of 2400W in a sleek, 28-kilogram design.
For any questions regarding Truma heating systems or caravan camping, in general, please feel free to contact our friends over at Caravan RV Camping directly at 1800-RV-PARTS.
With over 40 years of experience in their field, they are trusted and reputed sources within the Australian caravanning industry.
---
---