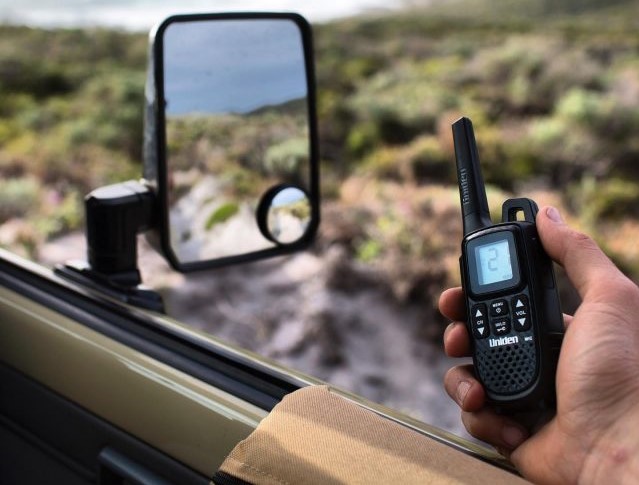 A UHF radio is one of the first pieces of gear any 4WD adventurer should buy before they head off into the wilderness. Whether you're staying in touch with your crew, navigating tough sections of track, or calling for help to get out of trouble, don't risk travelling without a UHF radio.
Let's face it, the best adventures are where there's no mobile phone coverage. That's why a UHF radio is essential. It lets you communicate across considerable distances without begging your phone for a solitary bar of 4G! We're talking about an area of 5 to 8km, more if you're on higher ground.
The reality is, a UHF radio is a non-negotiable. But which one should you buy for your 4WD?
What's Your Budget?
UHF radios range from $289 anywhere up to $700. So, make sure you have a budget in mind before you start shopping. Match the price with what you want it to do. For remote touring across Australia, you want a UHF radio with extreme reliability.
Don't go for cheap, no-brand models. These won't come with the warranty and support you need, and may have unapproved power supplies and features. No name radios won't have ACMA approval, which means they cannot legally be used in Australia. Instead, look for a common, trusted brand like GME and Uniden.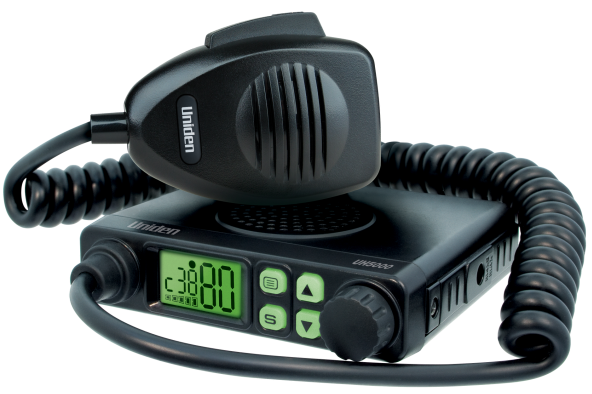 Fixed Or Handheld?
There are two types of UHF radio: a hand-held unit or a fixed, in-vehicle mounted unit.
A hand-held is a simple all-in-one unit that's separate from your vehicle. It uses either disposable batteries or rechargeable batteries.
In-vehicle set-ups are permanently fitted to your 4WD and powered by the vehicle battery. They must have an external mounted antenna too.
For 4WD adventures, we recommend an in-vehicle UHF radio for better range, thanks to the external, high-gain antenna and continuity of power, as they're hard-wired to the vehicle.
On the downside, you can't use the unit if you get out of the vehicle, they are more expensive and you may need to avoid multi-level car parks if you don't want to damage your antenna.
UHF Radio Or Satellite Communicator?
The alternative to a UHF radio is a satellite communicator. Where a UHF radio is ideal for short-range communication between vehicles and/or hand-held radios, a satellite communicator is for long-range communications, such as with people back home or emergency services.
They are ideal if you just need to reassure friends and family you are okay and have the backup of an SOS solution in case of an emergency.
Where UHF radios don't need a license or subscription to access the network, satellite communications require a subscription to a specific satellite network, depending on the device.
For example, Garmin's inReach satellite communicators enable 2-way text-based communications from anywhere to anywhere on earth. They tap into the Iridium satellite network which provides 100% global coverage. You can send and receive text messages, track and share your journey and, if necessary, trigger an SOS alert.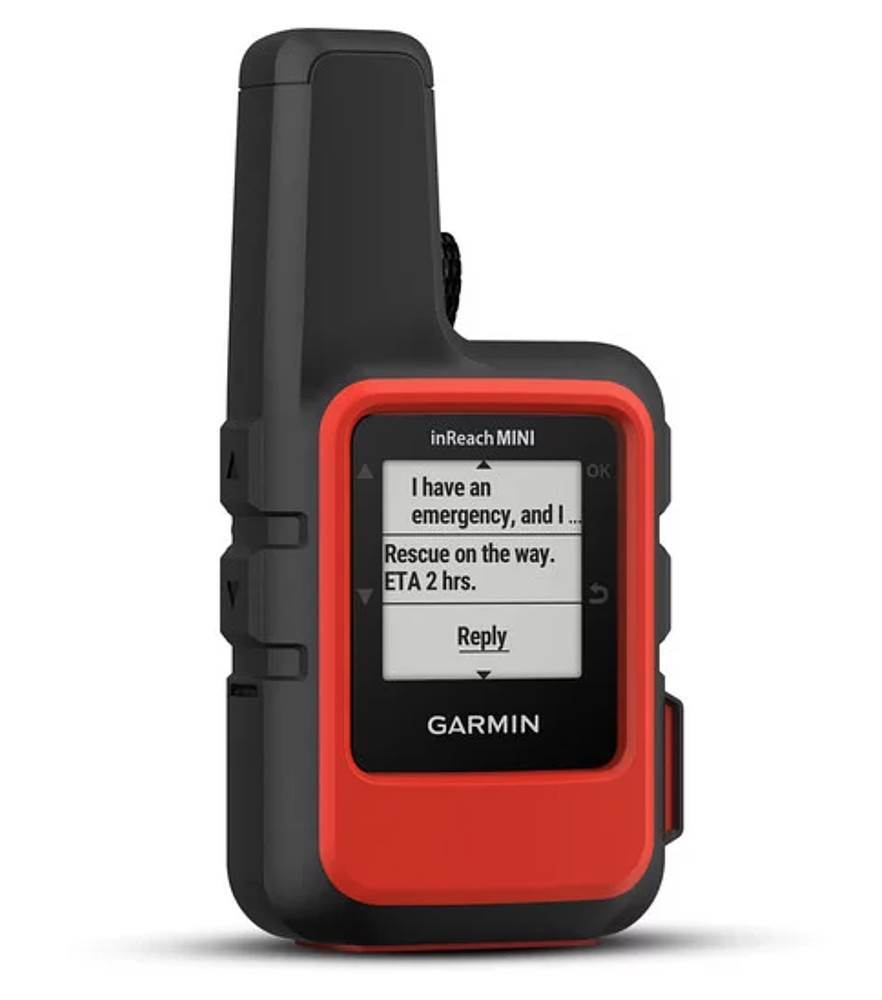 However, to access the Garmin Iridium satellite network, you need an active satellite subscription directly from Garmin – which you must buy separately from the handheld device.
What To Look For In A UHF Radio
Australian Approved – Make sure the UHF radio is programmed with Australian channels, meets legal requirements and is C-tick rated. The C-tick mark is for products that comply with EMC (electromagnetic compatibility) standards. Whichever unit you buy, make sure it has approval for use in Australia with a Regulatory Compliance Mark (RCM). Some imported UHFs are illegal for use in Australia as they may interfere with the emergency call service.
IP Rating – Look at the IP rating of handheld units. Some models are waterproof and dustproof models, which is ideal for 4WD adventures.
Product Support – Look for a brand that offers good after-sales support and warranty, like GME and Oricom which both offer a 5-year warranty.
Output Power – At a minimum, you really want a 5-watt unit for the best coverage.
Special Features – Depending on your needs, you can find features such as instant replay functions to record your transmissions, dual speakers with smart microphone technology, smart keys to toggle between features, and colour LCD Screens.
It comes down to what you want to spend!
How To Install A UHF Radio
A UHF radio needs to be permanently mounted in your car and connected to a power source of either 12V or 24V.
No matter which one you buy, all require a UHF antenna, which you may need to purchase separately if it is not included in your kit.
Vehicle-mounted UHF radios benefit from being wired up to a larger antenna as this can greatly increase range and use, while also meaning it's connected to the vehicle's power supply.
Shop our range of UHF radios today.
DISCLAIMER* Please note, this advice is general in nature and we strongly recommend consulting the product manual and where relevant, a professional installer.