Evakool Elite Fridge Range
The new Elite range from Evakool feature a black cabinet design and separate freezer draw for easy access.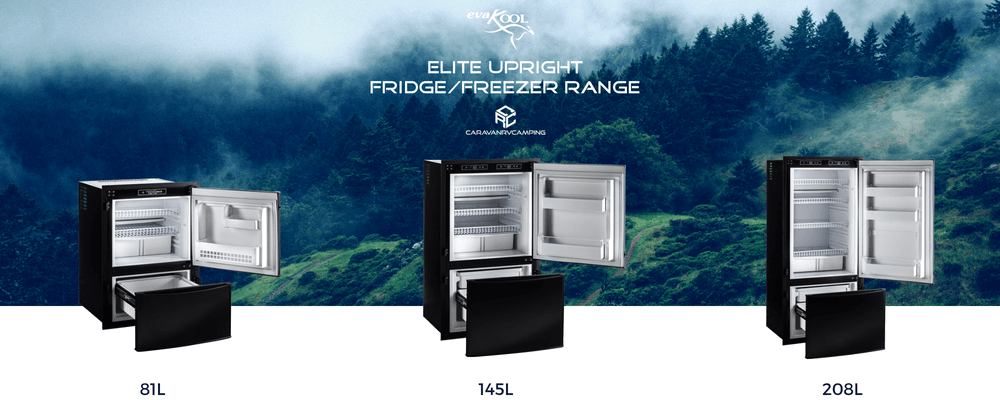 Evakool Elite Caravan Fridge Range
Evakool latest release in the area of caravan refrigeration is the Evakool Elite Upright range. Building on the widely accepted and requested Evakool Platinum upright fridge freezer range, performance was the priority when this range was first conceived. Combining the renowned Secop 2.5 Compressor, Evakool uniquely added a second Compressor, one for each section, giving both the EL145 and EL208 units the ability to be cooling both compartments at the same time as required. This amazing dual cooling solution means both power, efficiency and reliability just not found elsewhere. Evakool then continued with this theme and insured Evakool's corner stone, thick and high quality foam was again utilised to the greatest degree. Then added to this was digital controls, removable shelfs with travelling returns, upgraded off road hardware, reversable top door and the unique easy access freezer draw.
Evakool Elite range is both stylish and modern in a sleek black finish whilst still combining Evakool amazing ability to offer both cooling performance and power efficiency in the same unit. With 3 different models available, Evakool has your 12v caravan fridge freezer needs covered.
Read More...