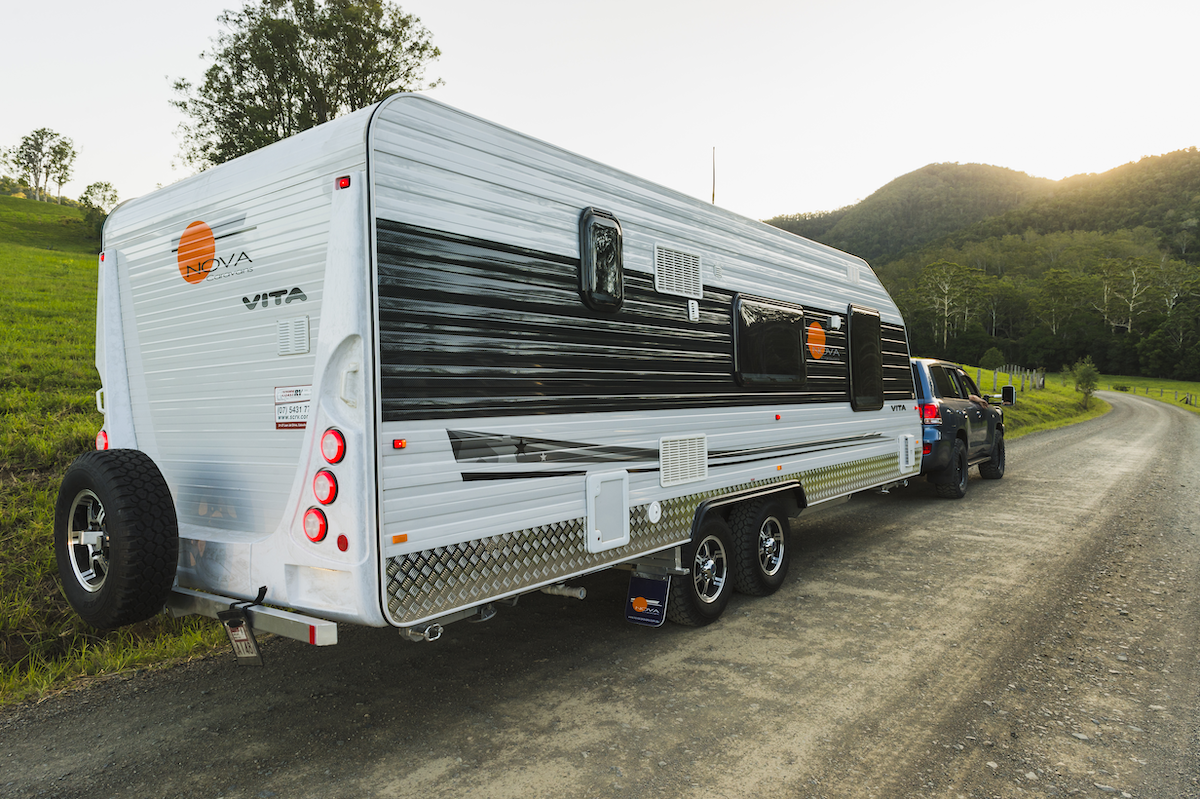 Although you're on holidays, accidents still happen. But when it comes to caravanning, some of these accidents are completely avoidable with the right caravan safety tips.
Whether you're a new vanner or a seasoned pro, we've got the lowdown on things you should do to stay safe on your trip, while driving and parked up.
Here Are Our Top Tips For Caravan Safety:
Driving & Towing:
Driving and towing a caravan has been subject to regulations for decades. And there's a good reason: between 2014 and 2018, there were 239 crashes involving a vehicle towing a caravan on NSW roads alone. These crashes resulted in 12 fatalities and 120 serious injuries. That's only in New South Wales.
To stay safe on the roads, here are a few of the top regulations to follow:
Brake controllers:
Travelling around Australia, if a trailer has a Gross Trailer Mass (GTM) of more than 750 kilograms, it must be fitted with an independent braking system. The requirements of these depend on the weight of the trailer.
For example, a caravan weighing between 750kg and 2000kg GTM requires wheels of at least one axle to have a braking system. You can also have hydraulic over-ride brakes.
Does your caravan weigh more than 2000kg GTM? You must have a braking system on all wheels. Should the van become detached from your tow vehicle, your braking system should have a break-away capability. In other words, it must be capable of automatically engaging and remaining engaged for at least 15 minutes.
For NSW registered vans, your tow vehicle needs to be fitted with a visual or audible signal telling you (the driver) whether there's enough power in the battery to power the break-away system.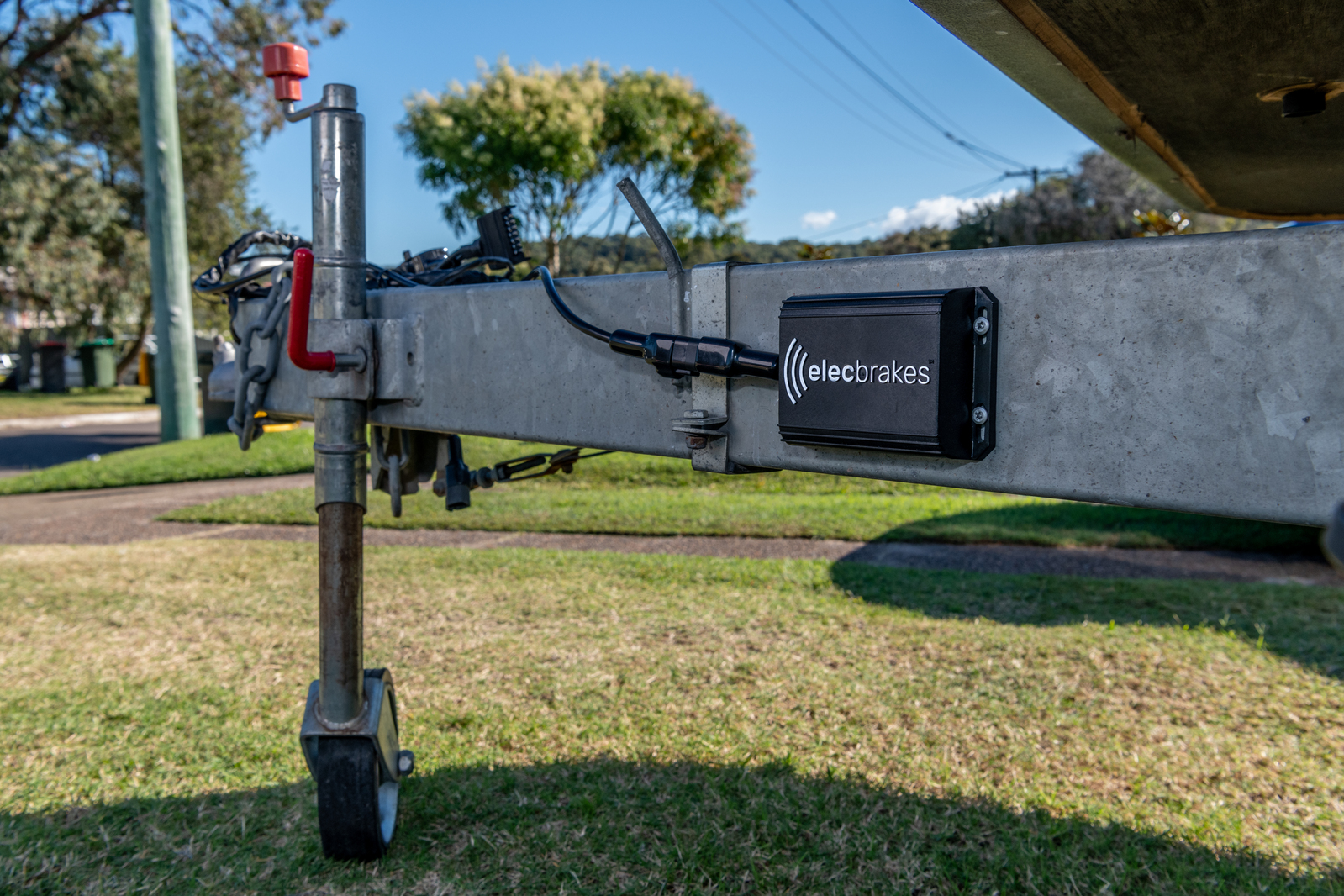 Know Your Towing Capacity:
This is caravan safety 101. Before you buy your caravan or tow your van with a different vehicle, consider whether your towing vehicle is properly equipped to safely tow your van. You should find out the towing capacity of your towing vehicle, as specified by the vehicle manufacturer, AND the maximum carrying capacity of your caravan, which is the aggregated trailer mass (ATM) specified by the caravan manufacturer.
The loaded mass of your caravan (when packed and ready to go) must not exceed the following:
Rated capacity of towbar and tow coupling

Maximum towing capacity of the vehicle

Maximum fully loaded carrying capacity of the caravan (Aggregated Trailer Mass – ATM)

Maximum rated carrying capacity of your tyres.
Here's a quick reminder of the terminology:
Aggregate trailer mass (ATM) is the maximum your caravan is allowed to weigh on its own (tare weight plus payload)

Gross trailer mass (GTM) is the maximum weight the caravan's wheels can support when coupled to a tow vehicle.

Gross Combined Mass (GCM) is the maximum total weight of the fully loaded vehicle and caravan.
Doing the Speed Limit:
In most Australian states and territories, you can legally tow a caravan up to the posted speed limit.
The two exceptions to this rule are:
New South Wales: Caravan/tow vehicle combinations with a Gross Combined Mass (GCM) greater than 4500kg are restricted to a max of 100 km/h, or the posted speed limit.

Western Australia: 100 km/h speed limit for any light towing combination, including caravans. So, if you travel at 110 km/h in a 110 km/h zone, you're 10 km/h over the caravan limit.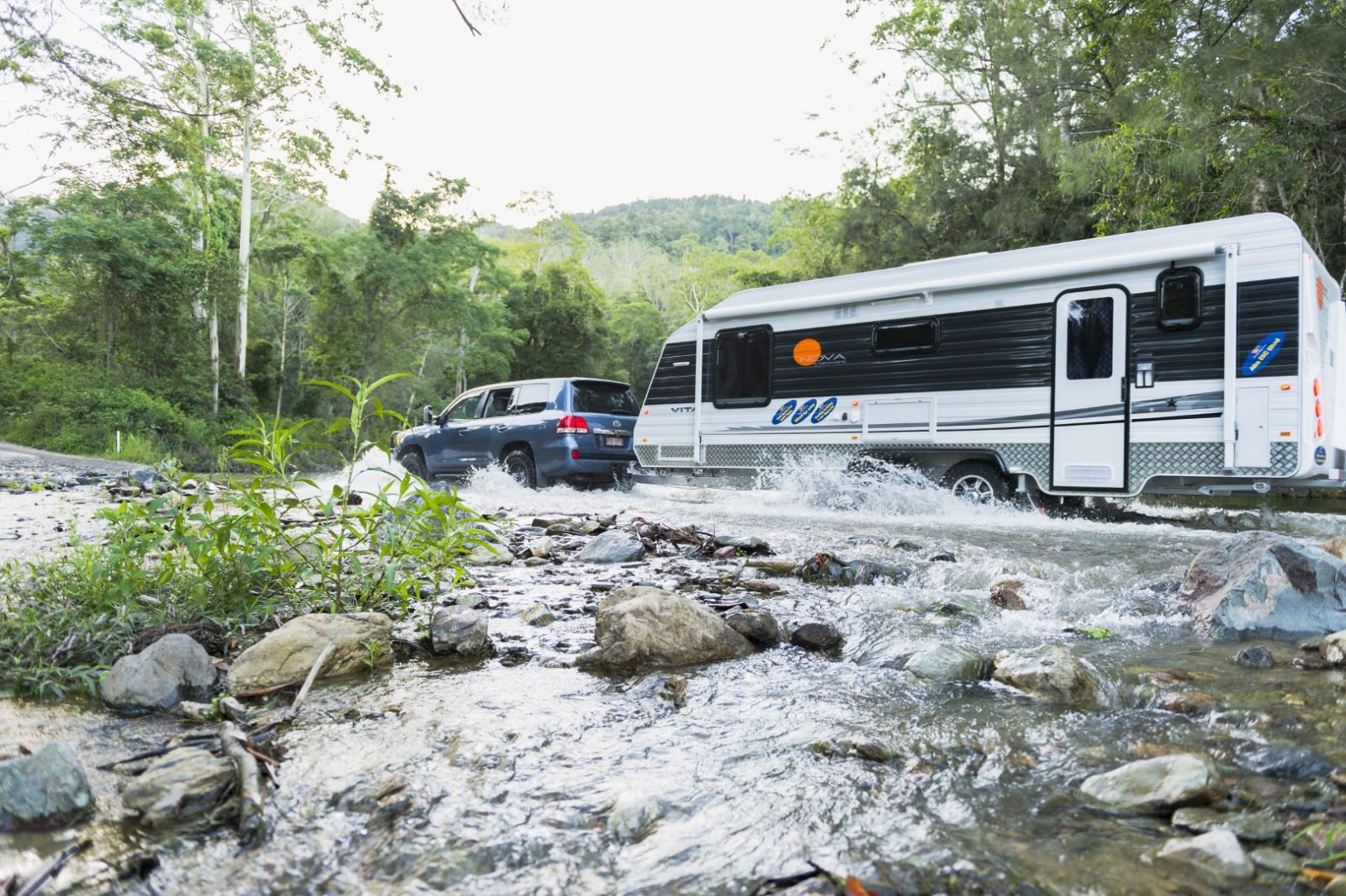 Pro Tip: Drive to the conditions and your experience. So, just because you legally can travel 100 km/h doesn't mean it's safe to if the conditions are wet and you have never towed a caravan before.
Towing Mirrors:
You should be using tow mirrors on your vehicle to drive safely. In fact, there are few legal exemptions to this rule.
Let's explain… the field of vision provided by your vehicle's external mirrors must meet the standard set down in Australian Design Rule 14/02 – Rear Vision Mirrors. When a van is hitched up, it's very unlikely that your standard vehicle mirrors provide this. If police find you, they can and probably will) fine you. That's a travel expense you don't want to budget for!
Here's another fact: it's actually illegal to drive with your tow mirrors still attached when your trailer is not. It probably breaks the 'over-dimensional' rules set down in the ADRs.
Need to buy new towing mirrors? Check out the twinpack and extra wide towing mirrors from Milenco.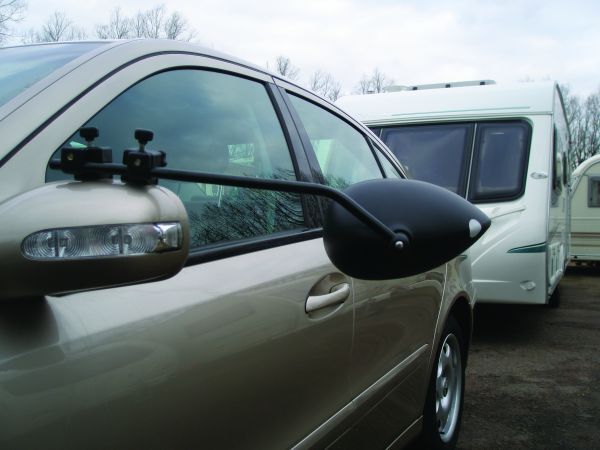 Pro Tip: Test out your towing prowess with a few short trips first, then gradually increase the distance travelled before you venture off on a long trip. This helps you get familiar with the rig, know how the weight of the van feels while driving, and try driving in different conditions.
Maintenance:
One of the best caravan safety tips we can give you is to spend time on caravan maintenance. Ensure everything in your caravan is in top-notch condition before you go anywhere. Check your tyres, suspension, brakes, and ensure there are no gas leaks.
Tyres:
All tyres on a caravan must be the same. Check they have good tread and there are no cracks in the sidewalls. Always maintain tyre pressures to at least the recommended pressure by the caravan or tyre manufacturer.
Before you set off and while you're travelling, it's essential that you check caravan tyres regularly. If they've been sitting idle, exposed to weather or rough conditions, tyres can quickly deteriorate.
Before moving your caravan at any time, use the quick caravan safety checks:
Check the coupling electrical connection and chains are properly located and fully secure.

Disconnect all power, water and waste water services.

Double check that the gas bottle is turned off.

Ensure all windows, cupboards and other loose items are secure and fastened.

Raise the parking legs fully.

Remove the step and jockey wheel.
Security:
Whether you're parked up in a holiday park, a free camping site or in town for lunch, it's important to keep your valuables secure. Not only should you keep your caravan locked, but you should also take extra precautions with these caravan safety tips:
Windows, Hatches & Seals:
Replace any broken or damaged windows, hatches and seals to prevent anyone breaking in. As a bonus, it also prevents water leaks and damage if you happen to travel through bad weather (which is pretty likely at some stage!).
Alarms:
If you want to take your security to the next level, we recommend installing an alarm in your caravan to warn off any light-fingered intruders.
The WiTi Anti-theft alarm is Australia's most advanced Anti-Theft system for caravans and trailers that are fitted with electric brakes. It's super sensitive to movement. In the event of a break-in or theft, the alarm will sound, lights will flash and brakes will lock to immobilise the caravan.
If that sounds a bit too advanced, the Milenco 12V caravan remote alarm is a great entry-level system.
Fire Safety & Injury:
Gas:
We've said it once, and we'll say it again: before you set off on any trips ensure there are no gas leaks. Check your gas bottle, fittings and connections, then check them again. To do this, put some soapy water in a spray bottle, turn on your gas bottle and spray the valve, regulator and hose with the soapy water. Bubbles will form anywhere there are leaks. If you're unsure, ask a licensed gas fitter to inspect it for you.
Fire Extinguisher / Blanket:
No matter how many caravan safety checks you do, accidents will happen. So, always carry some fire extinguishers and fire blankets in your van. Make sure you know how to use them too.
You should also install a smoke alarm, preferably closest to the sleeping are of your caravan.
First Aid Kit:
It's not just your caravan you need to think about – always hold a fully stocked first aid kit on board in case of personal injuries. Check out these caravan first aid safety packs, including a fire extinguisher and fire blanket.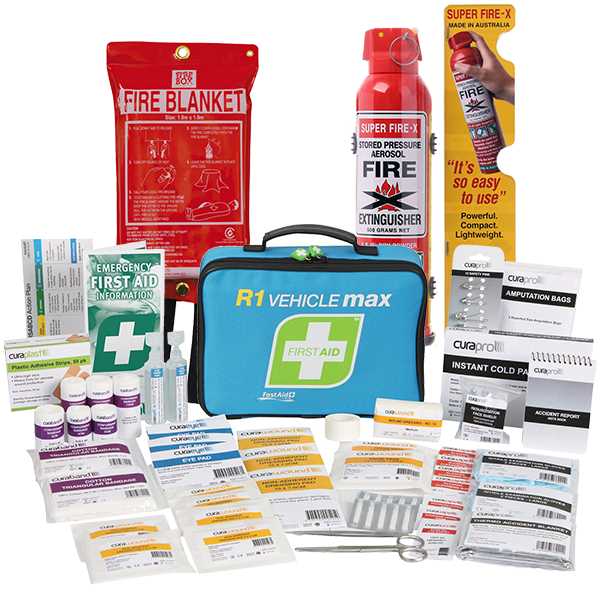 Ready To Roll
Once you know how to safely use and drive your caravan, it's time to explore! If you need to stock up on any of the safety items we've mentioned above, take a look at our online store before your next trip.
DISCLAIMER* Please note, this advice is general in nature and we strongly recommend consulting the product manual and where relevant, a professional installer.
---
Leave a comment