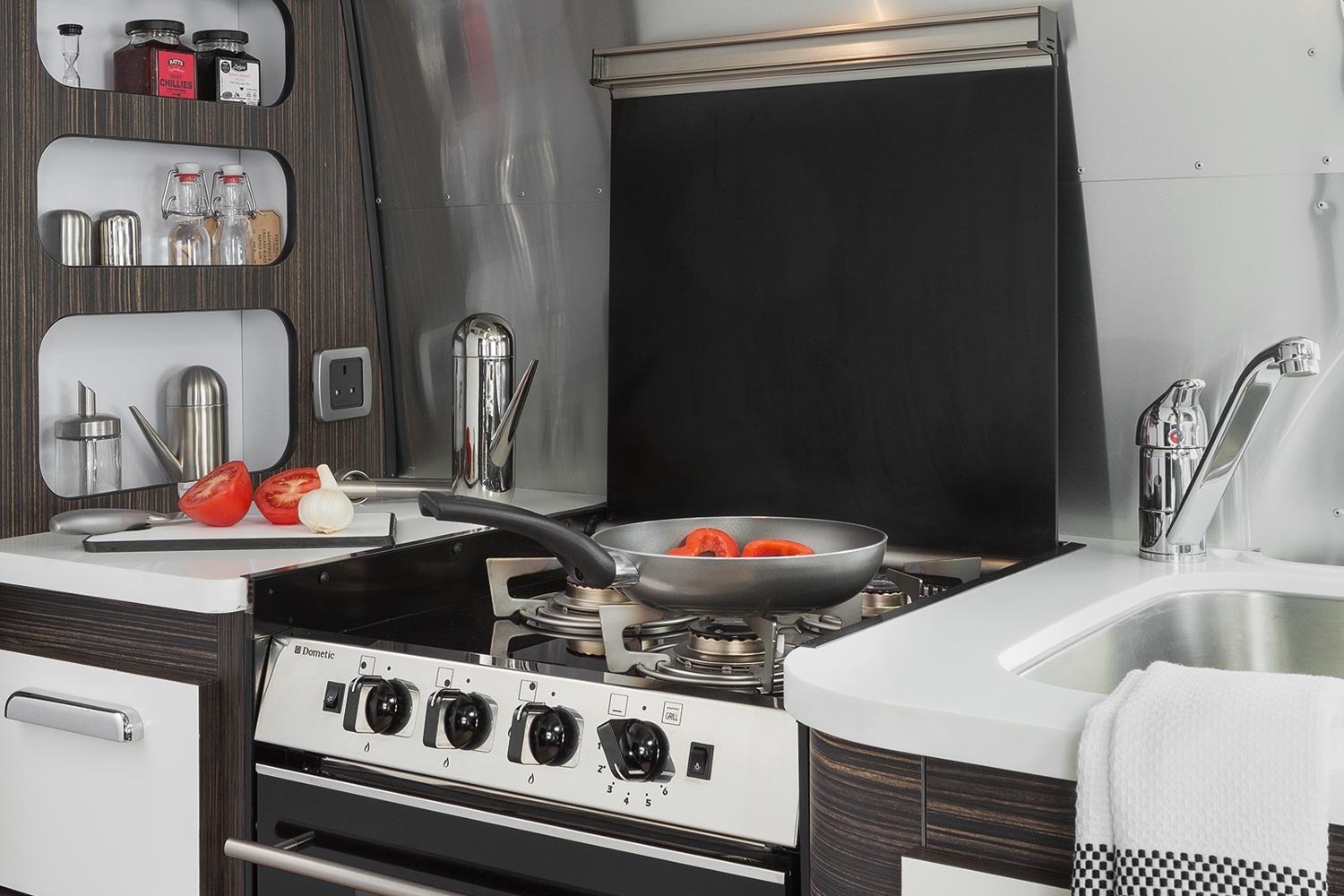 Cook up a storm while on the road with a caravan cooktop. Whether you're a wannabe MasterChef or a one dish wonder, a caravan cooktop is an essential cooking tool for every adventure. The big question is: which caravan cooktop do you choose?
Use our caravan cooktop buyer's guide to narrow down your options:
Types Of Caravan Cooktops
These days, there are lots of different caravan cooktops to choose from:
Work out what you want from a cooktop before you start shopping.
Do you need to maximise space in your caravan? Look to a combi option, like a cooktop and grill or cooktop and sink such as the Thetford 353 Combination Unit. It comes with a three burner stove and the option of a left or right handed sink.
Want to keep it simple? Go for a cooktop only.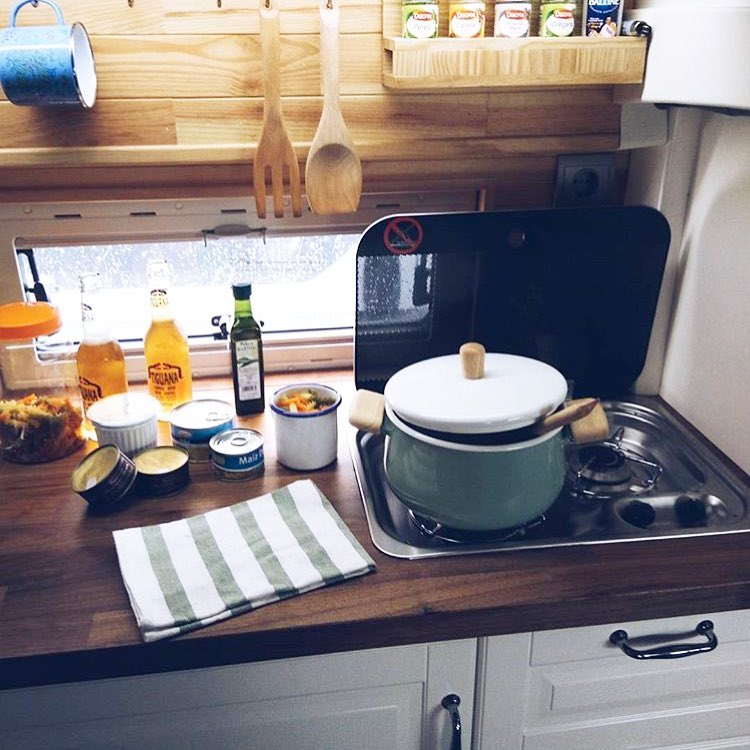 Don't want to install a caravan cooktop? Check out the portable cooktop options and enjoy the flexibility of being able to take it with you.
How Often Will You Use A Caravan Cooktop?
Are you going to use a caravan cooktop all year round or a couple of times a year? If it's a regular feature of your caravan trips, look to a caravan cooktop you can install permanently in your van.
Only planning on using it a few times a year? A portable option might be best.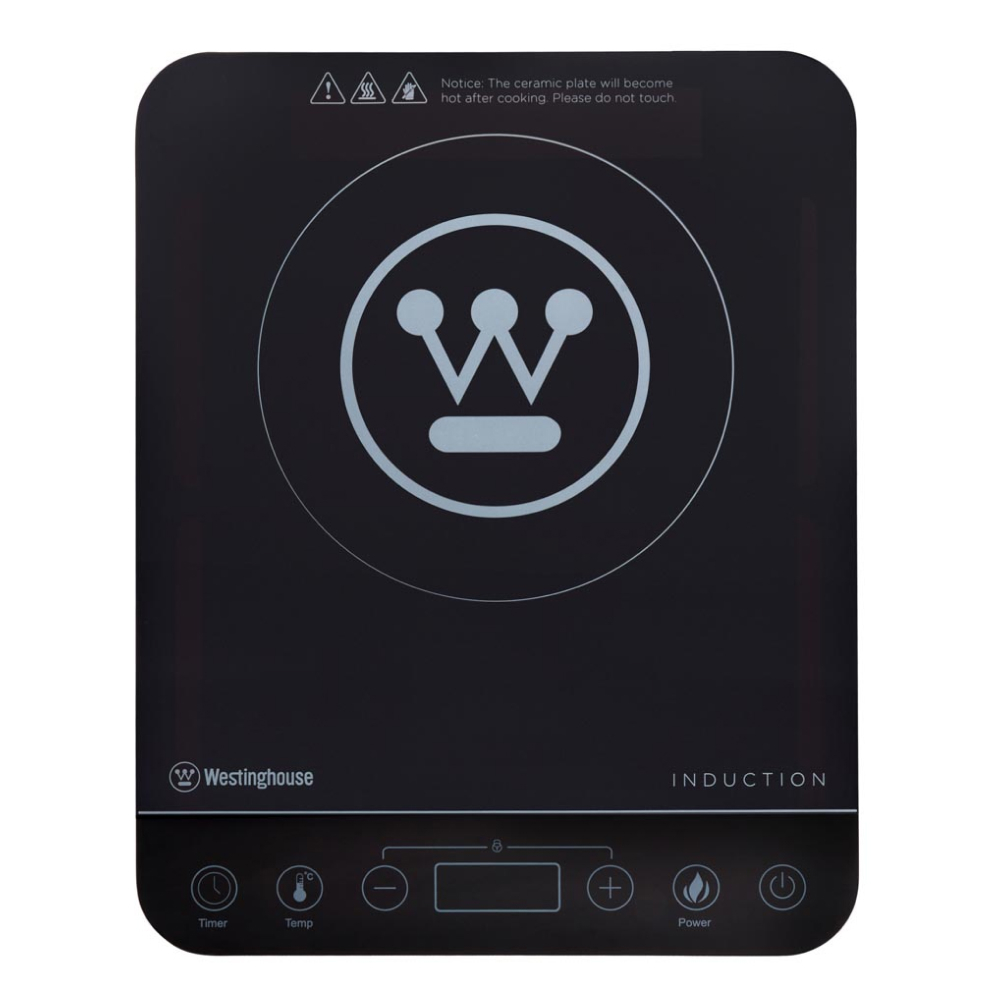 How Many Burners?
Think about how much space you have for your caravan cooktop, and how many pots and pans you want to use at the same time. You can find two, three and four burner options from top brands like Thetford and Dometic.
Gas Or Electric Cooktop?
Gas cooktops are a popular option for eager chefs because the heat can be easily modified when cooking, which means you can whip up a gourmet feast (and won't burn the eggs!). Also, food tends to cook quicker on a gas cooktop because the flames heat up the pan's sides as well as the base. As a result, they are more energy efficient to cook on. Most gas cooktops also have an electric ignition for ease. You can also get caravan cooktops that combine gas and electric.
The induction cooktop is also becoming a popular choice for the 4WD and caravan enthusiasts. The Westinghouse Induction Cooktop range comes in a single and twin cooktop. These can be used on your caravan kitchen benchtop or even in your 4WD canopy to cook up your freshly caught fish on the beach.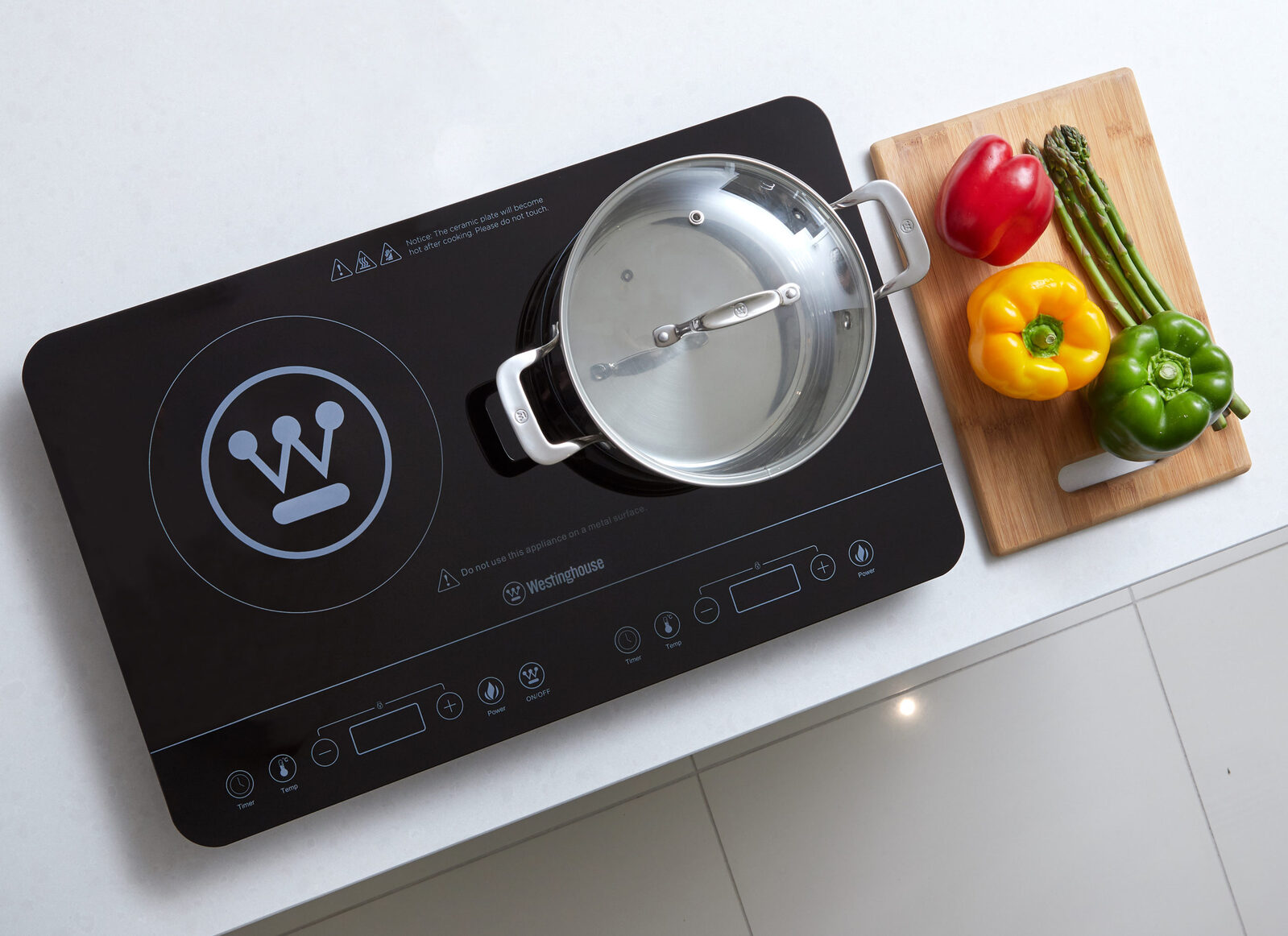 It is important to note that gas and electric cooktops legally must be installed and certified by a qualified and licensed gas-fitter or electrician.
Where Will It Be Installed?
The installation of your caravan cooktop will determine the shape and size. You can get triangle cooktops like this Thetford 3 burner, or streamlined cooktops like the Dometic MO9722 that are perfect for narrow spaces. If you go for a cooktop and sink in one, think about whether you need a left hand or right hand sink.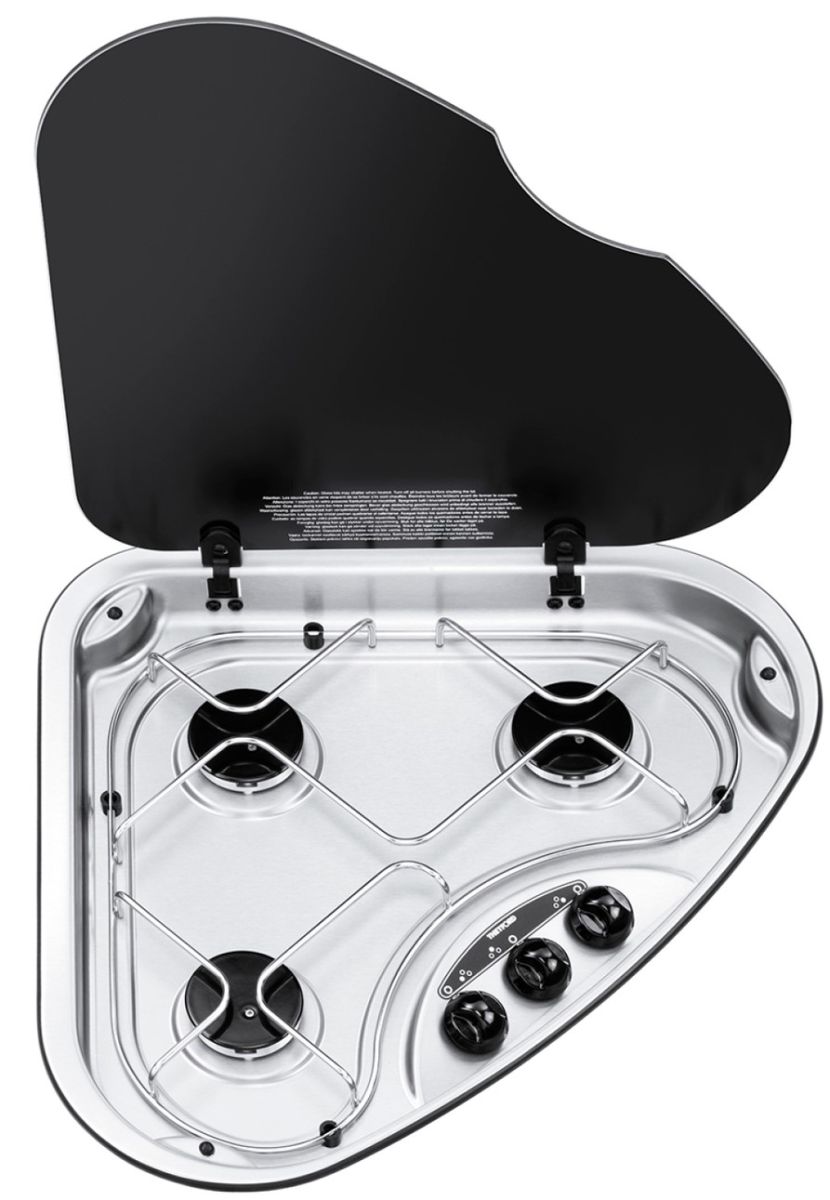 What Other Features Do You Need?
Today's caravan cooktops can be as simple or feature-packed as you like. Before you start shopping, make a wishlist of features you'd love. For example, this Dometic Cooktop and Grill comes with a lid to extend the workspace when not in use.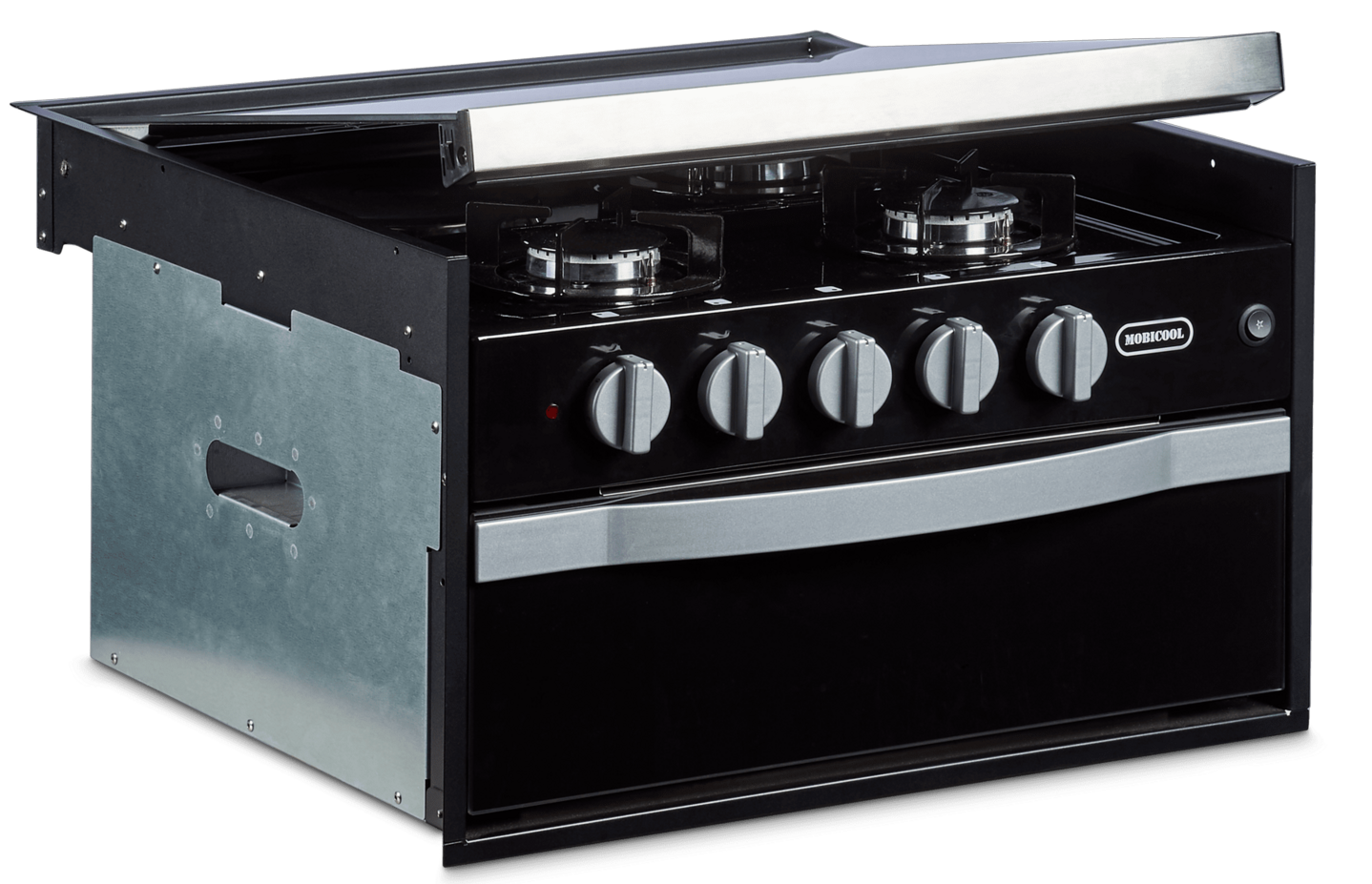 Do you need a sink? Look to a combi unit to save space.
How easy is the cooktop to clean? Look for designs that are quick to wipe down and won't hide the dirt and grime.
Last but definitely not least, consider the warranty. One year is a standard offer but Dometic offers a very generous 3 year warranty on its products.
Ready to shop? Compare our caravan cooktops from top brands.
DISCLAIMER* Please note, this advice is general in nature and we strongly recommend consulting the product manual and where relevant, a professional installer.
---
Leave a comment