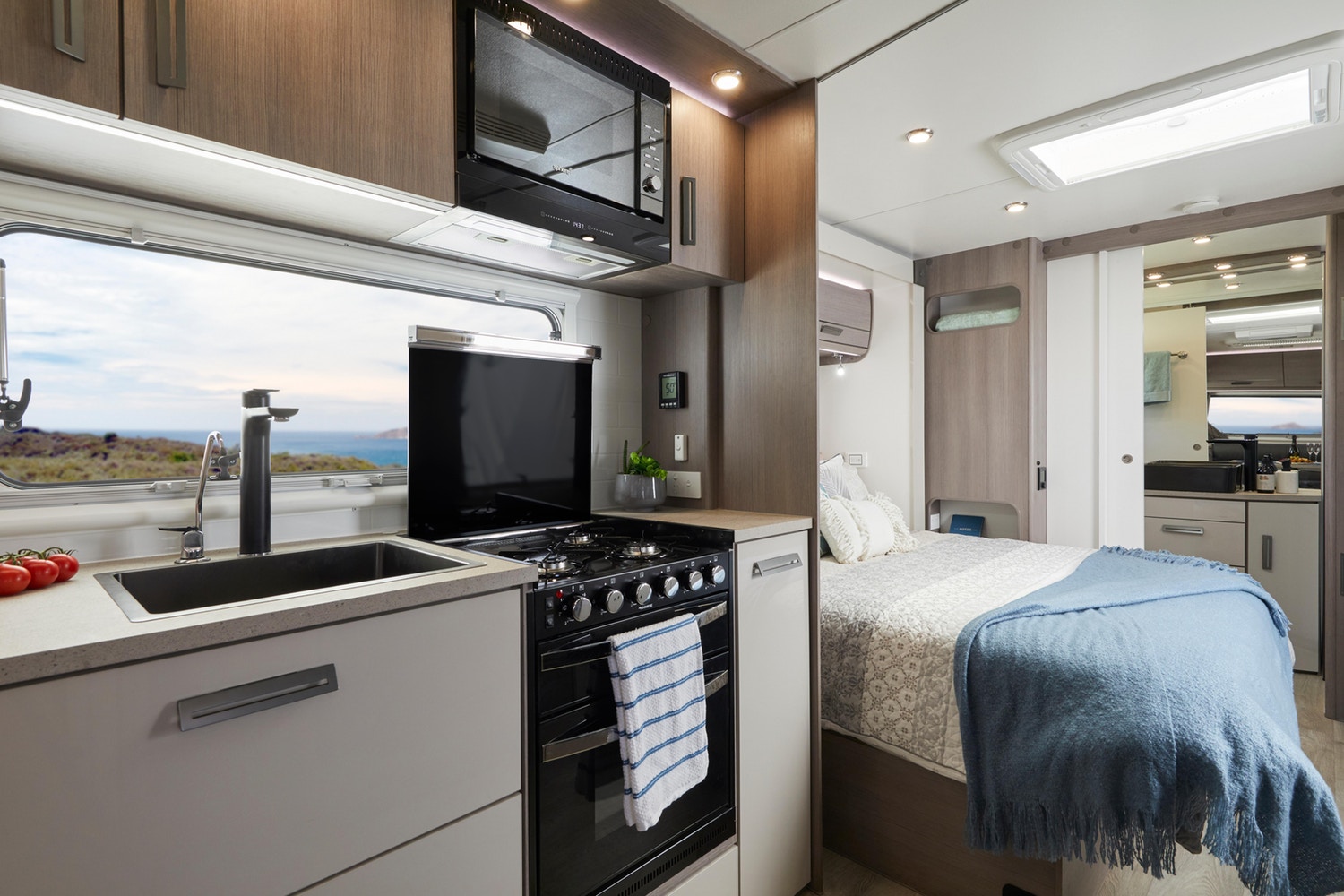 Do you need a caravan stove for your RV? There's no one size fits all. Depending on how you like to travel, cook and eat, there are different caravan stoves designed to tick your boxes.
In this guide, we'll walk you through the things you need to consider when choosing a caravan stove and share some of our top recommendations to get you started.
Things To Consider:
How Long Will Your Trip Be?
Are you a weekend warrior or long-time adventurer? If you're mostly planning weekend road trips, you won't need much more than a small caravan stove for your meals. But if you are heading off around Australia for months, consider a caravan stove with more features that will make mealtimes taste like home.
What Kind Of Meals Do You Enjoy?
Let's face it, eggs and bacon are your go-to meal, you won't need to worry about a full-featured oven for your caravan. But if you want to whip up family feasts, you'll want to consider a caravan stove with more functionality.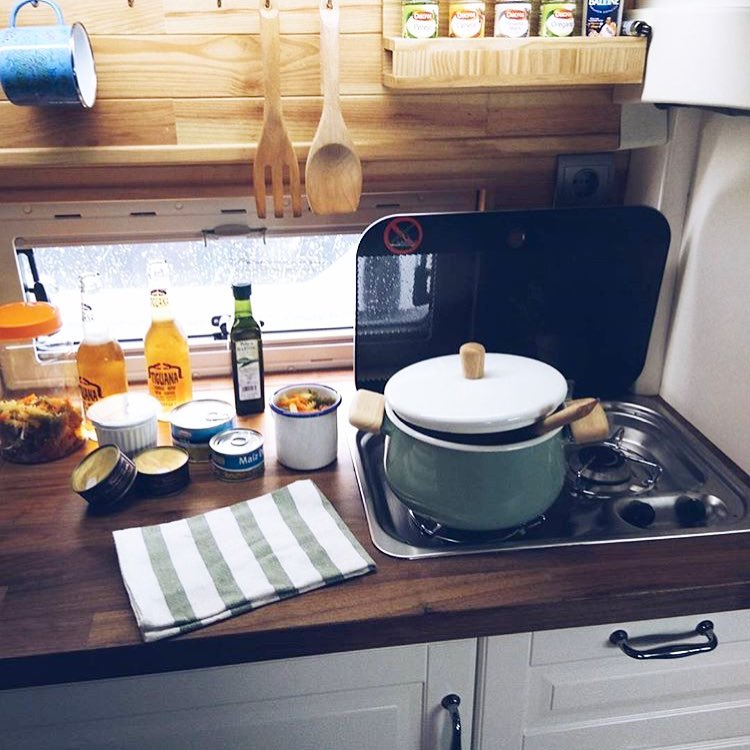 Check out the newly released Dometic Oven With Grill and 3+1 Gas/Electric Hob which has all the cooking options covered, so you can cook literally anything you can imagine from the comfort of your RV!
Which Fuel?
The fuel is important when buying a caravan stove. Most caravan owners end up opting for a gas-fuelled stove, as there are more options on the market and it is easy to control how much fuel you are using. However, there's a growing number of electric appliances if you know you'll have access to reliable power.
Types Of Caravan Stoves
Caravan stoves and ovens can be categorised based on two key features:
Number Of Burners
The number of burners on a stove will determine how many pots and pans can be used at one time.
So, if you're only looking to do some simple cooking, like frying up eggs or boiling a pot of pasta, a single or double burner will probably do the trick.
If you're looking to cook anything more gourmet, a three or four-burner stove gives you more options.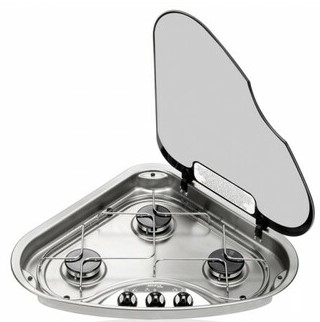 The other thing to consider is the amount of space in your caravan. You might only have room for one or two burners, so check out the space available before you buy.
Look out for caravan stoves made for smaller vehicles, like the Dometic PI8022 2 Burner Hotplate. It's a great two-burner stove for less spacious RVs.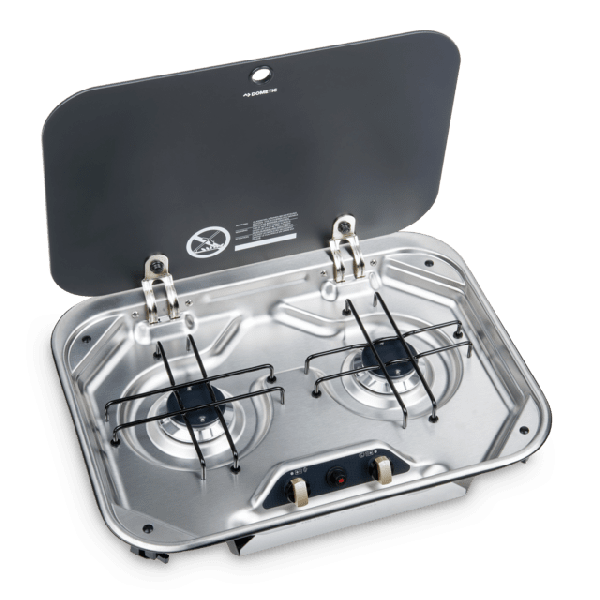 Type Of Fuel
LPG (Liquefied Petroleum Gas) is the most common fuel type for caravan stoves, just as you'd use for your BBQ at home. It's easy to refill or swap your gas bottle at hardware stores and fuel stations while you're on the go.
Most camping stoves, which are made for hiking, are designed to be used with disposable cylinders that have a resealable valve and thread. Some of these can be used with butane canisters.
There's also a growing number of caravan stoves that are electric, which means you can power your appliance using solar and batteries, or mains power if you're on a powered caravan site.
You should also consider ignition. Some gas-powered caravan stoves still require an electric connection for the ignition, while those without ignition mean you need to keep matches handy.
Which Combination?
Who said you need to leave your kitchen luxuries at home? Caravan stoves come in different combinations of hotplate, oven, grill and even sink to suit your needs.
Here are just a few of our favourites: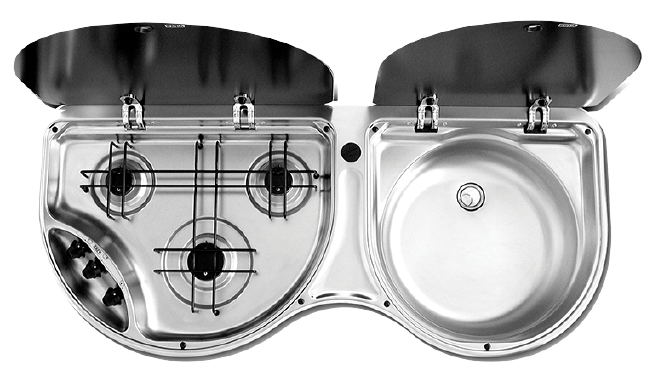 Shop our wide range of caravan stoves to find your perfect match.
DISCLAIMER* Please note, this advice is general in nature and we strongly recommend consulting the product manual and where relevant, a professional installer.