Towing mirrors are an inevitable accessory for most caravan and boat owners. But don't be tempted by low-cost and low-quality aftermarket mirrors – buying the best quality towing mirrors will save time, money and stress in the long run.
When it comes to high quality brands, Milenco towing mirrors are up there with the best on the market. Milenco has invested years of research and testing into its products. From aerodynamic design of the mirror heads to the stability of the clamp fittings and high quality materials, everything about Milenco towing mirrors has been developed to give you a top quality, long-lasting product.
Do You Need Towing Mirrors?
When you tow something that is wider than your vehicle, like a caravan or trailer, you need towing mirrors. Your car's rear view mirrors simply aren't adequate to see behind and around both the car and the caravan. Towing mirrors will help you safely and confidently manoeuvre your car with a heavily loaded caravan attached.
In Australia, the legal towing requirements require any caravan with a width wider than the car to be fitted with additional e-marked mirrors on both sides. The driver must have a view of 4 metres out from either side of the caravan or 20 metres behind the driver.
Which Milenco Towing Mirrors?
There's a wide range of Milenco towing mirrors to choose from, depending on your needs.
Let's start with the most popular Milenco towing mirrors:
Milenco Grand Aero Platinum Mirror Twin Pack:
The Grand Aero Platinum Mirror is the king of Milenco towing mirrors. In fact, it's the best-selling towing mirror in the world!
Since launching the Aero Mirror in 2006, Milenco has continuously adapted the mirror as vehicle technology has evolved, leading to the Grand Aero Platinum Mirror.
The Grand Aero Platinum mirrors are super easy to set up on your tow vehicle. They are specifically designed to securely fit to the tapered mirror bezels now found on more and more vehicles. In fact, these mirrors will fit 99% of vehicles! The clamp has also been enlarged to accept vehicle mirror bezels up to 25mm in thickness, and a larger diameter arm adds even further stability to the mirror.
Another brilliant feature is the flexible, rubber faced stainless steel, spring loaded gripper plates. These plates are over 50% larger than the standard Aero 3 mirror pads to enable the gripper to 'form' to the shape of the vehicle mirror bezel. Because it increases the surface contact area, the towing mirror has better grip and stability, without damaging the vehicle's side mirrors.
The Milenco Grand Aero Platinum mirrors are suitable for caravans up to 2.55 metres wide.
Milenco Aero mirrors are designed to last the distance. The clamping screws are stainless steel and they turn in inserts made of brass, which means they will never corrode. The chrome safety glass is the highest quality and will not discolour in time.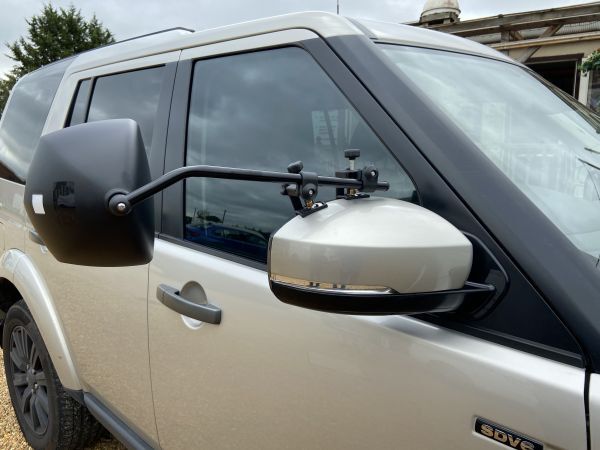 Milenco Falcon Mirror Twin Pack:
In the lower price bracket of Milenco towing mirrors, you'll find the Falcon. Designed for speed and ease, the Falcon is a clamp style towing mirror that is quick to fit to your existing mirrors.
Like the Grand Aero, it has an aerodynamic design to limit vibrations and drag while you're towing. It also features durable stainless steel screws and brass inserts that will never corrode. This mirror has a standard arm length of 31cm.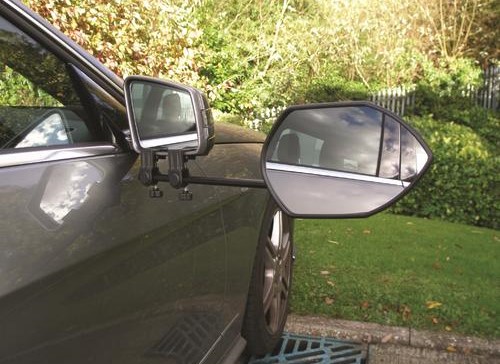 Milenco Aero 4 Extra Wide:
If you're looking for Milenco towing mirrors that have longer arms, the Milenco Aero 4 extra wide mirrors have it covered. The extra wide length offers 41cm compared to the standard 31cm of the Milenco Aero 3, giving you an even better field of vision. Like the other models, the mirror features an aerodynamic, convex design.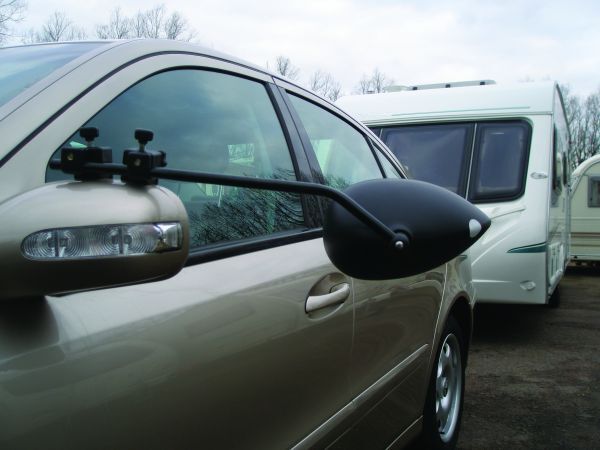 Milenco Grand Falcon Mirror:
The Milenco Grand Falcon Convex mirror features a larger head giving you maximum field of view. With the Grand Falcon, you should be able to see the roof down to the wheels on the caravan or trailer. These mirrors have perfect view adjustment, and an aerodynamic head and Milenco's unique air balanced design to stop vibration.
These mirrors are quick and easy to install, with just a single screw that clamps to the car mirror and arm at the same time. Like the other Milenco towing mirrors, all screws are stainless steel running in brass thread for long-lasting use.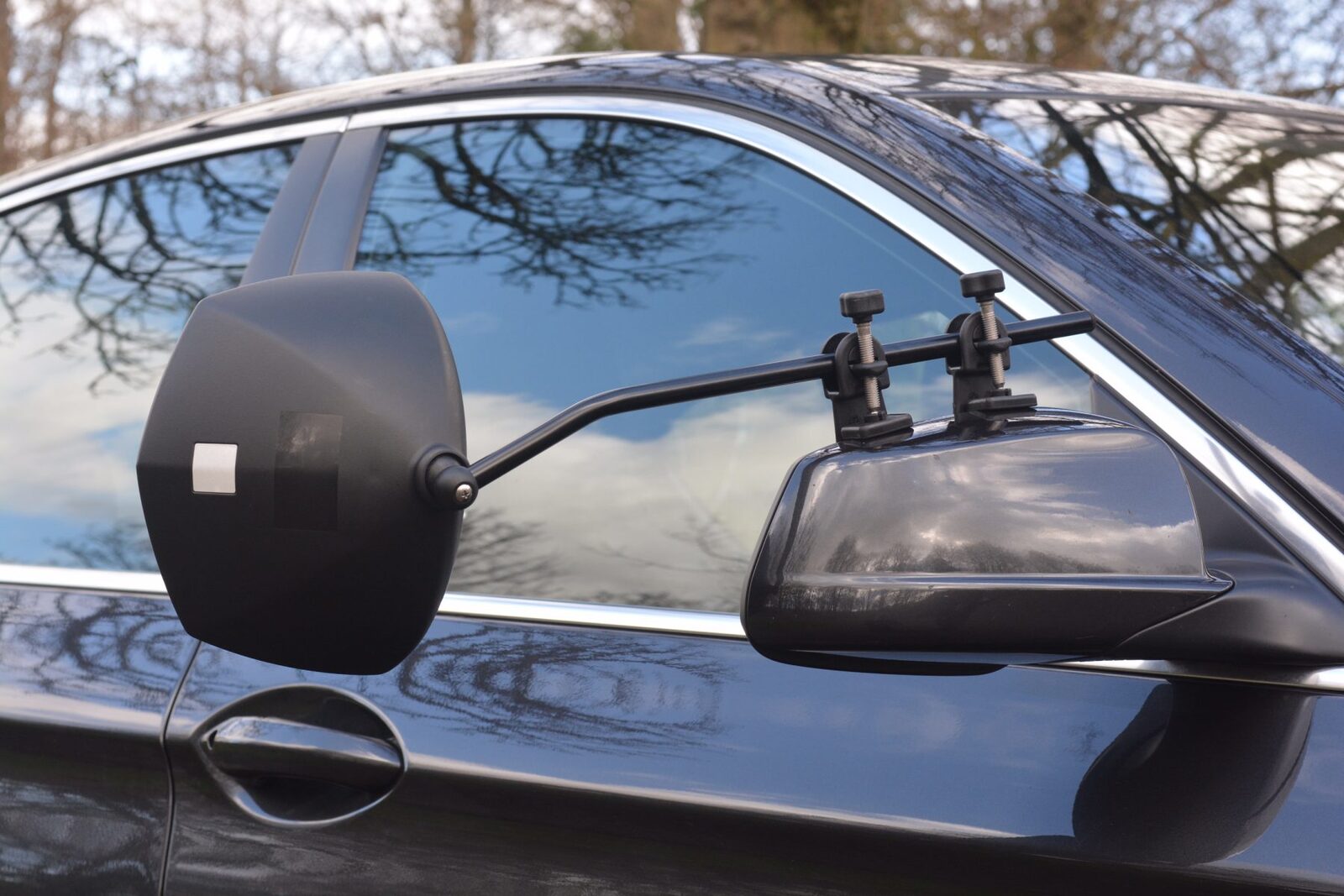 Milenco Grand Aero 3 Extra Wide Convex Towing Mirror:
The Milenco Grand Aero 3 Extra Wide mirrors are larger than standard rear view mirrors to improve vision around caravans, motorhomes and trailers while on the road. They have a longer head and arms to maximise your view.
Thanks to their sleek design, they offer unrivalled stability at very high towing speeds. Like other Milenco towing mirrors, they are constructed from strong materials to ensure your mirrors will last for many years to come.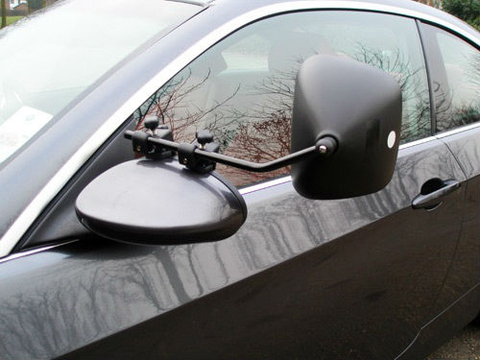 Spare Parts For Milenco Towing Mirrors:
Accidents happen but you don't have to worry about replacing the whole Milenco towing mirror, thanks to Milenco's spare parts:
Replacement Aero Mirror Head: This is a perfect replacement if you have cracked, lost or broken mirrors, such as when off-roading. To replace, simply unscrew the old head and remove the arm, then replace with the new one.
Pads: Mirror pads will wear over time. So Milenco provides the option to purchase replacement pads separately to ensure you get the longest life out of your mirrors. You may also need to purchase certain pads for specific vehicle models. For example on the MIL4664, the pads have twin grooves for greater grip on VW group cars such as the Skoda and Audi after 2013.
Use the table below to find the Milenco towing mirror to suit your vehicle: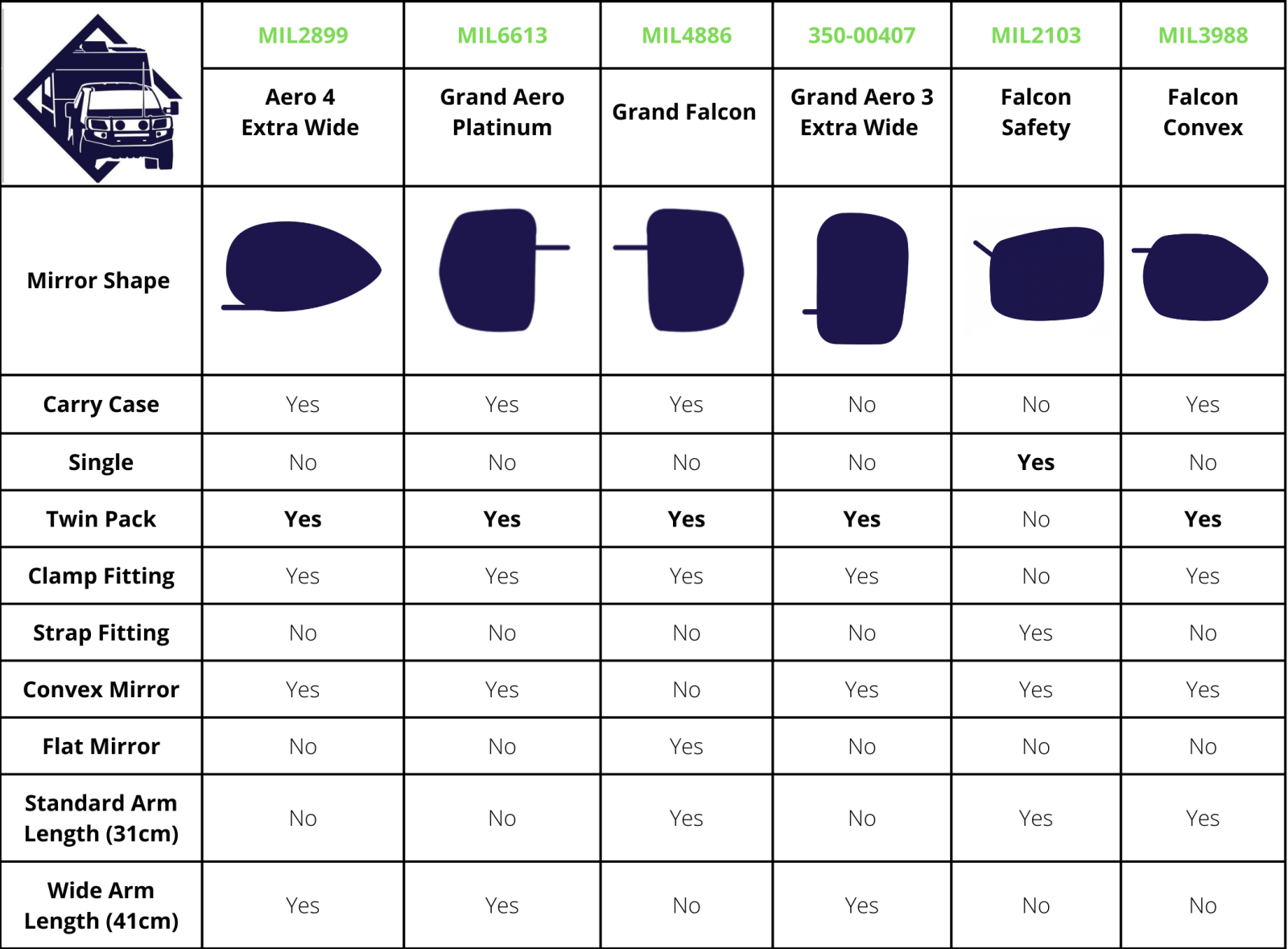 View the Milenco Towing Mirror Models below:
-
DISCLAIMER* Please note, this advice is general in nature and we strongly recommend consulting the product manual and where relevant, a professional installer.
---
Comments (1)
aero Mil 2899

Hi Which is the best way to mount the mirror , Horizontal or Vertical Regards Les .

By:

Les Errington

on 19 December 2022





www.caravanrvcamping.com.au Response
Hi Les, towing mirrors are designed in all different shapes and sizes. Using the MIL2899 horizontally should give you adequate view of 4 metres from either side and 20 metres behind the caravan
---
Leave a comment