So you want to buy a toilet for your caravan or camping set up? While there are lots of options to choose from, you can't go past the king of caravan toilets, Thetford.
Who Is Thetford?
Thetford Corp is a world-leading manufacturer of sanitation products for RVs and caravans.
Their products range from the portable and permanent Thetford toilets for RVs, boats and caravans, to specially formulated deodorants and treatments to keep the toilets working at (and smelling!) their best.
Types Of Toilets
Gone are the days of digging a hole in the bush. Toilet technology is more advanced than you might think! As a frontrunner in the caravan toilet market – a crown they are proud to hold – Thetford provides the latest in toilet comfort when you are far from home. Choose from cassette toilets and portable toilets.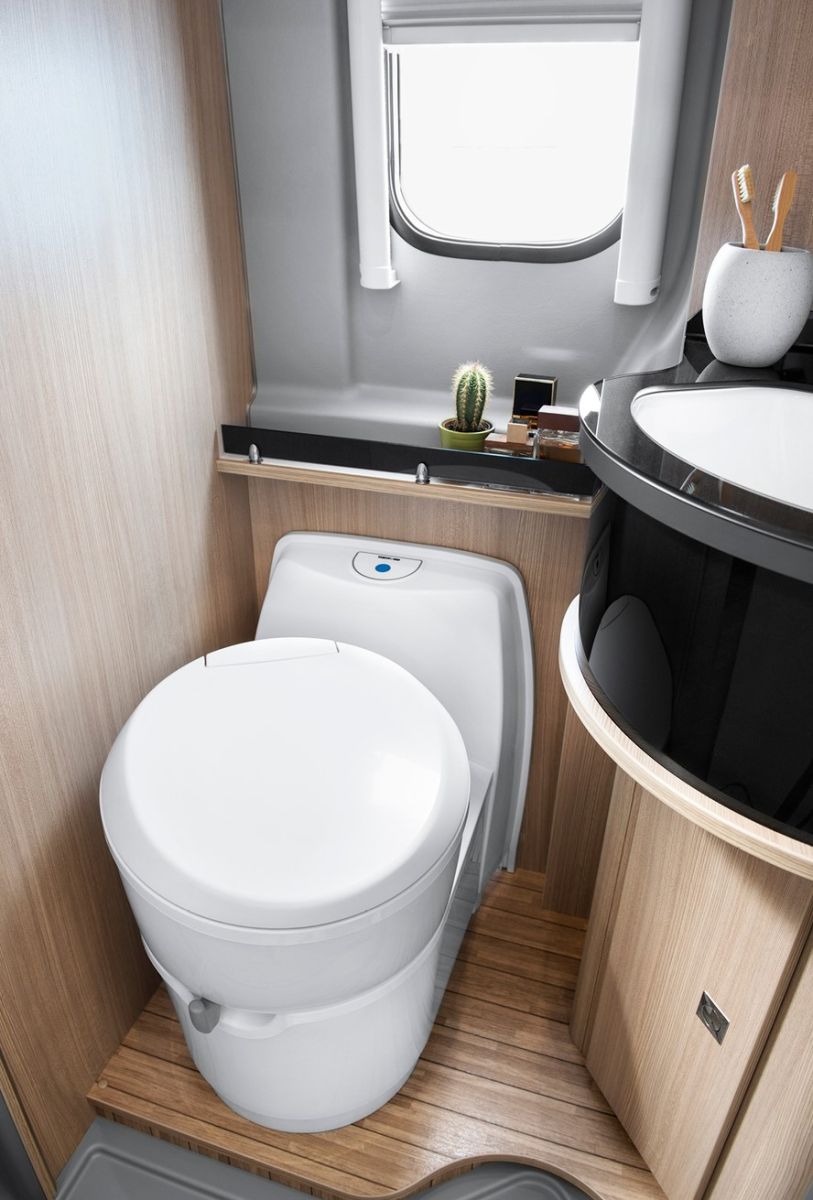 1. Portable Toilets
Portable toilets are a popular pick for small caravans that don't have a permanent toilet, as well as tent camping, camper trailers and 4WDs. The biggest advantage of the portable toilet is that you can pack it up and take it anywhere! They use very little water and you can set up your toilet away from your campsite, so you don't have to worry about smells. They are also cheaper than other options.
Portable toilets are typically made of a lightweight plastic toilet bowl and small water tank, with a small waste tank underneath. When the waste tank is full, you simply remove it and empty it into a dump point. That's the biggest drawback of the portable toilet – you have to deal with getting rid of the waste.
Best Thetford Toilet:
Thetford is the inventor of the original portable caravan toilet, the Porta Potti. Since releasing the first Porta Potti, Thetford has introduced a wide range of features and designs to meet various needs, including a choice of flushing systems.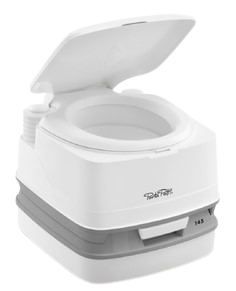 2. Cassette
Cassette toilets have been the go-to toilet for caravans, RVs and camper vans since the '70s.
The toilet bowl is permanently installed over a waste tank and, when flushed, the waste drops into the tank.
When the waste tank is full, you simply remove it through a service door in your caravan and empty it at the dump point. Like a portable toilet, they use very little water, are quick to dump and easy to clean. However, the waste tank is technically inside the vehicle, so any smells will be noticeable if you don't look after your waste tank or ventilate properly.
Best Thetford Toilet:
The Thetford C223CS is one of the most popular cassette toilets on the market and for good reason! The waste-holding tank has a capacity of 18L which means you don't need to empty it as often. It's been designed with a seat height of 492mm, giving it the highest level of seating comfort on the market. Another great feature is the quiet flushing system which is still powerful enough to give full bowl coverage.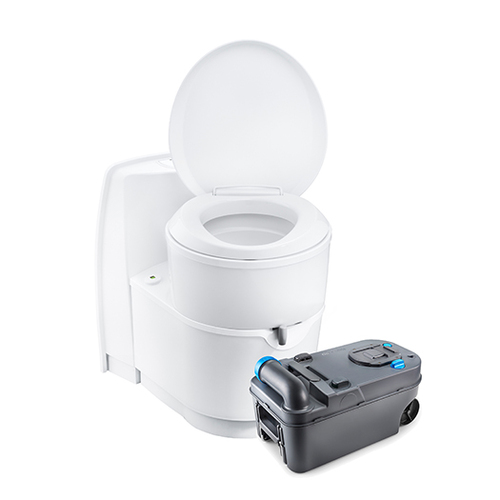 The Thetford C402C toilet is also a popular choice for caravan bathrooms. It has a separate 15L flush tank and 19L waste tank, with its electric flush and seating comfort the C402C comes available in a left or right hand side opening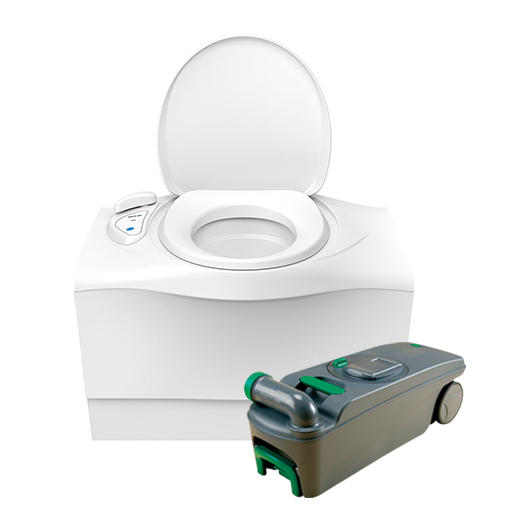 Why Choose Thetford?
The number one reason to choose Thetford is simple: they really know toilets. When you buy a Thetford toilet, you can be confident you're getting a quality, high performance model designed for comfort, ease and durability. Best of all, they won't cost the earth!
Thetford toilets feature the best and latest innovations, which might seem simple but make all the difference to your comfort on the road. Think full-bowl flush systems, different style flushes, higher seats, large water tanks, and even a luxury model.
Other Brands To Consider?
Thetford isn't the only brand that makes caravan and camping toilets you'll actually want to use – another top brand to consider is Dometic.
Dometic has a fantastic range of caravan toilets to meet all needs. Check out the Dometic Saneo CS – a cassette toilet featuring a bowl which can be adjusted by 90 degrees in both directions to fit tighter spaces, and an ergonomically shaped seat for comfort.
We also love the Dometic CTS 4110, which comes with an innovative high grade scratch resistant ceramic inlay and hygienic 19-litre waste tank.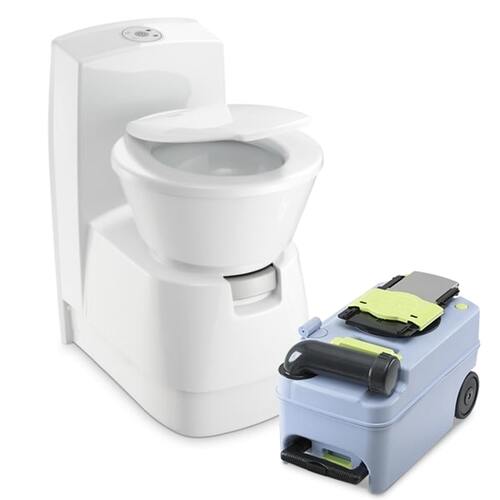 Toilet Accessories:
How will you keep your Thetford toilet in prime condition and smelling good? Don't leave home without these accessories and cleaners: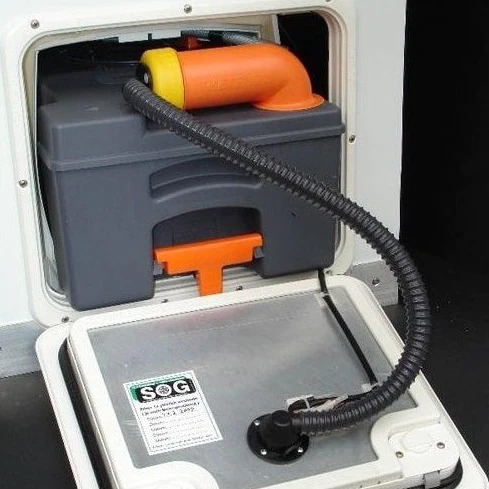 Compare and choose your new Thetford toilet from our range.
DISCLAIMER* Please note, this advice is general in nature and we strongly recommend consulting the product manual and where relevant, a professional installer.
---
Leave a comment