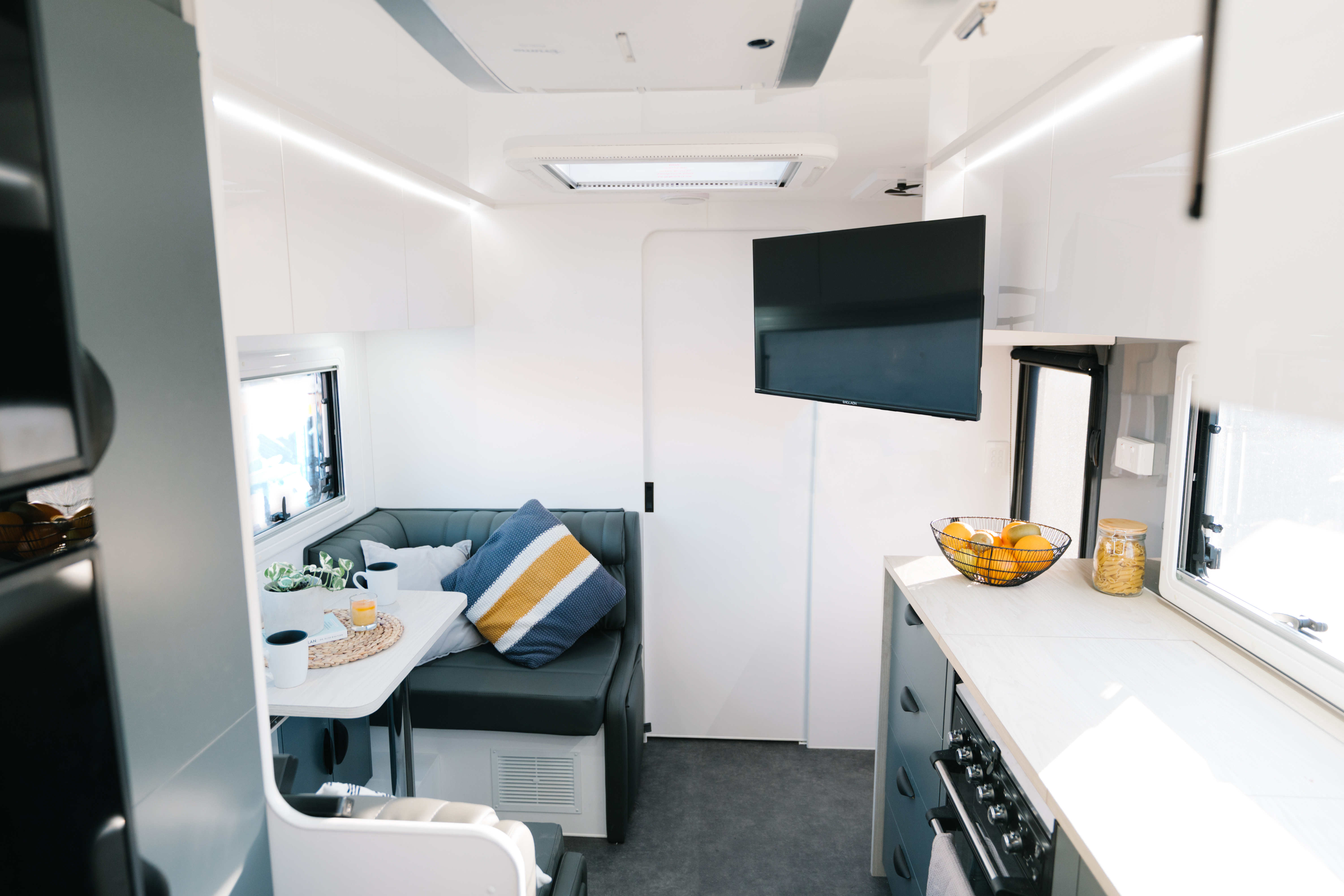 A television is one of the best additions you can make to your RV. Why? Because even when you're travelling, you need some downtime. And what's better on a rainy day or cold night than simply switching on your TV to binge your favourite shows or catch the latest movie? If you're in the market for a caravan TV, there's one brand that is blowing away the market with its range, features and performance: Englaon TV.
Here we look at the top reasons why caravanners are choosing Englaon TVs for their travels.

Reception In Remote Places:
When buying a caravan TV, often you need to buy a separate antenna to get reception in remote places. But not with Englaon TV – all models come with a built-in HD tuner, so you can access free-to-air channels wherever you are. You might still need to buy a separate antenna if you're travelling into the far outback, but for most trips, the built-in tuner is enough. You can also choose Englaon models with Android 9.0, which is a smart TV feature meaning you can access Netflix, YouTube, Spotify and other apps on your TV. You will simply need a wifi internet connection to access the apps you love.

Range Of Sizes:
With Englaon, you don't have to choose from just 24" models. One of the best things about the Englaon TV range is that it offers a wide variety of sizes to suit different caravans. Check out the 22" models for smaller vans, and larger sizes like 32" and 40". These models are super lightweight too. The Englaon 24" Smart TV weighs 2.5kg - that's half the weight of the equivalent NCE 24" TV which comes in at 5kg!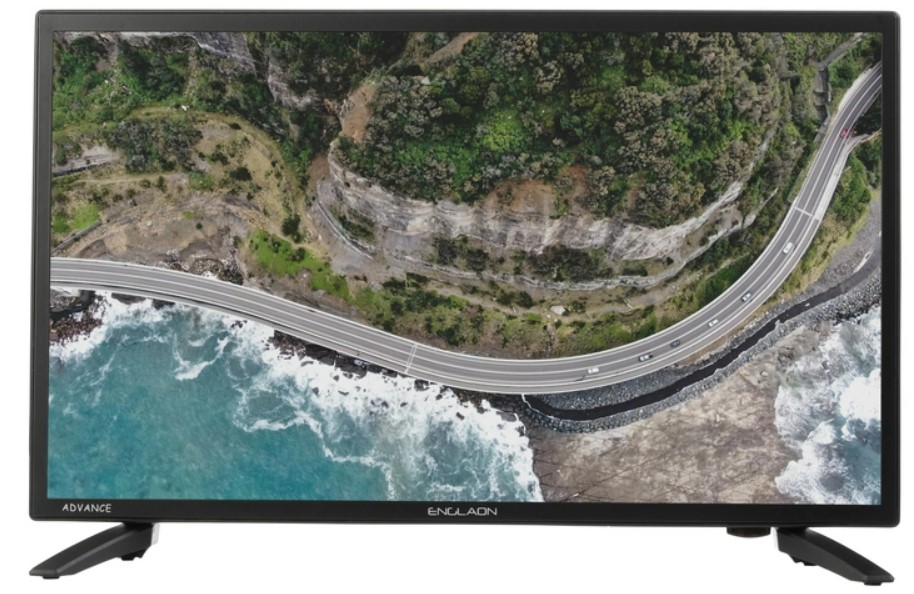 Quality Sound:
Caravan TVs have a reputation for poor audio, but Englaon TVs are raising the bar. They come with either 5W, 8W or 10W sound systems. Craving extra surround sound? You can opt for a separate Bluetooth sound bar. Some Englaon TVs are fitted with Bluetooth technology to make it easy to connect extra speakers.

Built For Adventure:
When you're travelling with a TV, you need to know it's built to last - especially when you're heading onto bumpy roads or into harsh weather conditions. Englaon TVs come with a built-in 10-30V surge protector to keep the power supply to your TV running smoothly, even when your voltage supply drops. This will protect your TV from damage so you can watch your shows stress-free. Each Englaon TV model is designed and purpose-built for RV and even marine use. They are lightweight and efficient while also being vibration resistant, which is ideal whether you're heading onto bumpy roads or chippy waters.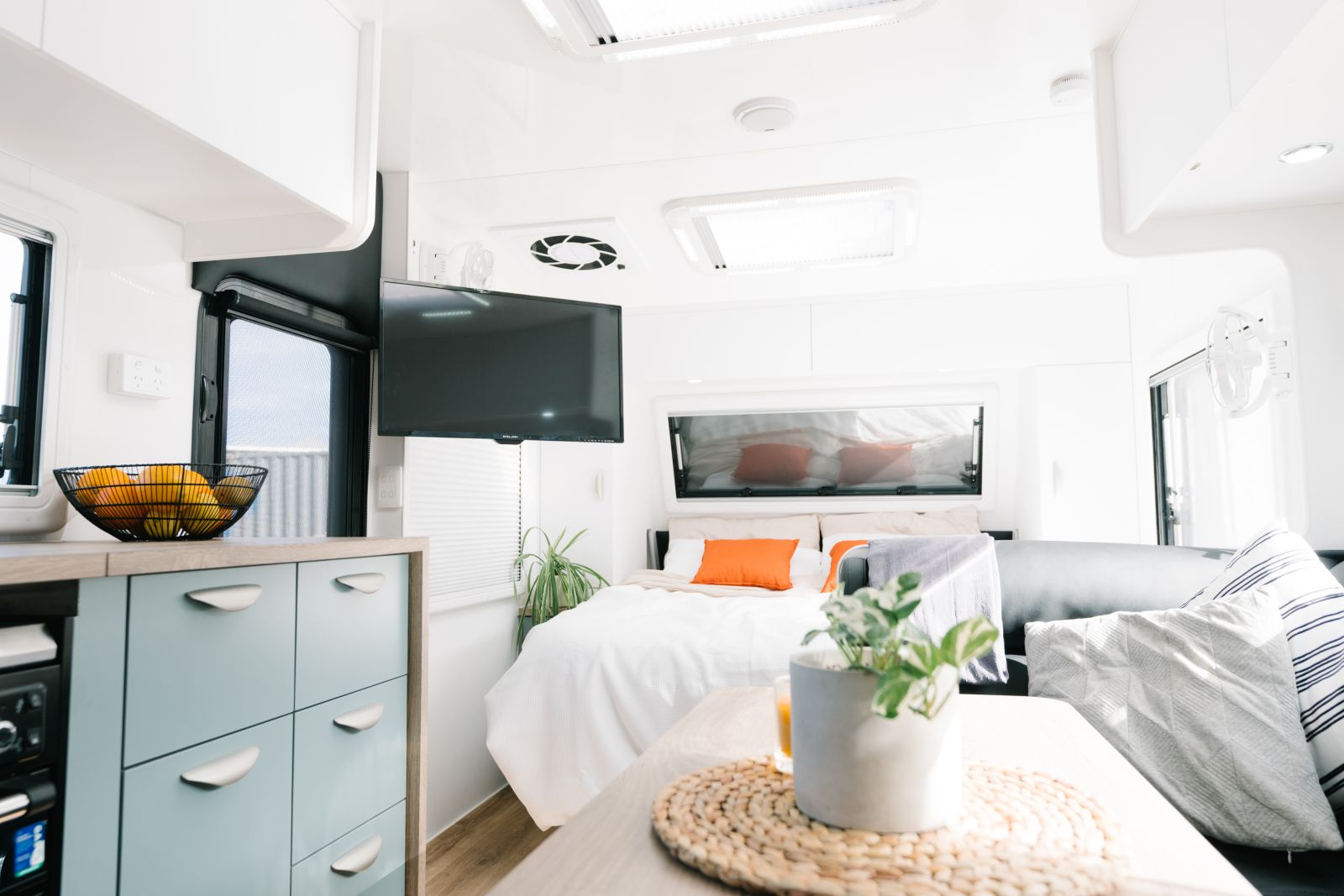 Power Consumption:
One of the top features of an Englaon TV is the low power consumption. After all, when you're on the road or water, you don't have access to unlimited power. Englaon TVs beat their rivals hands down. The Englaon 32" has an average power consumption of 42 watts compared to 65 watts for the NCE 32" equivalent. And the Englaon 24" TV consumes a mere average of 23 watts! Even with the lower power consumption, these TVs have a picture resolution of 1920x1080 - which guarantees exceptional crisp viewing. Thinking of buying a caravan TV? Compare our top Englaon TV range online today.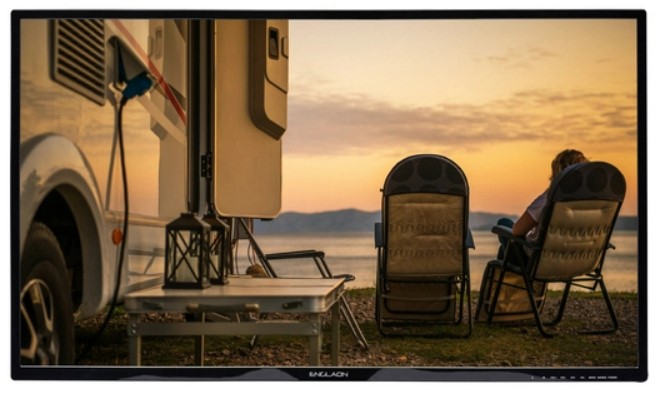 View all Caravan RV Camping TV's here!
DISCLAIMER* Please note, this advice is general in nature and we strongly recommend consulting the product manual and where relevant, a professional installer.