Dometic Iceboxes

Need help? Click here:
Dometic Waeco Cool-Ice Icebox
Bringing together high performance refrigeration grade refrigeration, a uniquely designed labyrinth lid seal, flat design handles and near unbreakable built-in lid latches, the Dometic CI IceBox range has been built to sort the varying needs of the Australian fishing, camping and caravanning market.
The Labyrinth lid seal has been thoughtfully designed to make sure the cool is kept in and the heat kept out. As this is the main goal of every icebox around, Dometic has made sure this vitally important aspect was sorted. Now as simple as a handle can seem, making the handle extremely strong, as both a grab point and a tie down point and also sitting flat against the side of the icebox when not in use means this esky is simple and comfortable to lift yet is easy to pack when getting ready for that next trip away, not a trivial task to complete yet Waeco has done the heavy lifting for you.
The Dometic Waeco esky range has also been expanded to include a range of accessories to make your new esky cooler even more useful. Now combining a seat cushion, a drinks holder and bottle opened seems like the perfect trio and for daily use are a great combo. Beyond this are the accessories that make more and more sense every time you go to load the icebox esky for a trip, the divider and the basket. Loading an icebox roughly is simple, throw the ice and products in together and go for a fast drive down a slow road. All your product and ice will be nicely mixed, though don't expect anything to be sorted or in good condition, and don't even ask about the eggs.... Now would like an easy way to look after your chilled products and make sure everything is still organised when you get to camp? A drop-in basket and removable divider means you can orgainse your food as you wish and also isolate certain products. As a quick tip, anything you keep in the warmer sections in your fridge at home (top door pocket or top, front fridge shelf) is a good candidate to keep in the basket, it will be cool but dry up higher out of the ice.
Now selling the Dometic ice box Cool Ice range from 42 to 110 Litres, CRVC has all these models and the accessories to suit available both online at Dometic Iceboxes and over the phone on 1800 787 278 (1800 RV PARTS).
Dometic have introduced a new series of their Cool-Ice iceboxes now to accomodate a range of handy accessories.
The Cool-Ice range can keep ice frozen for up to 10 days thanks to a thick, refrigeration grade foam insulation and the seamless rotomould Labyrinth seal design, which means there are no seams for hot air to get in, and cold air to escape.
The new series are compatable with the range of accessories including:
Seat Cushions
Drink Holder
Fishing Rod holder
Bottle opener
Divider
Basket
Fixing Kit
Some Of Our Best Sellers
Dometic Cool Ice CI70 Rotomoulded Icebox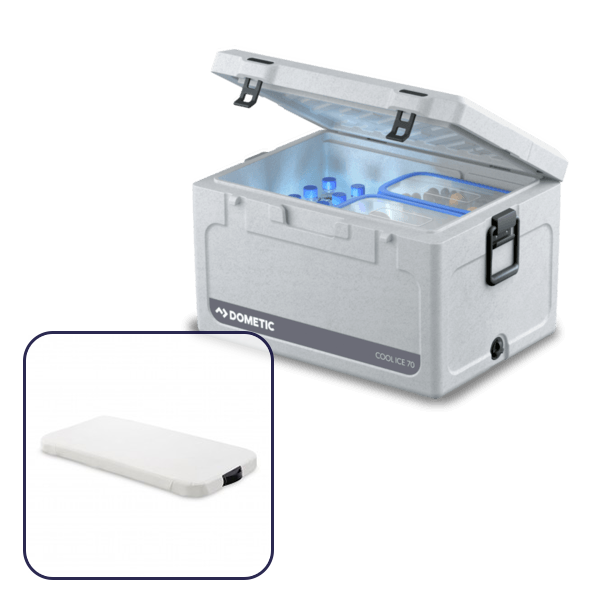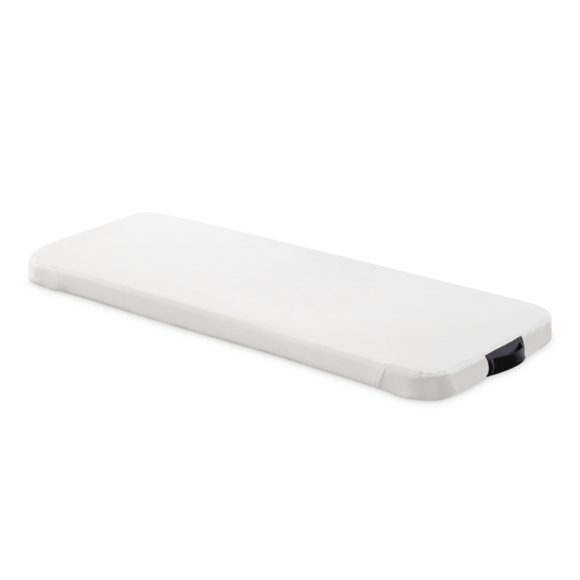 Read More...