Evakool 40L Infinity Fibreglass Fridge Freezer
Caravan Fridge / Freezer - Made in Australia
SKU: RFE40-FF Learn More»
---
---
Evakool 40L Infinity Fibreglass Fridge Freezer
725 (L) x 360 (W) x 415 (H)mm
Evakool offers Australia's most versatile and inventive range of 12V/24V Fridge and Freezer combinations. Whilst combining Evakool's renowned fully insulated fibreglass cabinet with the Evakool EK25DC refrigeration compressor this portable travel companion also features high heat & rust resistance, removable baskets and a full insulated base and lid.
The Evakool Fibreglass portable fridges are designed and assembled in Australia with a combination of a handcrafted, premium fibreglass cabinet and Secop (Danfoss) compressor - the benchmark for 12V technology; and will freeze in the hottest conditions.
The Infinity Fibreglass Fridge Freezers are assembled, commissioned and tested in Australia. The Infinity range is designed for longevity, as every part is replaceable.
Features:
Australian made
Unique adjustable fridge & freezer system
Heat resistant white gloss fibreglass
Fully insulated base and lid
Lightweight but sturdy
Smooth walls
Easy to clean
No joins or gaps
Will not rust, corrode or dent
Will not absorb food tastes
Will not absorb odours
Does not need a cover
Handles can be used as tie down points
Quality fittings
Removable baskets
Evakool EK25DC Compressor
Digital Controls
Low voltage protection
Silent, reliable, efficient operation
Will operate on angles up to 30 degrees
Self diagnostic fault system
Normal and economy modes
Proven low power usage for longer battery life
Simple to use controls
Evakool 240-Volt power adaptor included
High - Medium - Low settings
Low-voltage battery protection
Specifications:
Total Capacity: 40L
Fridge Cabinet Material: Fibreglass
Dimensions: 725 x 360 x 415mm
Internal Dimensions: 450 x 260 x 315mm
Weight: 21 Kg
Voltage: 12/24-volt DC / 240V from a power source with included adaptor
Power Consumption: Fridge at 4C: 1.0 to 1.5 Amps/Hr | As Freezer at -16C: 1.5 to 2.0 Amps/Hr at ambient temperature of 32C (NOTE: Power consumption depends on fridge settings, temperature of contents, compressor speed and ambient temperatures)
Temperature Range: Cooling capacity of up to 60C below ambient
Compressor: Secop PBC2.0
Material: Fully insulated fibreglass cabinet
Warranty: 4 Years (All components) | 5 Years (Compressor)
Please note that the compressor image displayed is of the PBC2.5
This fridge runs on 12 or 24 volt DC power. An Evakool Power Adaptor (RRP $159) is included with this fridge to enable you to run the fridge from a 240 Volt AC mains power source. This is popular when you want to conserve battery power.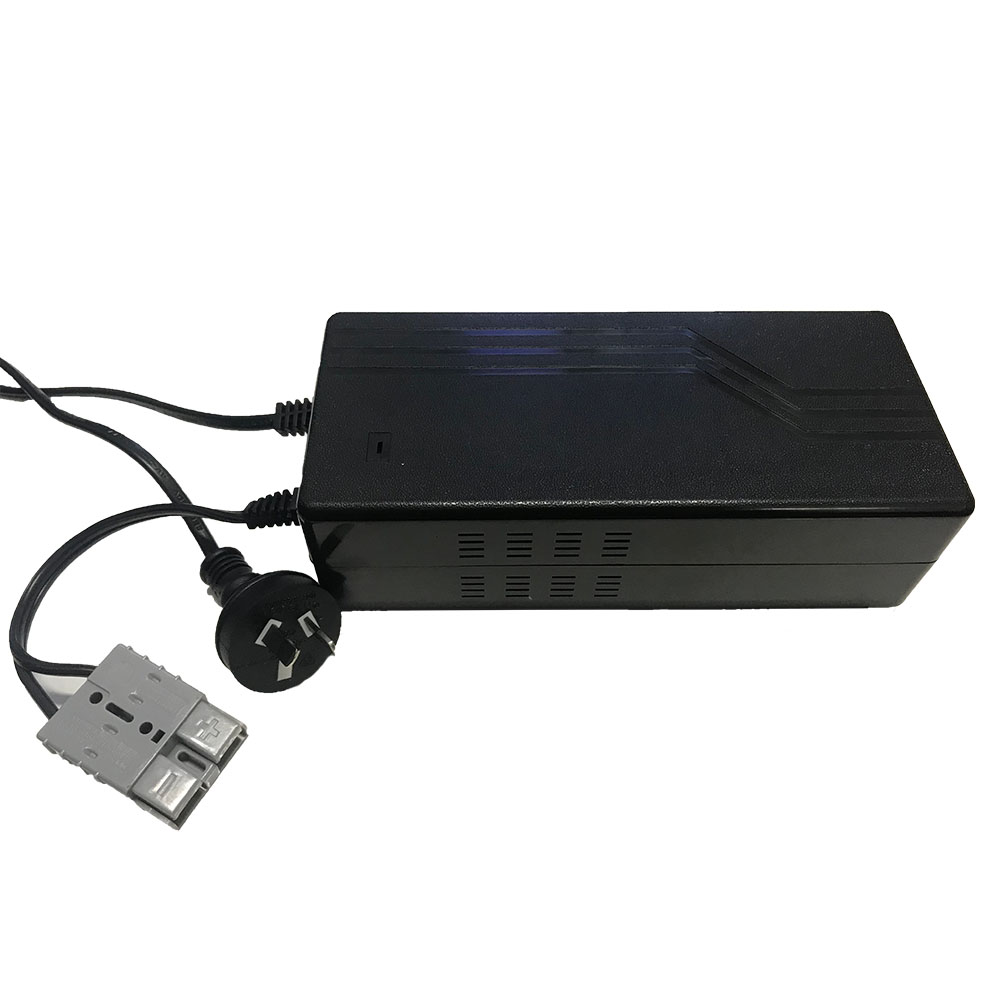 The included Adaptor comes inside the box with your fridge and has a rated peak power output of 10 Amps.
A larger, Heavy Duty Evakool Adaptor with rated peak power output of 15 Amps is available in the above Accessories List as an optional extra.



​Not what your looking for? Feel free to browse the rest of our range of Evakool Fridges, Portable Fridges, Camping Fridges & Caravan Fridges - For any further information or to speak our fridge experts dial -1800 RV PARTS
SKU RFE40-FF
Brand Evakool
GTIN 9330263006589
Product Category Portable Camping Fridges
Portable Fridge Type Dual Zone
Total Capacity 40 Litres
Fridge Cabinet Material Fibreglass
Fridge Length 725 mm
Fridge Width 360 mm
Fridge Height 415 mm
Weight: 21 Kg
Internal Dimensions: 450 x 260 x 315 mm (L x W x H)
NOTE: see full product specifications & further product info in the Description section on this page.
We ship Australia-wide with national road express freight companies such as Star Track, TNT and Toll.
Small Items are sent with Australia Post via regular post.
Delivery times are generally 3-5 days from day of dispatch for major cities (sometimes quicker). Please allow longer for regional and remote areas.
Once your item(s) have been dispatched, we will provide you freight tracking information so you can track your delivery to your door.
Items are fully insured during the freight process.
Unfortunately we cannot deliver to PO Boxes.
For further details on our Delivery Process you can visit our Delivery Page HERE.
Important Covid-19 Comment: during these difficult times, our dispatch and delivery times are longer than normal. Please allow additional days for delivery over and above the normal estimates outlined above.

Be The First To Review This Product!
Help other CARAVANRVCAMPING users shop smarter by writing reviews for products you have purchased.
---
What size battery should I have to power a portable fridge?

First, you will need to determine how much power your portable fridge will consume on average per hour under certain ambient conditions; please see the Product Specification Tab of the product where we provide this information. Additionally, you will need to know the size of your battery in amp-hours.

When you have these number, you can calculate the approximate run time in hours by dividing the size of the battery by that average consumption figure.

Some examples:

If it is stated consumption is 1 amp per hour average, multiple that by 24 hours (equals 24 Amp hours per day).

You should understand that you never get the full amount of amp-hours from a battery. As a good rule of thumb, you should use 80% for a Lithium Battery and 50% of an AGM/GEL (lead acid) battery.

So, for a 100 Amp hours deep cycle lithium battery, we can assume 80 amp-hours of usable power.

If we are looking at a refrigerator that have an average consumption of 1 amp per hour, and it is the only appliance running from a 100 amp-hour battery. You should be able to run the refrigerator for around 80 hours before recharging is needed.

How much solar do I need to power my portable fridge?

The panel should be of a suitable size to meet requirements of the refrigerator and any other appliance running from the battery. It's best to use the solar panel to charge a battery, as opposed to running the fridge directly from the solar panel as voltage will drop if clouds come overhead for instance. The battery means your refrigerator keeps running even if the voltage output of the solar panel drops severely due to cloud cover.

A good rule of thumb to prevent inadequacies with power supply is to have a solar panel large enough to provide enough daily power to run your refrigerator and have battery storage of an extra 2/3 on hand. So, if your refrigerator (or any other appliance) will consume 30 amp-hours per day, you should have battery storage of 90 amp-hours capacity and a solar panel of around 80 watts or greater capacity to ensure you will not have problems.

It is advised to go a little higher in specification than your needs. However, a popular solar panel size to charge your batteries to run camping fridges is around 120 - 160 watts.

Will the fridge drain my car battery?

Your car starter battery will need a certain voltage level to crank over. If you are running the fridge direct from your cranking battery, most user manuals, including Dometic, recommend switching your portable fridge on to Medium or High voltage setting.

By changing this setting you are telling the fridge to cut out (stop drawing power) at a predetermined voltage level. See table below:

Example - Dometic CFX3's Voltage settings:




To avoid battery draining of your starter battery we recommend choosing the high setting.

If you are connected to a house (Auxiliary) battery then you are fine to choose the low setting.

I am considering buying a solar blanket for my camping trips - can I run my camping fridge directly from the solar blanket?

Hi there,

Great question! However, unfortunately no, you will not be able to run your camping fridge directly with a solar blanket.

A battery will be required to be used to provide a continuous power supply for the fridge. You will need to plug the portable fridge/freezer into the battery and plug the battery into the solar panel/blanket.

The solar panel/blanket on its own is unable to provide stable and constant power to your portable fridge/freezer, which is required to maintain your pre-set temperature.

How much ventilation do I need surrounding the fridge when it is operating?

To ensure that your portable fridge/freezer are not overheating which will result in a high power consumption that leads to poor performance and efficiency, it is important to make sure that the fridge/freezer is getting the right amount of ventilation.

We would always recommend at least a 100mm buffering perimeter around the fridge when it is being stored in an enclosure. However, many manufacturers will generally advise a 200mm buffering gap around the fridge vent for the best possible performance.

Additionally, we highly recommend to regularly clean the air inlet and outlet vent of the fridge/freezer. This will prevent dust from creating a blockage.

Why should I get my Evakool fridge marinised?

Evakool recommends marinising your fiberglass fridge if you are going to use it on a boat or around salt water. Your Evakool warranty will include protection against rust or corrosion in the motor-compartment if your fridge if marinised from new.

How does the Evakool marinising accessory work?

The Evakool marinising accessory provides a protective coating around your 12V fridge/freezer motor-compartment and contains anti rust agents to protect materials such as aluminium, copper, brass, bronze, chrome, titanium, galvanised metal and stainless steel. This is ideal for marine environments where your fridge/freezer will be exposed to salt water.

What are the main differences compared to the Evakool Infinity Fibreglass fridges compared to other models?

The Evakool Infinity Fibreglass models are assembled, commissioned and tested in Australia. They are also designed for longevity. The range is designed to last long because all parts of the fridge freezer are replaceable. Which means the fridge freezer can last a very long time.

Does Evakool makes their fridges in Australia?

The Evakool Down Under and Infinity Fibreglass range assembled, commissioned and tested in Australia.