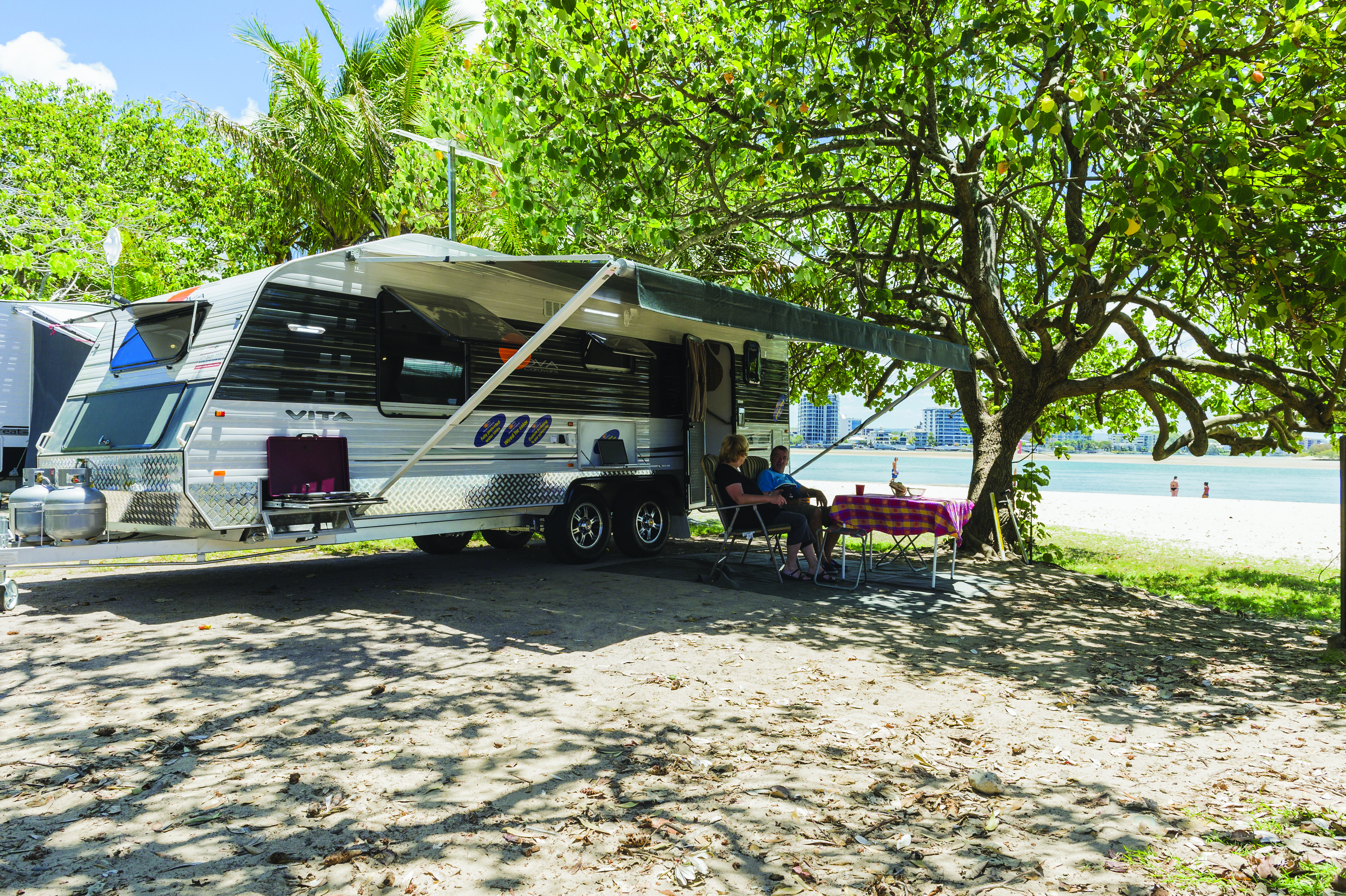 Getting ready for your next caravan trip? Don't even think about leaving the driveway without these must-have caravan accessories.
Some of these caravan accessories will help you travel in comfort in your moving home, while others will keep you safe wherever you venture. Each one has been tried and tested by our team out on the road, so you know they are the best accessories for the task.
Let's dive in:
1. Aussie Traveller Anti-Flap Kits
You can't predict the weather on your trip, so don't take any chances. When the wind picks up, an anti-flap kit will make sure your awning isn't damaged. This caravan accessory does exactly what it says it will: it stops your awning from flapping around in the wind. Bonus, it will stop the awning from any noisy flapping in the breeze while you're sleeping!
Another great thing about the anti-flap kit is that it will lengthen the life of your awning by limiting stretch and preventing rips.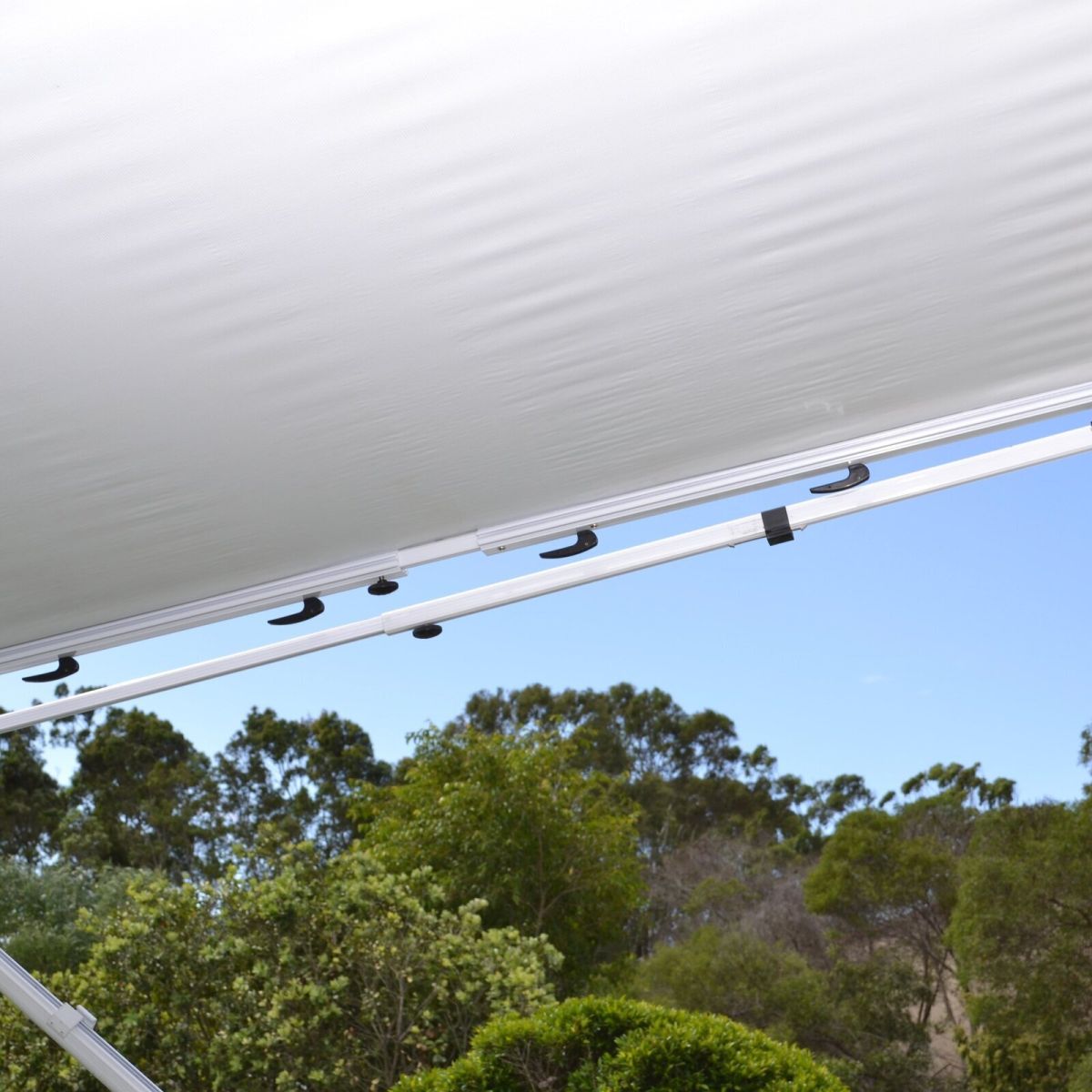 2. Weight Distribution Hitch
Towing can be stressful if you only do it a few times a year, but there are caravan accessories that can make sure your towing goes as smoothly and safely as possible. One of these is a weight distribution hitch. A weight distribution hitch will make sure your car and van are balanced, by distributing the weight. Some even come with sway control to make your towing doubly safe.
3. Stand At Ease
An absolute caravan essential, the Stand At Ease Water Tank Filler makes filling your caravan/RV water tanks a breeze. Simply connect the nearest hose to the filler, slide it into your caravan water tank, and turn the hose on. There's no need to worry about air locks in the filler pipe or to pull apart your hose to fit the hose into your tank. Easy!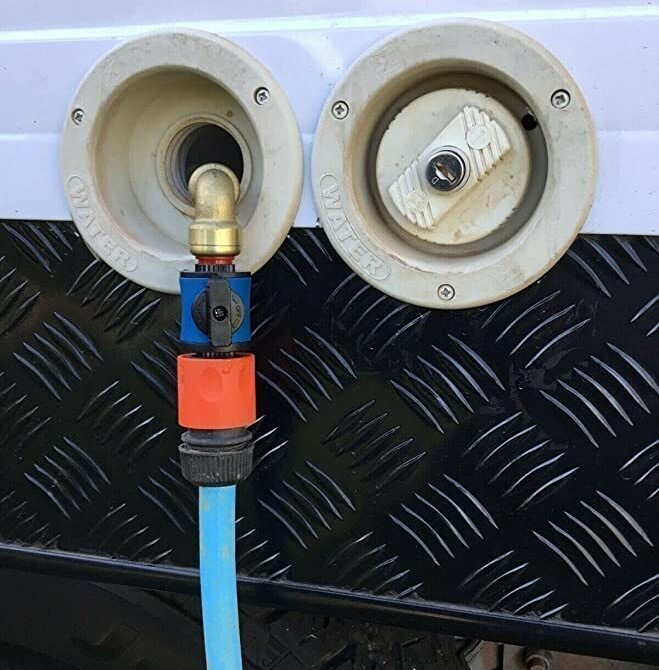 4. Thirsty Nomad Water Purifier
Clean, fresh drinking water is essential for every caravan trip (and life, in general!). That's why we love the water purifiers by Thirsty Nomad. There are two water purifiers to choose from, and both will remove 10 heavy metals through a 5-stage water treatment system. They are long lasting too, giving you 7500 litres of fresh water or 12 months of usage.
The Thirsty Nomad Tank Fill Water Purifier connects to your hose and filters the water going into your tank, while the Thirsty Nomad Caravan Permanent Water Purifier is permanently installed under your caravan sink and filters water flowing from your tank to the tap.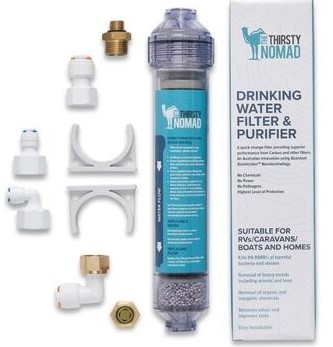 5. RV WiFi + Cel-Fi
Okay, we understand there are some purists who want to go off-grid, but there's something about being able to stay in touch with your loved ones wherever you go that makes these caravan accessories a real treat! And let's face it, you should never rely on campground wifi.
Don't miss a goal in the AFL grand final or your granddaughter's ballet performance – connect to the internet wherever there is phone coverage.
The RV Wifi Portable Caravan Wifi+4GX+Cel-Fi Go comes in a Telstra bundle or Optus bundle to suit your needs. It operates like a proper modem, not a dongle. It's easy to set up, then you have the benefits of Cel-Fi's industry-leading 3G/4G voice and data maximum gain.
The coverage is available where mobile coverage is available from your carrier, only better thanks to the external antenna on your caravan providing greater range. The RV Wifi + will usually provide up to 50 metres of coverage from your caravan or motorhome.
RV Wifi have kept their finger on the pulse and now provide the newly released in 2022 RV Wifi 5G. With new and improved antennas and router the RV Wifi 5G offers greater coverage and performance for optimum Wifi speeds in 5G areas and greater speeds in 4G networks. Stay connected on the road with confidence with the RV Wifi 5G.
6. Black Jack Electric Trailer Jack
Level your caravan and easily change your caravan tyres when needed with a caravan jack. We love the electric models like the Black Jack Electric Trailer Jack with Clamp & Harness Kit.
Why break your back trying to wind your heavy caravan from the hitch when Black Jack takes all the heavy load for you. There's even a night light for ease of use on those long towing days where you end up setting up your camp at night (we've all been there).
7. Caravan Cover:
This is an essential caravan accessory for when you get home from your trip. A caravan cover will protect your caravan between trips – even if you think your caravan is stored in perfect conditions, you'll be amazed at the difference a quality caravan cover can make.
Look for a caravan cover with side panels, so you can access your van easily, and reinforced corners to protect your beloved investment from sharp edges. One of our most popular caravan covers is the ADCO 20'-22' Olefin HD Caravan Cover, which ticks all the boxes and comes with a 3-year warranty for peace of mind.

8. Caravan Matting
Is there anything worse than sand and dirt through your caravan and into your bed! Caravan matting is one of those caravan accessories you don't appreciate until you have one!
The CGear Multi Mat features two perfectly designed layers, so that sand or dirt lands on top, then falls through one layer and the second layer, which keeps it down so it doesn't reappear and make a mess. Genius!
It is also non-absorbent so spills and accidents won't cause the mat to go mouldy. You simply rinse them off and let it dry.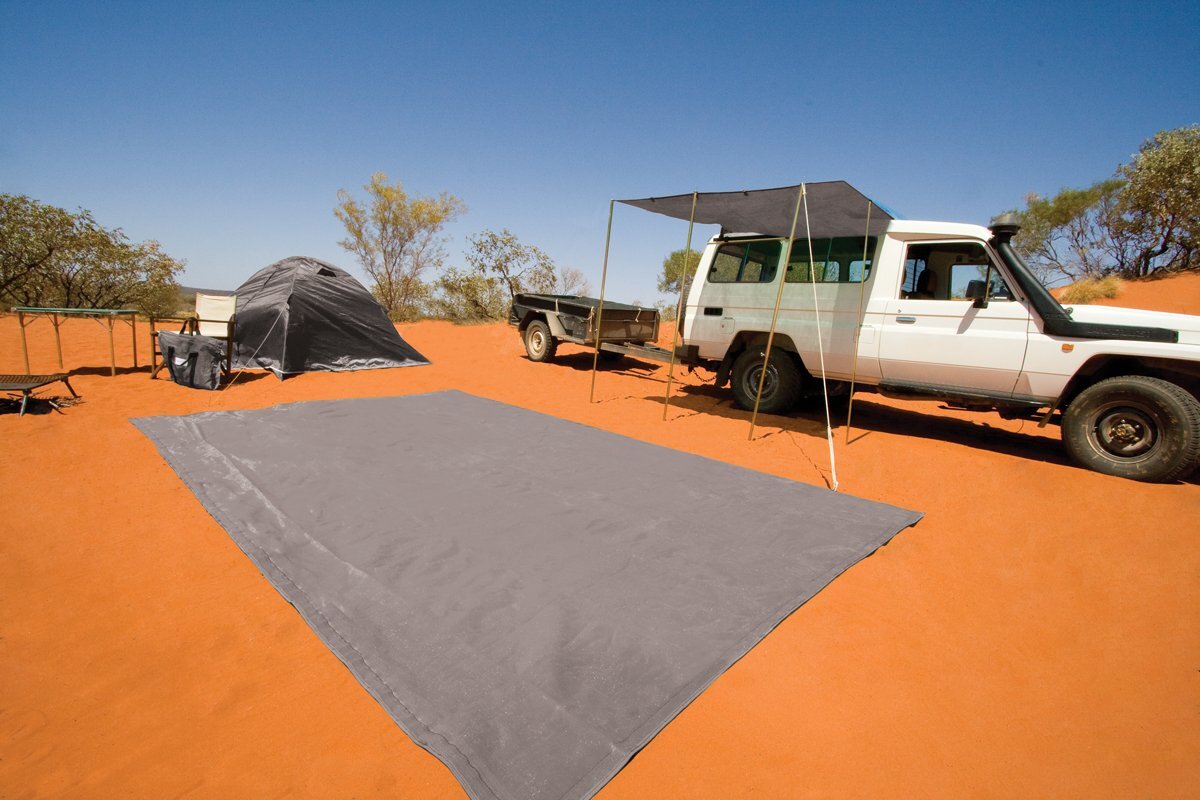 9. FURRION Vision S Rear-Vision Camera & 7" Display Kit
Reversing a caravan isn't easy, but when you have a reversing camera system like the Furrion Vision S Rear-Vision Camera, you can breathe easy that you will reverse perfectly every time.
No more worrying about getting stuck trying to reverse into tricky caravan sites, this rear-vision system comes with a huge 120-degree viewing angle with night vision too.
If you are on your own with nobody to guide you, don't panic – it comes with rear assist reversing lines, so you won't reverse into a wall!
The 7" touch screen includes anti glare and you can connect up to four cameras – you can have one permanently installed on the back of the van to see all motor vehicles approaching behind you and another on the back of the tow vehicle to make hitch up easy.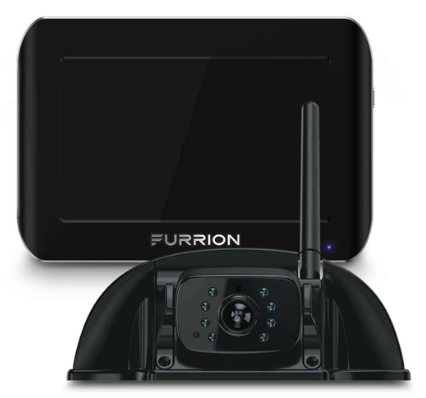 10. Milenco Quattro Levelling Ramps
Even when you think the ground is flat, you'll walk into your van, see your fridge door swinging open and realise it isn't! That's why levelling ramps are on our list of must-have caravan accessories.
The Milenco Quattro Levelling Ramps (they come in a pair) keep your caravan level with the world's only four-tier polymer level. With a huge 2000kg per wheel weight allowance on each ramp, you have plenty of options to get that perfect level. The ramps are designed with a solid base to be used on soft grounds and sand, making them ideal for most caravan sites.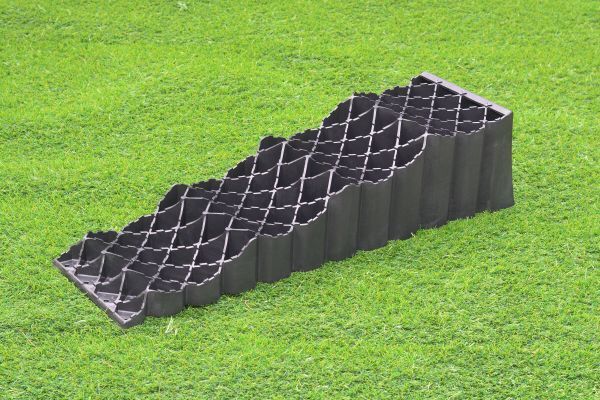 11. Englaon TV
If you're travelling for weeks or months, sometimes you just need a day to relax in your van and catch up on your favourite shows or watch your team play. That's why lots of caravanners buy a TV as a must-have caravan accessory.
But not just any TV – Englaon televisions are designed for caravans and RVs. Most models come with built-in Bluetooth, WiFi, DVD player and Chromecast so you can access your favourite apps when connected to the internet, like Facebook, Netflix, YouTube and more. They can also run off 12V or 240V, and are extremely lightweight.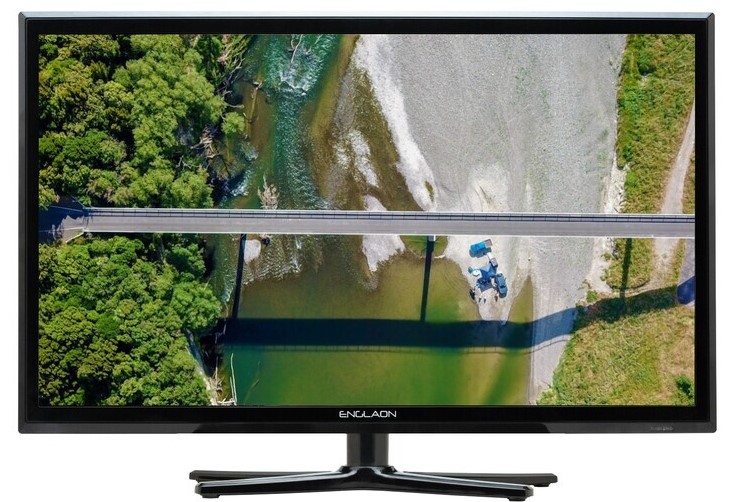 12. Unbreakable Drinkware
If you've been looking for the perfect drinkware for your next trip, your search stops here. The unbreakable drinkware by D-Still not only looks great, but they are super durable and – you've guessed it – will not break! Pour yourself a cold beer, wine, whisky or cocktail, because D-Still offers an extensive range for all drink types!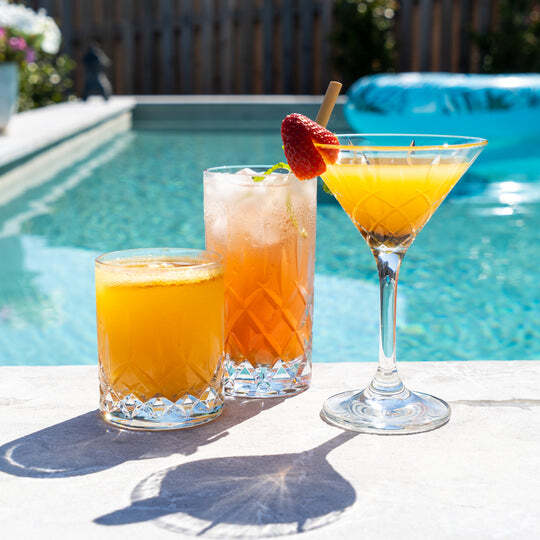 12. BBQArm
BBQArm is a Gold Coast designed and manufactured brand that steps up your outdoor living experience to the next level. Instead of relying on packing extra tables to sit your BBQ on when cooking, the BBQArm mounts to your caravan drawbar or rear bar creating a sturdy space to use your BBQ. Best of all it is easy to store away when not in use, just swing it away once you are done. Side trays are also available to extend your working space when cooking.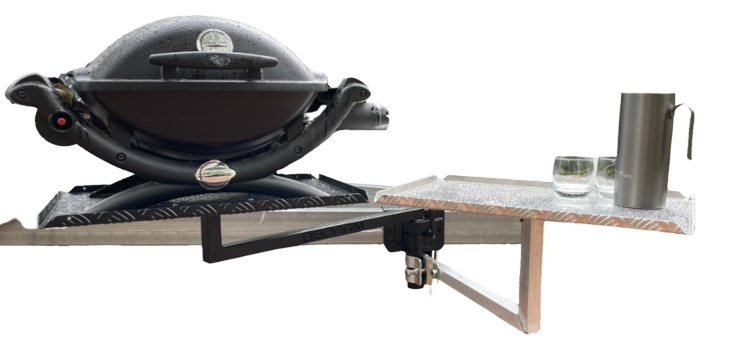 DISCLAIMER* Please note, this advice is general in nature and we strongly recommend consulting the product manual and where relevant, a professional installer.
---
Comments (1)
Quality Caravan Parts Melbourne

I enjoyed reading your blog. This is very well-thought-out and well-planned. Your quality caravan accessories are professional work. The best thing is that your blog is really informative and critical. You have the best caravan accessories part for the task.
---
Leave a comment