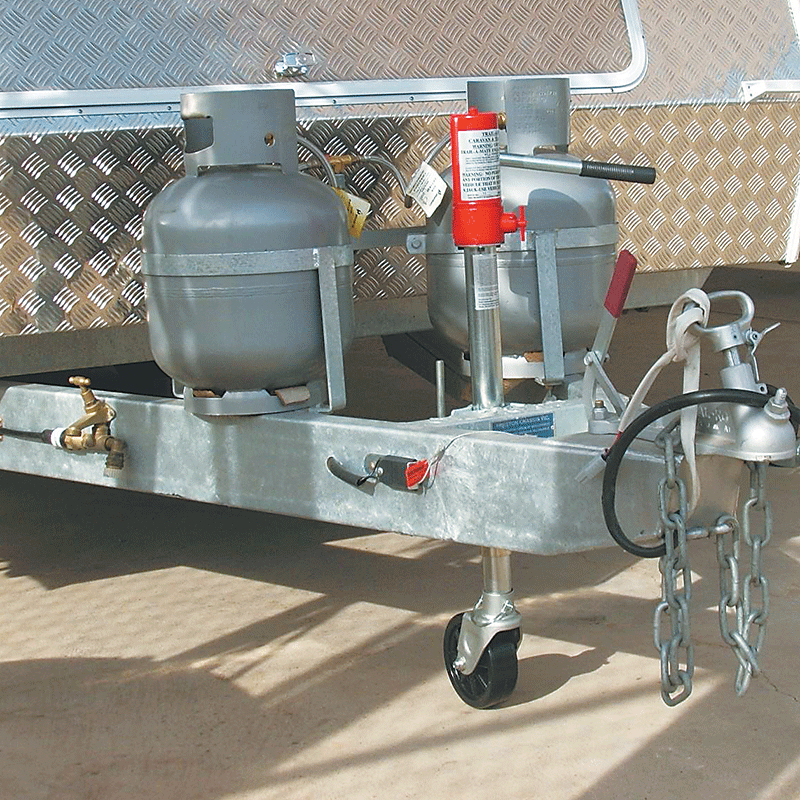 Not sure which Trail-A-Mate jack is right for your setup? Use the the chart below to easily compare specifications of the Trail-A-Mate hydraulic jacks.
Trail-A-Mate hydraulic jacks are an Australian designed product, made specifically for the caravanning industry. The hydraulic functionality improves safety, giving you the ease of use to use from a standing position, rather than having to climb underneath your van or trailer. Both jacks fully comply with the Australian safety standards 2693:2007.
DISCLAIMER* Please note, this advice is general in nature and we strongly recommend consulting the product manual and where relevant, a professional installer.