Looking to elevate your camping setup? Look no further than Dometic's latest innovation - the inflatable swag!
Off the back of their brilliant inflatable tents, Dometic has released two camping swags that also use air frame technology to setup.
Pack your bags, grab your gear, and let's discover the world of Dometic inflatable swags together below:
Let's Take A Look
The Dometic Pico inflatable swag comes in a single swag and double swag option.
Both swags are an all-in-one design, featuring an integrated inflatable mattress and inflatable frame, which uses the same Air Frame technology as the Dometic inflatable tents.
So, you can jump out of the car and inflate your swag from one external inflation point in seconds to create a super comfy bed for the night.
Because the mattress is integrated, you don't need to worry about carrying extra gear. It's all one piece of kit. For extra comfort, the mattress has an egg design which helps with weight distribution so you don't sink in certain areas. Genius!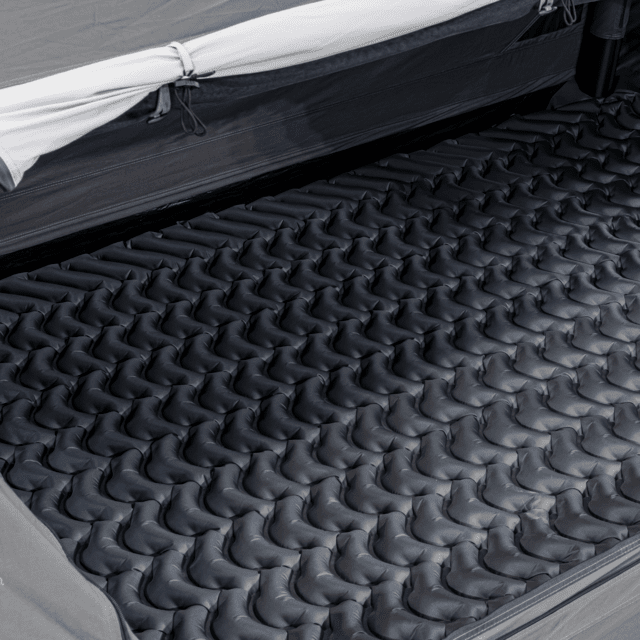 The inflatable swags are made from Weathersheild advanced polycotton, which reduces condensation and regulates the inside temperature, both in hot and cold conditions.
No need to worry about bugs – there's a stepped entrance as well as fully sealed doors and weather protected windows to keep unwanted visitors out. You can also turn the front entrance into a canopy using the included poles.
There's also a carry bag with backpack straps if you want to venture off track to find the perfect camping spot. The single inflatable swag only weighs 8.45 kg and the double weighs 10.9kg, making them perfect for hikers, MTB riders and dirt bikers.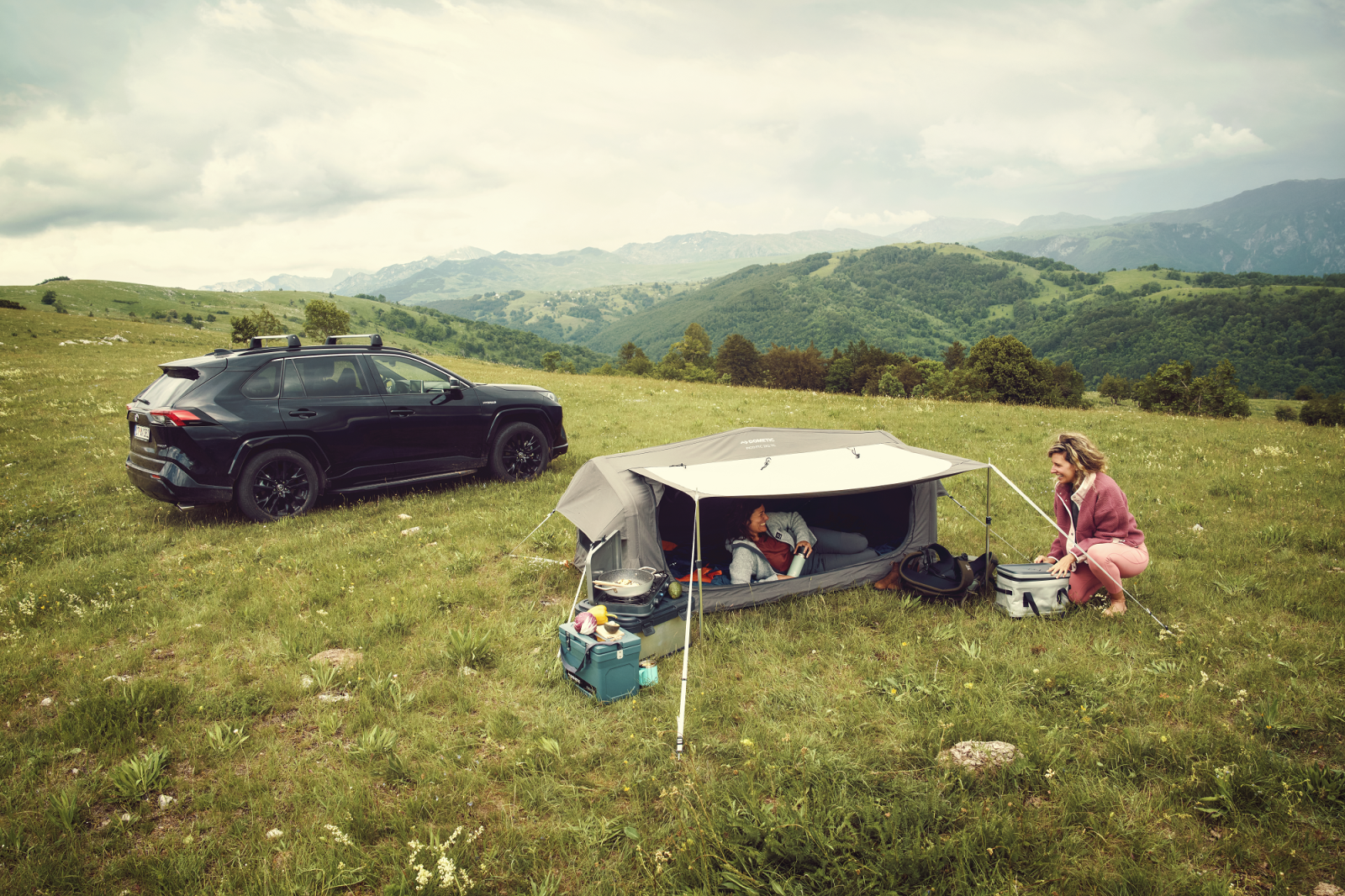 As you'd expect from Dometic, the inflatable swags are extremely easy to set up. It includes a manual pump to inflate the swag and mattress separately. You can purchase an electric pump separately, but here's a tip: the manual pump is actually faster!
Simply unscrew the valve cap and inflate the mattress to 2 PSI and the swag inflation is 10PSI. The swag is tested to a maximum 22 PSI and you can always set the required PSI on the electric pump if needed.
While the inflatable swag has been manufactured to the highest standards, Dometic also includes a repair kit…just in case.
Add the Dometic inflatable swag to your next car camping adventure. Check them out in our online store today.
DISCLAIMER* Please note, this advice is general in nature and we strongly recommend consulting the product manual and where relevant, a professional installer.
---
Leave a comment