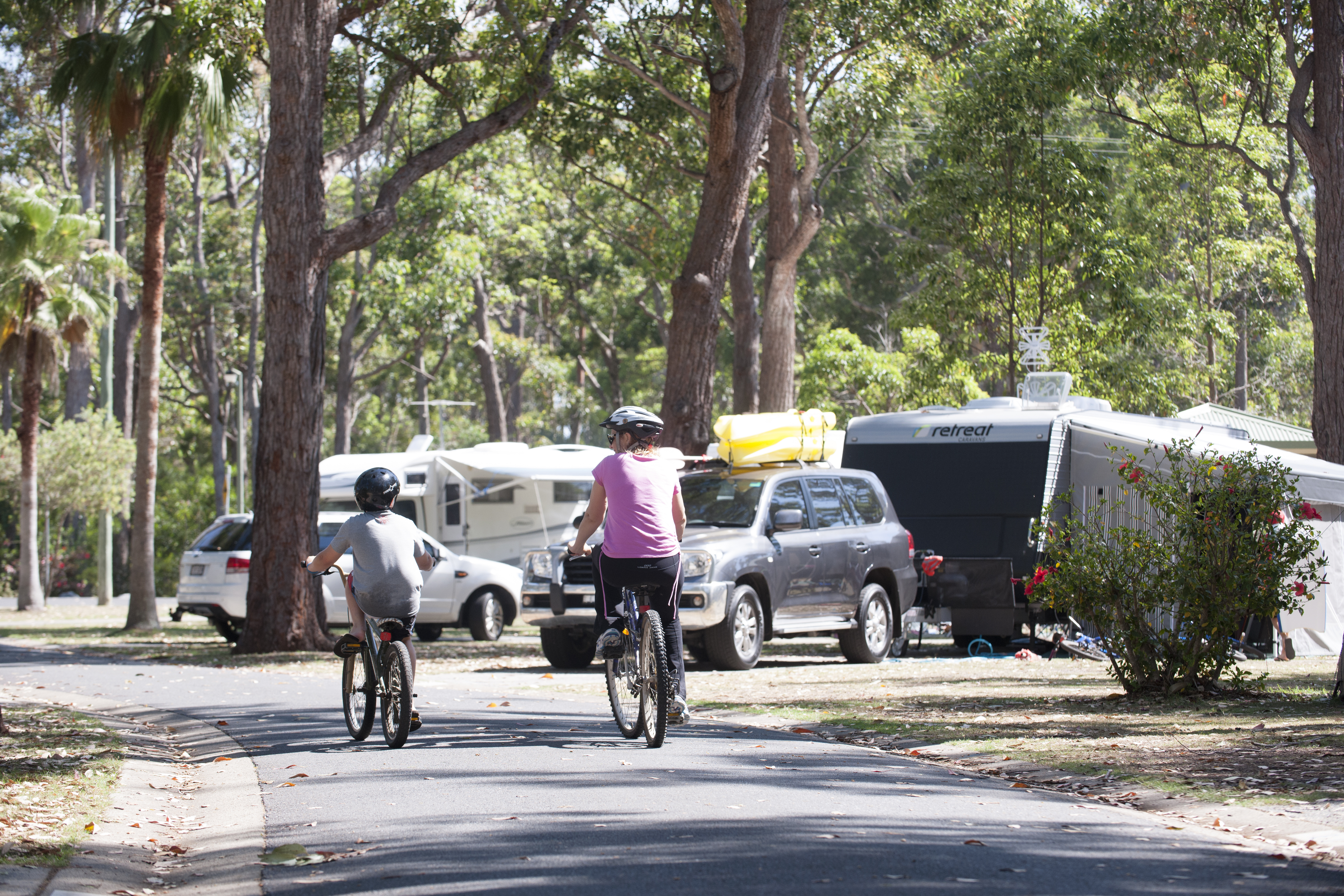 Ever since the first cities were built, man has been craving a steady dose of nature every now and again. Camping as an activity is about as old as our idea of civilization itself. What makes things more exciting now, is the way the modern camping lifestyle has managed to integrate creature comforts with frugal off-the-grid living. Caravanning is a classic case in point. Modern caravans and RVs can support everything you need for a comfortable existence on the road, from air conditioners, to TVs, to washing machines and hot showers. So much so that we actually went ahead and developed bike racks to enable us to carry our bicycles along and actually get some one-on-one time with nature on our caravanning holidays!
Except that bike racks cost money.
With the possibility of carrying your bike along on your caravanning excursions, comes the hassle of finding the means to strap it on to your caravan. Even the largest of caravans can be low on space, especially because the additional space within it typically gets used up in accommodating more appliances, gadgets and furniture. As such, the external bike rack becomes the obvious bike carrying solution. Appended to the back of your caravan or RV, a bike rack comes with the structural support and locking mechanisms to keep one or more bicycles safely locked into place, out of reach of potential thieves, and raised enough to avoid dirt and grime. However, even a basic bike rack costs a good bit of money, and the more strength and security mechanisms you invest in, the higher the price you need to pay.
This is where a folding bike comes into the picture.
The folding bike – a genius solution to storage and security woes:
For those of us who love cycling, our bicycles can be every bit as important as our computers or mobile phones. If the idea of carrying your bicycle on your camping tours makes you apprehensive, you're not alone. Despite what the best bike racks promise, it is natural to be worried about the safety of your bike as you navigate through bumpy roads and unattended caravan parks. Imagine the alternative – a secondary bike that you can fold into a compact unit and store within your caravan. Folding bikes are the latest in the field of camping innovations, and they're here to stay. Though initially designed for use in crowded (and often expensive) urban scenarios, they have carved a niche for themselves in the camping and touring circuits. They come with three primary advantages – convenient and no-frills storage, extreme portability, and added security (thanks to storage within your caravan). They also bypass the limitation that most bike racks have – that of supporting just one or two bicycles at a time.
And no installation, drilling, or dismounting.
Just a lightweight, folding contraption that additionally serves the purpose of a bicycle! Good quality bike racks that promise enhanced safety of your bikes, require at least a little drilling and installation effort on your part. Folding bicycles eliminate this hassle altogether.
As such, you could of course consider investing in a good quality bike rack for your expensive and well-loved bicycle, or you could go for a separate folding bicycle for your caravanning holidays instead. It'll cost you about the same as a good quality bike rack, but will additionally eliminate the risk of losing or damaging your existing bike on the road, as well as the time and effort needed to install the bike rack on to your caravan or motorhome. And don't we all love a little more convenience?
DISCLAIMER* Please note, this advice is general in nature and we strongly recommend consulting the product manual and where relevant, a professional installer.