In the caravanning world, some pieces of equipment are essential - while others are nice to have. Caravan movers fall squarely into the "nice to have" category. You can certainly do without them, but if you do start using one, life on the road becomes a lot easier!
Do you need a caravan mover? If you're thinking about buying a caravan mover, what should you consider?
Let's dive in:

Why Do You Need A Caravan Mover?

You Can Manoeuvre With More Ease And Less Stress In Caravan Parks:
Caravan parking sites are often cramped or difficult to access from the main road. Just the idea of labouring your caravan into place every time, only to have to get it back out and hitched to your tow car, can be enough to make even the most seasoned caravanner sweat!
Caravan movers are also great when you're getting ready to store your caravan in tight spaces in driveways, carports or garages.

No Need To Worry About Different Terrains:
Grass, mud, gravel and sloping land bring different challenges to moving your caravan manually. With a caravan mover, on the other hand, you need no longer worry about the terrain to be negotiated.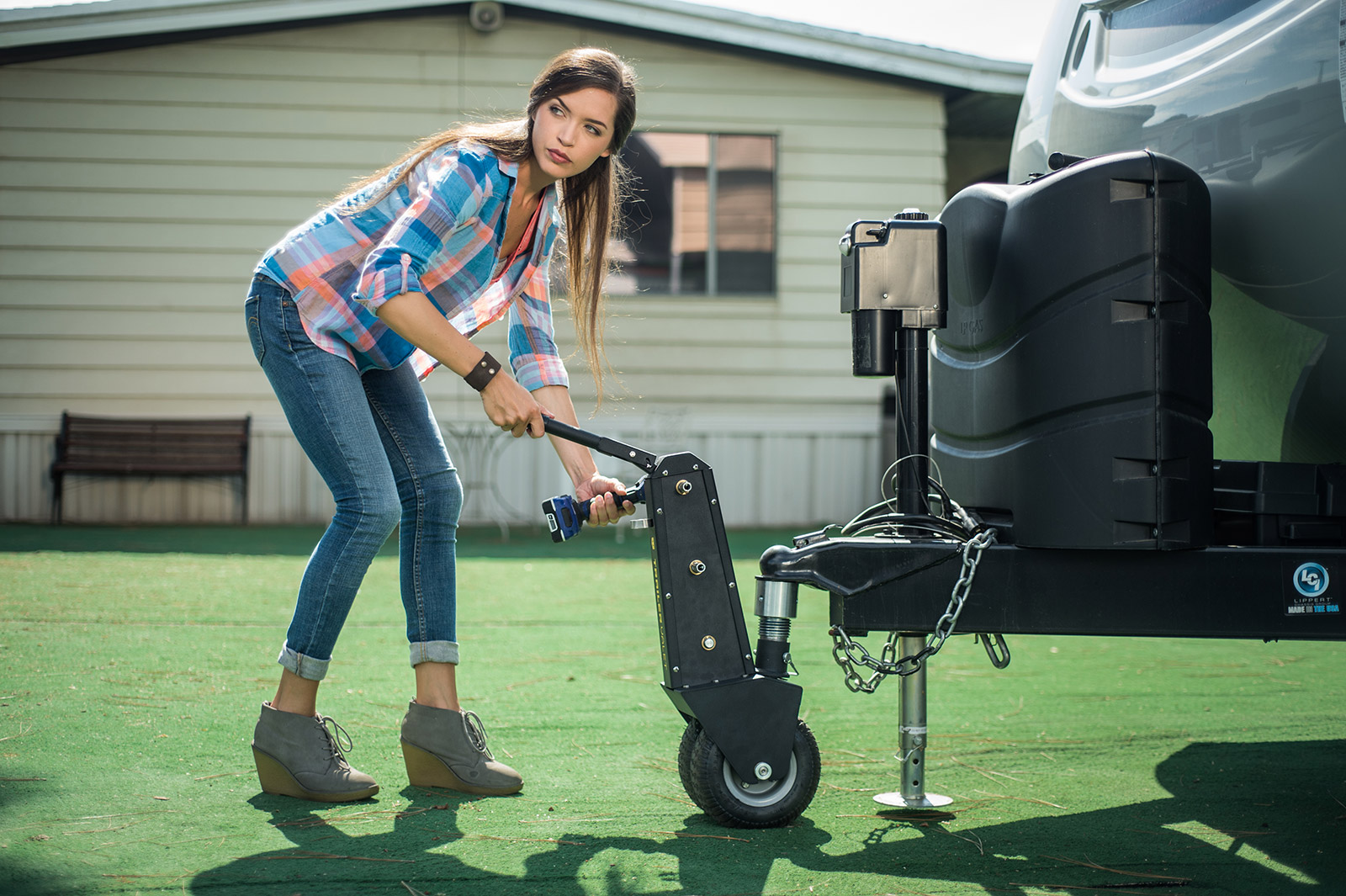 Hitch Without A Hassle:
As a caravan owner, you've probably spent a lot of time looking up tips and guides on how to hitch your caravan to your tow car. A caravan mover makes it easy, letting you instruct your caravan to move this way or that, until it's perfectly aligned to your tow car.

Feel Like A Pro:
We can't understate the amount of self-sufficiency a caravan mover brings to your caravanning lifestyle. Not only do you stop depending on help from a kind stranger while attempting to get in and out of a caravan parking site, you're free from the fear of being judged for struggling with (and swearing at...!) your caravan.
Types Of Caravan Movers
Crank/Drill Models

How They Work:
These are manual caravan movers that use a crank handle with gear chains to manoeuvre the caravan. The great thing about these units is that you can use them on larger RVs (sometimes weighing up to 4500kg) and still make nice tight turns.
The crank model fits straight onto your tow ball with 50mm coupling or directly to the A-frame to replace a jockey wheel.
If you want to save energy, these models give you the option to use a power drill instead of the crank handle.
Models We Recommend:
Trailer Valet Mover XL: This caravan mover is perfect for larger RVs. Engineered by Trailer Valet, the Trailer Valet Mover XL is said to be the "toughest, most compact trailer dolly on the market". Using only a crank handle, this caravan mover can direct RVs up to 4500kg, with durable 9-inch tyres that make the tightest, smoothest turns imaginable. There's a patented ball attachment mechanism for a quick installation and an automatic safety brake.

Trailer Valet Mover: This is a customer favourite for good reason. Engineered to move everything from campers, caravans, boats, and car trailers, this caravan mover is perfect for trailers up to 2200kg and a maximum tongue weight of 220kg. Even solo travellers can crank the handle and steer easily, thanks to the smooth design. A rotating unit feature means the unit can be installed and moved out of the way during travel.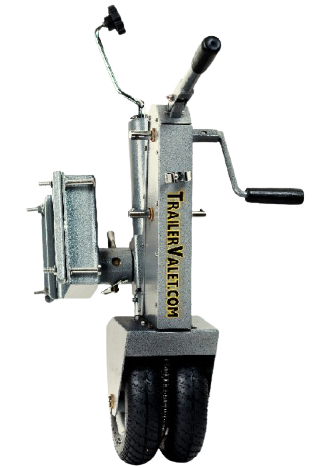 Please note: Trailer Valet movers are suitable for use on slopes and inclines no more than 10 degrees on paved on concrete surfaces.
Motorised Models
How They Work:
As the name suggests, these caravan movers use 12V power attached to your caravan's axle chassis, which engages against the tyres of your caravan. Motor-powered rollers make contact with the tyres and you can then manoeuvre your caravan smoothly in any direction, depending on what size you have the mover installed on the tyres.
A drawback of these caravan movers is that they require installation and power, rather than a simple hitch and go. They are also more expensive than the crank models.
Models We Recommend:
Camec Caravan Mover Elite Pro 2: The Caravan Mover Elite Pro features durable aluminum rollers that automatically engage or disengage on the tyres with the use of a handy remote control. Best of all, there are no jerky movements. This model will only suit caravans up to 2000kg (or 1750kg on 18% gradient). Caravans up to 3000kg with a double axle (2350 kg on 18% gradient) will require four motors instead of two, meaning you need two of these units.

Reich Eco Caravan Mover: For a single axle, the Reich Eco model is a great pick. It will fit most chassis sizes on caravans up to 2000kg (or 1200kg on 25% incline). Simply clamp it to a vehicle's chassis and then fit the tyre rollers. It also comes with a remote control.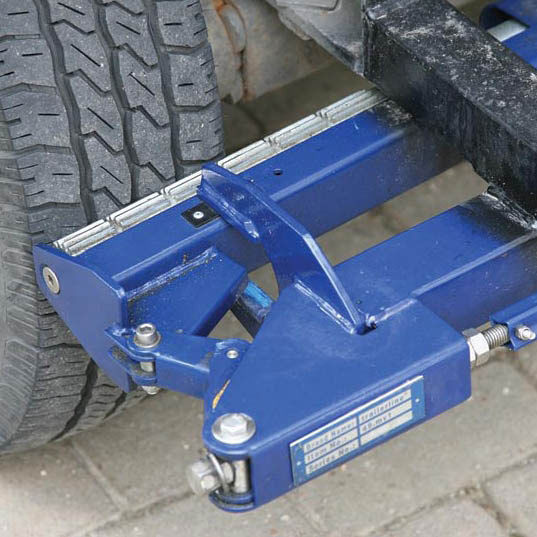 Browse our range of caravan movers online today!
DISCLAIMER* Please note, this advice is general in nature and we strongly recommend consulting the product manual and where relevant, a professional installer.